Watergate salad is one of my daughter's favorite salads. So, since it was her birthday the other day, I decided to make it for her. Also, she asked me the other day, why I didn't have the watergate salad on the blog.
I told her that I thought it was, and then I looked and it wasn't. So here it is. You wonder why this salad is called the watergate salad, is because an unnamed Chicago food editor renamed the Pistachio Pineapple Delight salad.
They changed the name trying to get publicity, and sure enough since the recipe was developed about the same time as the "Watergate scandal" it worked. This little salad helped up the business in the Watergate Hotel.
Anyway I thought it might be a great last minute salad for you for those days when you are in a hurry and it is one of those salads that you could use as a salad or a dessert!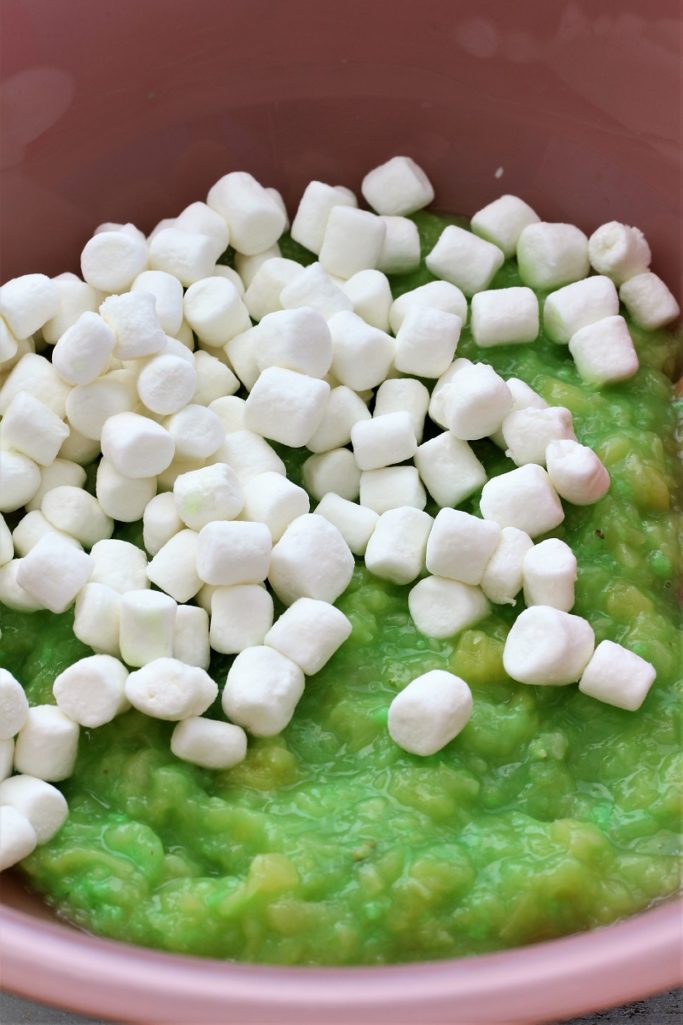 I will always think of my mom when I make a salad with whipped topping. She was a busy woman that loved to help people, and I see my mother in myself. Going about a 100 miles and hour and forgetting to take time out for yourself.
But I have learned to slow down and enjoy life a little. I have made a couple of quilts and that has been a lot of fun. Sometimes when you are in the thick of making a quilt and it is not working how I think that it could be, then I get a little frustrated and want to throw it out.
However, I like to get a second opinion and two heads are better than one. That way we came up with a few new ideas and it worked out perfectly. It was smaller than I thought and I asked my neighbor what she thought.
She suggested that I put the white borer around the edge, it made the quilt a little larger and I felt like it pulled all of the quilt together, and then I trimmed it in scraps with the flowered material and then I loved the orange soft minky on the back!
It is so fun to take a break once in awhile and do something besides being in the kitchen. It is fun to create with fabric and it is also fun to create in the kitchen. I hope that you will get a chance to the Watergate salad.
Tips and tricks:
1- Make sure that the whipped topping is thawed or it will change the constancy of the salad.
2- You could also replace the pecans or walnuts with pistachios if you have some.
3- This does make a large salad, so you might want to half it.

Watergate Salad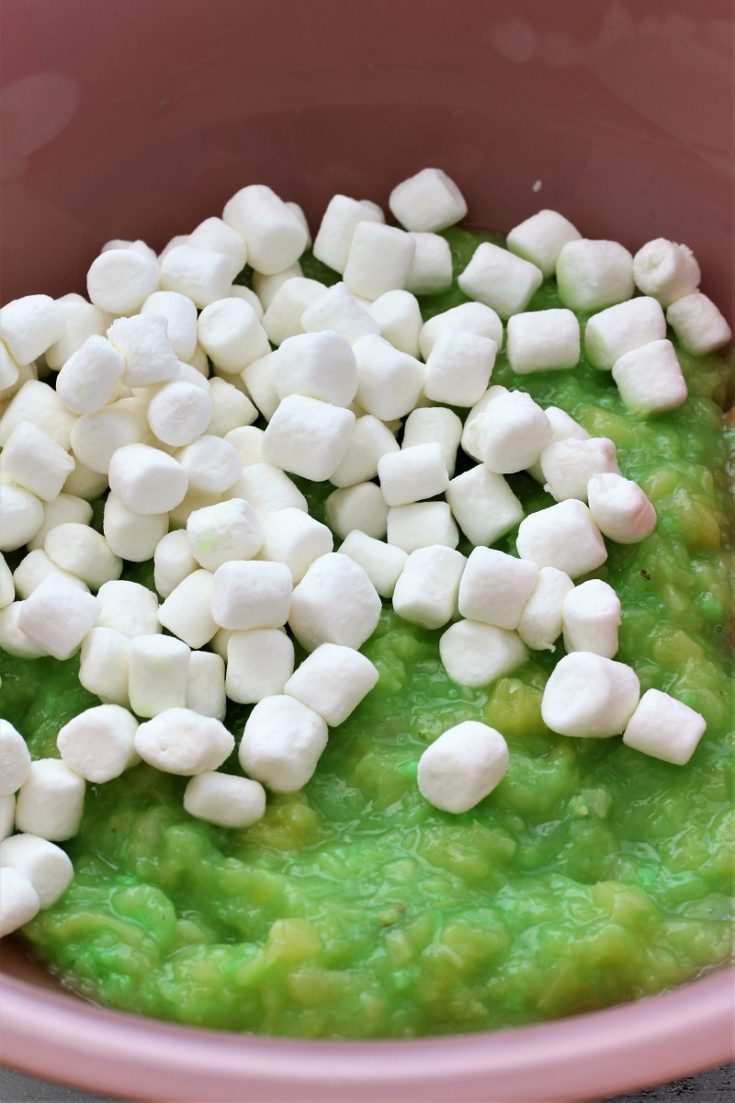 Ingredients
1 package instant pistachio pudding (3.4 ounce)
1 can crushed pineapple with juice, undrained (20 ounces)
1/2 cup chopped pecans or walnuts
3 cups miniature marshmallows, divided
2 (8 ounce) frozen whipped topping, thawed and divided
(optional) maraschino cherries
Instructions
In a large bowl, combine pudding mix, and the pineapple with the juice, and stir.
Then add one cup of marshmallow and stir.
Fold in one of the whipped topping and stir until blended.
In a different bowl, combine the 2 cups of marshmallow and the remaining whipped topping.
In the bowl that you would like to serve your salad in place 1/2 of the pudding mix.
Then add a layer of the marshmallows and whipped topping.
Repeat the layers and make the last layer nice an pretty.
Top it off with nuts and maraschino cherries if you like.
Cover with a lid or plastic wrap and keep refrigerated.