Fruit Salad 24-Hour is one of our go to holiday salads because it is light and fluffy. It is packed with good fruit, and very versatile. You can add or take away any fruit, so that it will please everyone in your dinner party. The rich creamy sauce that goes into the whipped cream is what makes this salad so yummy and sweet.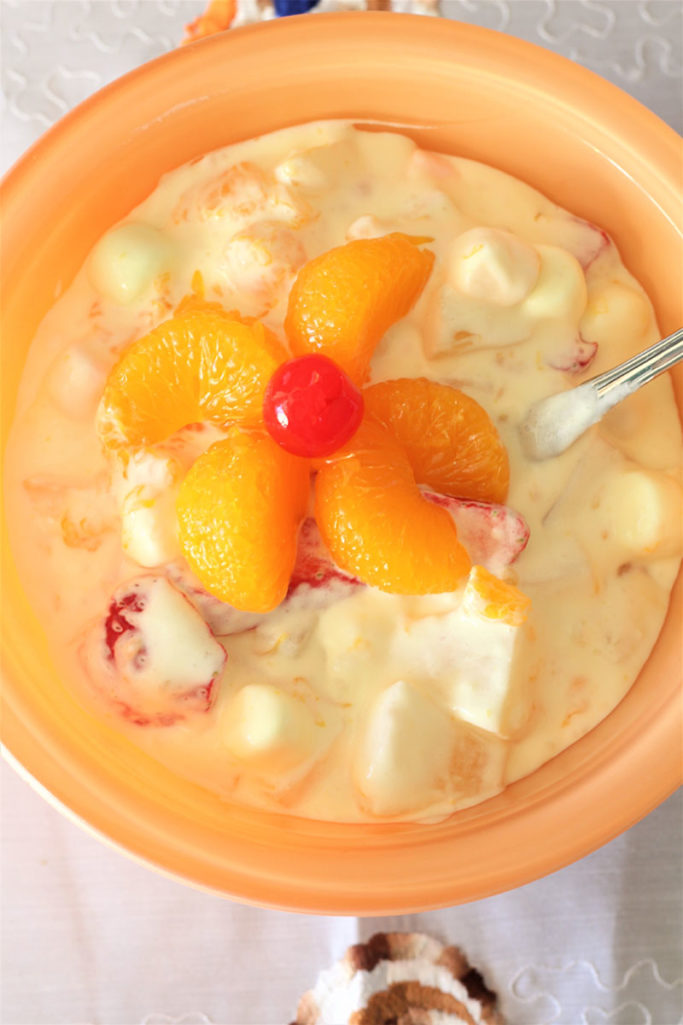 I like that you can make it the day before, as that frees up time to spend with family on Thanksgiving, Christmas, New Year's, or any day, instead of being in the kitchen all day. Try this for your salad for your holidays this year.  I know that you will really enjoy it.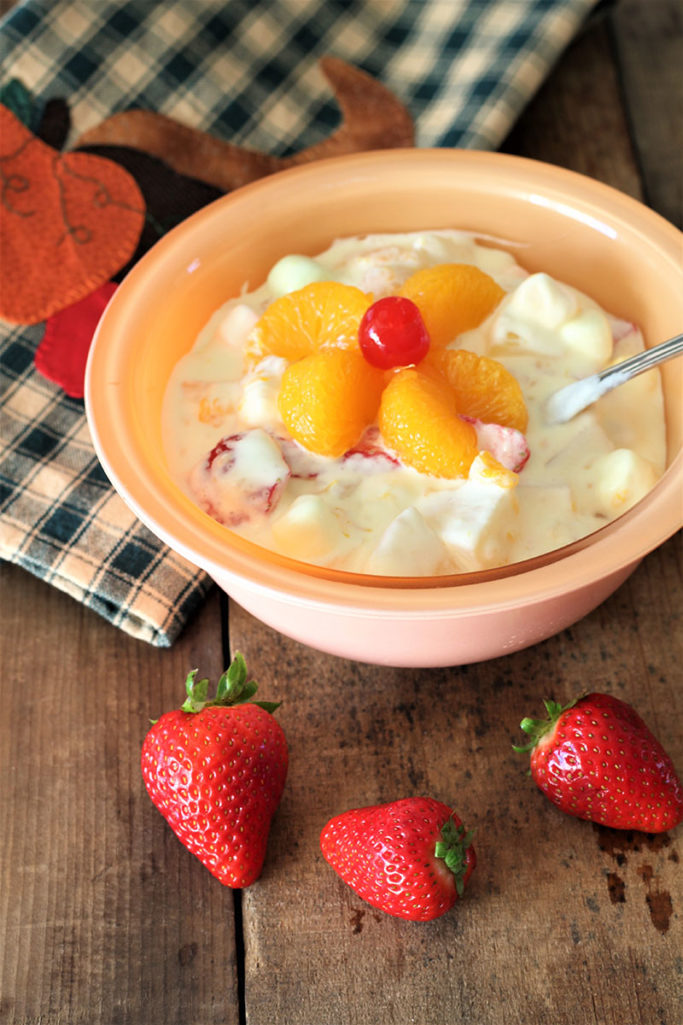 Fruit Salad 24-hour is so nice because it can be made ahead of time. There is way too much stress on the day you are serving a big dinner, so anything that you can do ahead of time is a stress saver. This salad looks so appealing. It is a nice way to brighten up a meal.


Yield: 10 people
Fruit Salad 24-Hour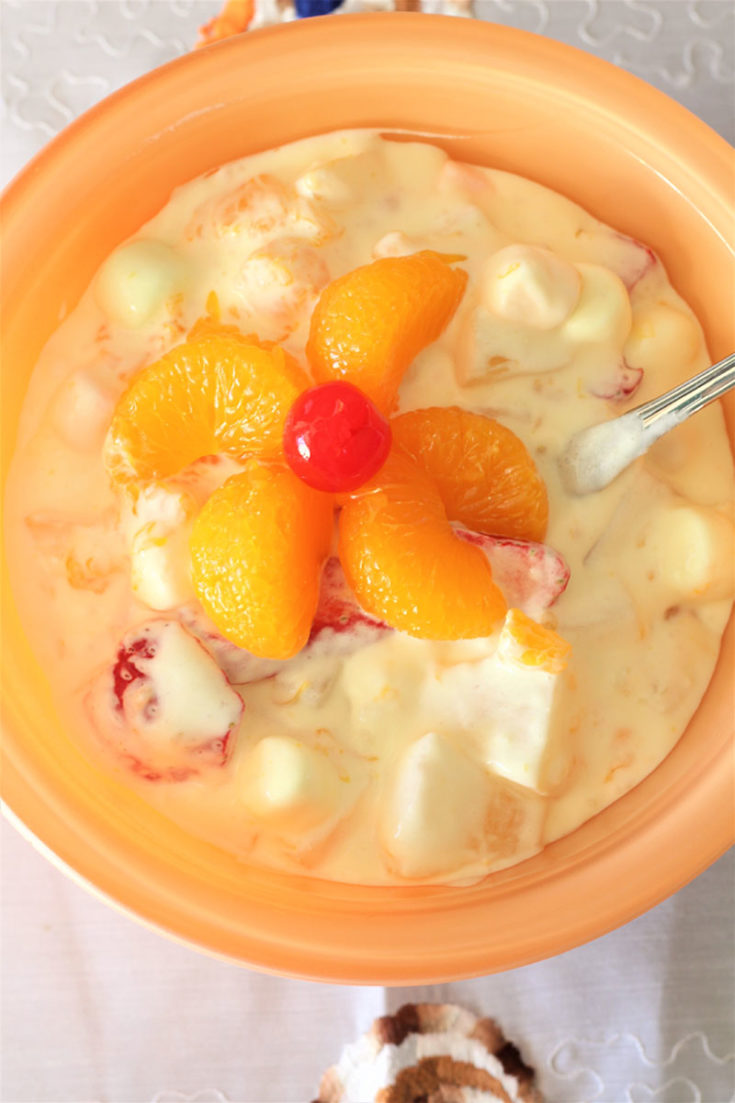 Prep Time 20 minutes

Cook Time 10 minutes

Total Time 30 minutes
Ingredients
3 beaten egg yolks
2 Tbsp. vinegar
1/4 cup sugar
2 Tbsp. pineapple juice
1 Tbsp. butter
1 cup whipped and sweetened cream
1/4 cup confectioners sugar
2 cans well drained pineapple tidbits
2 cans drained mandarin oranges
2 cups plain or colored marshmallows, small
Optional: strawberries, bananas, drained fruit cocktail or maraschino cherries
Instructions
Place the egg yolks in top of a double boiler or cook on a medium to low heat. Whip until thick. Add vinegar, sugar and pineapple juice.
Cook until thick over boiling water, stirring constantly. Or if in a regular pan cook until thick and stir constantly. When thickened, remove from the heat and add the butter; let cool.
Whip cream and add 1/4 cup confectioners sugar.
Fold in the cooled mixture from above and the fruit, unless you are adding bananas; bananas must be added just before serving so they won't go brown.
Add marshmallows, stir well and chill overnight.