Easy Pina colada salad, is one of the easiest salads ever. All you need is some strawberries, grapes, mandarin oranges, pineapple tidbits, coconut, and some pina colada yogurt.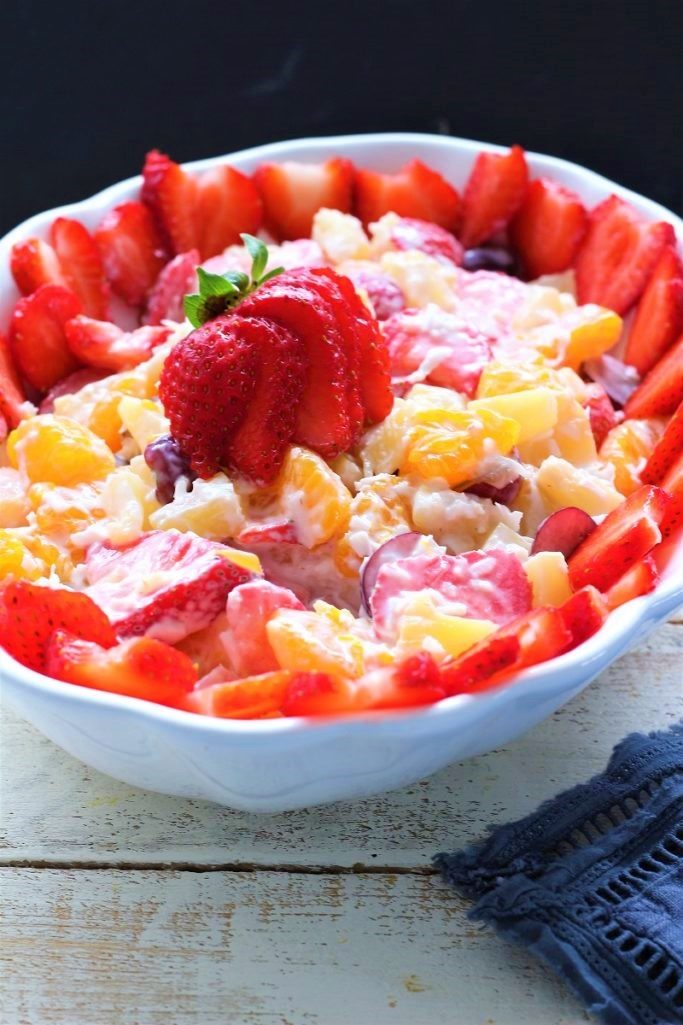 Mix it all together and that is it! And if you love the flavor of pina colada you will love this fun, easy salad! I use Chobani yogurt, but I know that there are other kinds out there that would work just as well.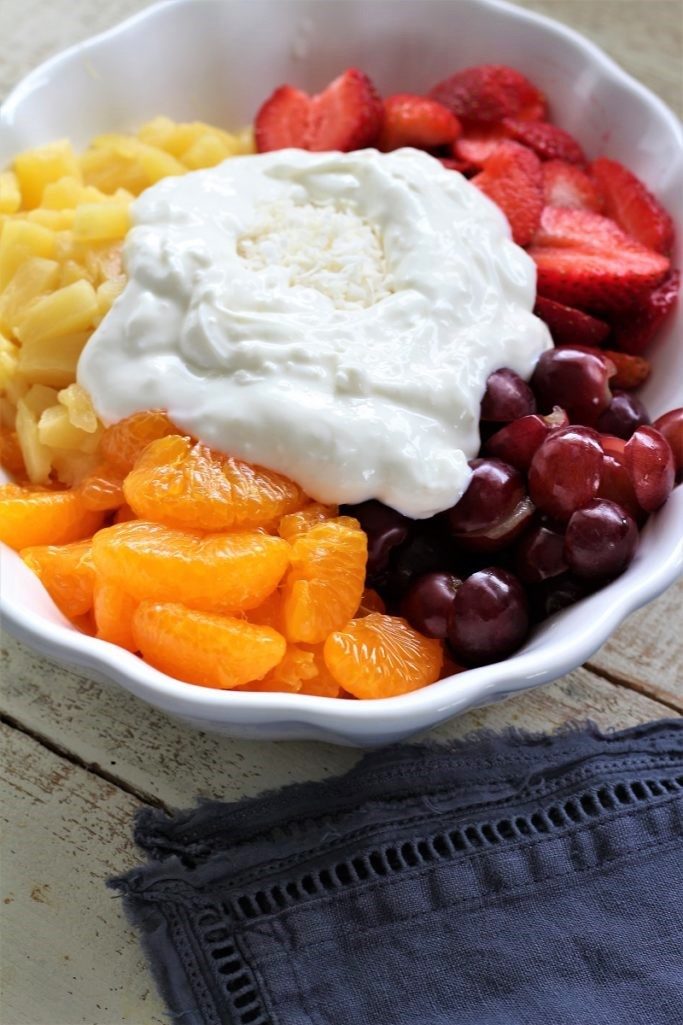 Do You Have to Use High Fat Yogurt in Easy Pina Colada Salad?
No, you do not, you can use whatever kind of yogurt that you have. Yogurt is rich in calcium, protein and friendly bacteria that keep your gut healthy. While nonfat yogurt is a better source of calcium and saves you calories, the full fat varieties may be better at keeping you full and helping you maintain a healthy weight.
Knowing the differences between the two types of yogurt may help you decide which one makes the better fit for you. In order to get the Pina Colada taste you would have to use some kind of flavoring, if you used nonfat yogurt.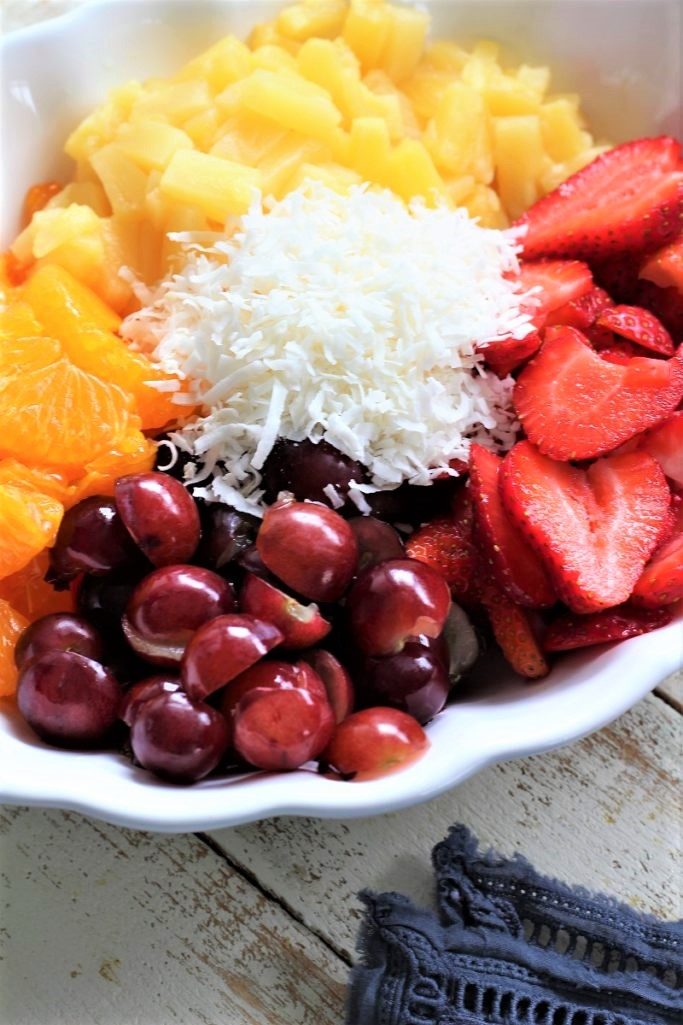 Here Are Some Links to a Few Other Fruit Salad Recipes That You May Enjoy:
Strawberry Pecan Pretzel Salad
Yield: 10 people
Easy Pina Colada Salad
Prep Time 10 minutes

Total Time 10 minutes
Ingredients
1 (11 ounce) can mandarin oranges, drained
1 (20 ounce) can pineapple tidbits, drained
1 cup fresh strawberries, sliced
1 cup grapes, each grape cut into two
1/2 cup coconut
1 small container Pina Colada Yogurt
Instructions
Drain the canned fruit very well.
Place the fruit into a nice bowl.
Add the coconut.
Fold in the Pina Colada Yogurt.
Nutrition Information
Yield
10
Serving Size
1
Amount Per Serving Calories 129Total Fat 2gSaturated Fat 2gTrans Fat 0gUnsaturated Fat 0gCholesterol 1mgSodium 27mgCarbohydrates 21gFiber 2gSugar 18gProtein 2g

This data was provided and calculated by Nutritionix