Creamy slow cooker mashed potatoes are packed with amazing flavor! I love topping these off with butter and just a dash of paprika. That way they are beautiful for any time of the year!
Are you as excited for Thanksgiving dinner as I am? Not the part where you cook for 2 days and sit down for 30 minutes and it is over; just the part that you get to sit and enjoy some amazing food and some great conversation.
This creamy slow cooker mashed potatoes recipe is a fast way to cook potatoes so that you can spend your time working on other recipes. Place the potatoes in the crock pot, sprinkle them with the spices, put the lid on and move on to something else that you need to work on!
Even better, if these are the only dish that you are bringing, then you get to do something that you enjoy!  Is that read a book, play a game or just visit with loved ones? Whatever it is, good for you!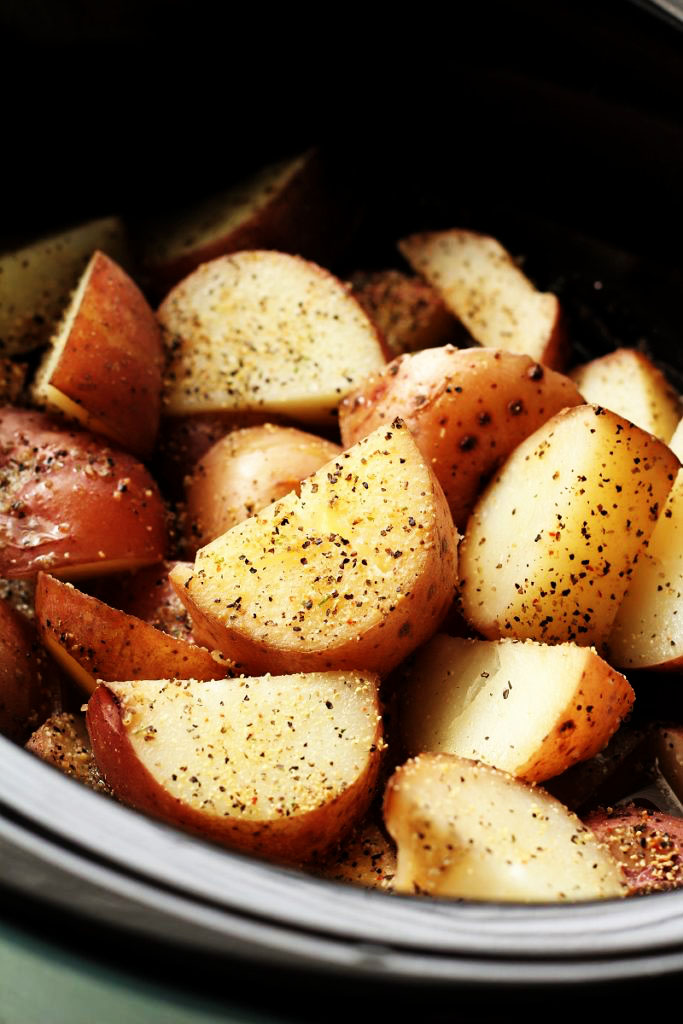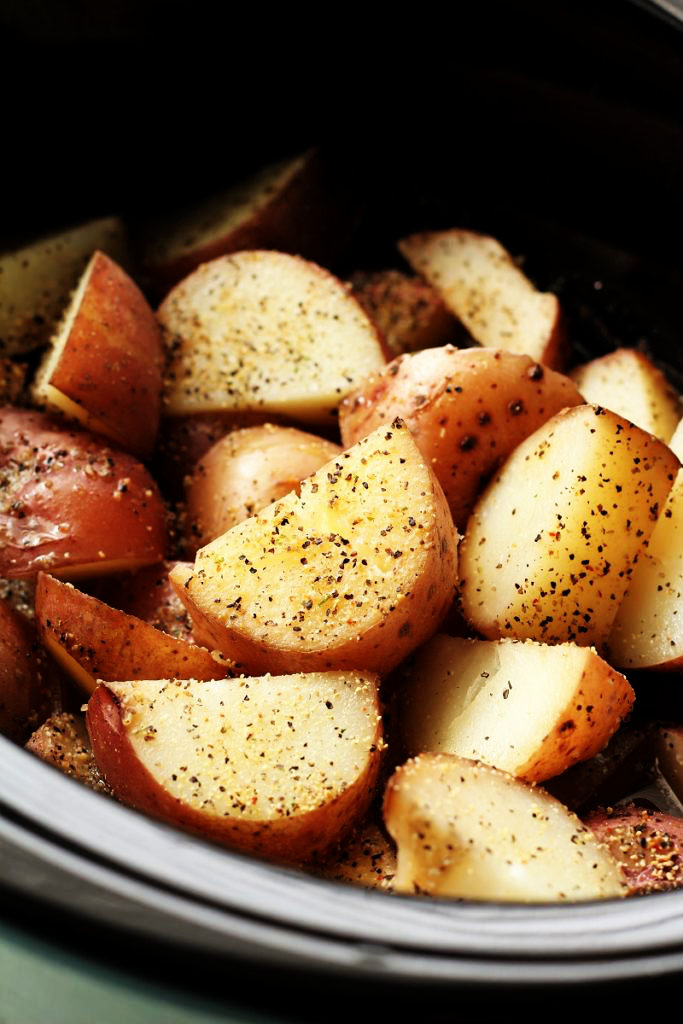 Also it seems like I never have enough stove top space or oven space, so you can put these out of the way. And, I always take mine out of the crock pot to blend them because I don't want to scratch my crock pot.
I remember one year we had a new pan and my husband stuck the hand mixer into the pan to mix the potatoes, and you guessed it, the inside of the pan started to come off. That's not too healthy for you!
So I just dump them into a plastic bowl and then return them to the crock pot. They are so good and turn out great every time. If they seem a little dry, you can always add just a little bit more milk or sour cream. Happy Thanksgiving and Enjoy!!
Tips and tricks:
1- This is truly one of the best and easiest ways to make your Thanksgiving potatoes, just garnish them with paprika, and not cayenne pepper. Ha ha, I did that once!
2- If you have a hard time mashing the potatoes with a hand held potato masher, use an electric mixer on low, just be careful of the sides of the pan or bowl as it does tend to scratch them up.
3- If you do not mind the fat, we love to use 4 ounces of cream cheese to make the creamy slow cooker mashed potatoes even creamier.
4- Any kind of potato will work, like Russet, Red or Golden.


Yield: 8 people
Creamy Slow Cooker Mashed Potatoes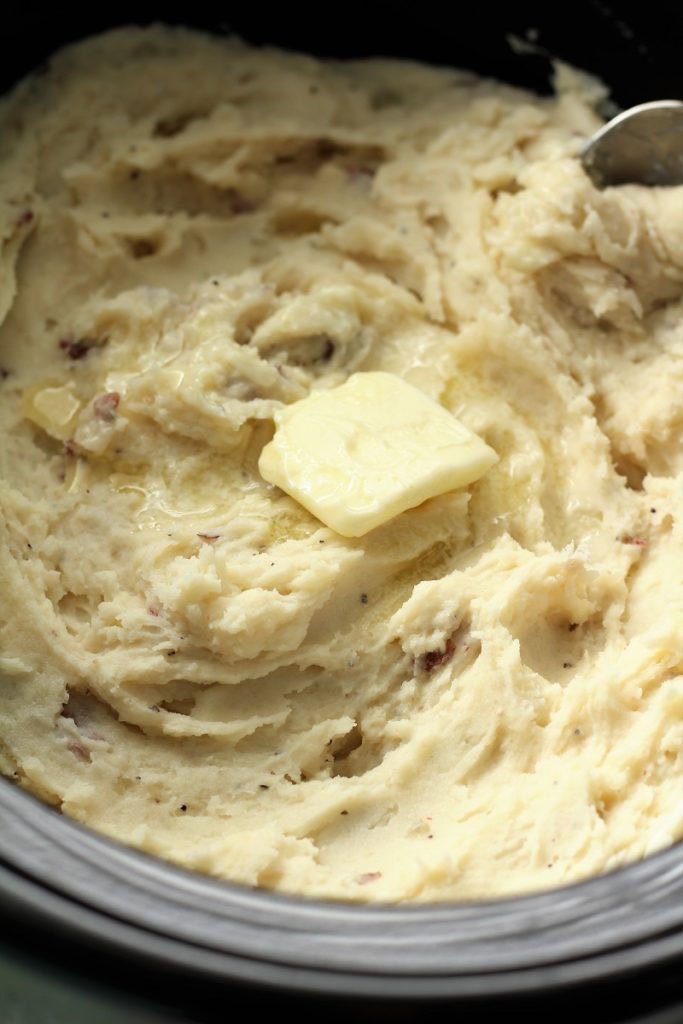 Prep Time 5 minutes

Cook Time 3 hours

Total Time 3 hours 5 minutes
Ingredients
2 - 3 pounds of red potatoes, cut into six pieces (leave the skins on)
1 cup water (you will drain this after cooking)
1/2 cup sour cream
1/4 - 1/3 cup canned milk
1 teaspoon garlic pepper
1 teaspoon salt
butter and parsley for garnishing (I also used paprika)
Instructions
In a medium or large slow cooker, place 1 cup of water and the potatoes that have been cut into pieces.
Sprinkle with the salt and the garlic pepper.
Place the lid on and cook 2 - 3 hours on high or 5 - 6 hours on low.
Drain the water off.
Add sour cream and milk to the potatoes.
Use a hand mixer to blend all the ingredients together.
Serve with gravy or any topping like bacon bits or butter!