Cheesy Potatoes are a dish that goes so well with most meals, lots of cheese and sour cream and butter, you can't go wrong. This interesting thing about cheesy potatoes here in Utah is that they are called funeral potatoes.
Why is that you ask? Well, let me tell you! When we have funeral in our area, some of the sisters in our church, usually serve a nice meal for the family after the funeral. We usually have ham and some wonderful cheesy potatoes.
I know that I have had the opportunity to make these wonderful cheesy potatoes a few times. I am always grateful for the opportunity, as I know that it is helping someone out. It is always hard to lose a loved one, and so this is one of the easiest things that I can do.
And since I grew up in Idaho, I have always boiled my potatoes and made cheesy potatoes that way. But I decided that no one really cares if you boil the potatoes or not, I have been using frozen hash browns.
When I have the time, I do boil real potatoes just because I like the way they make my cheesy potatoes taste. i must say that there is a little bit of a difference, but not enough to matter that much. So however you want to make your cheesy potatoes, go for it.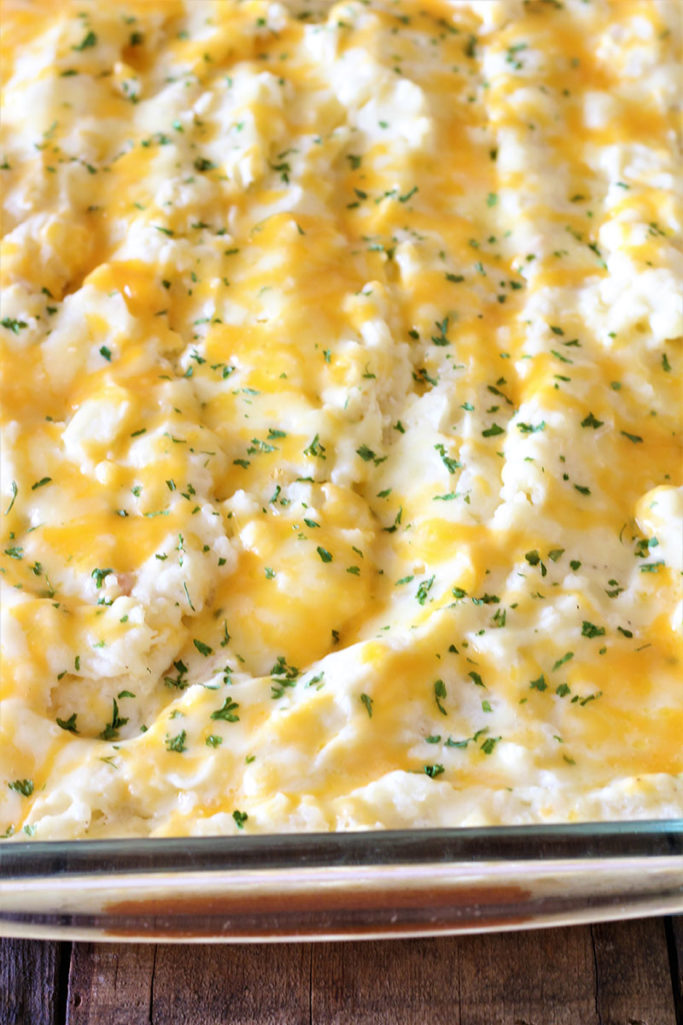 We usually have cheesy potatoes at least one time a month, and that is because they make a great side with so many different dishes. Some of my favorite are meat loaf, or even fried chicken. Sometimes we even have them with hamburgers.
Aside from that, you will enjoy these potatoes as a main dish. It is a favorite at my house, and will become one at yours too. On Sunday, when we had these potatoes, my 7 year old grandson said that these potatoes were his favorite thing on his plate.
His parents were trying to get his 2 year old sister to try some, but weren't having much luck. Her brother finally convinced her to try them and she must have liked them because her comment was "more please".
That is the comment from most of the people in my house, "more please"  it is one of the best ways to eat potatoes. What are some of your favorite side dishes. I am always looking for new ideas and I would love to hear some of your ideas.
Tips and tricks:
1- If you are in a hurry, use frozen hash browns, I usually used shredded.
2- I also use dried onion, but you are welcome to saute some up, about 1/4 cup.
3- If you are feeling really fancy, crush a 1 cup of cornflakes and add to 2 Tablespoons of butter and add them to the top.


Yield: 8 - 10
Cheesy Potatoes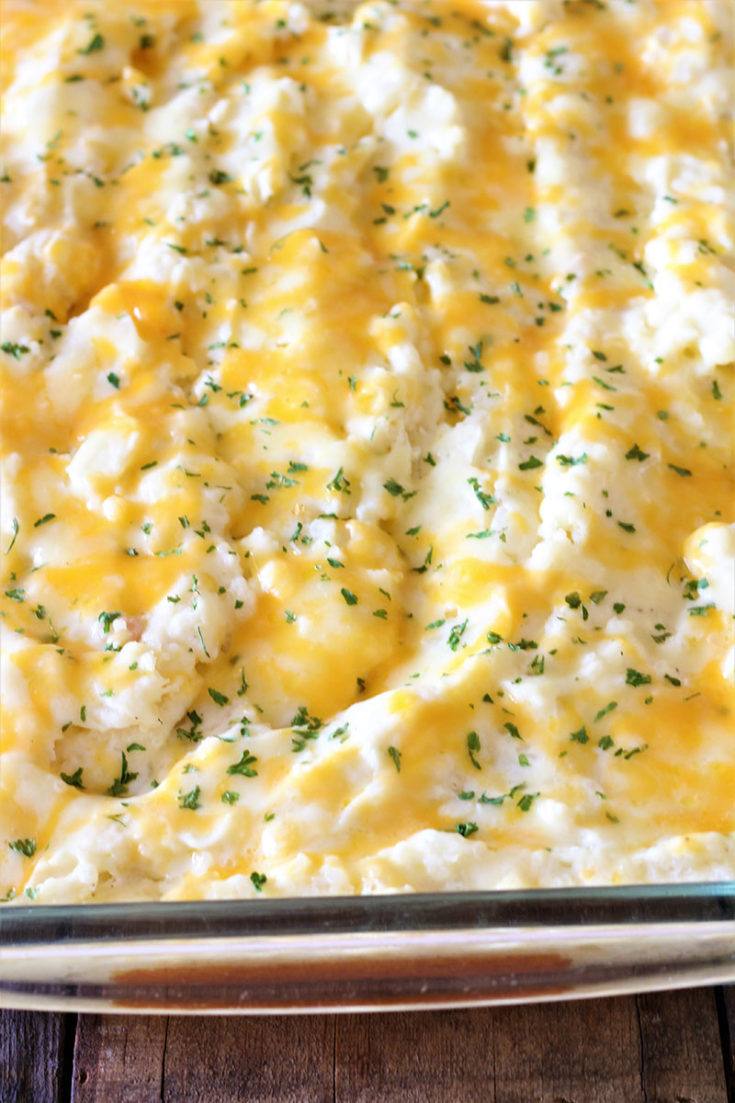 Prep Time 30 minutes

Cook Time 30 minutes

Total Time 1 hour
Ingredients
8 medium potatoes (can use 1 28-ounce bag of hash brown potatoes)
1 small onion (or 2 Tbsp. dried onions)
1 clove minced garlic
2 Tbsp. butter
1/4 cup butter
2 cups sour cream
1 can cream of chicken soup
1 cup shredded cheese (medium or sharp)
1/2 tsp. salt
1/4 tsp. pepper
1 cup additional shredded cheese
Instructions
Preheat over to 350 degrees.
Boil potatoes; when done, mash or cut into small pieces.
If using a fresh onion, cook in a small frying pan with garlic in 2 Tbsp. butter until onions are translucent. Remove from heat.
In a saucepan, add 1/4 cup butter, sour cream, soup, cheese, salt, and pepper. Stir well.
Mix with potatoes in a 9" X 13" pan.
Add the 1 cup additional shredded cheese on top.
Cover with foil and bake for 30 minutes.