Garlic parmesan mac and cheese! I am so excited to get this dish on the blog. This is a favorite of young and old. There is just nothing better than the comfort food of mac and cheese, and garlic parmesan mac and cheese is just that much better. I was so happy to say that my family couldn't get enough!
There are so many things to be grateful for. The first one is that my son raced on his motorcycle this weekend and he is still in one piece. He even got 3rd place. Now that is pretty exciting! I say good for him.
The next thing that I am thankful for today is the birds that I have seen lately! That tells me that Spring is on its way. I do look forward to getting back outside and enjoying the wonderful fresh air. And then all of the beautiful flowers, they are so fun to look at and enjoy.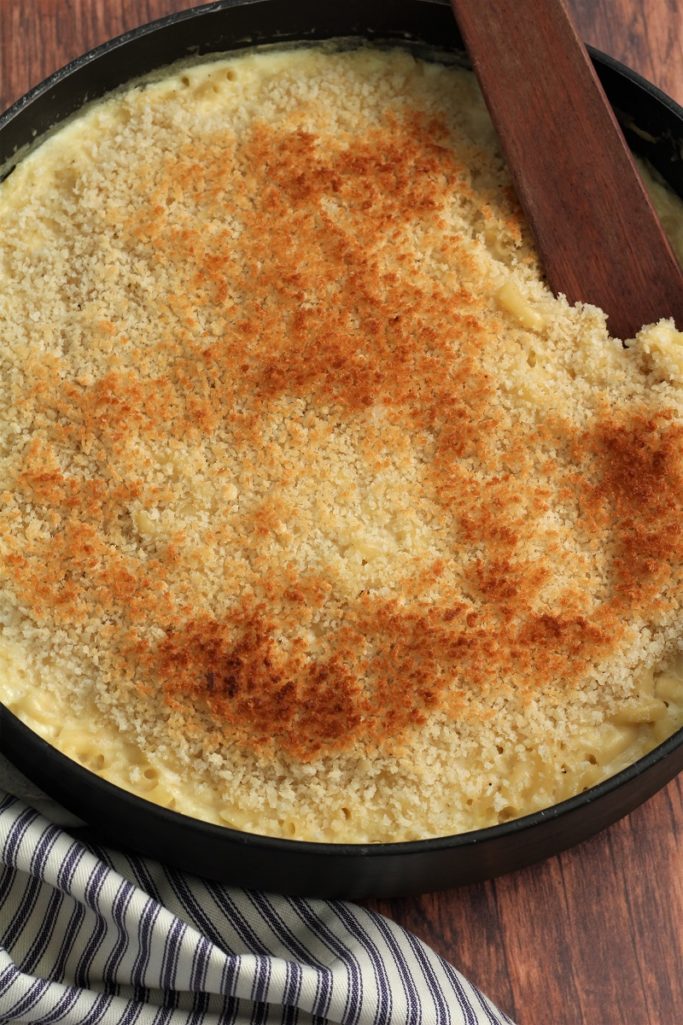 The next thing is that I have been getting rid of some extra things that I no longer need. It is always good to get rid of stuff that is just sitting around. And hopefully someone else can use all of the fun kids story books that I no longer need.
I feel that a few are great for when the grand kids come to visit, but I do not need three shelves of  them. Plus it seems that there are so many new books that come out, the kids want to go to the book fair and pick out their own books.
So this past weekend I was trying to work on a quilt for my cute little granddaughter. At first I thought I knew just what I wanted. I have been making a quilt with pin wheels and then I had some cute bunny fabric.
However, when I put them sided by side, I am not sure that I am liking it. So now I have to put my brain to work and see what else I can come up with. There are so many fun fabrics out there and it is just a matter of putting them together.
So, when I get it finished I will have to let you see it. It is always a great day when I get a quilt finished and I know that it is something that my grand kids can keep forever!  Grandma's recipes and grandma's quilts!
Now that is some good stuff to leave behind. I hope that everyone will love this garlic parmesan mac and cheese. It  is so much better than the mac and cheese that comes out of a box! Plus. like I said, you can add it to the side of chicken or even pork chops.
Another thing that you could do would be add it to your burger! It seems that now a days they put everything on a burger. So why not add some garlic parmesan mac and cheese? You will have to let me know if you try it, and how it turns out!
Tips and tricks:
1- Cook and cut up some chicken breasts and stir them in or place them on top.
2- I use whole milk, but you may want to use other milk.
3- Chopped ham is another great idea to add.


Yield: 6 people
Garlic Parmesan Mac and Cheese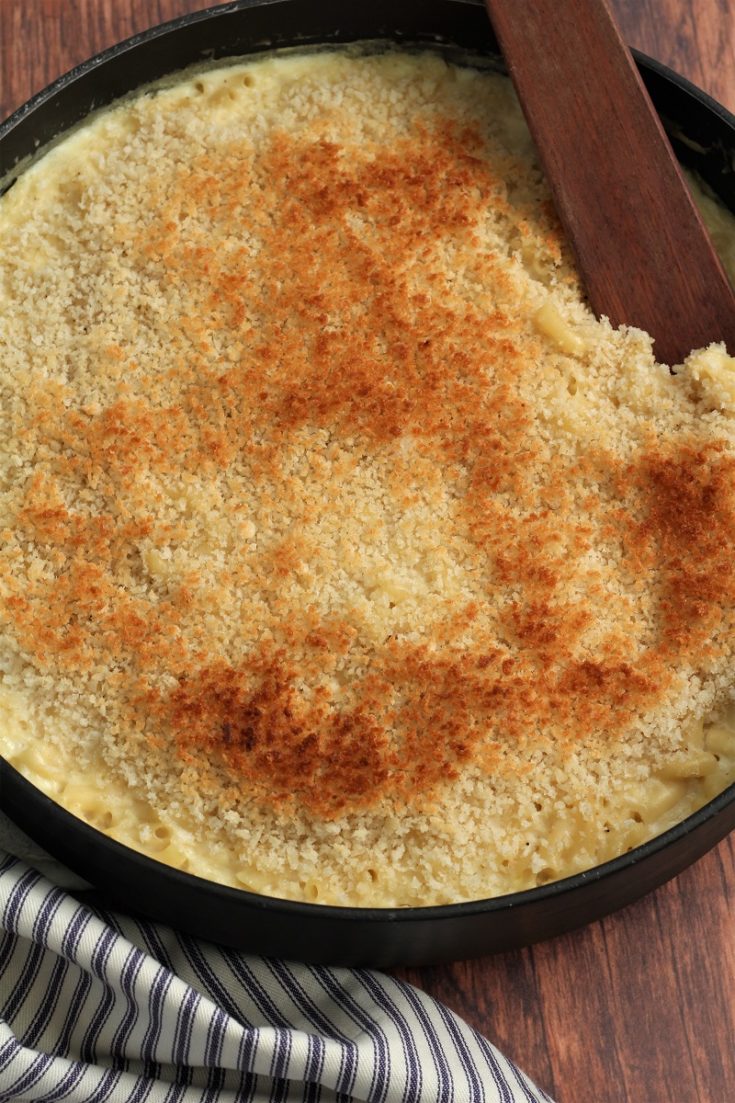 Prep Time 15 minutes

Cook Time 45 minutes

Total Time 1 hour
Ingredients
1 pound pasta, (not cooked)
Topping:
1 1/2 Tablespoons butter
1/2 cup Panko bread crumbs
Sauce:
1/4 cup butter
2 cloves garlic, minced or crushed
1/4 cup all purpose flour
4 1/2 cups milk, divided
3/4 teaspoon salt
1/4 - 1/3 teaspoon pepper
1/2 Tablespoon chicken bouillon powder
1 Tablespoon cornstarch
3/4 cup grated cheese
1 cup grated parmesan cheese, divided
6 ounces low fat mozzarella cheese
Optional:
2 - 3 cooked chicken breasts
Instructions
Cook the pasta according to package directions. When it is cooked, rinse the pasta and set it aside.
Preheat the oven to 375 degrees.
Topping:
Melt the butter in a large skillet.
Add the bread crumbs, and cook until they brown. Set them aside in a bowl.
Sauce:
Melt the butter in the same skillet. Add the garlic and saute for about 1 minute over medium heat.
Then whisk in the flour and continue to whisk for 2 minutes.
Reduce the heat to low ; then gradually add in the 4 cups of milk very slowly whisking the whole time.
Then put the heat back up to medium and bring to a boil.
Add salt and pepper and the bouillon cube.
In a separate bowl, combine the cornstarch and remaining 1/2 cup milk; whisk until nice and smooth, add to the white sauce until it thickens.
Add salt and pepper and the bouillon powder.
Remove the pan from the heat and add the cheddar cheese, 1/2 cup of the parmesan cheese, and the mozzarella cheese.
Stir until all of the cheese is melted and combined.
Place the pasta in the pan and stir until combined.
Last you will place the bread crumb mixture on the top, then add the remaining parmesan cheese.
Broil in the oven on low for about 10 minutes watching that you do not burn it.
Remove from the oven and enjoy.
If you like, you may want to chop up chicken breasts and add them.