Nutter butter brownies are loaded with chewy goodness and just the right amount of crunch. My youngest son loves to make box brownies.  So when I asked him what he wanted for his graduation treat, he said box brownies.
He is a lot spoiled and usually gets homemade brownies, but since he said that he wanted box brownies, I thought great, that is easier for me. But I did want something extra special.
He loves nutter butter cookies and so I thought why not just mix the two and I came up with Nutter Butter Brownies! Sure enough they were a huge hit. They included his two favorite treats mixed together in a lot of goodness.
The Nutter Butter Brownies were almost gone before I even got a picture. My little 2 year old granddaughter knows the rules. She will ask me, "grandma can I have a cookie or do you need a picture"? Ha ha, she is very observant.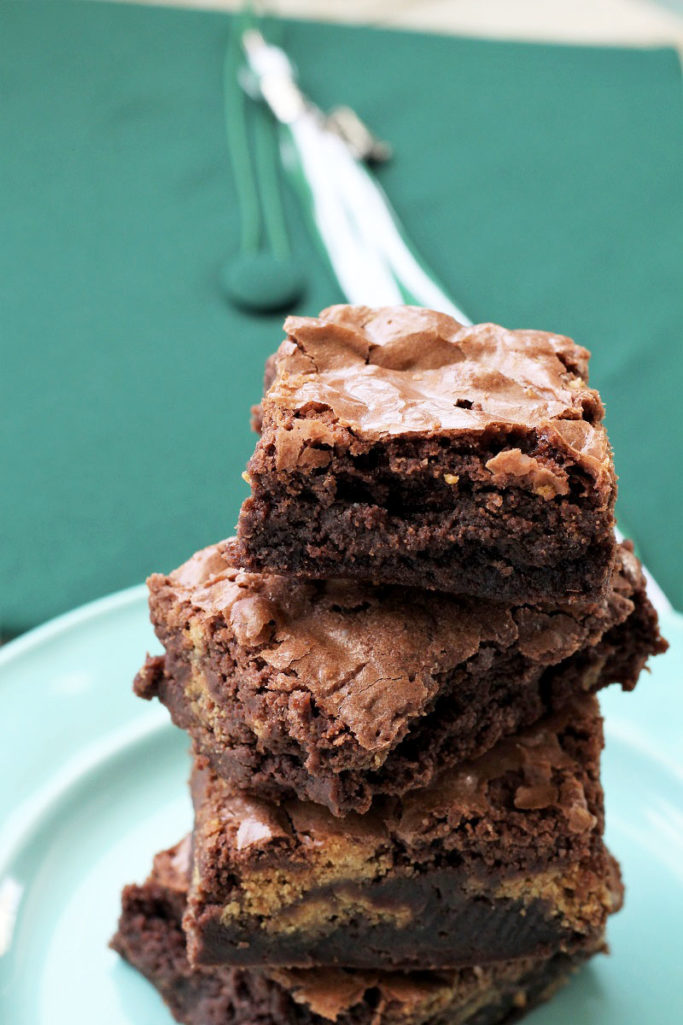 And so it finally happened. My baby that is 8″ taller than I am graduated from high school. I was so worried about him passing one of his classes, that I was just ready to be done.
People would ask me if I was sad for my last one to be graduating? I would say "heck no" because I was excited to be done. The next day, it hit me and I felt a lot different, the thought of not having a kid to nag about getting to school and get your homework done, what good am I now? I felt unemployed per se.
I do know that I was a little extra tired because for some reason I volunteered my husband and myself to help at the all night graduation! Yes sometimes we still think that we are in our twenties and can do those things still.
It was a lot of fun and we only stayed until 2:00 am. Then our son came home and went with a group of his friends off to Lake Powell for a fun Senior trip at 5:30 am, so we were back sending him off.
Don't you worry we sent them with parents that had gotten some sleep. I hope that they are all having fun. My son doesn't have a phone at the time because even if there was a signal where he is, he had a bit of misfortune with his second phone last week.
It fell out of his pocket when he and some friends where at the drive-in, they were in a hatch back and they had lifted up the back to watch the movie. When they went to put the seat up, his phone was in the wrong spot and it got crunched in the seat.
Ouch. Anyway it is strange sending kids to school for 25 year and then you realize that one day you are done. I guess you think that those times will never come and then all of a sudden they are here. Just another great reminder that we need to live in the moment and enjoy the journey.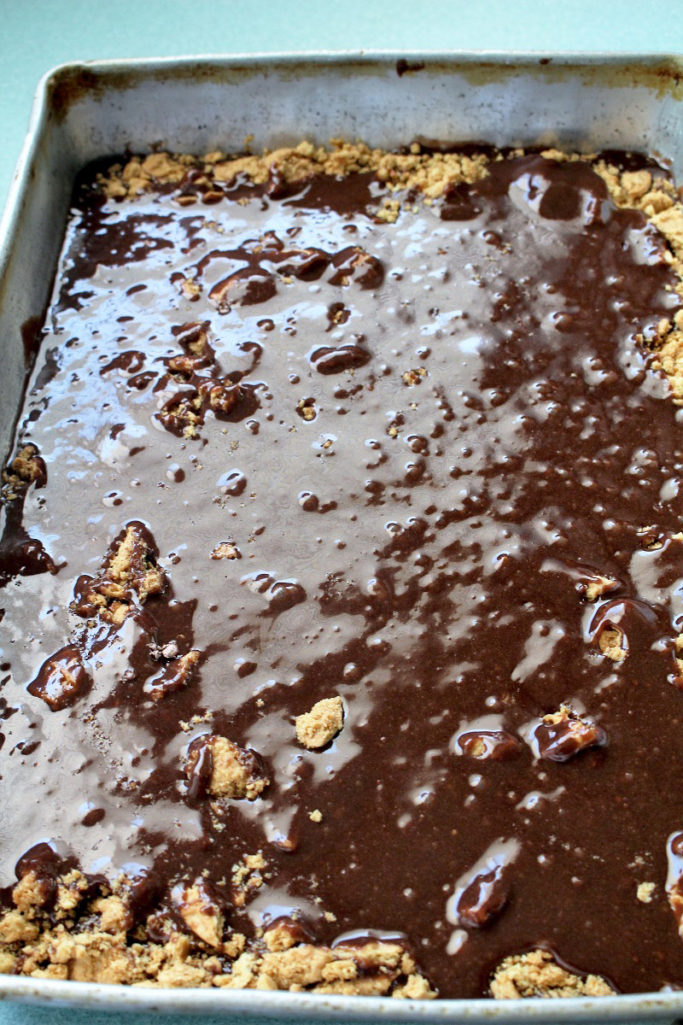 Congratulations to all of the graduates, young and old. I wish you all much success and happiness. And to all you supporting parents out there, I wish you happiness. Hopefully all your hard work, love, and support will all pay off!
I know that our graduates were so supported and loved. They got to spend the night at Boondocks and they had a lot of fun activities and prizes that were donated. There were TV's, computers, earbuds, gift certificates, a paddle board, $200.00 worth of chocolate, an apple lap top, and so many more prizes.
I was amazed at the support from the community. It was exciting and amazing. A big thanks to all. There are truly a lot of amazing people out there. Congratulations to all! And enjoy the Nutter Butter Brownies!


Yield: 24 people
Nutter Butter Brownies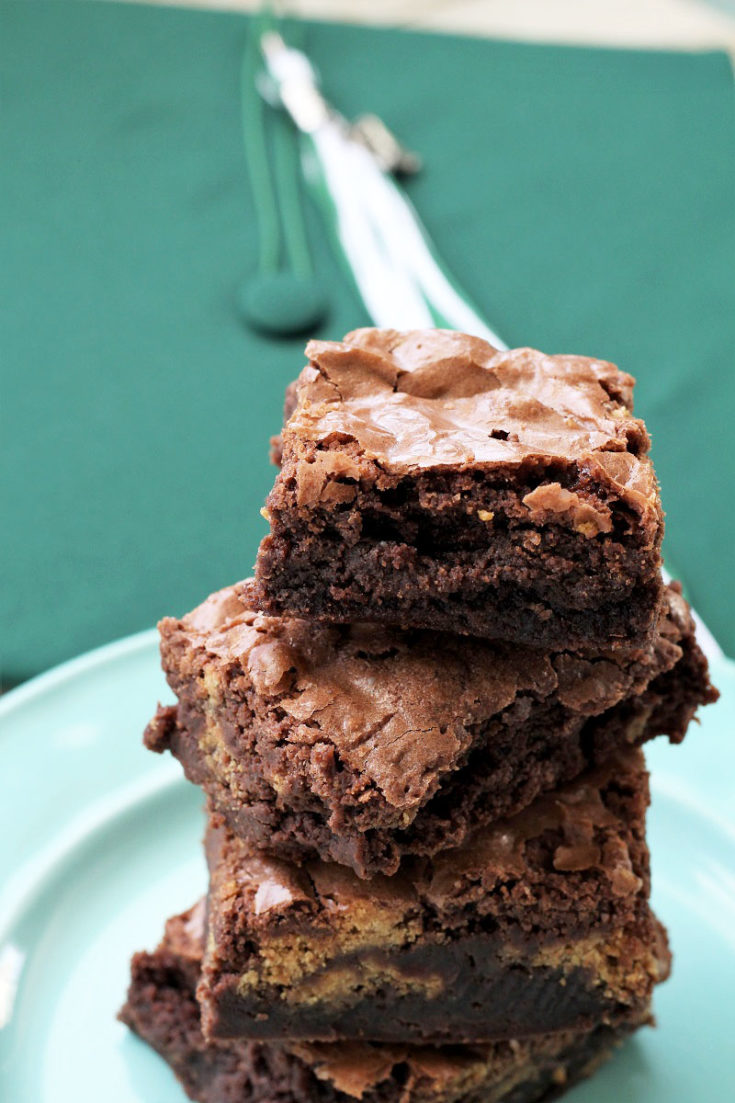 Prep Time 10 minutes

Cook Time 40 minutes

Total Time 50 minutes
Ingredients
2 boxes (18.3 ounces) Brownie Mix
1/2 package of Nutter Butter Cookies, crushed
Instructions
Heat oven to 350 degrees.
Make brownies according to package directions.
Place one box of the brownies in the bottom of a greased 9" X 13" pan.
In a baggie or a bowl place 1/2 package of Nutter Butter cookies and crush. I use the bottom of a glass pressing firmly down on cookies until crushed, or you can use a rolling pin.
Place the cookies on top of the brownies.
Place the remaining box of brownies on top of the cookies.
Place in oven and bake for 35 - 40 minutes, or until a cake tester or wooden pick comes out clean.
When cooled, cut with a plastic knife. They cut a lot better with plastic, than metal.
Store brownies in an air tight container.