My favorite crockpot peanut clusters are just that, my favorite candy of the season. One can truly enjoy those crunchy nuts and then there is the amazing chocolate coating on the outside.
When making these, I truly suggest that you have a plan to get about half of them out of your house so that you only eat half of them. They are a real treat and a favorite of myself and my daughter.
And the great thing about having a blog, you can tell your kids that you need to get a picture and that way they don't eat them, and that makes more for me. Ha ha. Also you could tell them that they are for the neighbors or for a special friend or your favorite Aunt. Do whatever works so that you get to enjoy them.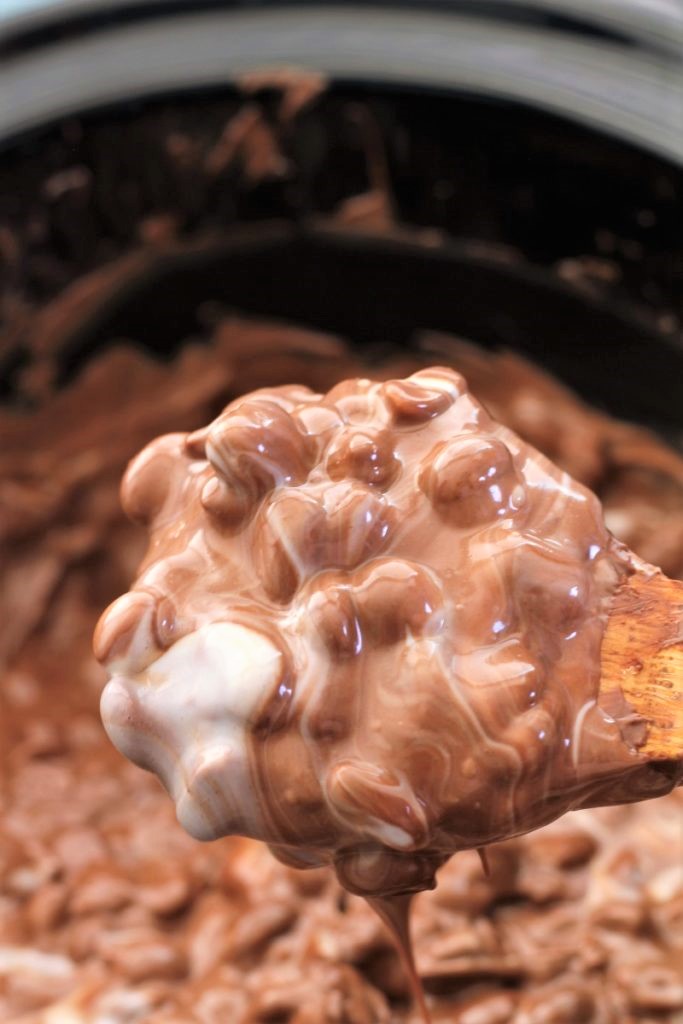 Guess what, we finally got a little bit of snow!! It is a great thing and it reminds me that it is time to hurry up. Christmas is less than a week away. Can you believe it? It seems to get harder, and yet easier in a way, when the kids get older.
Harder to pay for the one or two things that they want, and easier, because you aren't running all over town trying to find different things. Stocking stuffers are pretty simple, you get them a new toothbrush with some tooth paste, new socks and some body wash and then top it off with a gift card.
Maybe a little game if there is any room left in the stocking. Once in a while, I will add a favorite candy, but since we have so many treats, we eat the ones that are made from scratch. They are a lot better.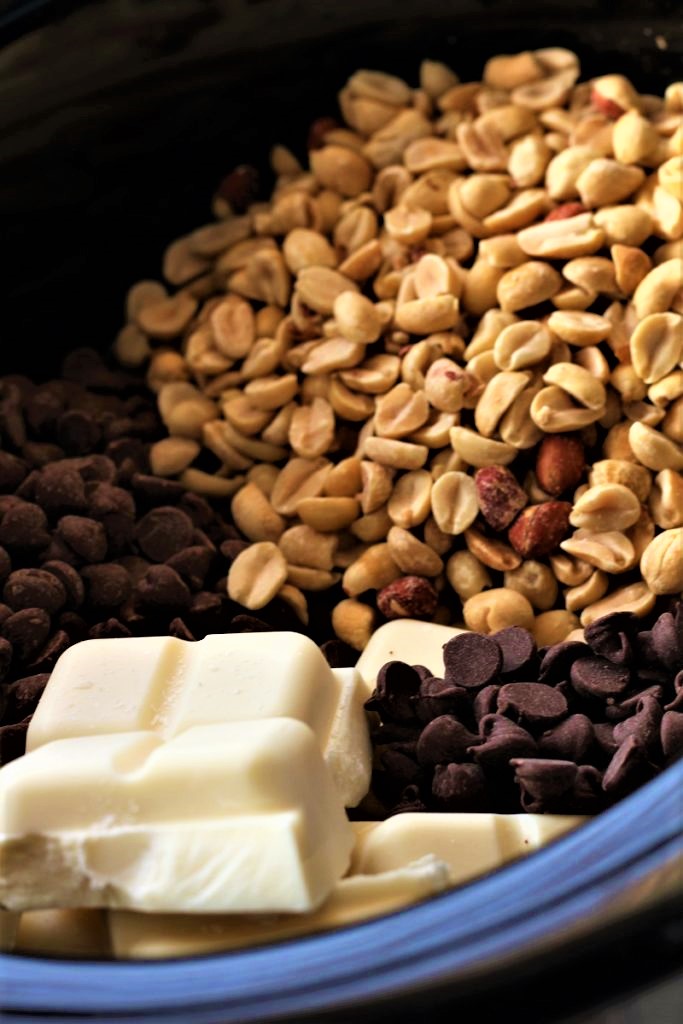 So I invite you to try my favorite crockpot peanut clusters recipe and share it on those Christmas goodie plates. It is done in about an hour and 15 minutes. The neighbors will thank you and you will be glad that you did.
May we find someone to serve today and may we remember the true meaning of the season. Each year, our neighborhood families get together and help provide a better Christmas for others, and this year I get to pick where the money goes.
I am looking forward to helping a few elderly people with heat assistance and the rest will either go to Quarters for Christmas or if there is still an angel tree around, my family will be doing some last minute shopping tonight.
If not, there is a wonderful place where they help people get back on their feet called the road home. These kind of experiences are such a joy to me and that is what I love most about Christmas. Like our church believes, Light the World. Enjoy your week!!


Yield: 6 dozen
My Favorite Crockpot Peanut Clusters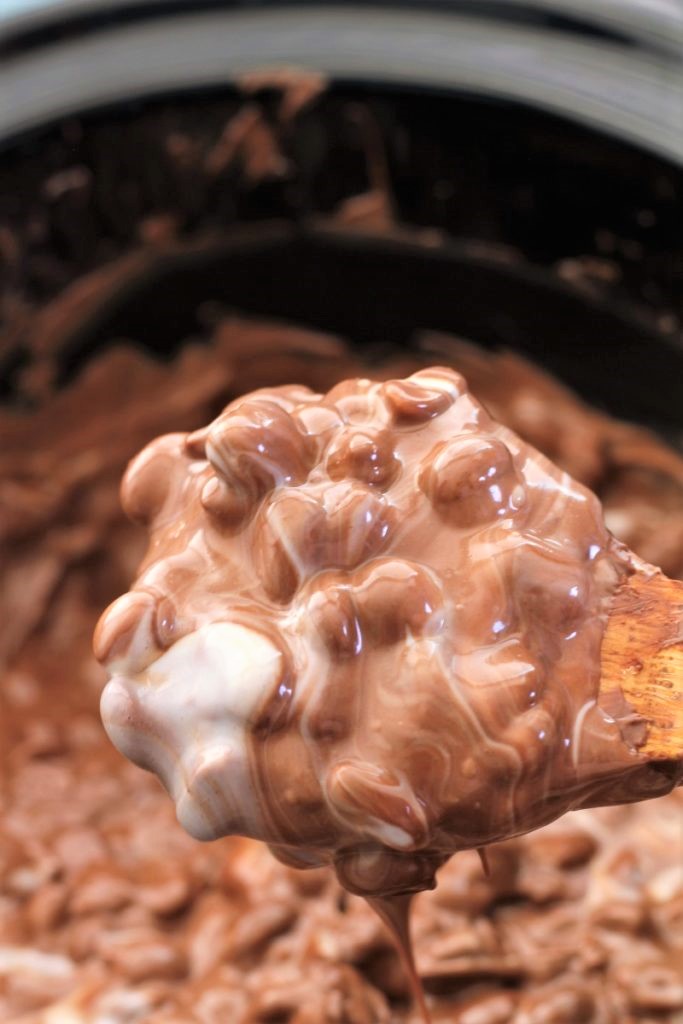 Prep Time 5 minutes

Cook Time 1 hour 30 minutes

Total Time 1 hour 35 minutes
Ingredients
1 (16 ounce container) Dry Roasted Peanuts
1 (12 ounce package) semi sweet chocolate chips
1 (6 ounce package) milk chocolate
1 1/2 pounds white almond bark
Instructions
In a crockpot, place peanuts, add the almond bark, milk chocolate and semi sweet chocolate.
Place on high temperature with the lid on, for 10 - 15 minutes, depending on your crockpot.
After 10 - 15 minutes remove the lid and stir gently.
Turn the crockpot to low and stir every 10 - 15 minutes until all the chocolates are melted and the peanuts are covered. (Mine usually takes about 1 hour and 15 minutes).
Drop with a spoon or cookie scoop onto wax paper.
Store in a cool air tight container. Enjoy!