Microwave caramels are so rich and creamy.  You will be so impressed, and so will everyone that tastes them.  They are fast and easy!  They melt in your mouth and you might just want to hide them (or have someone else hide them) so that you don't eat too many.  Or you may want to hide some so that you will get some, as I promise you that they will disappear fast.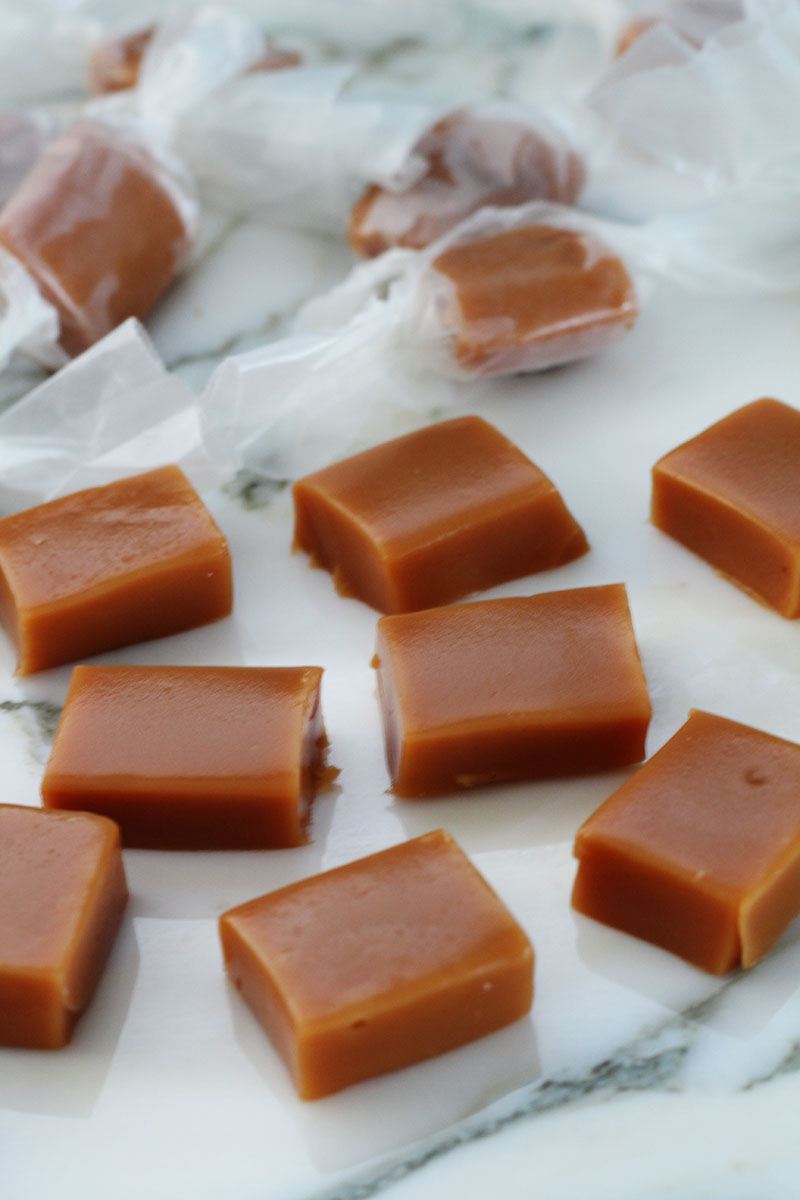 Try making microwave caramels for Christmas.  They are a nice neighbor gift, or they look great in a cute little jar for a friend. There are only 5 ingredients, but they mix so well together.  Yum.  The most important thing is to make sure you mix them very well.  Also clean down the sides of the bowl so that the sugar doesn't cause them to go sugary.  Just use a scraper.
Enjoy!  I know that you will, if you get any.

Microwave Caramels
Prep time:
Cook time:
Total time:
Ingredients
1 cup butter, melted
1 cup brown sugar
1 can sweetened condensed milk
1 cup Karo syrup
1 cup sugar
Instructions
In a large microwave proof bowl, melt butter on 5 percent power. I use a glass bowl that holds 12 cups.
Add the brown sugar, sweetened condensed milk, Karo syrup, and white sugar. Stir the ingredients together.
Cook for 7 minutes on high.
Take out and stir well.
Cook another 7 minutes on high.
Stir again, making sure that it is nice and smooth.
Pour into a buttered 9" x 13" pan.
One important thing to do is to stir the caramel very well every time you take them out.
Make sure you use real butter, not margarine or spreads.
Let cool in the pan.
Cut into small squares, wrap in wax paper and store in a air tight container.