Microwave caramels are so rich and creamy.  You will be so impressed, and so will everyone that tastes them. They are fast and easy! They melt in your mouth and you might just want to hide them (or have someone else hide them) so that you don't eat too many. Or you may want to hide some so that you will get some, as I promise you that they will disappear fast.
I gave some of these to my friend the other day and she asked me for the recipe. She told me that she had never felt so loved. Ha ha. I thought, if you only knew how easy microwave caramels are to make, she would be thinking differently. I think the hardest part of making microwave caramels is the wrapping them all up.
No, I am not telling you to eat all of them so that you do not have to wrap them, I am just saying that they are  pretty easy to make. Microwave caramels turn out soft, chewy, and yummy.  They could become a favorite recipe for your family to make.
What are some of the traditions that you do in your family? We use to do the opening of one gift on Christmas Eve, but as my kids have gotten older, they do not need a new pair of pajamas every year. And my boys wear basketball shorts and t-shirts to bed. I sometimes get them new shorts, but we do not need any new t-shirts.
Then there is the Christmas ornament that we would buy them every year. One that told a story about them or something that was special to them throughout the year. For example if they learned to drive, we could buy them a car ornament.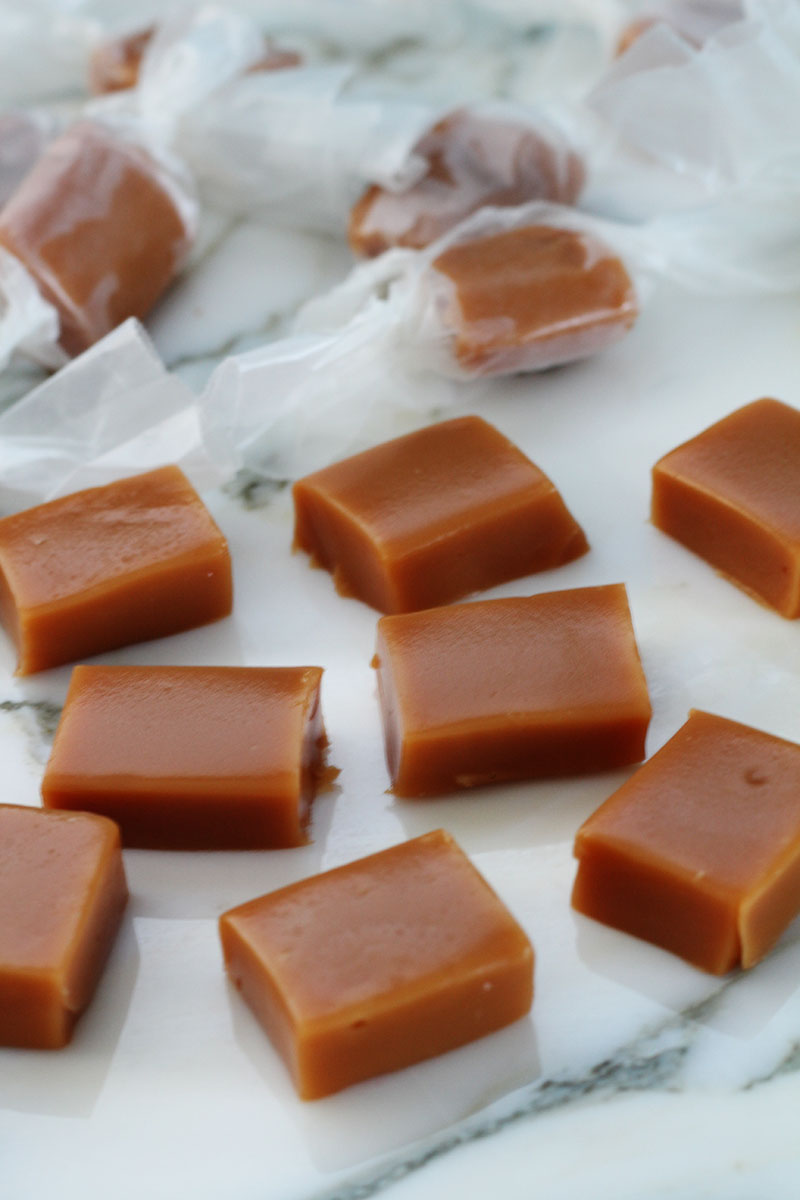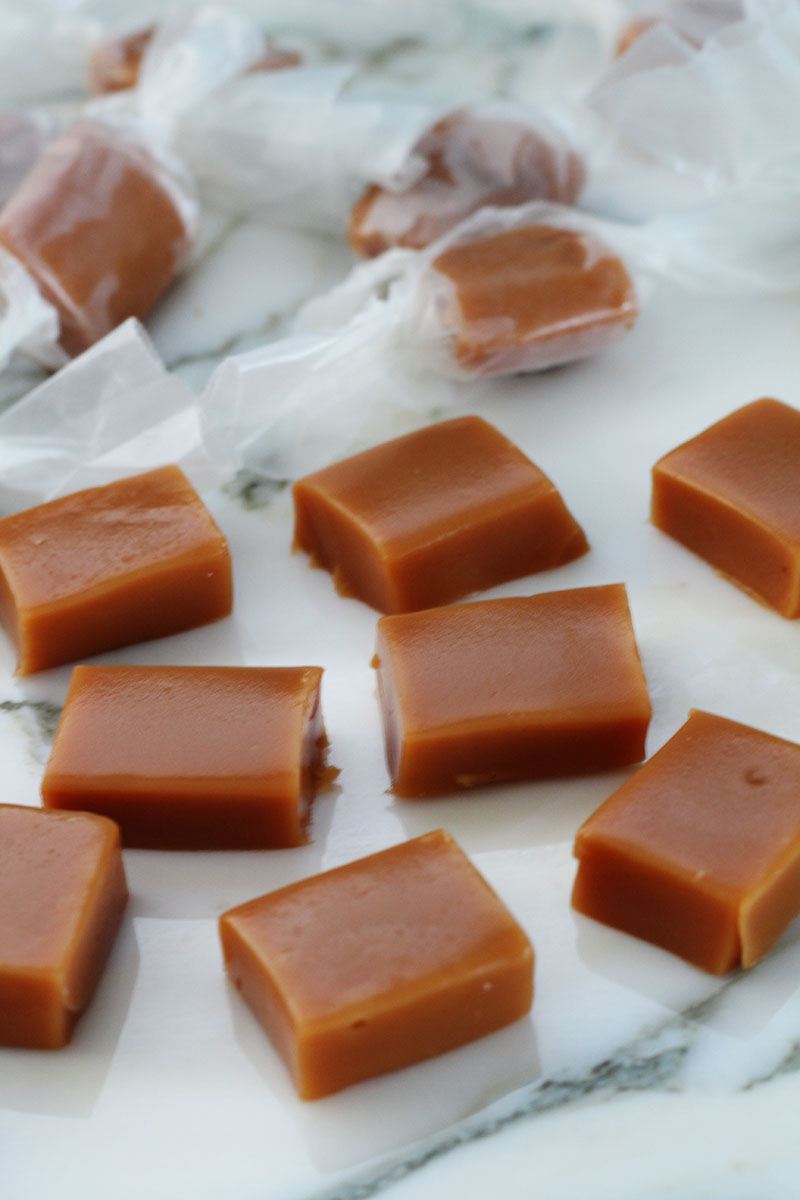 Another thing, is that when our kids move out, they have their own traditions. However, as we look at some of the old toys that my kids use to play with, they are a joy to have around. I know that the kids have toys that they like to buy their kids, but it is fun for them to have something to do when they come to grandma's.
However, I feel like we have way too many toys, and it is fun to see some of the new things that they come out with. Plus, the kids now a days are so into electronics, they do not seem to want to play with the toys so much.
Even my 2 year old grandson, is pretty good at finding what he wants to watch on OOOh Tube! He is so funny, he loves watching " Old Mac Donald and Cars". And sometimes when mom or grandma, wants to get something done, we let him watch for a minute or two.
Try making microwave caramels for Christmas. They are a nice neighbor gift, or they look great in a cute little jar for a friend. There are only 5 ingredients, but they mix so well together. Yum. The most important thing is to make sure you mix them very well.  Also clean down the sides of the bowl so that the sugar doesn't cause them to go sugary. Just use a scraper.
So one night before Christmas, I hope that you will take a minute and make some family traditions for you and your family. Just do not let them eat too many microwave caramels before they go to bed, or they just might be up a little longer. They are a little sweet.
Enjoy!  I know that you will, so go ahead and make a batch, take a few to a neighbor or someone that is in need of a pick me up. They also can be a great white elephant even though they are not white. But the person that gets them will be elated.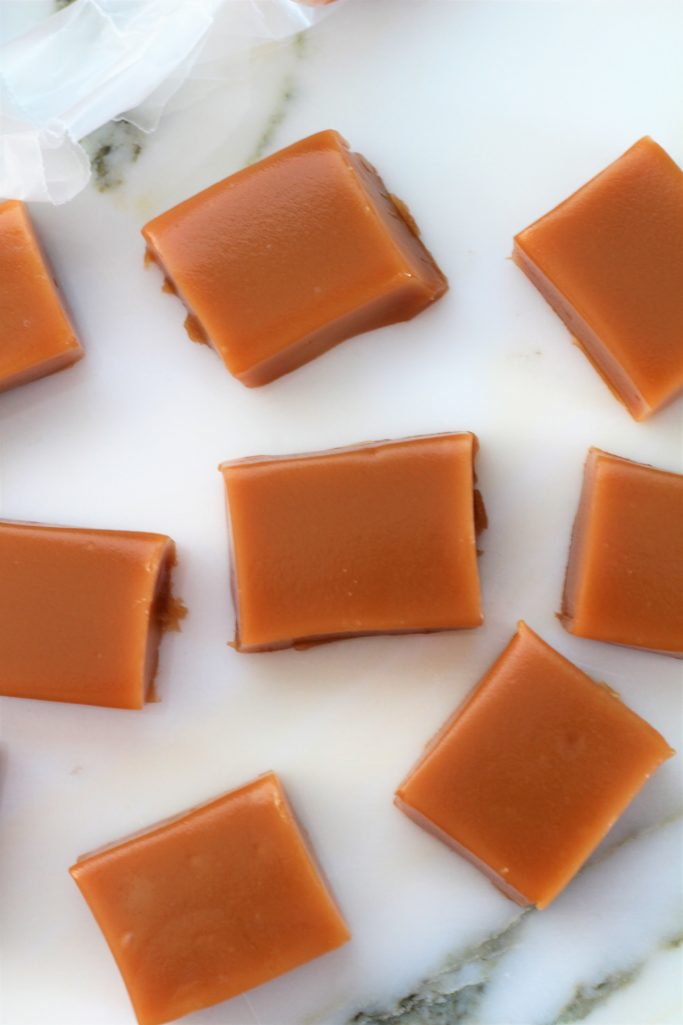 Tips and tricks:
1. The bowl that I use holds 12 cups, so it is a very large bowl.
2. Sometimes if there is a lot of sugar on the sides, I will use a wet rag to clean the sides so that the sugar doesn't make the caramels go sugary.
3. For a change you could add some pecans or some almonds.


Yield: 60 caramels
Microwave Caramels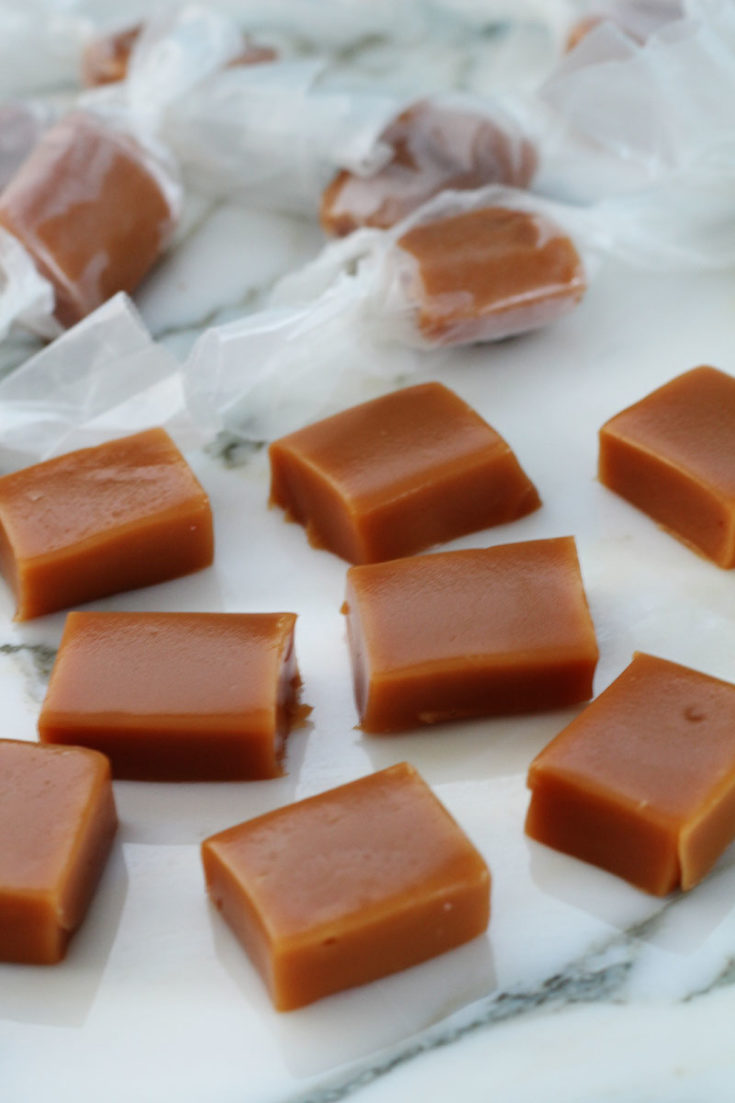 Prep Time 15 minutes

Cook Time 14 minutes

Total Time 29 minutes
Ingredients
1 cup butter, melted
1 cup brown sugar
1 can sweetened condensed milk
1 cup Karo syrup
1 cup sugar
Instructions
In a large microwave proof bowl, melt butter on 5 percent power. I use a glass bowl that holds 12 cups.
Add the brown sugar, sweetened condensed milk, Karo syrup, and white sugar. Stir the ingredients together.
Cook for 7 minutes on high.
Take out and stir well.
Cook another 7 minutes on high.
Stir again, making sure that it is nice and smooth.
Pour into a buttered 9" x 13" pan.
One important thing to do is to stir the caramel very well every time you take them out.
Make sure you use real butter, not margarine or spreads.
Let cool in the pan.
Cut into small squares, wrap in wax paper and store in a air tight container.