Dixie Peanut Brittle is one amazing peanut brittle. It is so rich and loaded with larger peanuts making it our favorite brittle. I make it on the stove top, even though there is a recipe for the microwave. Ya, we tried that once? And I am sure I will try it again. Maybe when I am not taking a picture for my blog! Ha ha. Dixie Peanut Brittle is a nice treat for family and friends. The thing that I love the most about it is that it works every time. Now that is my kind of recipe!  My wonderful neighbor use to live in North Carolina and she is the one that introduced me to Aunt Ruby Peanuts!
I couldn't help but feel a little sad for the car that honked at me yesterday when I was out and about. I had been waiting for a few minutes trying to make a left hand turn and there was a gap, so I went. There was plenty of room but the car that was coming, laid on the horn. I thought to my self, I hope you have a better day and that you slow down and enjoy the people in your lives and that you learn a little more patience. I think that we can all learn that. The reason I thought this for that person is that I am also thinking it for me. The other day my neighbors brought me a plate of goodies and I opened the door and I am in a hurry mood. Well, that is because I was cooking peanut brittle on the stove and I didn't want it to burn and I was trying to get my granddaughter to sleep. I opened the door and I said "Oh thank you so much", gave them a hug and wished them Merry Christmas. Why are we all so busy, and we don't take time for the people in our lives even if it is allowing the car that needs out to come out?  Let's start today and take 3 seconds to enjoy others a little bit more, 3 seconds to smile and 3 seconds to enjoy ourselves.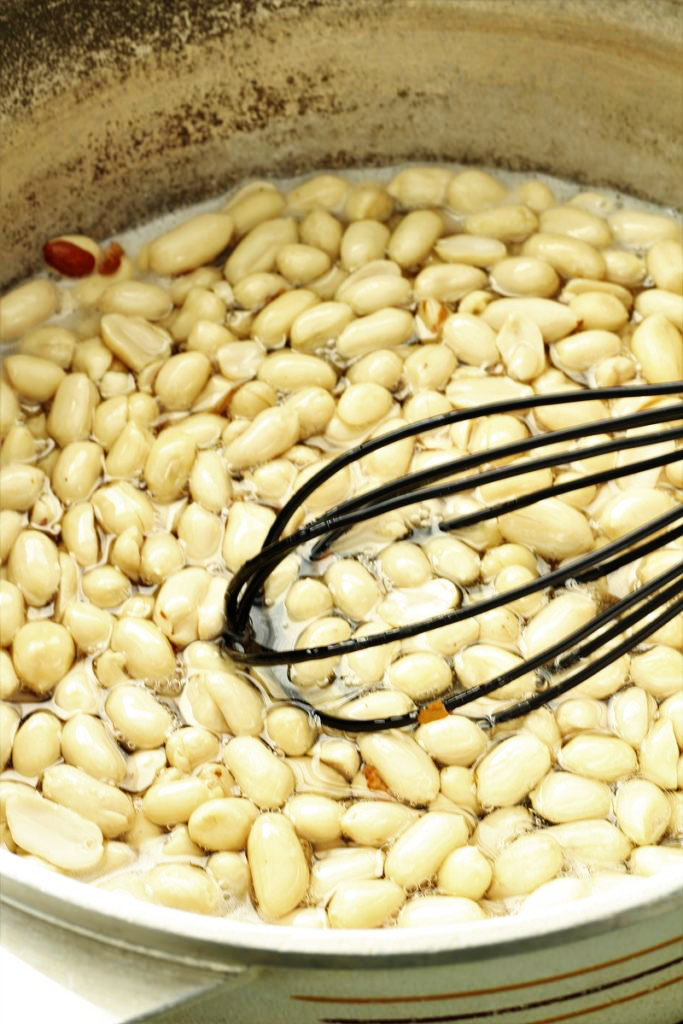 May you all enjoy your holiday season! I hope that we can all forget all the material things that we are hurrying around and buying, and spend time with loved ones. I love you all and wish you a very Merry Christmas. I hope that you enjoy the recipes that I am sharing with you and that you are making memories with your friends and family!!

Dixie Peanut Brittle
Author:
Aunt Ruby's Peanuts
Prep time:
Cook time:
Total time:
Ingredients
2 cups granulated sugar
1 cup light corn syrup
½ cup water
½ teaspoon salt
3 cups raw shelled peanuts
2 Tablespoons butter
2 teaspoons baking soda
Instructions
In a heavy saucepan, heat sugar, syrup, water, and salt to a rolling boil.
Add peanuts. Reduce heat to medium and stir constantly. Cook to a hard crack stage (300 - 310 degrees Fahrenheit).
Add butter, then baking soda. Beat rapidly and pour on a buttered surface spreading to ¼ inch thickness.
When cool, break into pieces.
Store in an airtight container.