Holiday Toffee Surprise is mighty tasty.  The toffee is soft and chewy.  It is topped with chocolate and nuts.  This toffee is a great treat for the Holidays.  You will love the fact that you can make this in about 20 minutes.  Most people don't even realize that there are crackers on the bottom.  I have found that everyone likes this treat.  You will like it because it is good, and it is fast to make.  That makes it a double bonus for you.  I hope that you will try this and make it a fun tradition for your family and friends.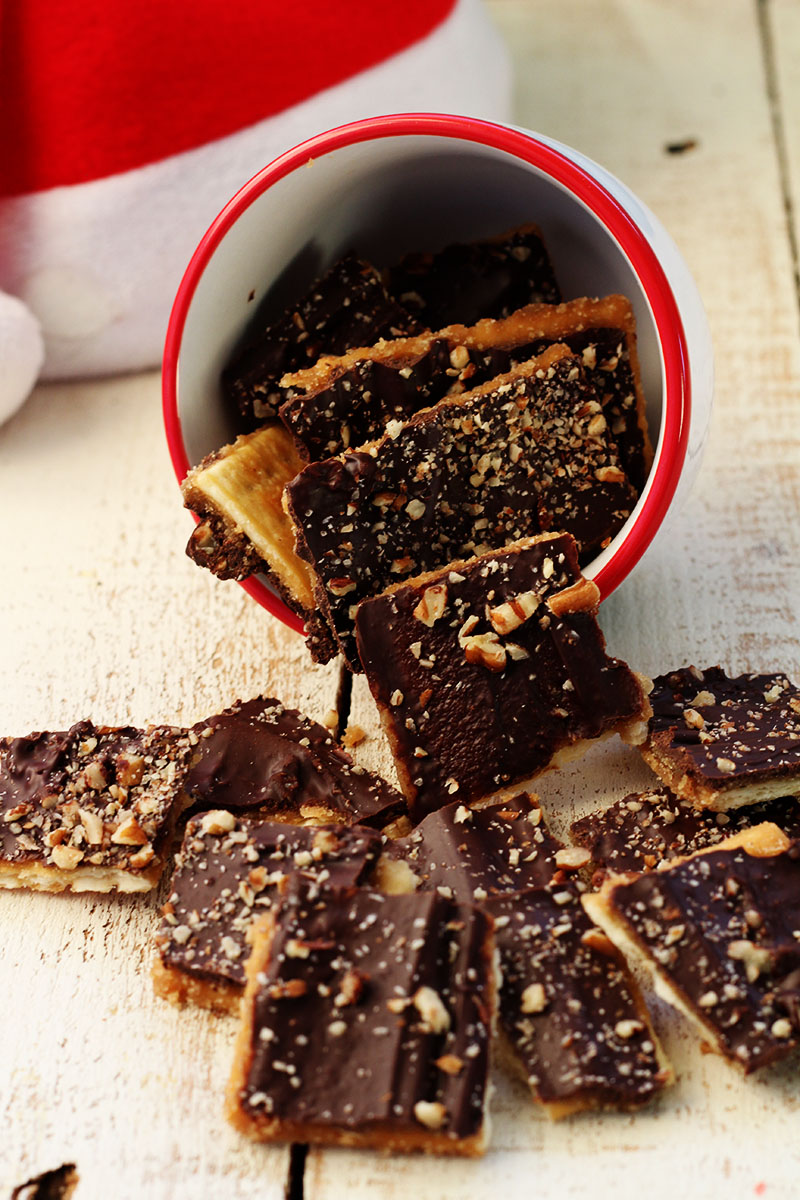 Holiday Toffee Surprise
Prep time:
Cook time:
Total time:
Ingredients
Club crackers or Soda crackers (enough to layer the bottom of a 9" X 13" pan)
¼ cup butter
¾ cup brown sugar
1 cup chocolate chips (milk or semi sweet)
1 cup finely chopped nuts (I used pecans)
Instructions
Preheat the oven @350 degrees.
Line a 9" X 13" pan with foil and grease the foil with oil.
Then line the bottom of the pan (on top of the foil) with crackers.
In a saucepan, melt butter and brown sugar together; boil for 2 minutes. Pour over crackers. Make sure it covers all of the crackers . You can use a spatula if necessary.
Bake in oven for about 5 minutes until golden brown; not dark brown.
Remove from oven and sprinkle with chocolate chips over the top of the crackers. Spread like frosting as chocolate melts.
Sprinkle with chopped nuts, if desired. Press them down into chocolate.
I like to set the candy in the fridge for about 5 minutes so that it gives the chocolate time to set up.
Cut or break into pieces.
This is just like toffee. So good!