Best ever peanut butter fingers are just what their name says. The best!! I am a little embarrassed to say that I made these for the Fourth of July and between 5 of us we almost finished off the whole pan. 🙂 I did't know that they would be so darn good.
I had some mini Reese's left over from my son's birthday and so I decided to put them into the bars. They were amazing. If you want to be the winner at your next get together, I suggest that you make a batch of Best ever peanut butter fingers. Whatever you do, just do not test them before you take them, or you just might not have any left to take.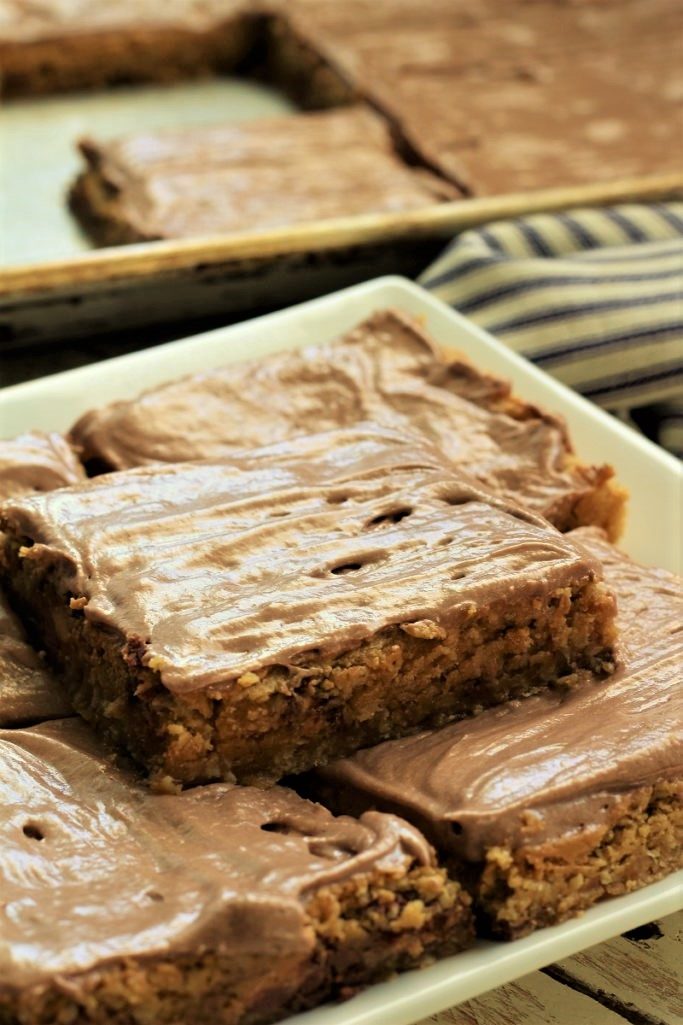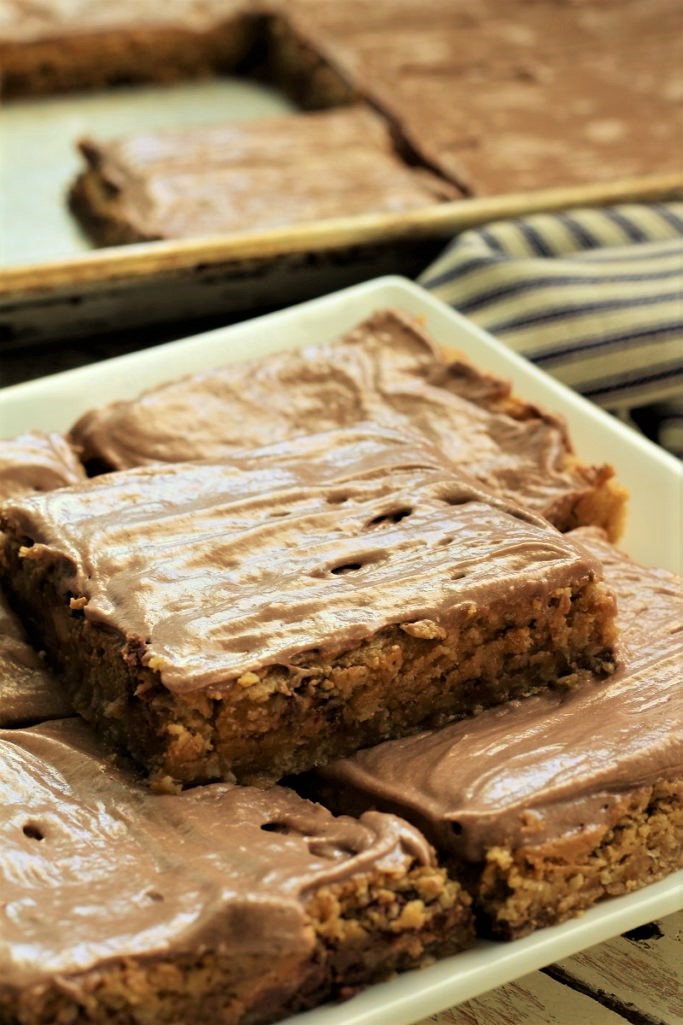 I have another peanut butter finger recipe and they were my favorite! But I am pretty sure that these Best ever peanut butter fingers just became my new favorite. We must not tell my oldest daughter about these because peanut butter fingers are her very favorite. And since there aren't any left, it is just best that we do not tell her that we ever had any. Okay, I do have one left and I guess that I can save it for her.
What is your favorite recipe? What are some of the fun things that you enjoy doing for the Fourth of July and what are some of your very favorite foods?  I do know for sure that I am going to have to make these another time because if some of my kids liked these best ever peanut butter fingers, I am pretty sure that the rest of them are going to LOVE them too. You could eat them without the extra peanut butter and frosting, but you really need to try it at least once, with.
We also went out on our deck and had lunch today and it was warm. However there was a nice breeze and it made it very nice to eat outside. We had some amazing  shish kabobs. And some delicious salads that I will be posting on the blog in the next few weeks. It was a nice day to spend with 3 of my five kids.
I must say that we are such a blessed people and I am so proud to be an American.  I am so grateful for all the men and women that have sacrificed so much so that we can be doing the many things that we are doing. I am so grateful for them; otherwise, I would not be sitting here right now typing.
I would also not be making such delicious food that we all enjoy and the many freedoms that we all have. Thank you all! And I am also grateful for all my ancestors that they sacrificed so that I could be who and what I am today! God Bless all of you and America! Thank you for your support.


Yield: 24 bars
Best Ever Peanut Butter Fingers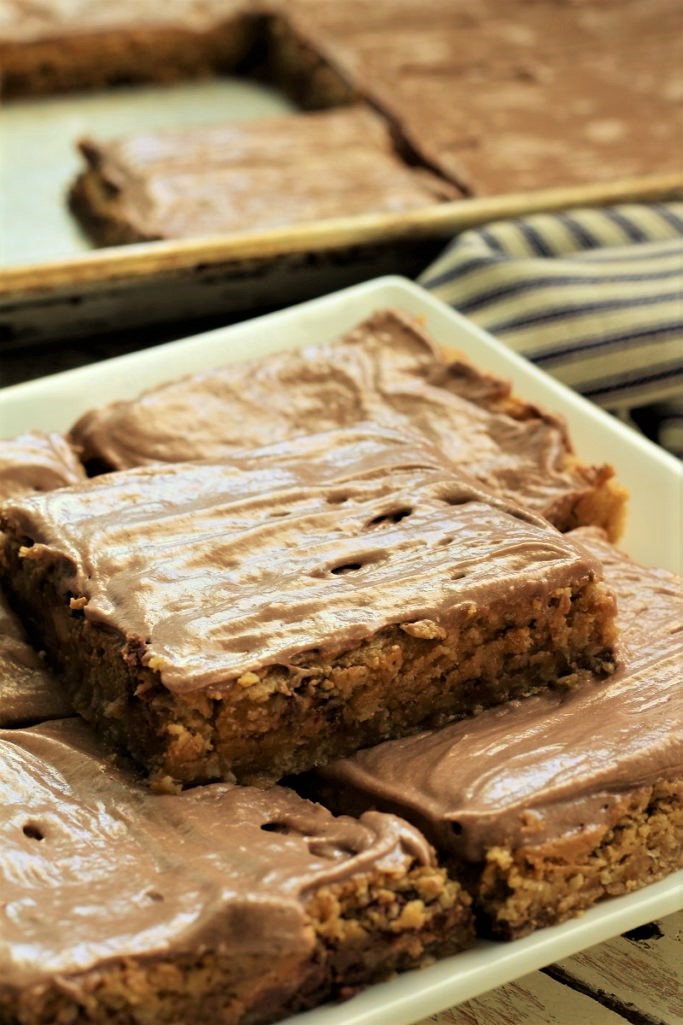 Prep Time 10 minutes

Cook Time 15 minutes

Total Time 25 minutes
Ingredients
3/4 cup butter
1 cup peanut butter
1/2 cup sugar
1 1/4 cups brown sugar
3/4 teaspoon baking soda
2 eggs
1/2 teaspoon vanilla
1 3/4 cups flour
2 cups rolled quick oats
1 cup Reese's minis
Topping:
1 cup peanut butter for the top of the bars
1 1/2 - 2 cups chocolate frosting
Instructions
In a large mixing bowl, combine butter, 1 cup peanut butter, sugars, baking soda, eggs and vanilla.
Mix very well.
Add the flour and the oats just until combined.
Stir in Reese's minis.
Place into a greased jelly roll pan or a cookie sheet with sides.
Bake at 350 degrees for 10 - 15 minutes, until the sides start to go golden brown.
Do not overbake or they won't be soft.
Topping:
Whip the one cup of peanut butter with a hand mixer.
Spread over the warn bars.
Let cool completely.
Spread with chocolate frosting of your choice.
Cut and serve.
Store the remaining bars in an airtight container.