Tootsie Pop Popcorn Balls are great for trick-or-treats.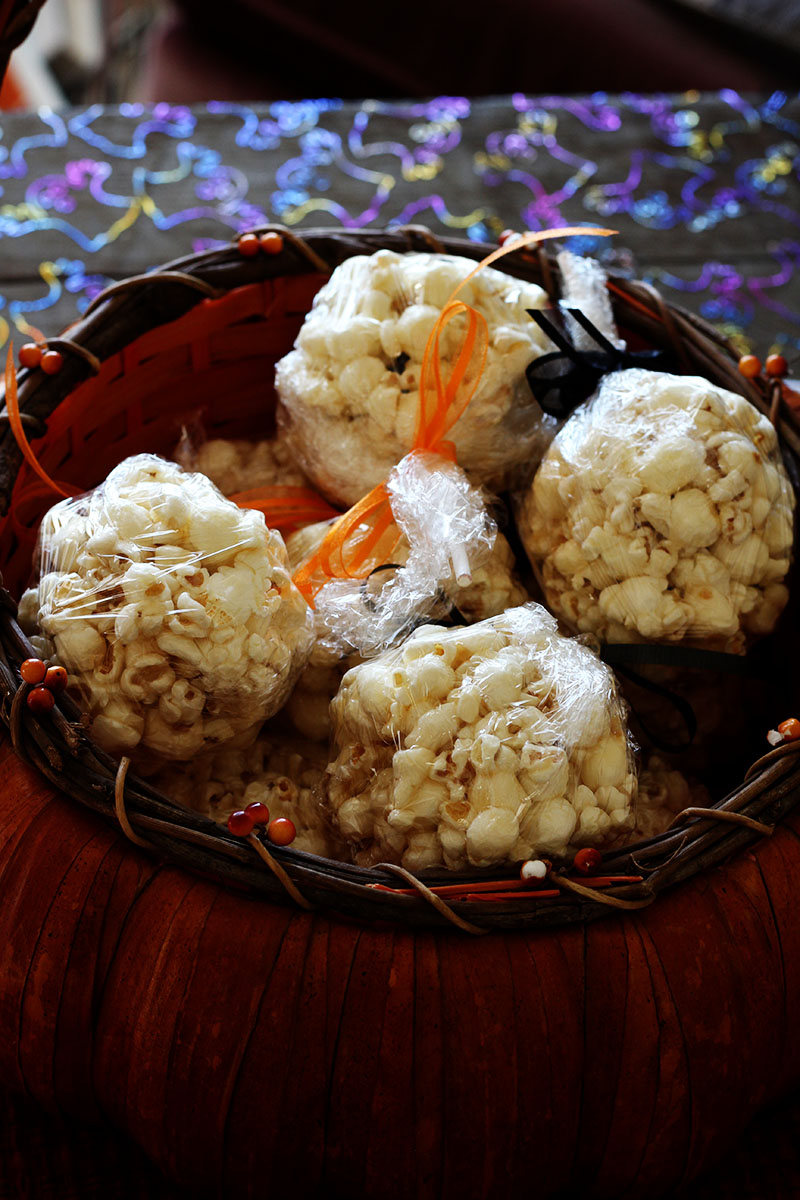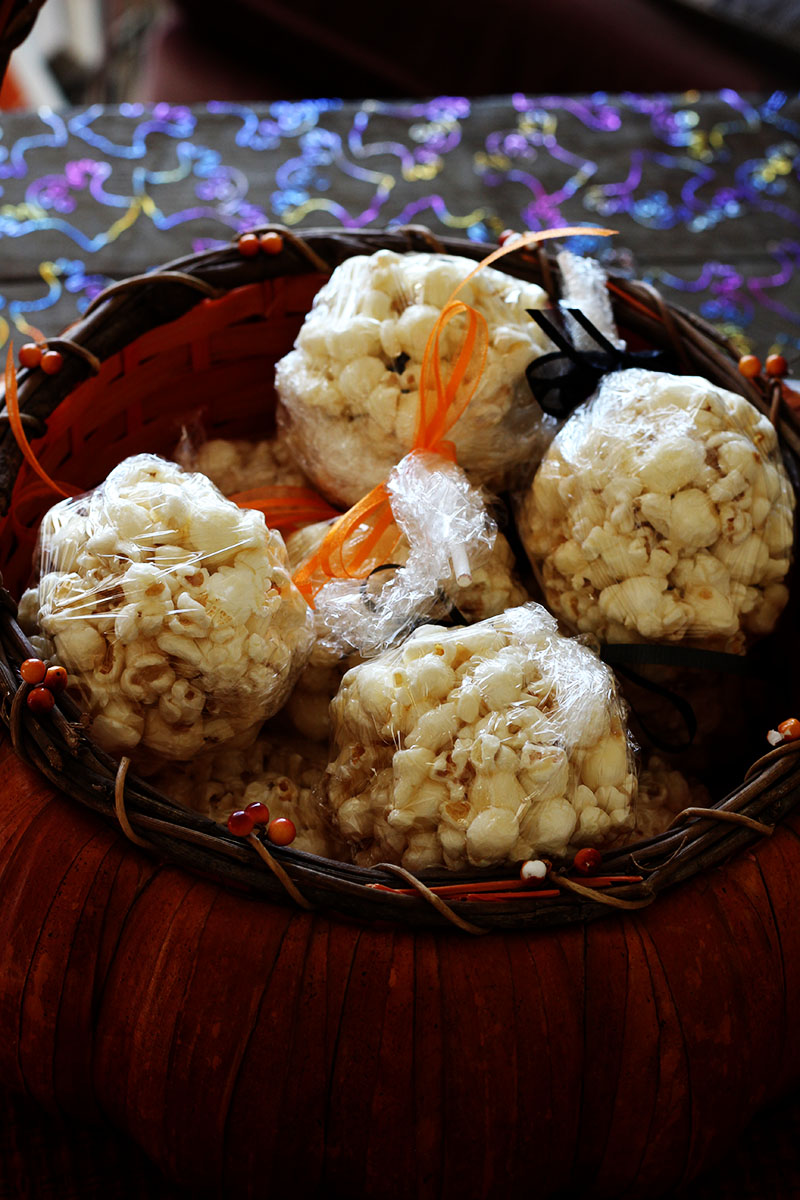 I actually don't like scary things like scary movies, frightmares, spook alleys, haunted houses, ghosts, goblins, and zombies – you get the picture. I do have some wonderful memories of Halloween though.
Growing up on a Dairy farm meant that we had to get the cows milked and the chores done before we could go trick or treating. Our nearest neighbors lived a mile away in each direction and my grandparents on my mother's side lived 4 miles away, so obviously we did not walk to go trick or treating.
My mother, or one of my older siblings drove us to go trick-or-treating. We went about 15 miles to the South and 4 miles North (to my grandparents) and even with all of that distance, we only went to about 25 houses.
There was a very special older lady that made fabulous popcorn balls for us every Halloween for a treat. We really didn't see her much except at Halloween. Her and her husband never had any children, and I think that this was a special time for her to have the trick-or-treaters come. That is one house that we never missed! This recipe brought back some treasured memories of some great Halloween times.


Yield: 10
Tootsie Pop Popcorn Balls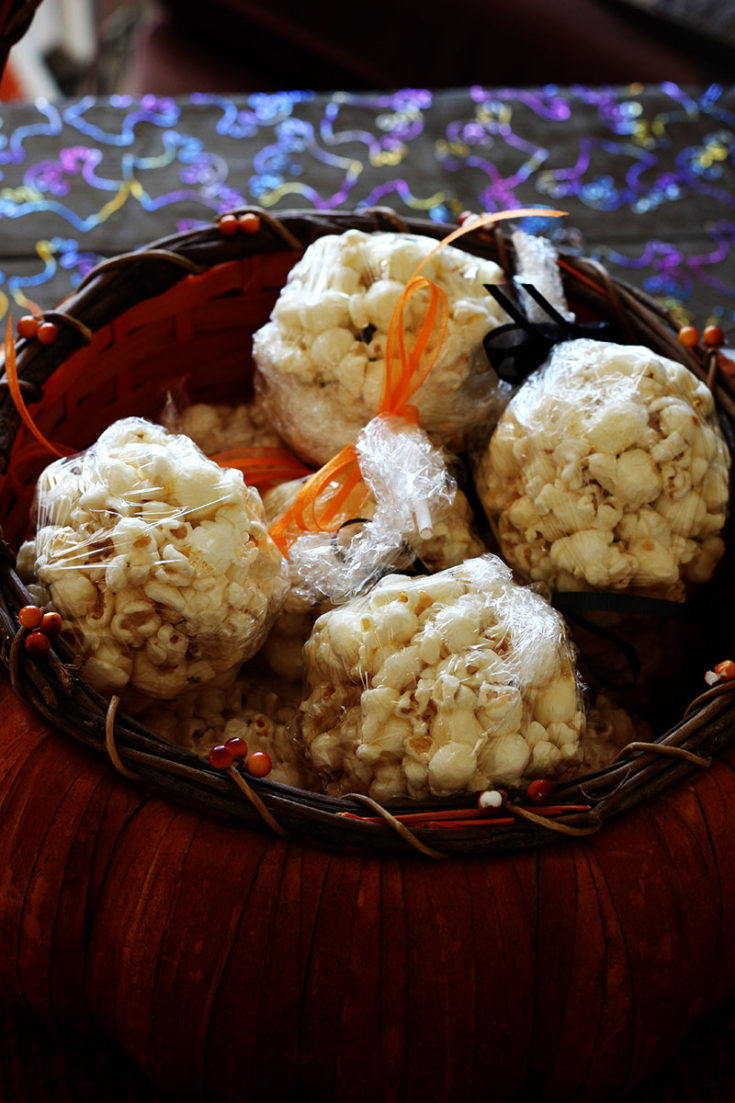 Prep Time 45 minutes

Cook Time 15 minutes

Total Time 1 hour
Ingredients
1 cup sugar
1/3 cup light corn syrup
1/3 cup water
1/4 cup butter
pinch of salt
1 tsp. vanilla
3 quarts unseasoned popcorn
10 Tootsie Roll Pops
Instructions
Mix sugar, light corn syrup, water, butter, and salt, in a large, thicker, pan.
Cook on medium heat, stirring only until the sugar is dissolved.
Continue to cook without stirring until syrup forms a brittle ball when dropped into a cup of cold water.
Add vanilla and pour slowly over the popped popcorn and mix well.
Unwrap 10 Tootsie pops.
Using vinyl food prep gloves, shape popcorn around the tootsie pop applying enough pressure to make the popcorn ball stick together.