Witch Fingers make a fun trick-or-treat, or just a fun treat for Halloween time.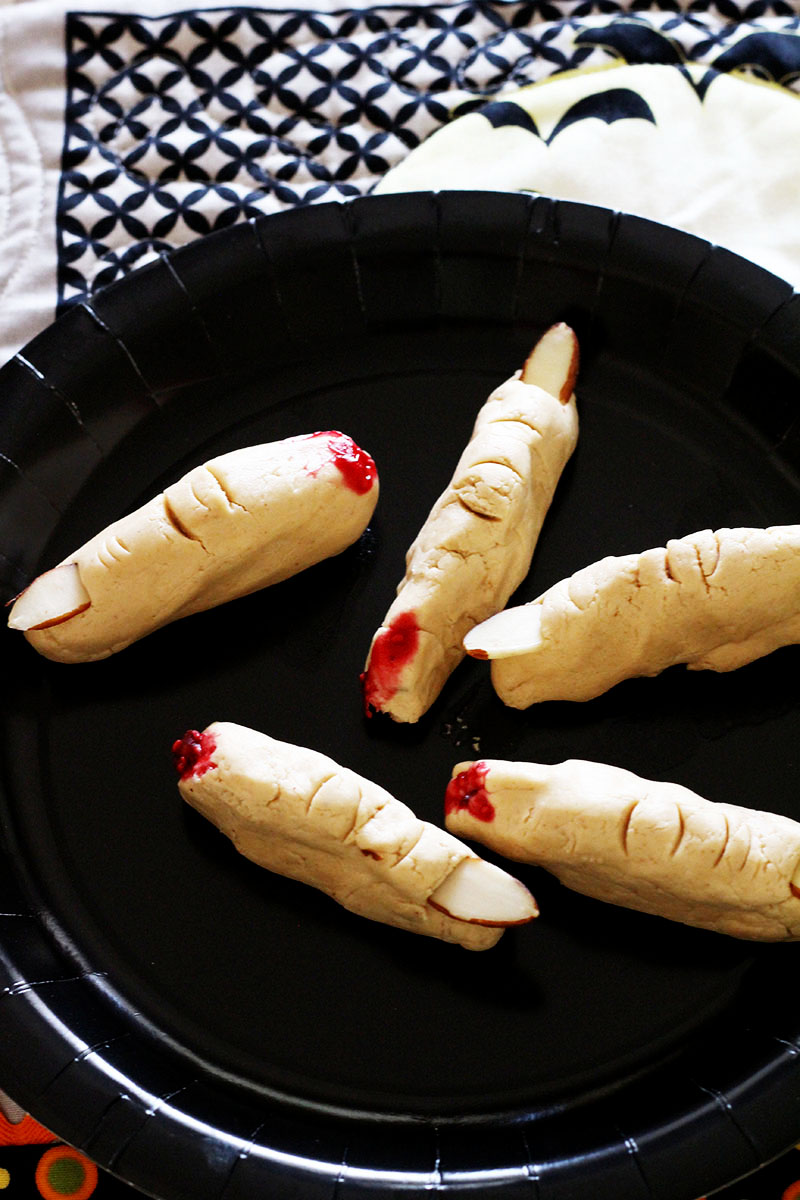 You will love making these crazy fingers for your friends and family.  It is part of our Halloween tradition.  They are very rich and a little goes a long way.  Kids and grandkids will love making these.  My children and their friends have enjoyed competing with each other when making them, to see who can make the most realistic witch finger.  They tell me that the pretzel is the witch's bone in her finger. This is about as much creepy as I like for Halloween. Have fun with these and let the kids have a great time making them. Halloween will never be the same without witch fingers. The funny thing is, I just had a little surgery on my thumb today and I guess we take things for granted. I never realized how many things I use my thumb for. Happy Haunting!

Witch Fingers
Ingredients
½ cup creamy peanut butter
½ cup butter (softened)
½ tsp. vanilla
3 cups powdered sugar
1 small bag pretzel sticks
slivered almonds
Instructions
In a medium mixing bowl, cream together, peanut butter, butter and vanilla. You can use a hand mixer.
Add powdered sugar until mixture reaches a play dough texture.
Form the dough around the pretzel sticks, making it the same size as a finger.
Using the end of a spoon, make some marks on the fingers that look like knuckles and wrinkles. (2 on top and 2 in the middle or whatever); just have fun with it.
Place a slivered almond on one end for a finger nail.
Then place some raspberry or strawberry jam on the end so that it looks like blood. (Leave this off if it grosses you out).