Home made root beer!  What could be better?  It is so fun to make!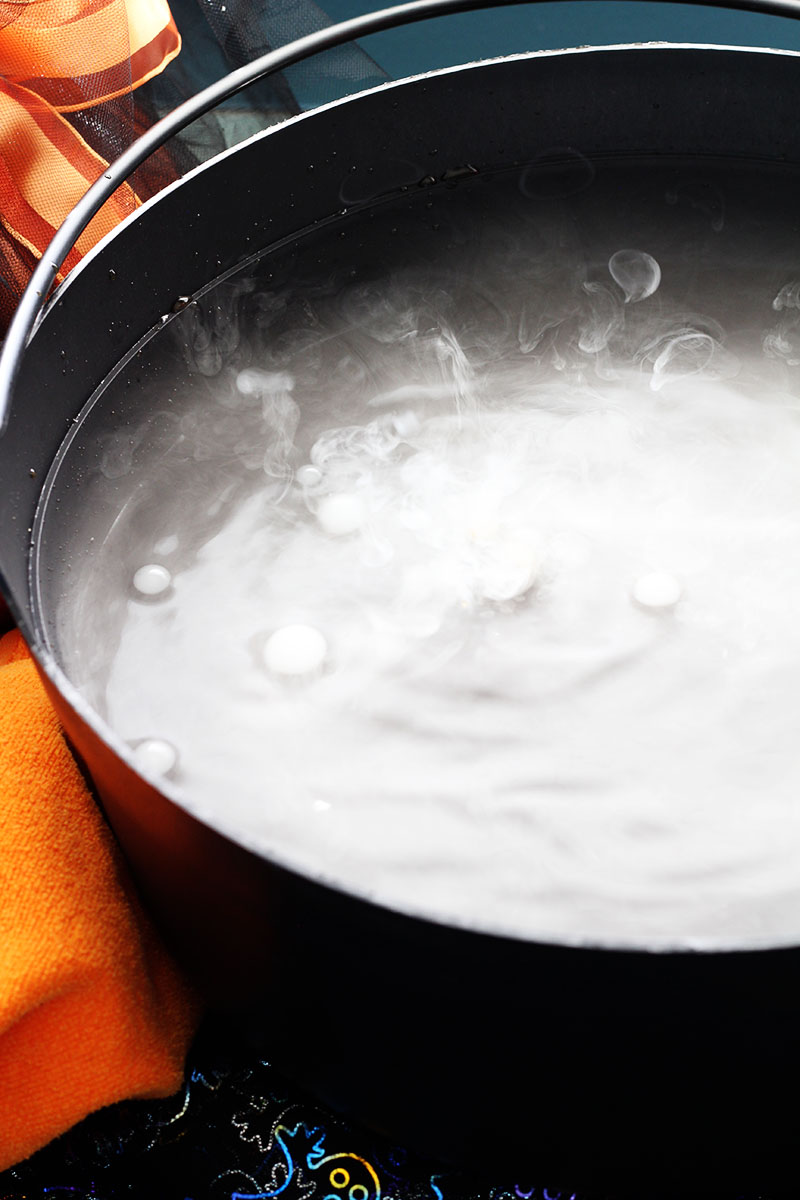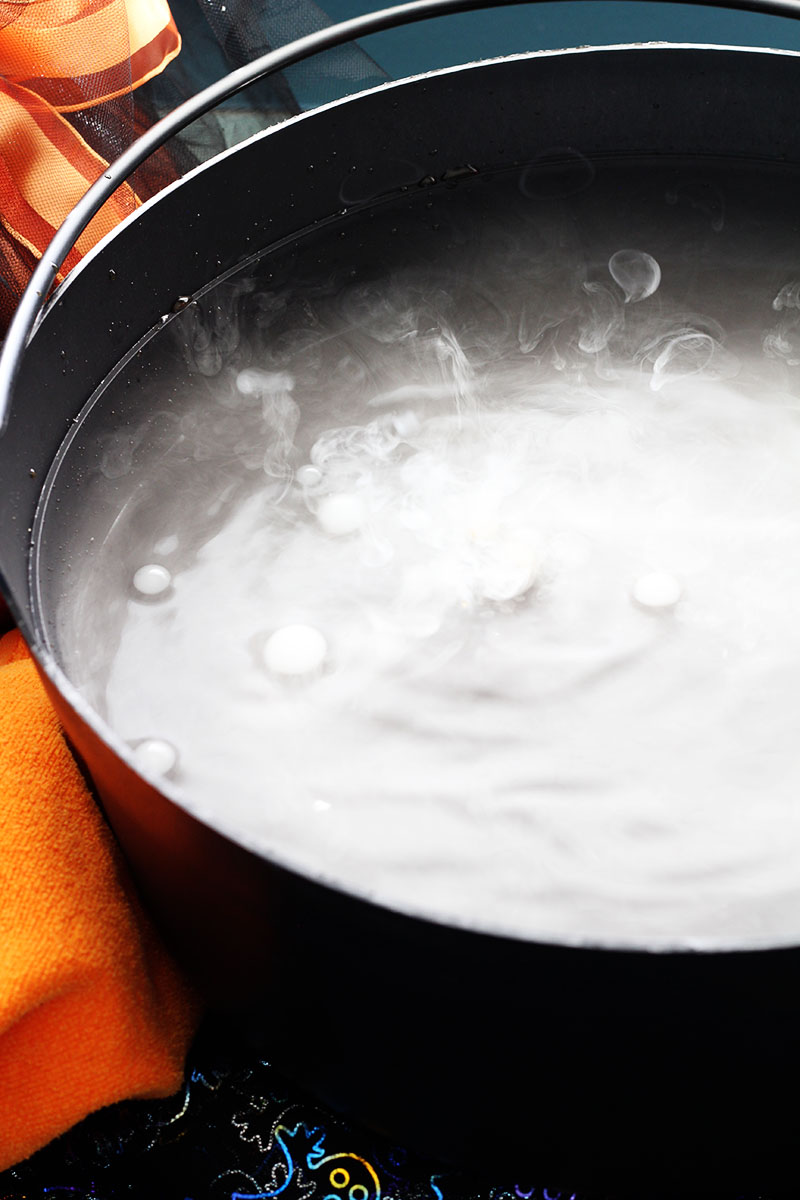 You will love watching the awesome looking steam puff out of the container when you add the dry ice. You and your guests will enjoy the delicious taste.  We even served it a few years ago to the trick-or-treaters for Halloween, and it was a huge hit!
Do you have Halloween traditions that bring back memories when you think of them? I remember when I was in elementary school that we had a Halloween carnival at the school. We had a best costume contest, a cake walk, homemade candy and popcorn balls for sale, a spook alley, a fish pond, and always a pot of brewing home made root beer with a witch serving it.
I always looked forward to the school Halloween carnival. It was so much fun. It is different now. We can't sell home made food items. I feel so lucky that I was able to experience buying home made candy, popcorn balls, and cakes. They were just sooo good.
I want to go to an old fashioned school Halloween carnival just thinking about it. I guess that the Halloween carnivals today are fun in a different way. My children have different memories than I do and my grandchildren will have even different memories. Maybe you will make home made root beer part of your Halloween tradition!


Yield: 4 gallons
Home Made Root Beer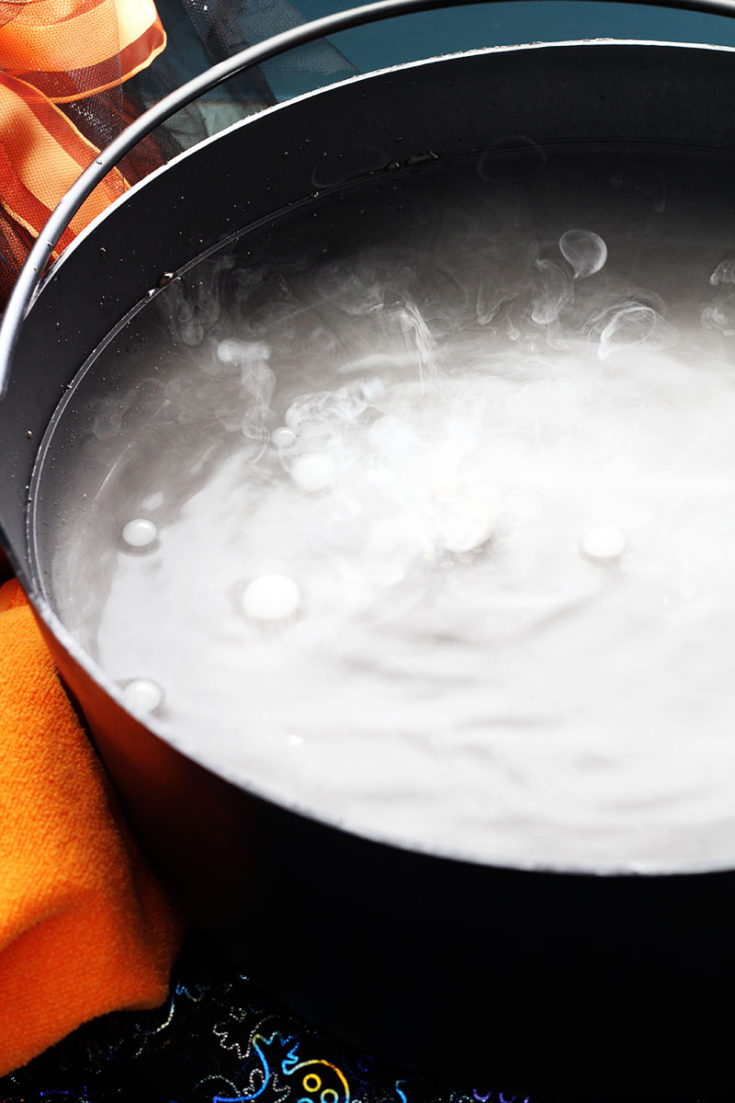 Prep Time 30 minutes

Total Time 30 minutes
Ingredients
4 gallons water
1 (2 ounce bottle) Root beer extract
4 pounds of granulated sugar (about 8 cups)
4 lbs. dry ice
Instructions
In a 5 gallon cooler, add 3 gallons of water and 1 bottle of root beer extract.
Add the sugar, and stir with a very long spoon.
WITHOUT touching the dry ice (it will burn you if you touch it) add the dry ice to the cooler.
Cover the cooler with a dish cloth, so the root beer doesn't splash all over.
Do NOT put the lid on tight or the dry ice will blow the lid off.
Let sit for about 30 minutes.
You can add 1 more gallon of water, or add crushed ice in place of some of the water.