This recipe came from one of my husband's aunts.  Aunt Hip—that is not her given name, but that is the only name we knew her by.  One day when we went to her house, we ate one of her sugar cookies and I knew that I needed her recipe.  So here it is.  It is very easy to mix up and tastes amazing.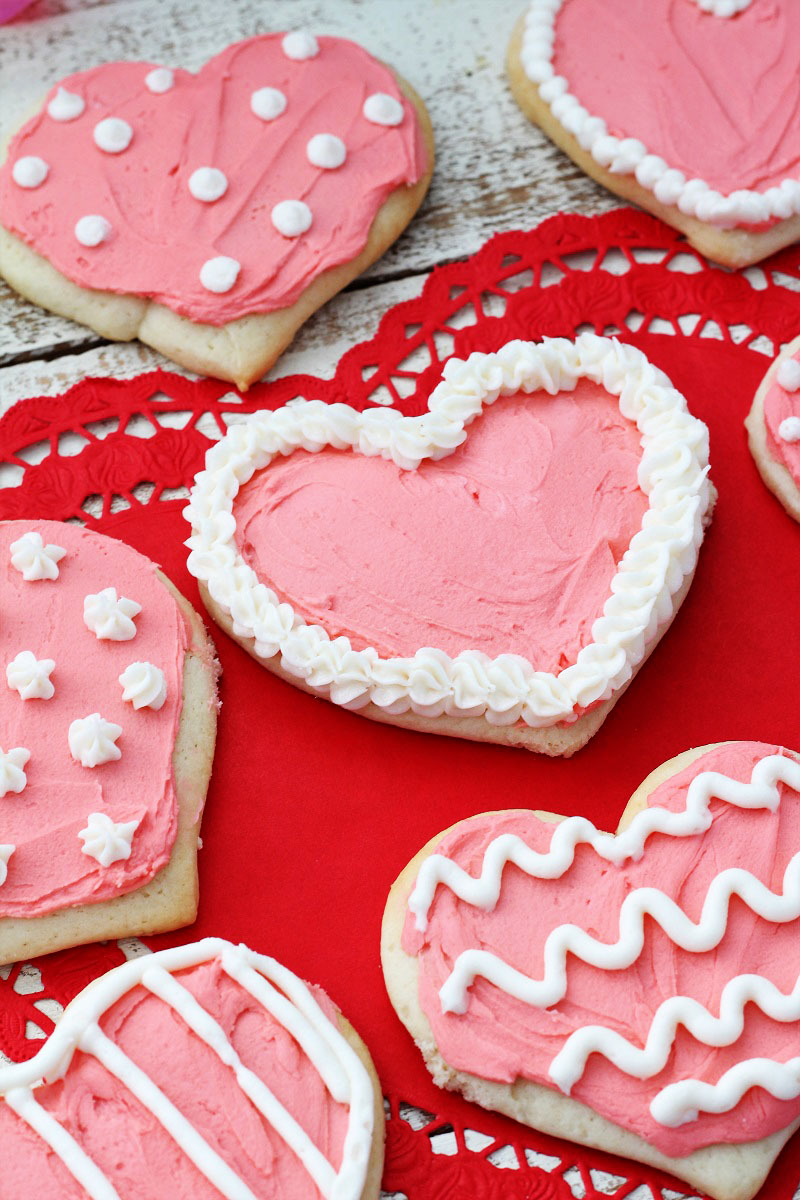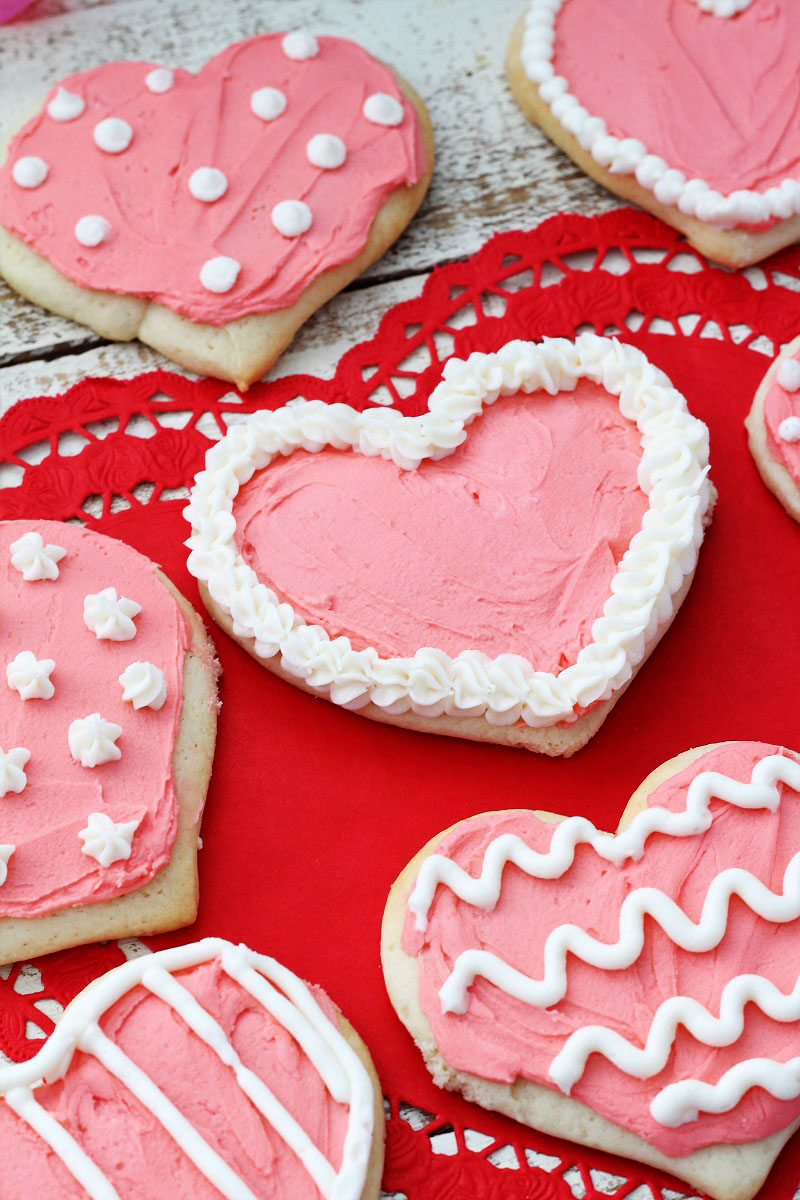 Make sure you have a little flour on the counter, as the dough is a little tacky and likes to stick.  Make sure that you don't over bake them or they won't be as soft.  Bake them just until they are just starting to turn brown.  I like to take them off of the cookie sheet about 1 minute after they come out of the oven so that they don't stick to the pan and so that they don't keep cooking.
I frosted them with a little frosting, of if you wanted to you could roll them in sugar.  As for me, I like a little cookie with my frosting. Isn't that the best part of being the cook, you can add or take away what ever YOU want!
Sugar Cookies
Prep time:
Cook time:
Total time:
Ingredients
1 cup butter
2 cups sugar
2 eggs
1 cup sour cream
1 tsp vanilla
4½ cups flour
½ tsp soda
4 tsp baking powder
½ tsp salt
Frosting:
½ cup butter
3 cups powdered sugar
1 tsp vanilla
4 tablespoons of milk (I used canned) but it doesn't matter
Instructions
In a mixing bowl, cream together butter and sugar.
Then add eggs, sour cream, and vanilla; mix well.
Make sure you have the dough hooks in your mixer and add flour, soda, baking powder and salt and mix until dough is mixed through.
Chill the dough for at least 1 hour.
Then on a floured counter top, roll dough to ¼" thick.
Cut out dough with cookie cutters of your choice.
Place on a greased cookie sheet and bake for 10 - 12 minutes.
Frosting
Mix butter with an electric mixer.
Add powdered sugar, vanilla and milk.
Mix them all together, until nice and fluffy. I usually mix about 4 - 5 minutes.
Frost and decorate however you want.