Melt in Your Mouth Sugar cookies are one of my very most favorite cookies. I love to make these Melt in your mouth sugar cookies because they are a little crunchy around the edges and soft and chewy in the middle, making them the best of both worlds.
You can roll them in sugar or even frost them if you want. I like them with a good butter cream frosting, but I like frosting on most things. Also if you are doing a plate of goodies for the neighbors, you could always make it a little more festive by rolling them in red or green sugar. If not, plain sugar is delicious as well.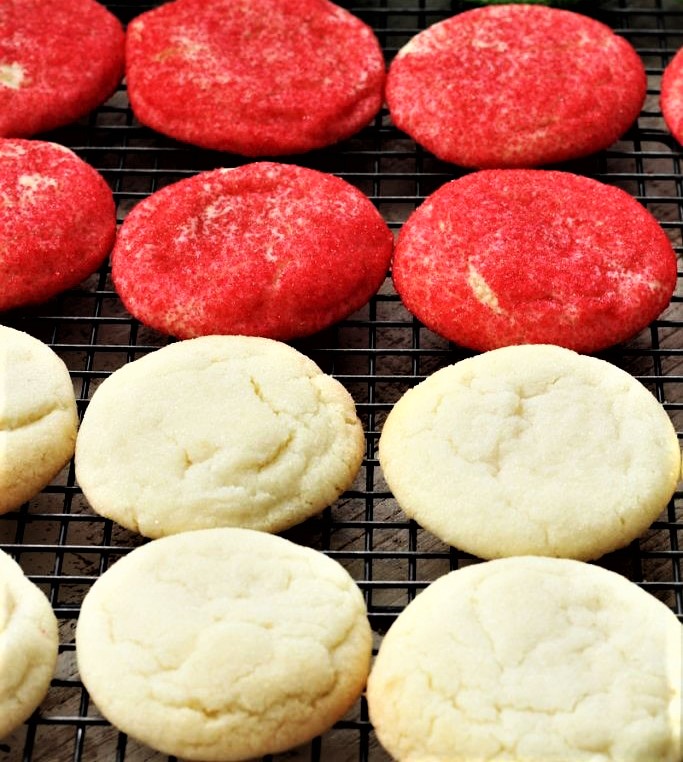 So I am really glad to say that my computer is working, yesterday my daughter found her 3 year old on my computer. She was having a good time changing the settings.
Now there is one thing about me, and that is, please do not change my computer or I am in big trouble. Lucky for me she had just made everything 400 times bigger.
I guess she must have known that I am getting a bit older and I do have a hard time seeing things. Ha ha. What in the world would we do without these little ones to keep us on our toes? I just wish that they would share some of their energy with grandma.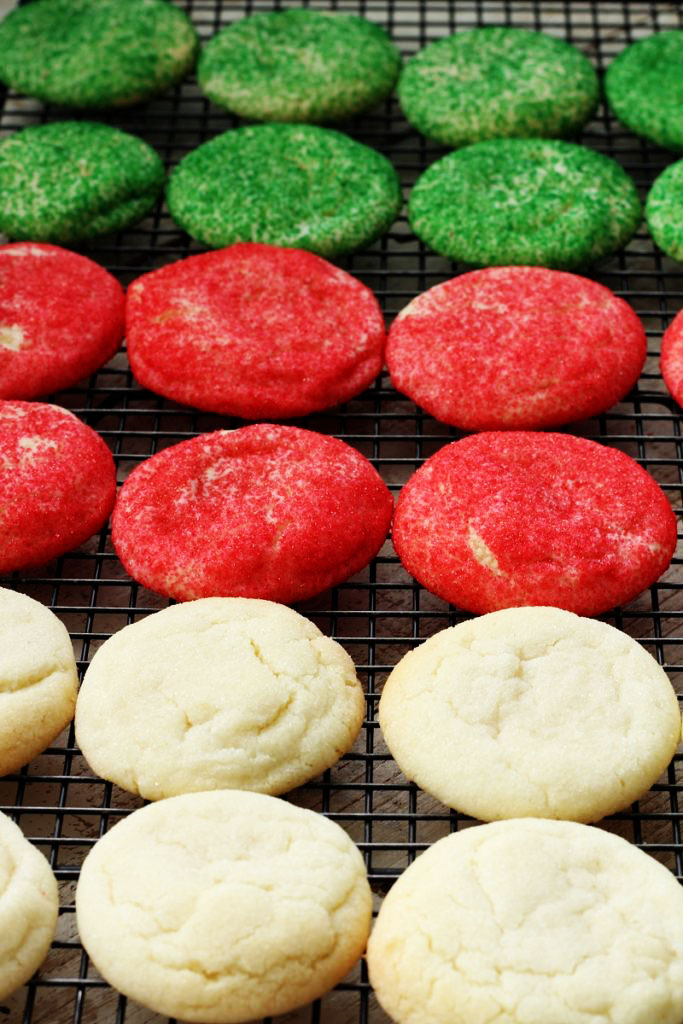 The other funny thing was that I was practicing a few songs with some kids that are doing a nativity this Saturday at my church where we will be having a breakfast. One thing I must tell you is that I can play the piano very little. So I was playing with the top hand only and I didn't have my glasses, so really I was just playing by ear! Ha ha.
One kid said to me, do you think that we should find someone else to play the piano? It was funny! I was thinking, that is for sure!!! We had a good time anyway. I look forward to watching their cute little nativity.
The kids did enjoy the melt in your mouth sugar cookies. I think that they think that I am a better cook than piano player! I love this time of year. May you all be blessed and may we remember how blessed we all are.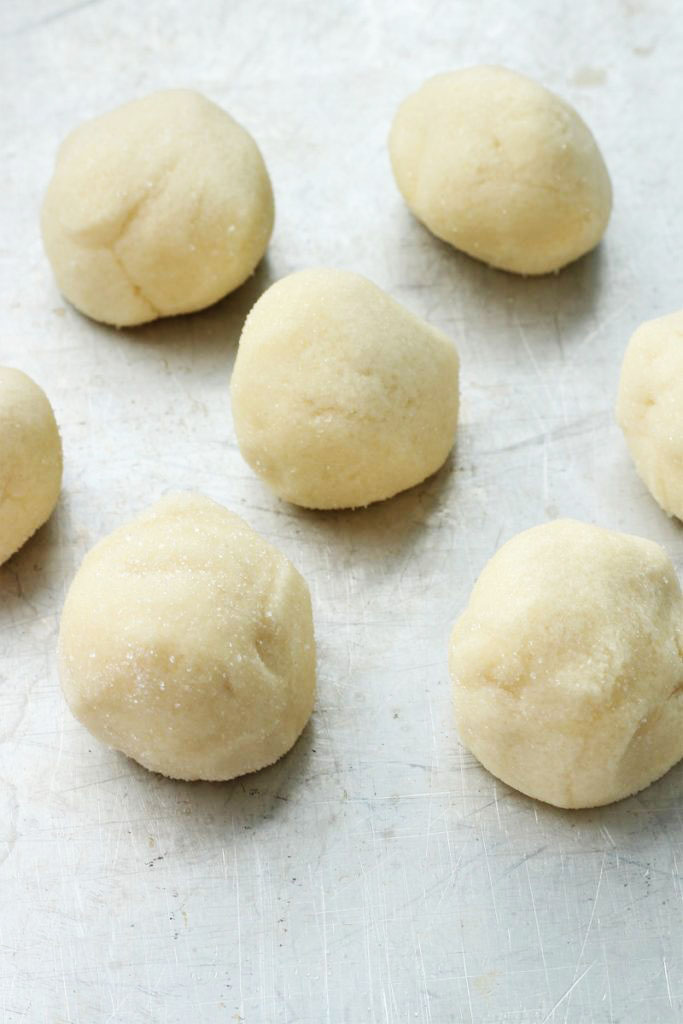 Another cool thing, the other day, I was going through some of my old recipes. There was a newspaper dated November 1980. Now for some of you that may seem like yesterday and for some of you I am sure that you are thinking that 1980 was back in the olden days.
For me, the olden days were when they didn't have indoor plumbing or running water. Boy are we all blessed or what? My kids pitch a fit when the light bulbs go out! Ha ha, or if the thermostat reads 69 degrees in the winter and 77 degrees in the summer.
Any way, this recipe that I have been making for years won a grand prize in a cookie contest. Also, my great Aunt had a recipe in the newspaper that she had gotten a 3rd prize on. I can't wait to try them. She has passed away now, but I love recipes and stories from my ancestors.
Whatever it is, we are very blessed and we know that we could go to the neighbors if we had a problem, or if we needed something, there would be a lot of people at our door asking if they could help. I am so glad to live in such wonderful neighborhood around such amazing people.
That is one reason I love blogging. I hope that in some small way, I am helping some people out there. Simplifying their lives by posting recipes that taste good and that work great for my family, and I hope they work great for your families too.
Tips and tricks for Melt in Your Mouth Sugar Cookies:
1- In place of the vegetable oil, try coconut.
2- You can make this dough a few days ahead of time.
3- When I am taking these cookies somewhere extra special, I add some frosting the color that suits the event.
Yield: 48 cookies
Melt in your Mouth Sugar Cookies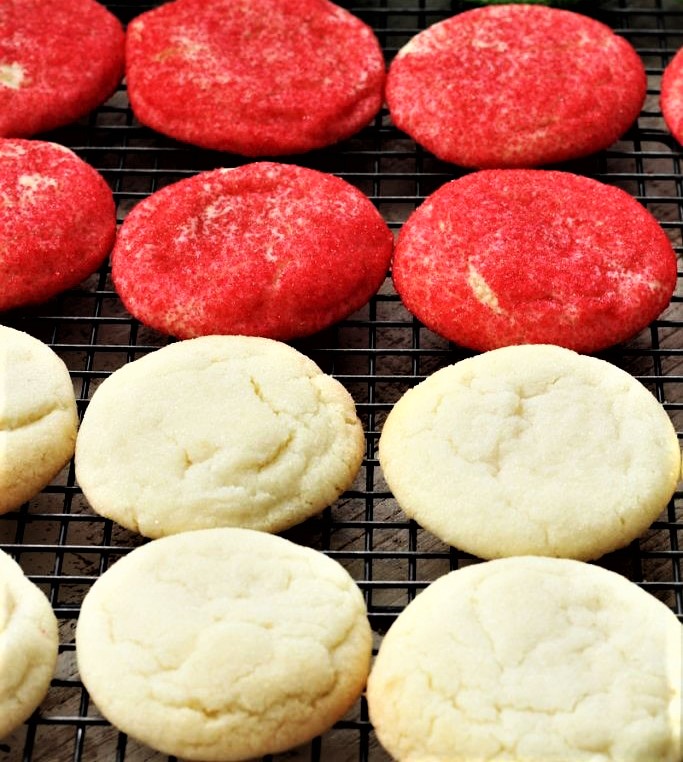 Prep Time 10 minutes

Cook Time 10 minutes

Additional Time 3 hours

Total Time 3 hours 20 minutes
Ingredients
1 cup granulated sugar
1 cup powdered sugar
1 cup butter
2 eggs
1 cup vegetable oil
1 teaspoon cream of tartar
4 cups all purpose flour
1/2 teaspoon salt
1 teaspoon baking soda
1 teaspoon vanilla
Instructions
In a large mixing bowl, combine both sugars, butter, and oil. mix until nice and fluffy.
Then add the eggs, cream of tartar, flour, salt, baking soda, and the vanilla. Mix everything together well.
Chill for about 3 hours. (Can make and chill overnight).
Roll the dough into 1 - 2" balls, roll the dough balls in sugar and place a couple of inches apart onto a baking sheet.
Bake at 375 degrees for 10 - 12 minutes.
Nutrition Information
Yield
48
Serving Size
2

Amount Per Serving

Calories 140 Total Fat 9g Saturated Fat 3g Trans Fat 0g Unsaturated Fat 5g Cholesterol 18mg Sodium 82mg Carbohydrates 14g Fiber 0g Sugar 6g Protein 1g

This data was provided and calculated by Nutritionix