Home Made Oreos never stay around our home. They are one of the favorites of everybody around here. Home Made Oreos are the softest and chewiest cookie ever, (if you don"t over bake them).
I promise you that if you make these cookies there will be a lot of people that will love to eat them. They are always the first dessert to go whenever I take them anywhere! You thought that America's favorite dessert was apple pie; I am pretty sure that the new favorite is "home made Oreos".
So now go and get out your mixer and let everyone know how much you love them. Also, they work up really fast, and so your friends will think that you have been spending a lot of hours in the kitchen just to make them home made Oreos. My daughter doesn't love to bake and she is amazing at making these cookies.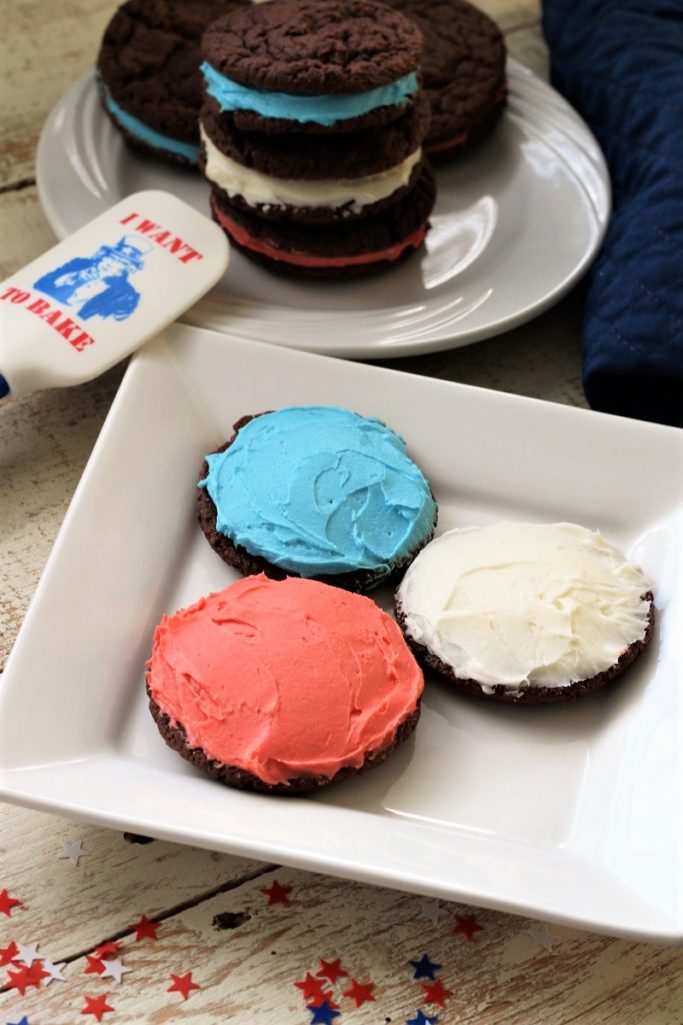 You might think that it looks like this batch makes a lot, however you need to remember that you need two cookies for making one Oreo. Also if you happen to have leftovers, they will freeze very well. I don't get to freeze them very often because we have too many people around here that love to eat them.
My cute little granddaughter was ready for her cookie and she didn't want to wait for grandma to take a picture. LOL.  Kids are the best and they let you know what is good and what isn't. Oreos are just good!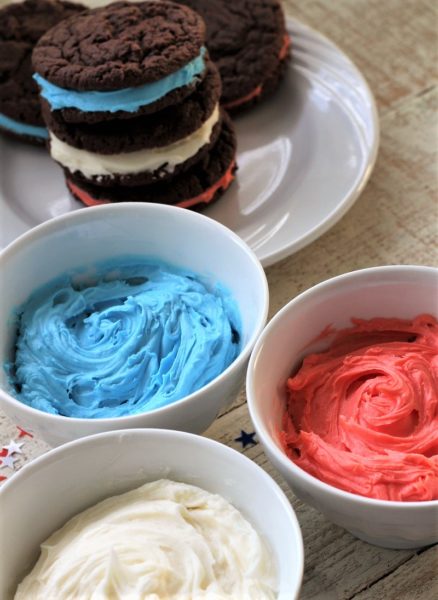 I am so excited for the Fourth of July! It is such a great time to reflect on the freedoms that we enjoy. I remember 9/11.  I was doing a preschool lesson in my home that day. I was trading off with other mothers at the time and this was my day.
I just couldn't take my eyes off of the TV. I finally just said to myself," turn the TV off and teach these cute little kids". And I did! But for the next few years every time I saw the flags out I would just cry; it reminded me of how lucky I am to be free.
I am so proud of all those who have fought for our country and other countries to keep us free. I am proud of those who fight against evil. We are so blessed and I am most grateful. It is a great time of year to celebrate all of our freedoms.
Enjoy every minute with good friends, good food and family. Happy Fourth and thank you all for stopping by and enjoying our blog. God Bless!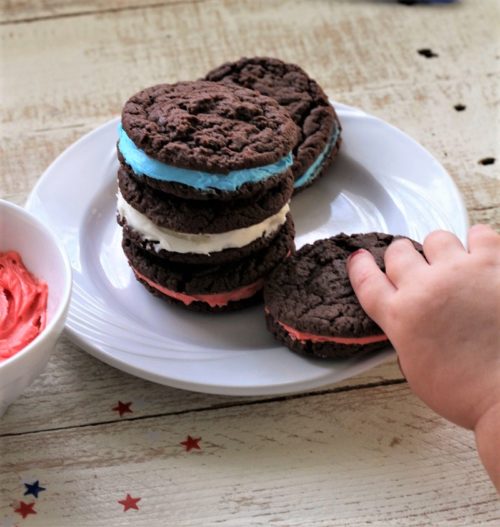 Yield: 16 people
Home Made Oreos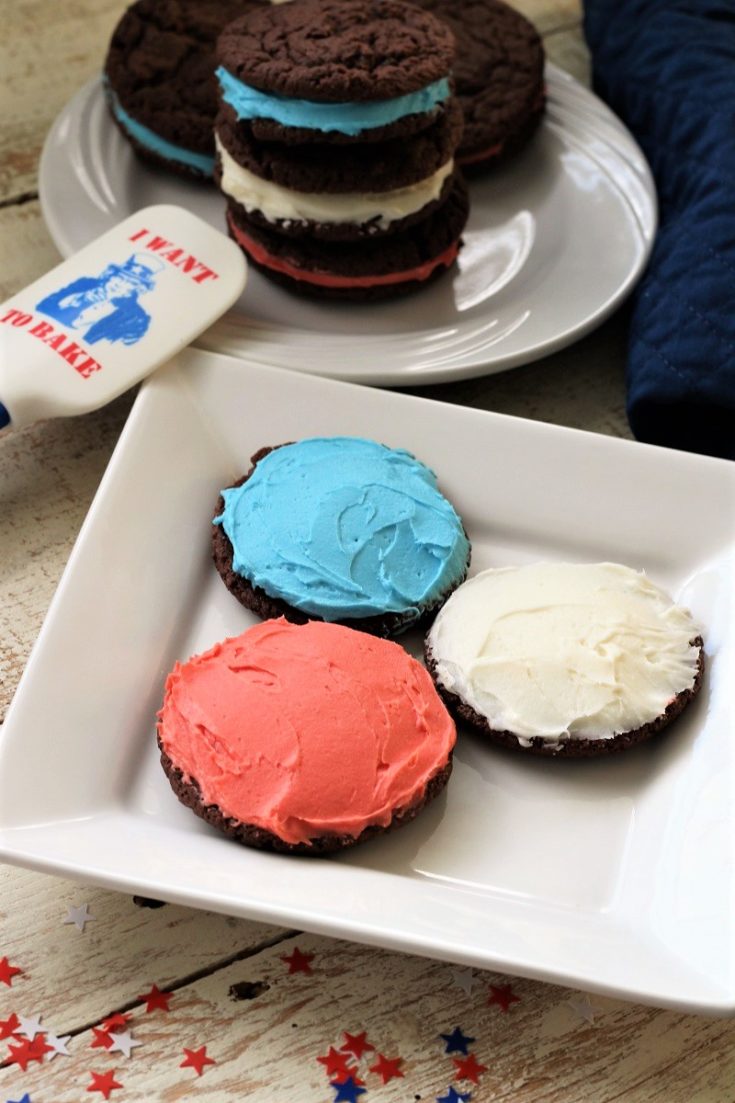 Prep Time 15 minutes

Cook Time 10 minutes

Total Time 25 minutes
Ingredients
2 Devils food cake mixes
4 eggs
1 1/2 cups shortening (butter or Crisco) (When you use butter, cookies go flatter, Crisco makes them thicker and fluffier).
Filling:
8 ounces of cream cheese, softened
2 teaspoons vanilla
4 Tablespoons butter
3 1/2 cups powdered sugar
Instructions
Preheat oven to 350 degrees.
In a large mixing bowl, place the cake mixes, then add the eggs and shortening, and cream them together.
Make into 1" balls.
Bake on an ungreased cookie sheet for 8-10 minutes, the tops will start to crack and the middle will no longer look doughy. Do not over bake or cookies will be crunchy!
Filling:
In a medium mixing bowl, place cream cheese, vanilla, butter and powdered sugar together and mix well. If it is a little thick, add no more than 1 Tablespoon of milk; otherwise the filling becomes too thin.
Store in an air tight container.