Happy birthday to my beautiful daughter.  I asked my daughter if she wanted chocolate cake or carrot cake, since her birthday was on Easter.  Before I even got the question out of my mouth, she said "chocolate". And so here is fudge ribbon cake, which is our family favorite recipe.
Warning, it is very rich.  But if you just take a small piece, it is perfect.  I am sure it will soon become one of your family's favorites as well.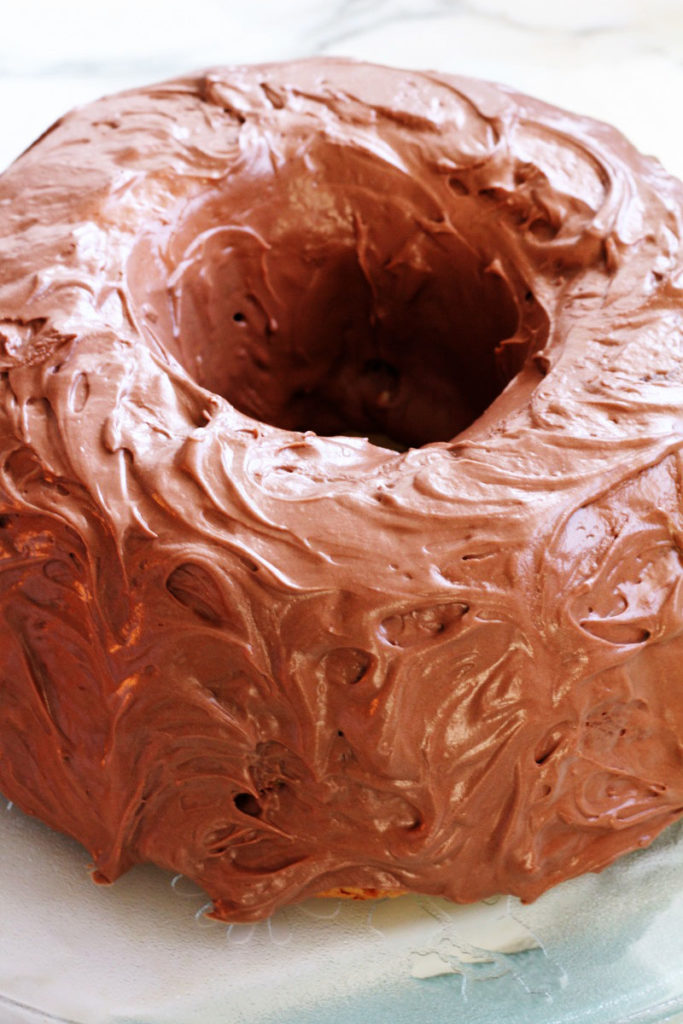 I hope that you all had a wonderful Easter and that you got a chance to spend time with friends and family.  I just wish we had the week to spend with friends and family instead of the weekend. Weekends just go too fast.
We did have a small Easter Egg hunt with a few of my kids. We hid some plastic eggs with candy in them and then we hid a few of the plastic eggs with a little money in them, because believe it or not, kids grow up and the candy is no longer their favorite. They seem to like green stuff these days.
It was a perfect day, the temperature was 69 degrees and that was perfect. I hope that you all had a wonderful Easter weekend. And I hope that you will try making this amazing fudge ribbon cake for one of your family members or friends. I'm pretty sure that you will be on their favorite list!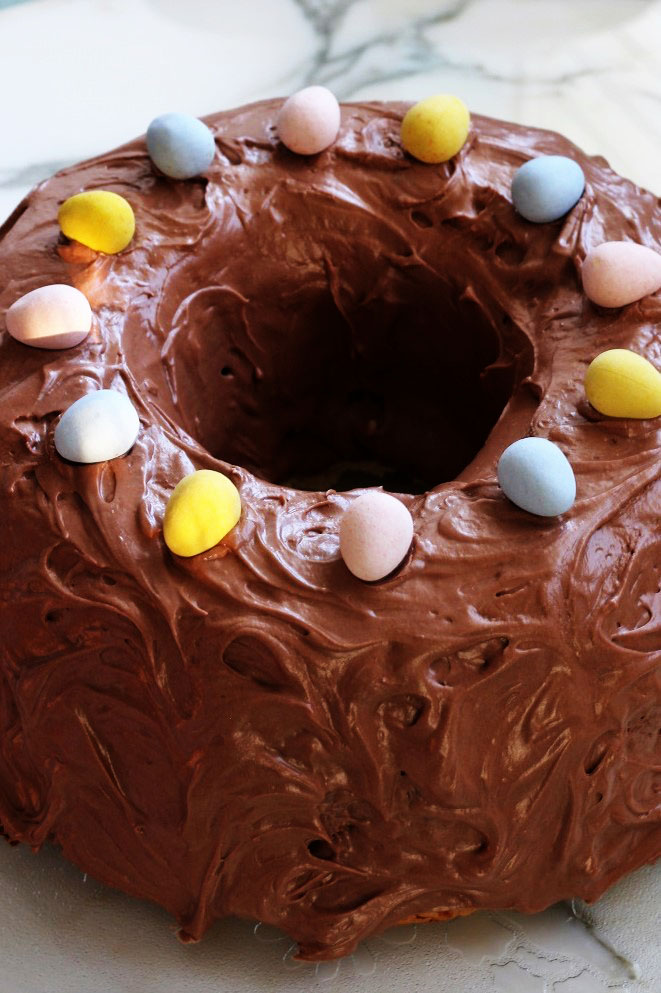 Yield: 20 people
Fudge Ribbon Cake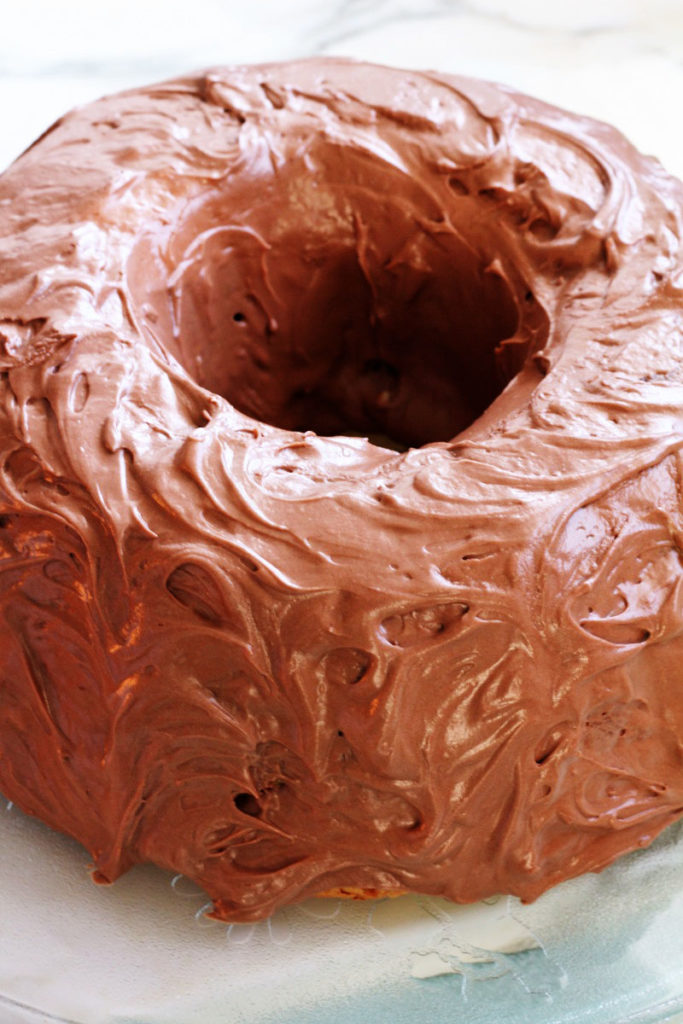 Prep Time 15 minutes

Cook Time 55 minutes

Total Time 1 hour 10 minutes
Ingredients
1 (15 ounce ) package any chocolate cake mix
1 (8 ounce) package cream cheese, softened
2 Tbsp margarine or butter, softened
1 Tbsp cornstarch
1 (14 ounce) can sweetened condensed milk (Not evaporated milk)
1 egg
1 tsp vanilla extract
Frosting
1/2 cup butter, softened
3 cups confectioners sugar
2 Tbsp cocoa powder
2 Tbsp milk
1 tsp vanilla
I Decorated with Cadbury eggs
Instructions
Preheat oven to 350 degrees.
Prepare cake mix according to package directions.
Pour batter into well greased and floured 10-inch bundt pan.
In a medium sized mixing bowl, cream together cream cheese, butter and cornstarch until it turns fluffy.
Slowly add sweetened condensed milk, then add egg and vanilla and mix until smooth.
Place cake batter in the bundt pan.
Then on top of the cake mix, pour the cream cheese mixture evenly.
Bake for 50-55 minutes or until cake tester or wooden pick inserted in the center of the cake comes out clean.
Cool for 10 minutes and then remove from pan.
You can just sprinkle with powdered sugar or frost with frosting.
Frosting:
In a mixing bowl, mix butter, powdered sugar, cocoa, milk and vanilla. (Add enough milk that is the right consistency for you).
Frost and decorate to your liking.