Too Much Chocolate Cake is a chocolate cake that has chocolate chips in the chocolate cake, chocolate frosting, and then there is the grated white chocolate on top! And you get this beautiful cake.
I did adapt the cake just a little bit because I thought that some cinnamon would be wonderful in it. And since fall is getting closer, that is what I did. Then I added the Hershey's frosting just because it tastes just like fudge.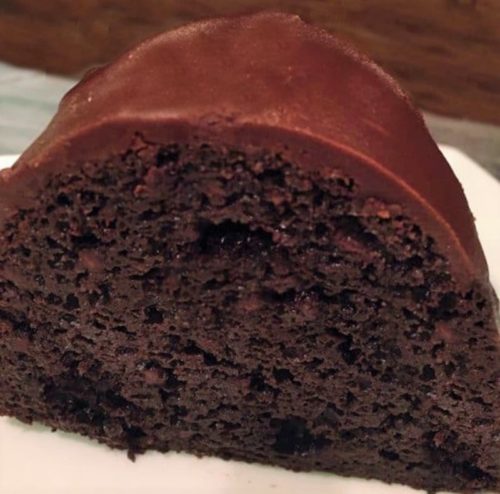 Too much chocolate cake is the cake I went to when my work was having a baked good sale. We had a co-worker that her husband passed away and so work was kind and did a fund raiser to help raise a little extra money for the family.
This was the most popular cake on the web and so I decided to try it! It did turn out wonderful and very moist. Also, I do not know if you are like me, but there isn't such a thing as too much chocolate.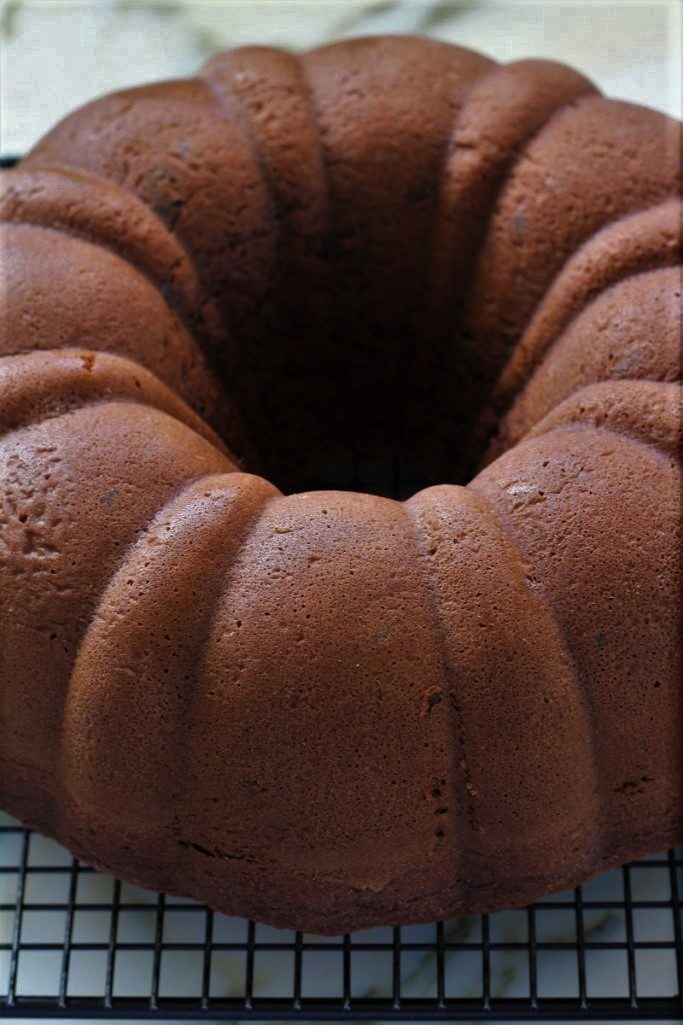 I hope that you enjoy this cake as much as I do, and that if you ever need a cake to help someone out that you go ahead and give this Too Much Chocolate Cake a try. I know that you will be glad that you did.
Tips and Tricks for Too Much Chocolate Cake:
Use any kind of Chocolate Cake Mix depending on how dark you want your cake
Add Cinnamon for just a touch of Cinnamon flavor
Garnish with whatever you choose, or just serve without a garnishment
Links to some of our other Favorite Cakes:
Yield: 16 people
Too Much Chocolate Cake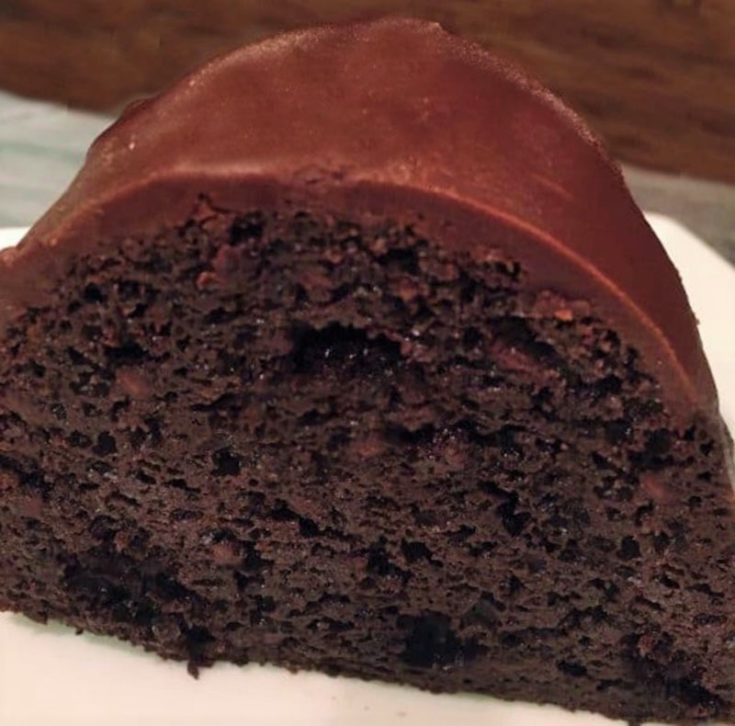 Too much chocolate cake. I do not think there is such a thing as too much chocolate. This cake was the most viewed cake and is moist and wonderful.

Prep Time 15 minutes

Cook Time 50 minutes

Total Time 1 hour 5 minutes
Ingredients
1 package chocolate cake mix (any kind will work)
1 (5.9 ounce) package instant chocolate pudding mix
1 cup sour cream
1 cup oil (vegetable or coconut) or 1/2 cup oil and 1/2 cup apple sauce
4 eggs
1/2 cup warm water
2 cups chocolate chips
1 teaspoon cinnamon (optional)
Frosting:
1/2 cup butter
2/3 cup cocoa
1/4 - 1/3 cup milk
1/2 teaspoon almond extract
3 cups powdered sugar
Instructions
In a large mixing bowl, add the cake mix, pudding mix, 1 cup sour cream, i cup oil, 4 eggs, 1/2 cup warm water and 1 teaspoon cinnamon.
Mix them with a mixer for at least 2 minutes.
Fold in the 2 cups chocolate chips.
Grease and flour a 12 cup bunt pan.
Pour the cake batter into the pan.
Bake in a preheated oven @ 350 degrees, for 50-55 minutes.
Test the cake with a cake tester or a wooden pick, when it comes out clean from the center, remove the cake from the oven.
Place on a wire wrack.
Allow the cake to cool.
Frosting:
In a medium sauce pan, place the 1/2 cup butter, and let it melt.
Remove from the stove, add the 3 cups powdered sugar, 2/3 cup cocoa, 1/2 teaspoon almond extract, and 1/4 - 1/3 cup milk.
Mix the mixture by hand or with an electric mixer.
I use enough milk to make the frosting so that it will slightly run down the cake.
Garnish with white chocolate or anything of your choice.
*Recipe is slightly adapted from Allrecipes.com
Nutrition Information
Yield
16
Serving Size
1

Amount Per Serving

Calories 562 Total Fat 33g Saturated Fat 11g Trans Fat 0g Unsaturated Fat 20g Cholesterol 71mg Sodium 345mg Carbohydrates 66g Net Carbohydrates 0g Fiber 3g Sugar 47g Sugar Alcohols 0g Protein 5g

This data was provided and calculated by Nutritionix