Fluffy Cornbread is so moist and fluffy. If you are looking for a delicious cornbread recipe, look no further. One of my kids was asking about cornbread the other day and I went to tell them just look on the blog and it wasn't here! What? I couldn't believe it.
We make this recipe about every other week. We love to make it as a side dish a lot of the time. We also love it with lasagna or spaghetti. It works up so fast you can have it made and baked in 45 minutes. Once in awhile, I don't even add honey or butter, it is sweet enough that I just warm it up and eat it.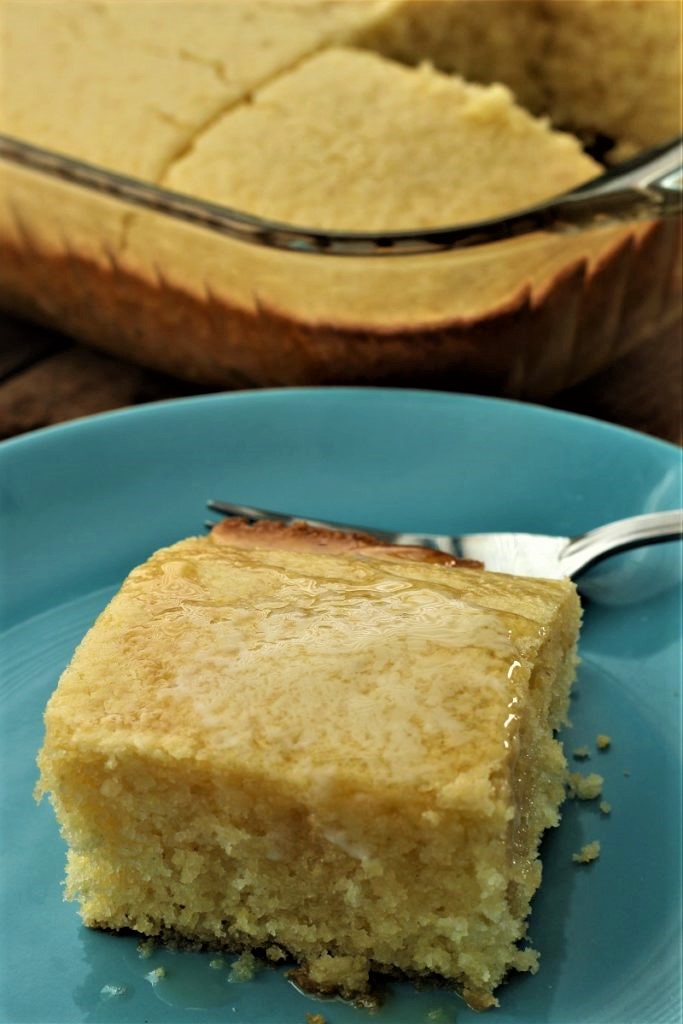 I add all the dry ingredients into a bowl, then I make a well in the middle, after that, I add the melted butter, milk and the eggs that have been beaten. I take my whisk and mix it just until everything is mixed. Then I put it into a 9″ x 9″ baking pan that has been greased, and bake it for 30 minutes. And you are good to go and enjoy yourself some cornbread.
My very favorite time to eat it is just when it comes out of the oven. I love to put some butter on it, then I add some honey and it makes it taste so amazing. One other thing that I will tell you is that I always 1 1/2 times the recipe and that is why my cornbread is in a 9″ x 13″ pan. Yum!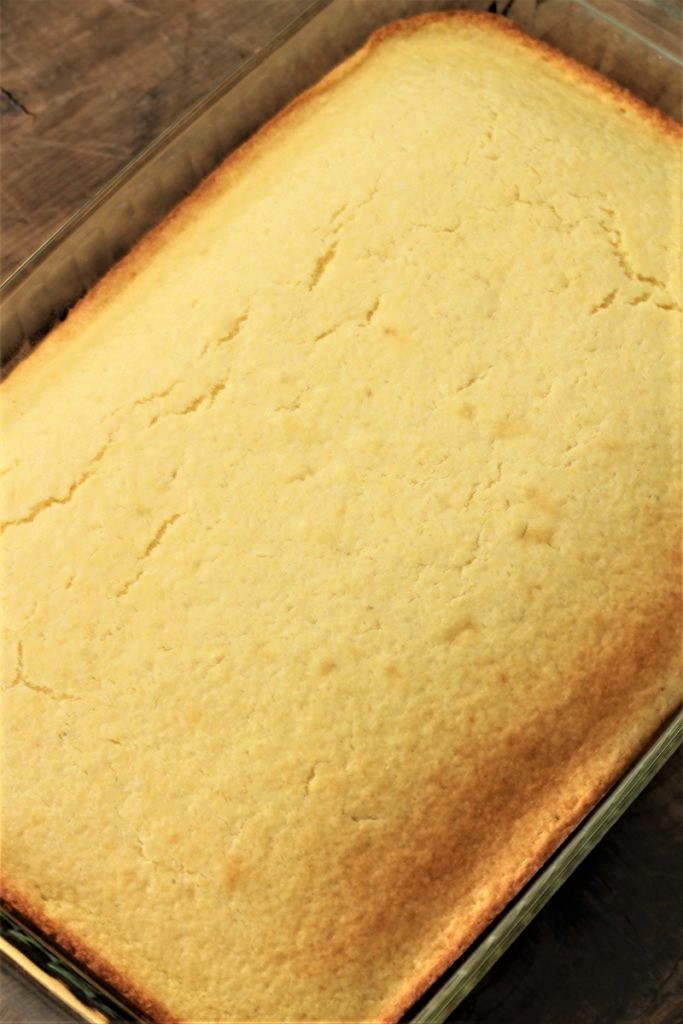 One other thing that we love to do is if there is some left over, we take our homemade maple syrup, and we warm the corn bread in the micro wave. We also warm our syrup up and then we pour some syrup onto the cornbread and that also tastes amazing.
What do you all love to put on your cornbread? We are always looking for some new ideas. However, I do not think that if someone tells me to put milk on it that I will try that one, I am honestly just going to pass. I don't do soggy.
I remember my mom baking bread when I was young and my mom would put a piece of bread in a bowl, and then add milk. My dad and mom had that a lot when they were younger. I am spoiled, and I don't care for it. If you do, good job. Enjoy!! I think I will stick to honey and butter.


Yield: 6-9 people
Fluffy Cornbread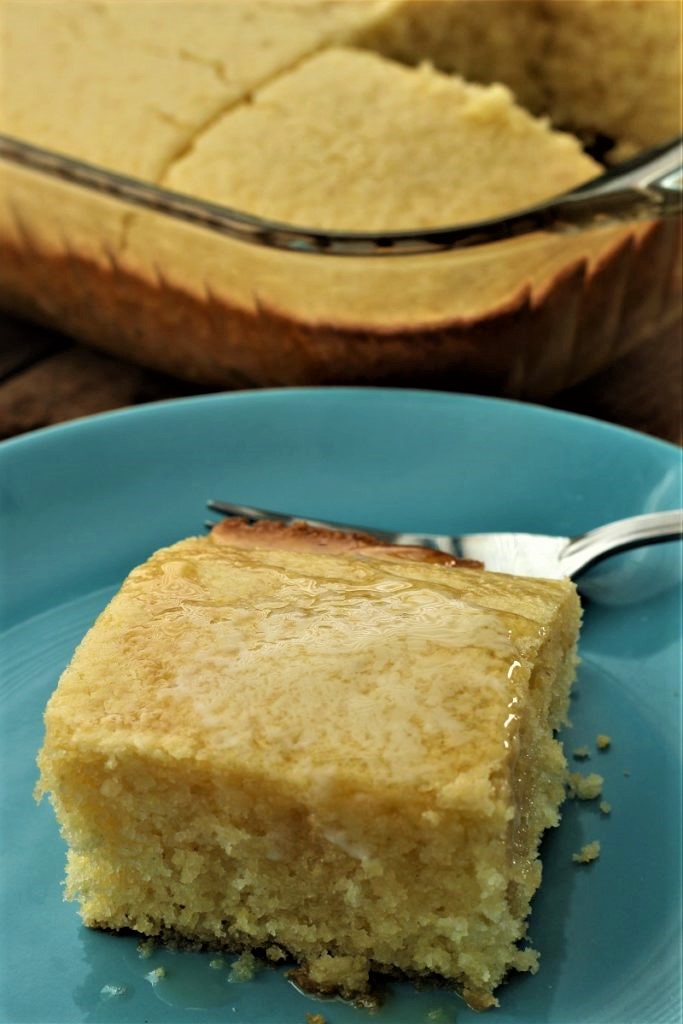 Prep Time 10 minutes

Cook Time 30 minutes

Total Time 40 minutes
Ingredients
2 cups Bisquick
1/2 cup cornmeal
1/2 cup butter (melted)
1/2 teaspoon baking powder
2 eggs, beaten
1 cup milk
1/2 cups sugar
Instructions
Heat the oven to 350 degrees.
Mix the Bisquick, cornmeal, baking powder and sugar. Make a well in the middle of the dry ingredients, then add the melted butter, beaten eggs, milk and whisk just until mixed.
Place the batter in a 9 x 9" greased baking dish. Bake for 30 minutes or until a pick comes out clean. Serve with honey and or butter.
Store with a cover to prevent it drying out!