Strawberry bread is the perfect sweet bread for those last minute, I need something delicious in two hours. You will never go wrong with this bread. It turns out soft and fluffy every time. The one thing that I recommend is that you grease and flour the pans, as my bread wants to stick most of the time.
Strawberry bread is really tasty. This is a fun little recipe if you are just having people over for a little get together. This amazing bread goes with almost anything. You could use it for a baby shower or a birthday party. I think it is also perfect for Easter in a few days. If you don't want something that is too sweet, but you need something for a dessert, look no further.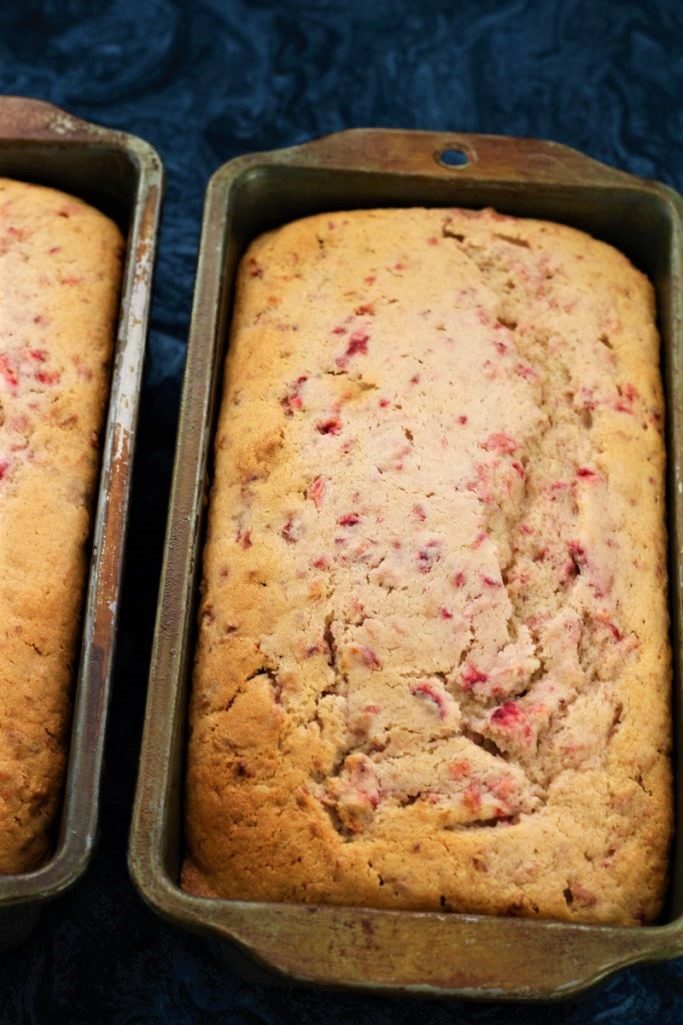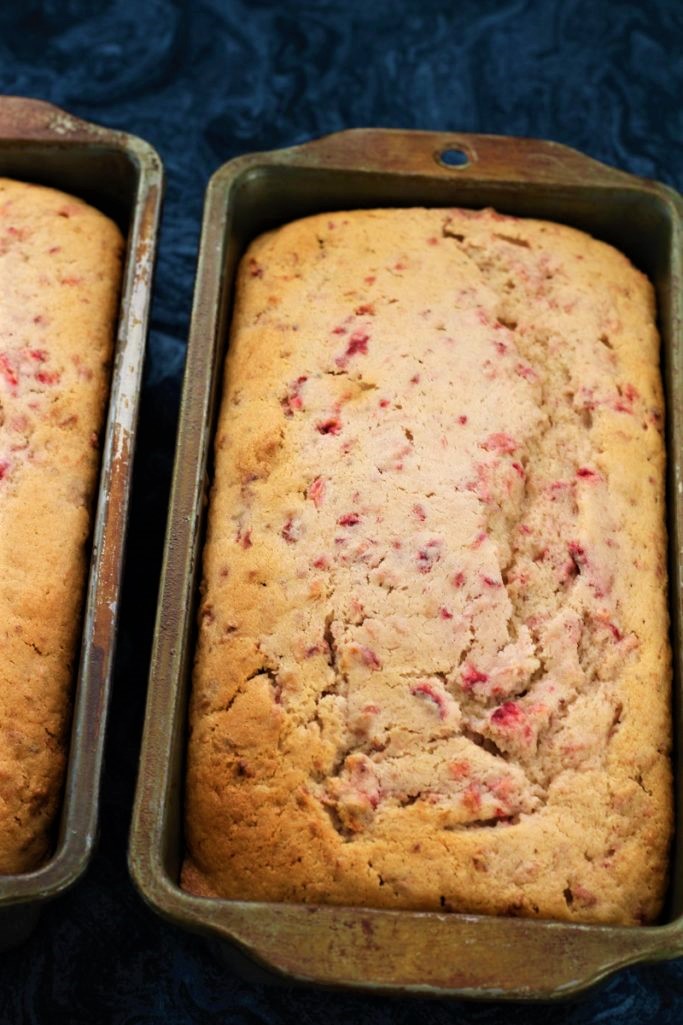 I made this bread and my cute little granddaughter that is almost one, loved it. She would get mad every time that her mother would not share with her. Ha ha, she is a smart little girl I would say.
And my son that moved to Idaho, his cute little guy is starting to talk. His mom asked him to sit down, she said you need to get into your seat and he kept saying "sheat". Ha ha it didn't sound like sit. I had to ask my son if he was turning his 18 month old son into a farmer already.
Let's just tell it like it is, sometimes those cows can make you say bad words. How do I know? I use to milk cows!! Yep, sometimes those words just come out. I don't milk cows now and I don't use those words. I guess my grandson can get away with it while he is young. It is cute when you don't know what you are saying and you don't have to get pepper on your tongue. xoxo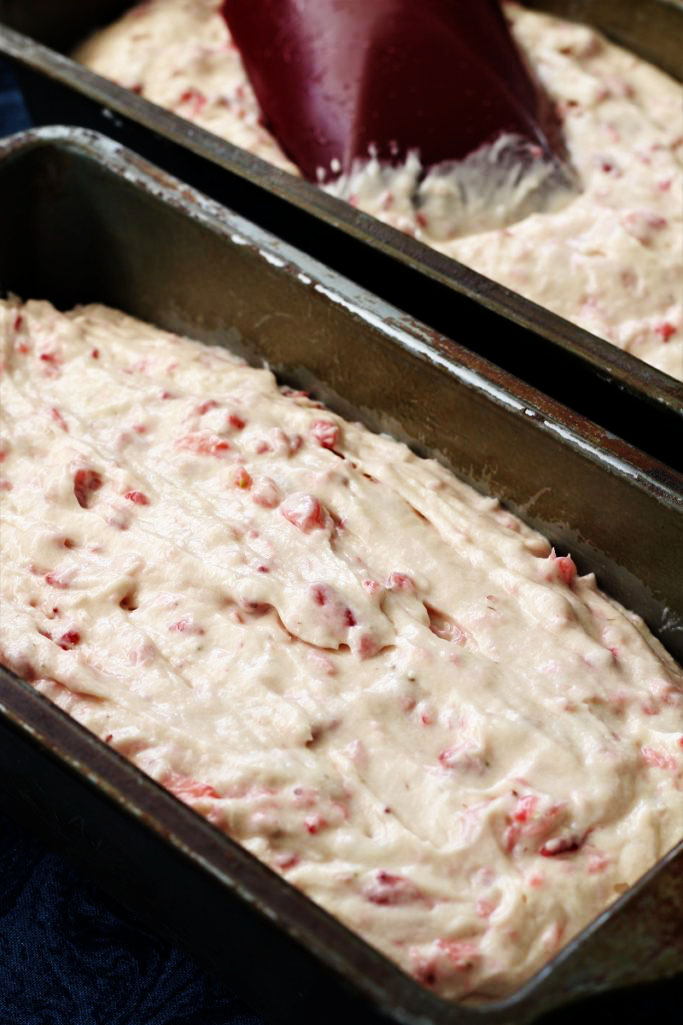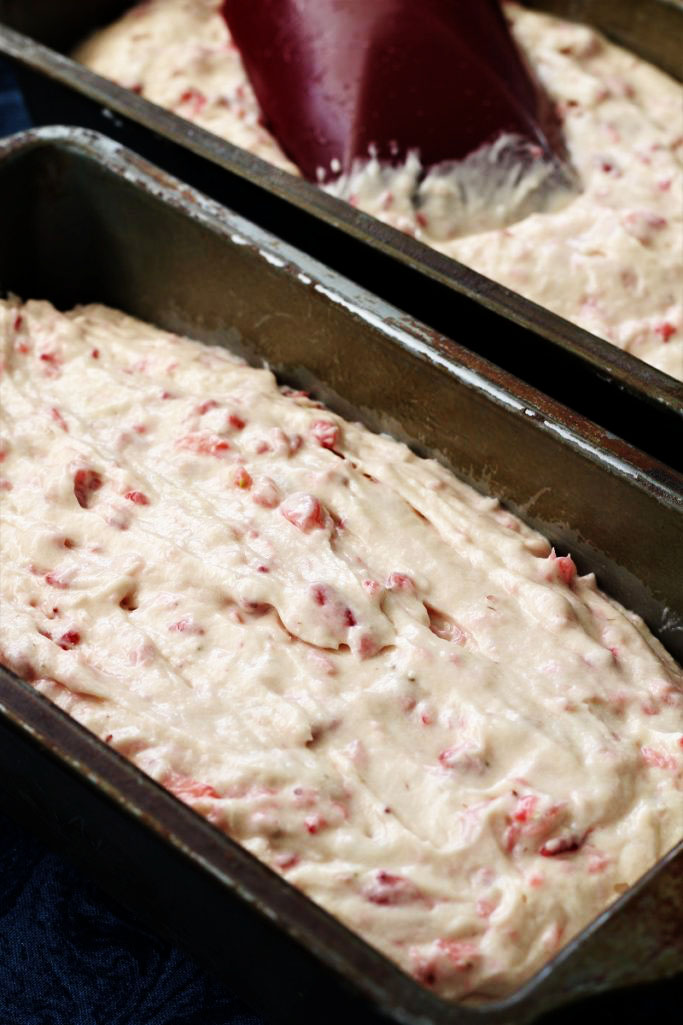 So, with Easter coming up I hope that you will try this amazing strawberry bread. It is perfect this time of the year when the strawberries are nice and fresh. One thing that you just might want to do also, is wait until the bread has time to cool down before you dig into it. If not, it tends to fall apart. So if you can be patient, just wait to cut into it.
Strawberry bread is a lot better than all that candy. And you can just put it into the loaf pan, bake it and enjoy. You don't need to frost it or anything. I hope that you all have a wonderful Easter and that we can remember what Easter is truly about. Also, take some time to enjoy good food and family.


Yield: 2 loaves
Strawberry Bread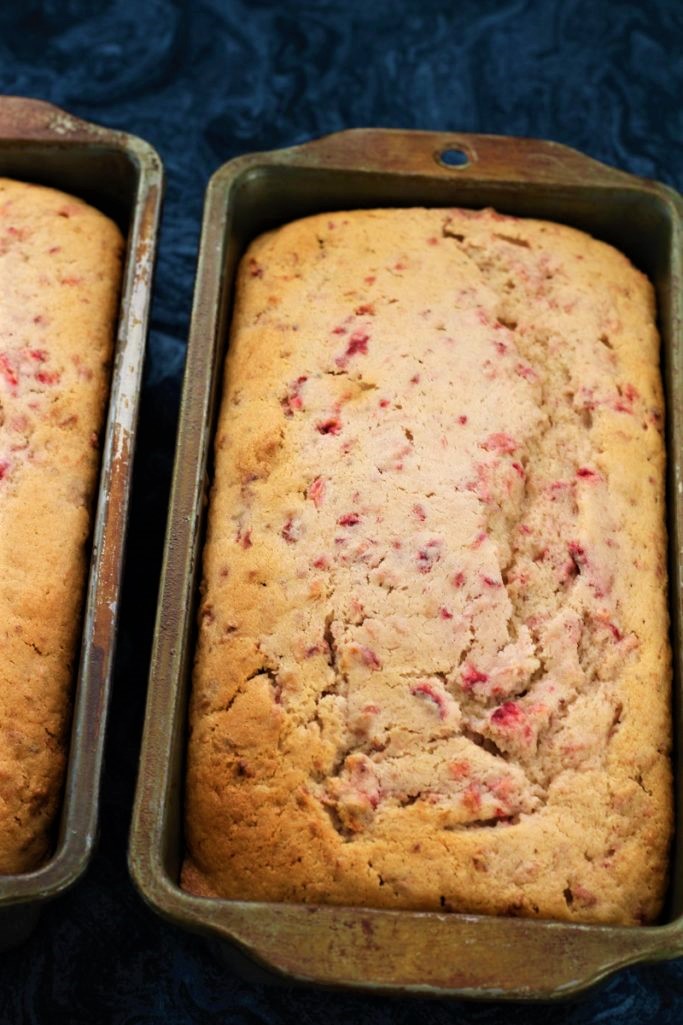 Prep Time 10 minutes

Cook Time 40 minutes

Total Time 50 minutes
Ingredients
1 cup butter
1 1/2 cups sugar
1 teaspoon vanilla
4 eggs
3 cups flour
1 teaspoon salt
1 teaspoon cream of tartar
1/2 teaspoon soda
1 cup smashed strawberries
1/2 cup sour cream
Instructions
Cream the butter, sugar and vanilla together.
Add eggs, one at a time, beating after each one.
In another bowl, stir together flour, salt, cream of tartar, and soda, and set it aside.
In a small bowl, combine the strawberries and sour cream. (I like to put my strawberries into the blender for a minute or two).
Add the dry ingredients to the creamed mixture, alternating with the strawberries and sour cream. Mix well.
Pour into two greased and floured loaf pans (my pans are 8 1/2" X 4 1/2").
Bake at 350 degrees for 40 - 45 minutes.
Nutrition Information
Yield
24
Serving Size
1

Amount Per Serving

Calories 198 Total Fat 10g Saturated Fat 6g Trans Fat 0g Unsaturated Fat 3g Cholesterol 54mg Sodium 163mg Carbohydrates 25g Fiber 1g Sugar 13g Protein 3g

This data was provided and calculated by Nutritionix