Easy fruit dip is so easy and delicious! You will be the best mom on the block. Easy fruit dip is made with whipped topping and yogurt. It is so nice and easy to make because it is made with two simple ingredients.
We love making and eating this yummy dip. And you won't feel too bad about giving it to your family. Serve easy fruit dip with strawberries, bananas, peaches, blackberries, pineapple, kiwis, apples, or any fruit that you like.
You will be glad you made it! Today is Labor Day, and if you are having a get together, you can put this together very fast!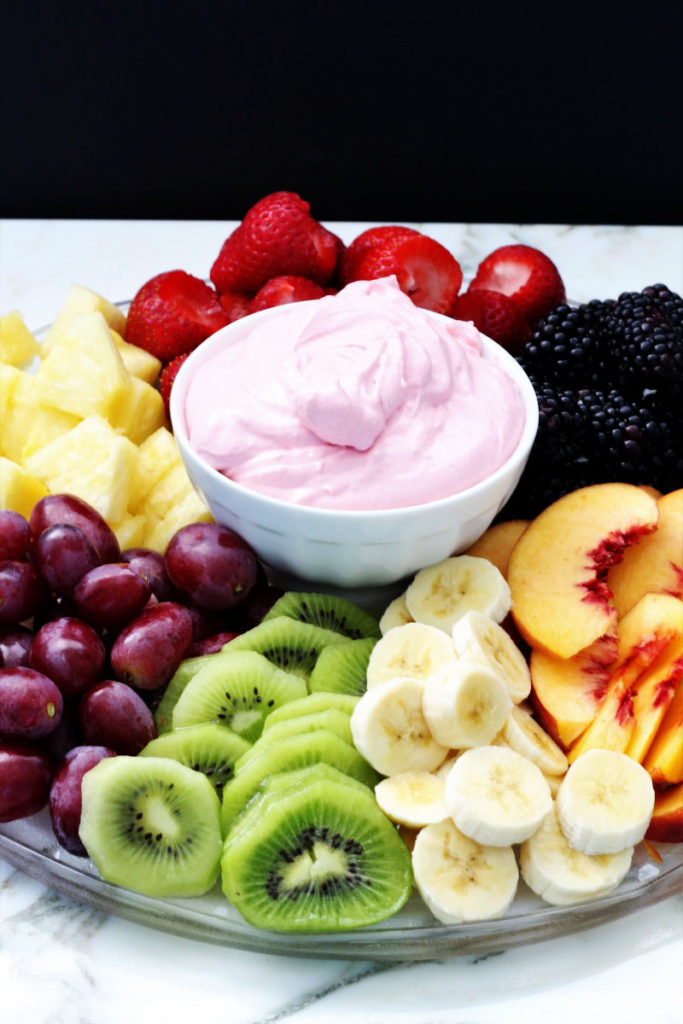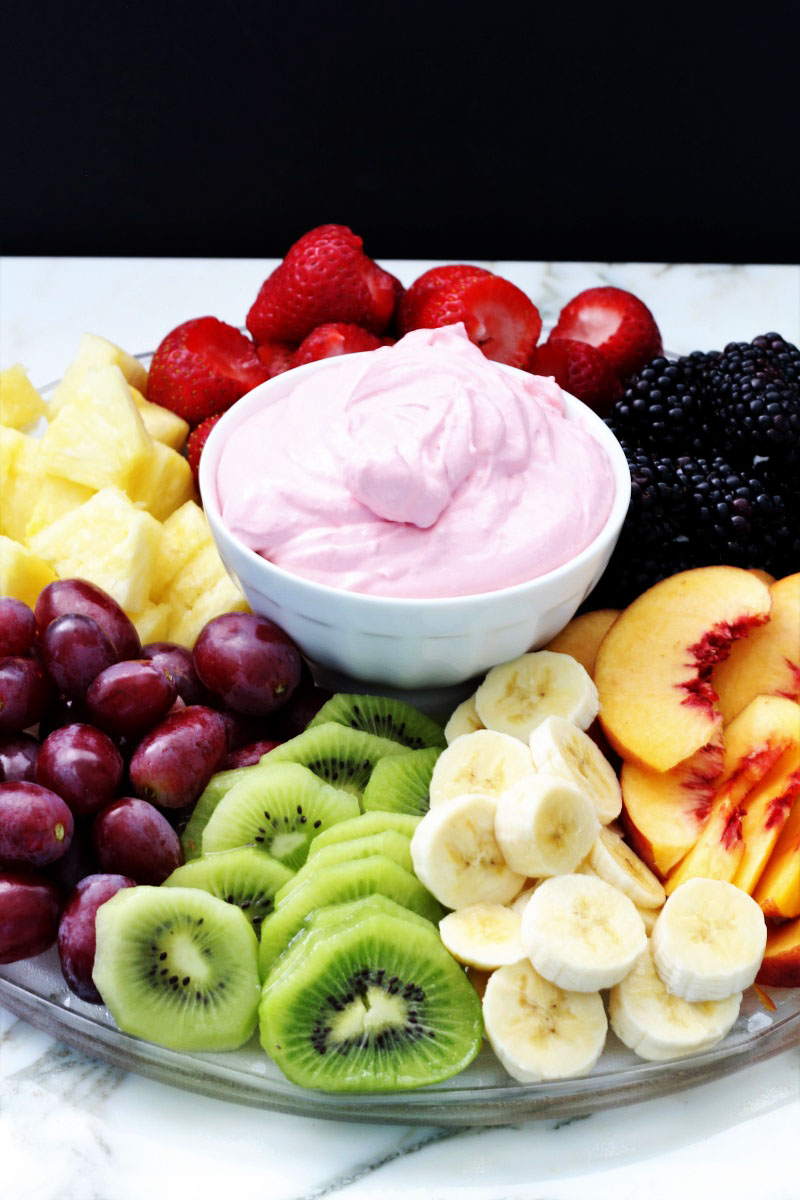 The only problem with this dip is that you won't be able to stop eating it! If you like, you can try different kinds, like lemon, peach, or I made strawberry.
You can also use a little food coloring if you like, however it is not necessary. You will love this dip because it isn't as sweet as the one that has cream cheese added to it.
What Ingredients Do I Need For Easy Fruit Dip?
Here's a list of ingredients you'll need to make this Dip (scroll down for the full recipe):
Chobani or any flavored yogurt (your choice) strawberry, lemon, orange, etc.
whipped topping
red food coloring (or coloring to match your yogurt)
How Do I Make Easy Fruit Dip?
Here's the simple steps you'll follow to make this Dip (scroll down for the full recipe):
Place the yogurt and whipped topping in a medium bowl. Stir gently.
Add food coloring of your choice, if desired.
Cut and wash fruits, like grapes, bananas, blackberries, peaches, kiwi, apples, strawberries, etc.
Enjoy your fruit with the dip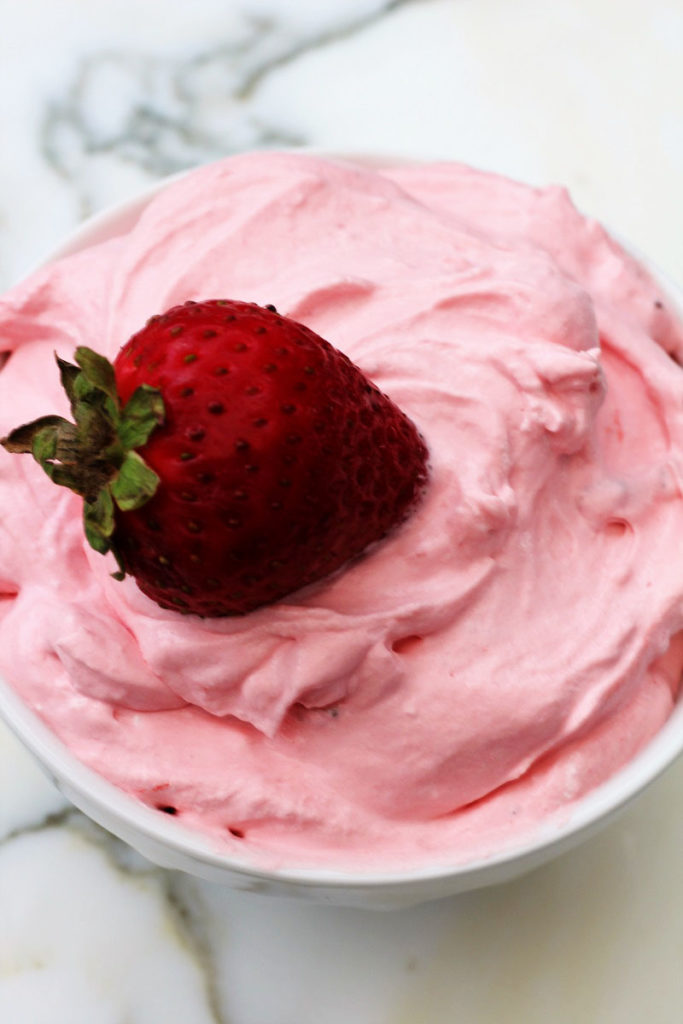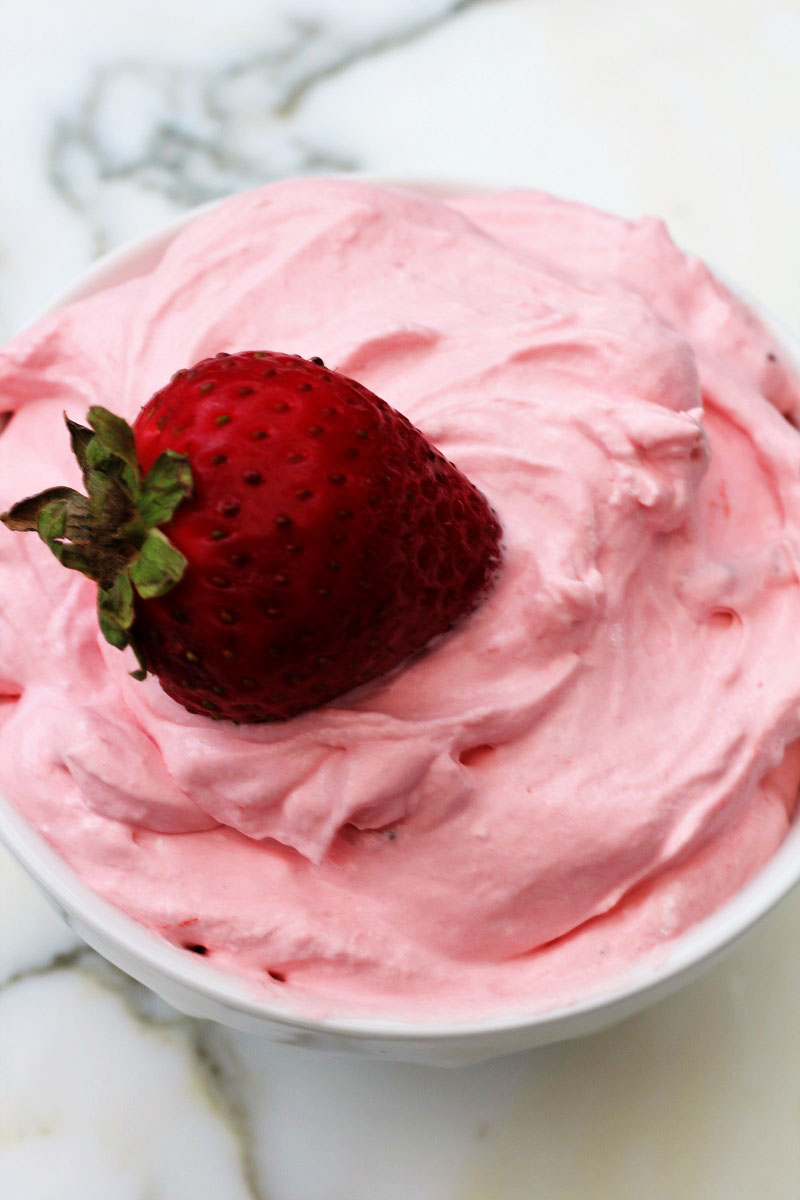 It is a little crazy in Idaho right now. I just saw that they had 64 earthquakes in the last 24 hours. I grew up in Idaho and that is really scary. There was one that was over 5.1.
I was wondering if it had anything to do with the eclipse? I don't know about you guys, but that is a lot of quakes and tremors. Let's all say a prayer for this country.
I remember an occasion shortly after I had just gotten my driver's license, (we use to get them when we were 14 years old in Idaho; I think that it was so that we could help drive on the farm). Anyway, I had just gotten my license and my mom asked me to go pull the car into the garage.
So I went outside and I got in the car and started it, and before I could even pull forward, there was an earthquake. My mom came downs stairs and into the garage to see what I had done.
Ha ha, she thought that I had ran into the garage causing the house to shake. I am so glad that that wasn't the case.
How Do I Store Easy Fruit Dip?
This yogurt dip keeps in the fridge for up to five days in a tightly sealed container.
However, I recommend making only enough fruit dip for the amount that you will be eating in one sitting.
That way you're not double dipping in the big batch of dip!
Also, your fruit dip might separate a little in the fridge — that's normal! Just give it a good stir before serving.
And another time when there was an earthquake, I was sitting in a rocking chair and it started rocking, I thought that my brother had come in behind the chair and started rocking it.
I turned around to tell him to knock it off and no one was there. I about had a heart attack thinking then that it must be a ghost.
So be careful, and I guess it is time to start making my house earthquake proof, because Idaho is pretty close to Utah! Happy Labor Day and enjoy your friends and family or even your favorite neighbors, and some fruit and dip!
What is the Best Fruit for a Fruit Tray with a Fruit Dip?
Of course the best fruit for your fruit tray is fresh seasonal, fruit.
Check out your local farm shops, fresh produce grocers and farmer's markets, as they'll likely have the best fruits available.
Make sure that your fruit is fresh, ripe and flavorful.
Look for a variety of types and a variety of colors.
And remember that If you have leftover fruit, it can be frozen or used in smoothies or other recipes.
Some of the Fruits that I Like to Add, Include:
Melons – such as watermelon, cantaloupe, and honeydew, as they're firmer so make a great base for the softer berries and fruits.
Other fruits and berries – grapes (these are especially nice because they come in a variety of colors), strawberries, raspberries, blackberries, cherries, and kiwi.
Tropical fruits – pineapple, orange wedges, passionfruit, dragonfruit, guava, mango, and pomegranate are some of our favorites. Check out specialty shops for interesting tropical fruit.
Edible flowers – they add more color and look so pretty.
Fruits on fruit trays that will be served immediately – you are going to want to be careful when using fruits such as sliced bananas, apples, peaches and pears because they tend to discolor relatively quickly. You can keep cut fruits, such as apples, pears, bananas and peaches, from turning brown by coating them with an acidic juice such as lemon, orange or pineapple juice. Or use a commercial anti-darkening preparation with cut fruits, such as Fruit-Fresh®, and follow the manufacturer's directions.
More Fun Appetizers For You:
Yield: 10 people
Easy Fruit Dip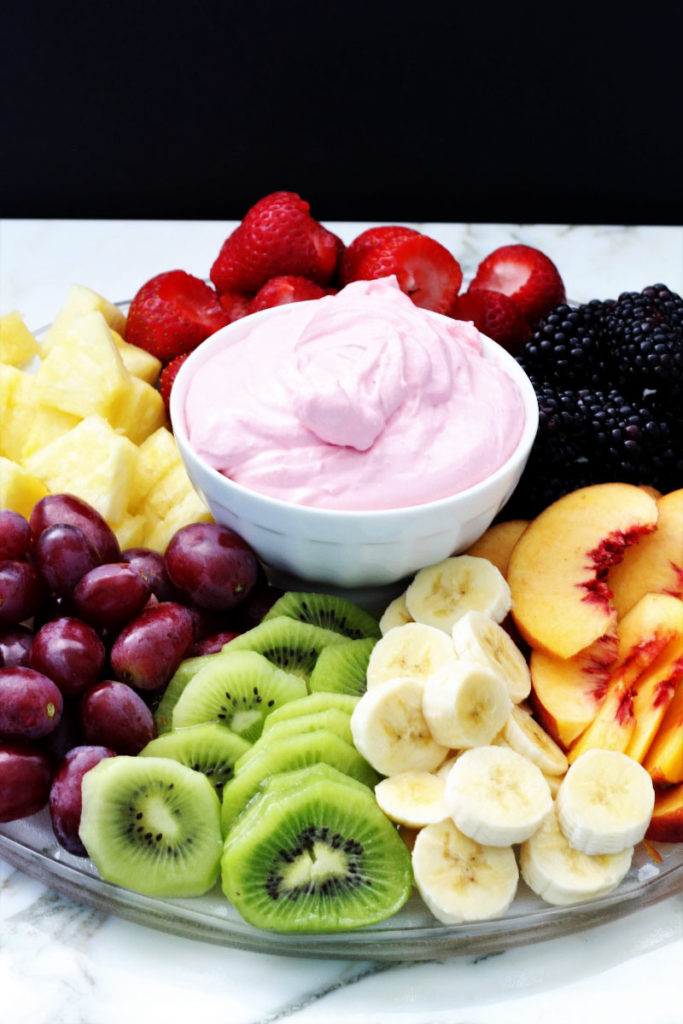 Easy fruit dip is light and fluffy! Perfect for an afternoon snack or a get together of any kind. Add to your favorite fruit!
Ingredients
2 (5 ounce) containers of Chobani or any flavored yogurt (your choice) strawberry, lemon, orange, etc.
equal amounts of whipped topping
Few drops of red food coloring
Instructions
Place the yogurt and whipped topping in a medium bowl. Stir gently.
Add food coloring of your choice, if desired.
Cut and wash fruits, like grapes, bananas, blackberries, peaches, kiwi, apples, strawberries, etc.
Enjoy your fruit with the dip
Nutrition Information
Yield
10
Serving Size
1
Amount Per Serving
Calories

50
Total Fat

0g
Saturated Fat

0g
Trans Fat

0g
Unsaturated Fat

0g
Cholesterol

0mg
Sodium

5mg
Carbohydrates

5g
Fiber

1g
Sugar

3g
Protein

1g