Easy fruit dip is so easy and delicious! You will be the best mom on the block. Easy fruit dip is made with whipped topping and yogurt. It is so nice and easy to make because it is made with two simple ingredients. We love making and eating this yummy dip. And you won't feel too bad about giving it to your family. Serve easy fruit dip with strawberries, bananas, peaches, blackberries, pineapple, kiwis, apples, or any fruit that you like. You will be glad you made it! Today is Labor Day, and if you are having a get together, you can put this together very fast!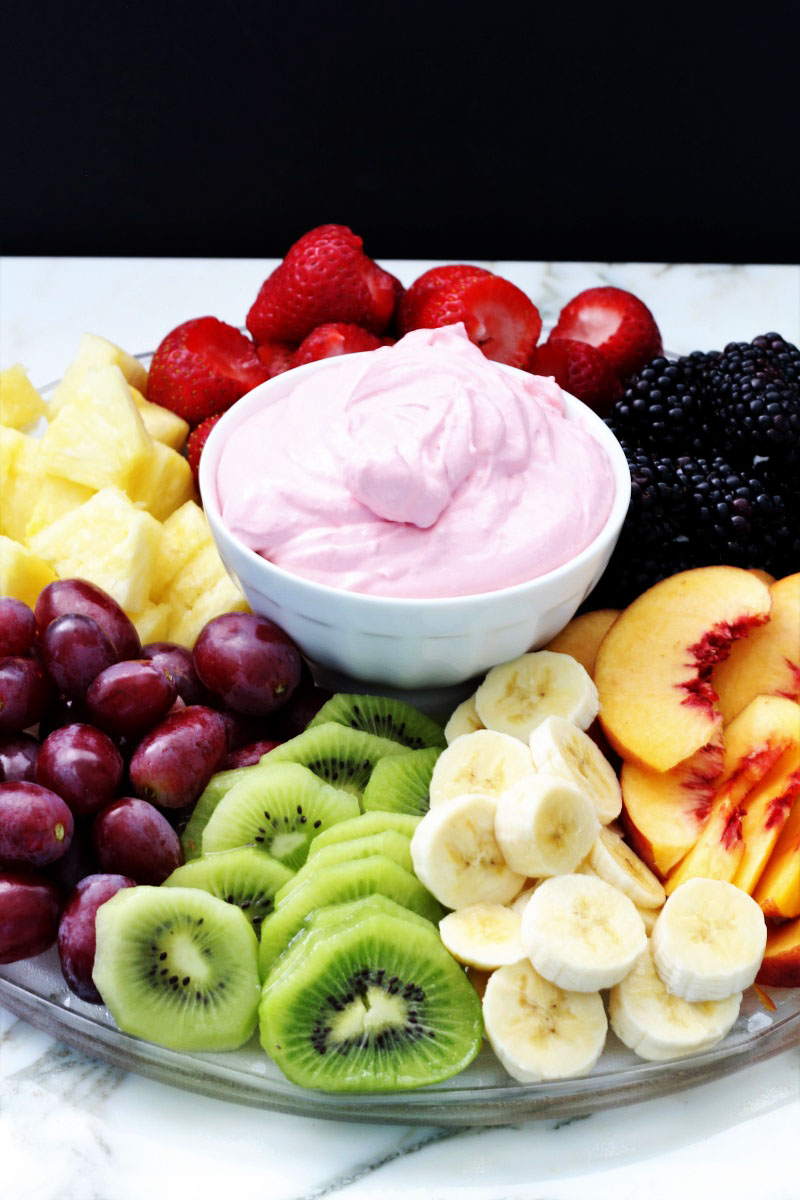 The only problem with this dip is that you won't be able to stop eating it! If you like, you can try different kinds, like lemon, peach or I made strawberry. You can also use a little food coloring if you like, however it is not necessary. You will love this dip because it isn't as sweet as the one that has cream cheese added to it.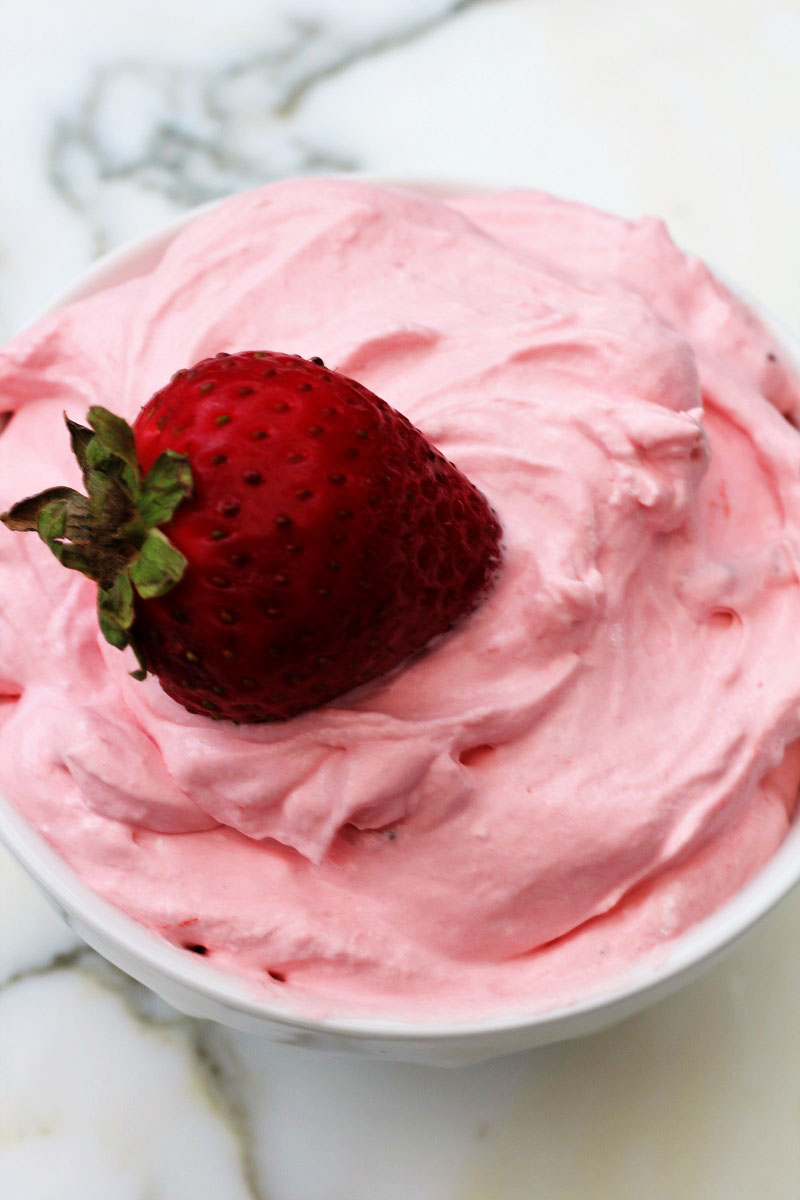 It is a little crazy in Idaho, I just saw that they had 64 earthquakes in the last 24 hours. I grew up in Idaho and that is really scary. There was one that was over 5.1. I was wondering if it had anything to do with the eclipse? I don't know about you guys, but that is a lot of quakes and tremors. Let's all say a prayer for this country. I remember an occasion shortly after I had just gotten my driver's license, (we use to get them when we were 14 years old in Idaho; I think that it was so that we could help drive on the farm). Anyway, I had just gotten my license and my mom asked me to go pull the car into the garage. So I went outside and I got in the car and started it, and before I could even pull forward, there was an earthquake. My mom came downs stairs and into the garage to see what I had done. Ha ha, she thought that I had ran into the garage causing the house to shake. I am so glad that that wasn't the case. And another time when there was an earthquake, I was sitting in a rocking chair and it started rocking, I thought that my brother had come in behind the chair and started rocking it. I turned around to tell him to knock it off and no one was there. I about had a heart attack thinking then that it must be a ghost. So be careful, and I guess it is time to start making my house earthquake proof, because Idaho is pretty close to Utah! Happy Labor Day and enjoy your friends and family or even your favorite neighbors, and some fruit and dip!

Easy Fruit Dip
Ingredients
2 (5 ounce) containers of Chobani or any flavored yogurt (your choice) strawberry, lemon, orange, etc.
equal amounts of whipped topping
Few drops of red food coloring
Instructions
Place the yogurt and whipped topping in a medium bowl. Stir gently.
Add food coloring of your choice, if desired.
Cut and wash fruits, like grapes, bananas, blackberries, peaches, kiwi, apples, strawberries, etc.
Enjoy your fruit with the dip