Crock pot artichoke dip is the perfect dish to take to your New Year's Eve or New Year's Day parties. Wow, now that Christmas is over and the New Year is about to come forth, it is time to be thinking up some great recipes for your next get together.
As I typed this recipe I had to laugh, my daughter told her 3 year old to be quiet because her baby sister was sleeping, my husband said to me, "I'm not sure what she is thinking, this is the quietest this house has been in 3 days". It is so quiet right now that I am not sure I can think. Ha ha.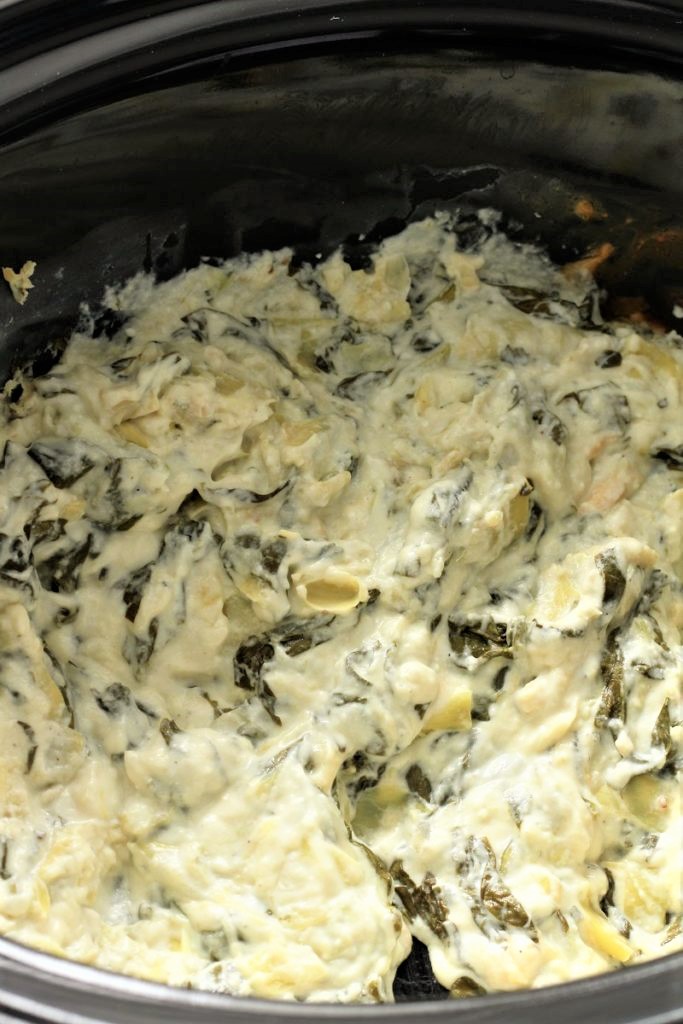 The other funny thing that happened was that my husband and I lost the gas gift card that we had bought for our son. I looked and looked, while my husband and son went to the airport to get a friend from Peru.
I looked and cleaned every little area of my room where we had had the gift card and we never found it until the next day when my son opened a CD that we gave him and there was the gift card; right where I had put it! I was just so sure that it was my husband who had lost the gift card. I would never do something like that!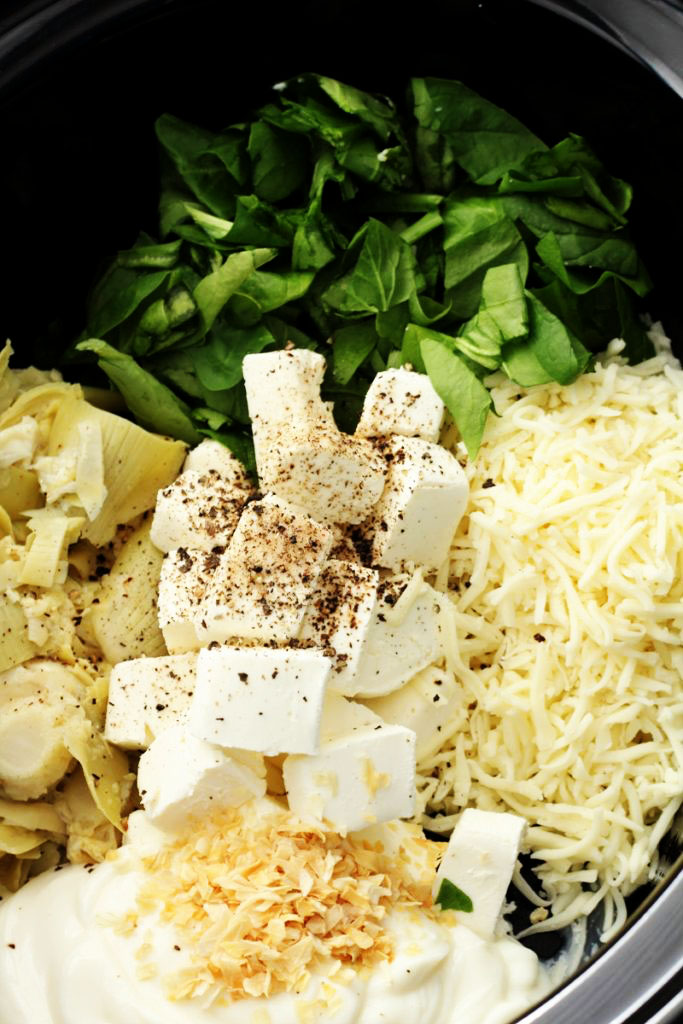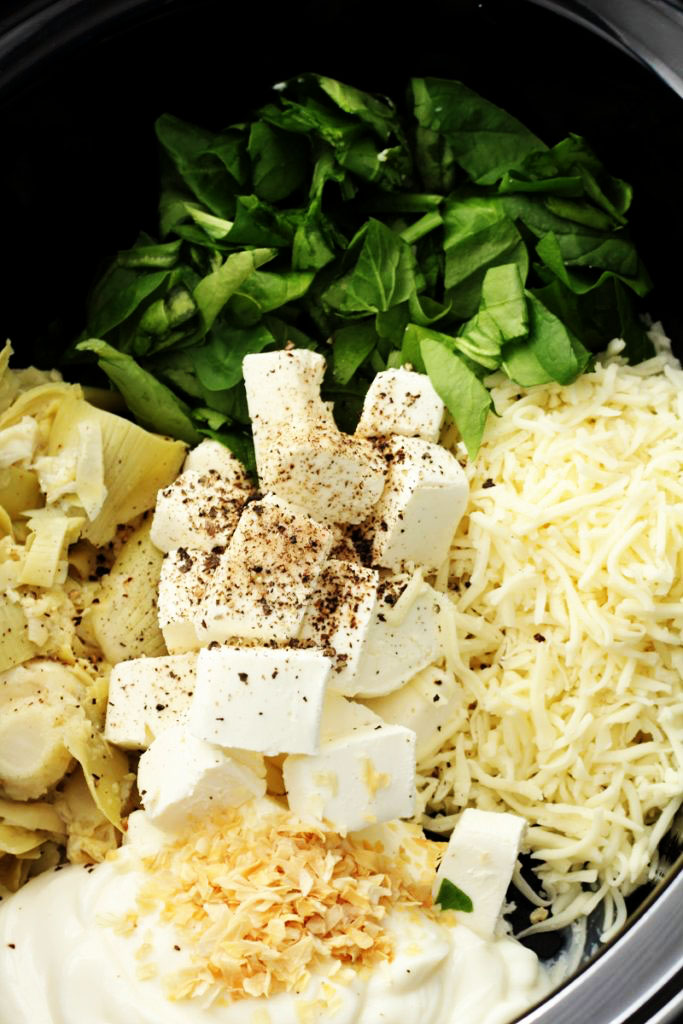 The cute friend that is here from Peru — I wonder what she truly thinks about our mad house. Between my daughter, her husband and their 3 kids and then my son, his wife and their little boy, and my sister, the present opening got a little crazy. But presents, aren't they a good crazy?
I hope that you all had a very Merry Christmas and that we all realize that there truly is a difference between, gifts and presents. Next year, I hope to be able to give more gifts. What are some of the gifts that you like to share with others. I hope that you are all looking forward to a wonderful New Year. Enjoy your Crock Pot Artichoke Dip!


Yield: 12 people
Crock Pot Artichoke Dip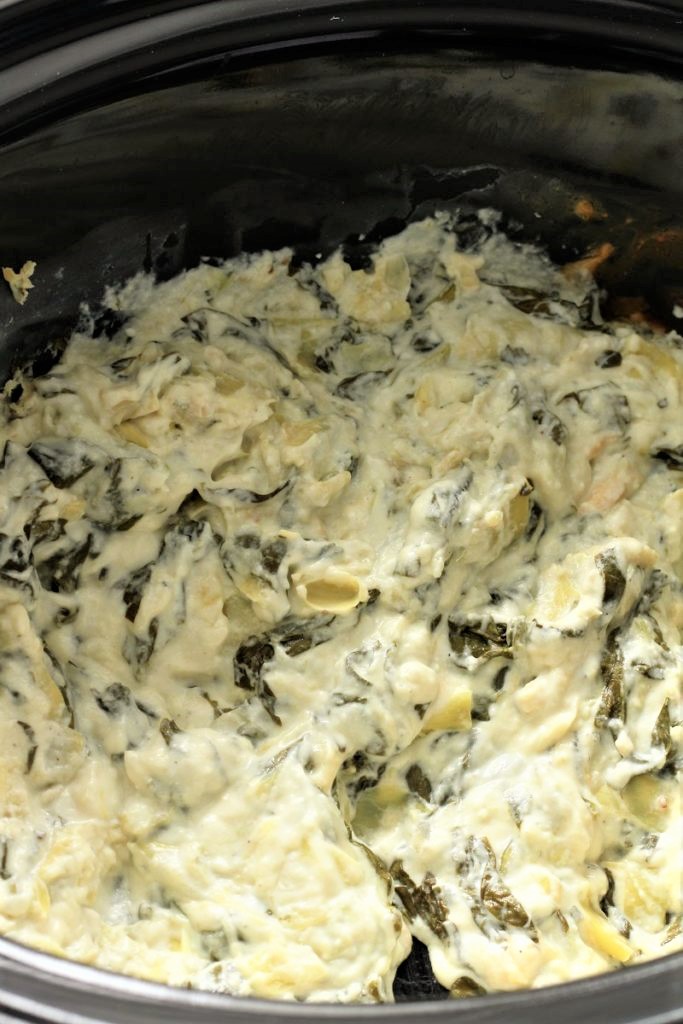 Prep Time 15 minutes

Cook Time 1 hour

Total Time 1 hour 15 minutes
Ingredients
1 (10 oz.) bag fresh baby spinach, roughly chopped
1 (14 oz.) can quartered artichoke hearts, chopped and drained
1 (8 ounce) brick cream cheese, cut into 1 inch cubes
1 cup Greek yogurt (or sour cream)
1 cup shredded Mozzarella cheese
1/2 cup grated Parmesan cheese
1/4 cup finely chopped onion
3 cloves garlic, minced
1/2 tsp. black pepper
1/8 - 1/4 tsp. salt (to your taste)
Instructions
Chop spinach, I use a large knife on the cutting board. (It doesn't have to be to precise).
Drain the artichoke hearts and chop as best as you can.
Cut the cream cheese into 1" cubes.
Place all the ingredients into a crock pot and let them cook either on low for 2 hours or high for 1 hour. Just watch and stir it about every 30 minutes until it all blends together.
It may take less or more time depending on you crock pot.