This seven layer dip is sure to please your friends and family!! However, if you have picky eaters like I do, at least one, you can make one side of the dish seven layer dip and the other side five layer dip! Ha ha.
My youngest asked if there was any of the dip left and I told him yes, well his reply was,"does it has olives and tomatoes on it"? Yes that is how you make seven layer dip and he informed me that he likes five layer dip. Hmmmm what is a mom to do!?!
And yes I usually do make one side with sometimes even four layers leaving off the onions, olives and tomatoes. It just doesn't look as colorful and pretty. How in the world do you get kids to like food that is good for you?
I guess I can't talk because I do not like liver and onions. I know that there are people out there who do, but I am not sure who they are. My mother use to cook them for us when we were growing up and I tried to like them, but I just could not!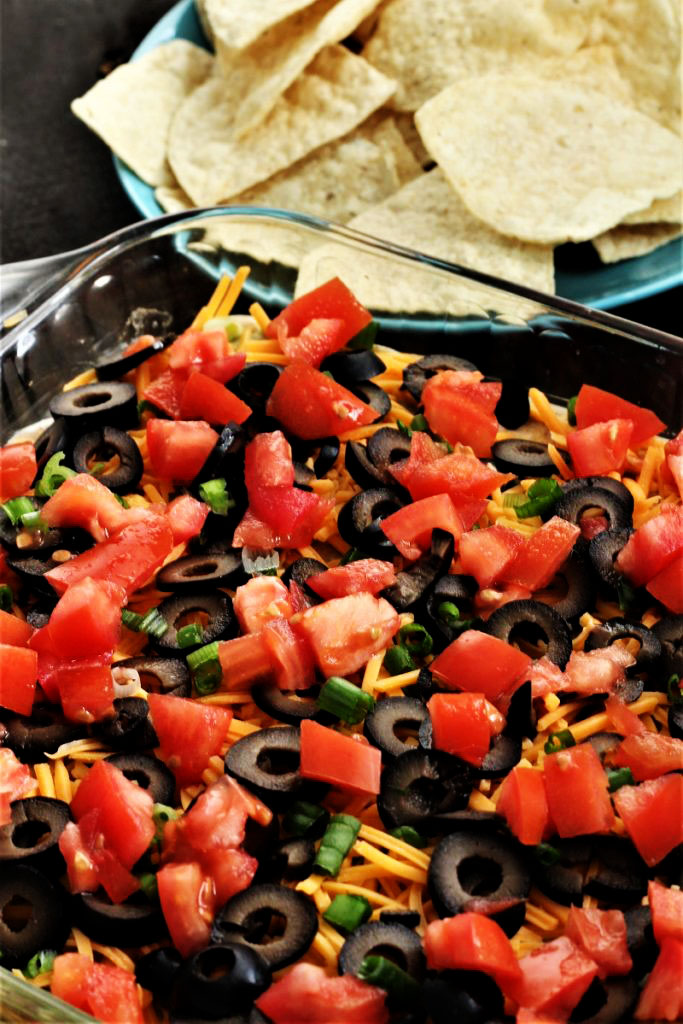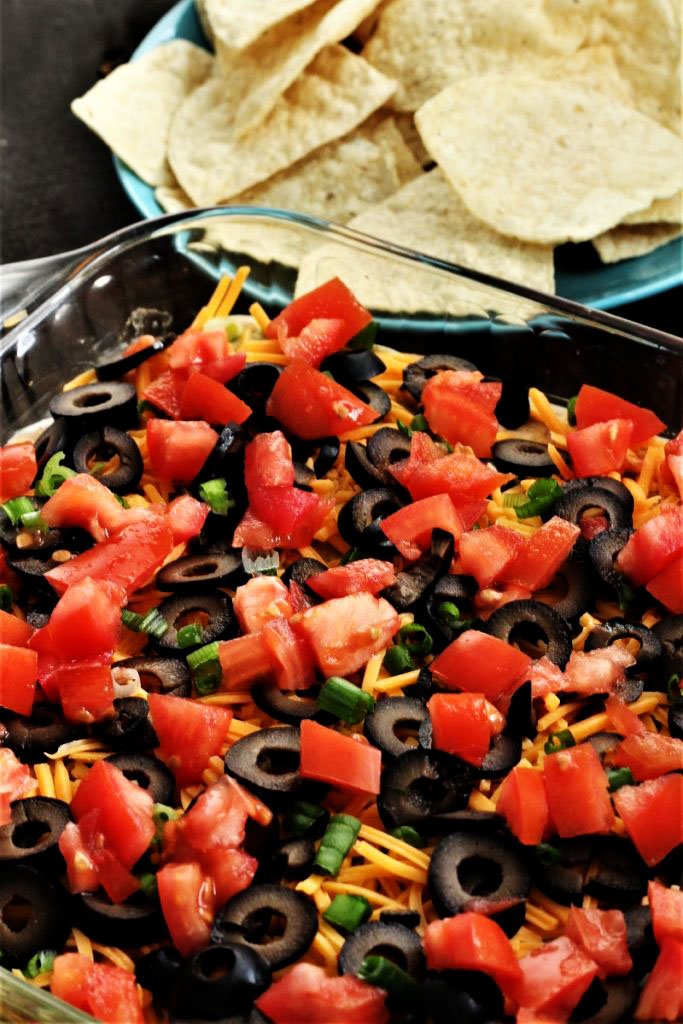 Our favorite thing to serve with our seven layer dip is chips, but if you put it in the fridge, you will want to get some sturdier chips otherwise they might crack and break. Putting this in the fridge will make the beans a little stiffer and then that is when the chips break.
Seven layer dip is the perfect appetizer for get togethers or even for the Superbowl coming up soon. It is perfect because it serves a good amount of people. And it tastes fantastic!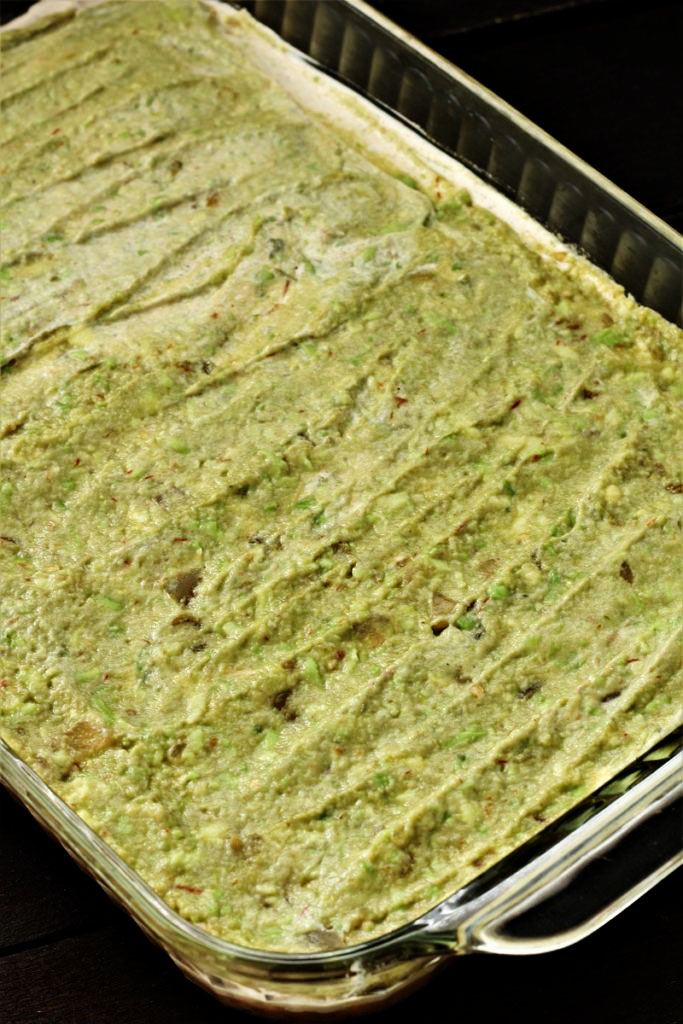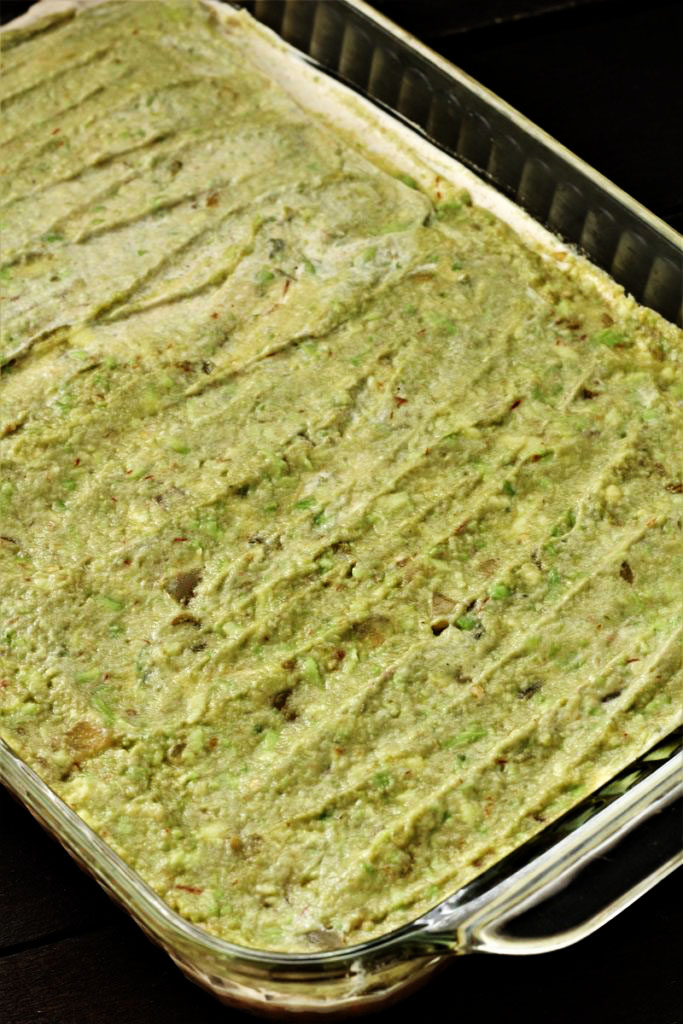 What are the fun things that you and your friends or family like to do for the "Superbowl"? Do you make a meal or do you just put a few appetizers together? There are a lot of fun kinds of treats that you can come up with.
Do you like healthy or do you like not healthy, or better yet, some of both? I will be posting a few more ideas and I hope that you are thinking of what you want to make or do. As far as the game goes, I usually just watch half time and I would rather be making some yummy treats than watching the rest of the game. I can find out who wins after it is over.
How about you, do you watch the whole game, part of it, or none of it? Oh and sometimes, I just watch the last 5 minutes. Enjoy your seven layer dip, good friends and good family!!!
Tips and tricks;
1- You can make your own refried beans, but I prefer to use canned. I also make my own guacamole, and I cover it up with sour cream so that it does not turn the avocados dark.
2- You can make seven layer dip ahead of time, but I do not care for it after it is more than 2 days old.
3- I use a can of regular olives and slice them into fourths, they are a little cheaper that way, but you could buy chopped olives if you like.
4- If you do not have that many people to eat the seven layer dip, you could half the recipe.


Yield: 10 people
Seven Layer Dip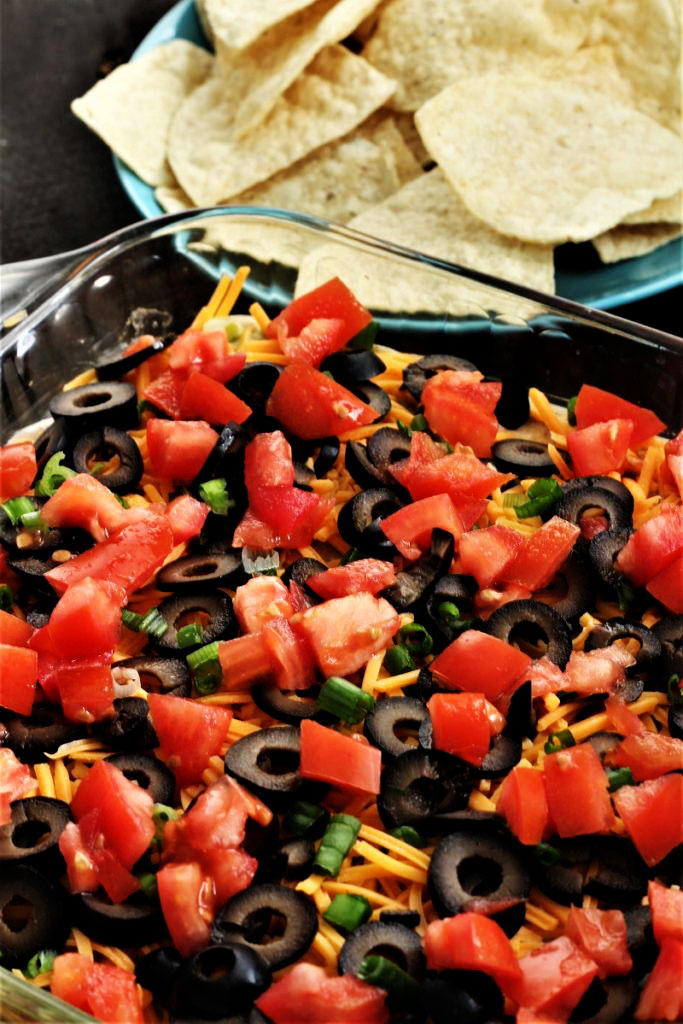 Prep Time 15 minutes

Total Time 15 minutes
Ingredients
16 ounces of Refried beans
1 cup sour cream
2 teaspoons of taco seasoning
2 avocados, mashed
1/4 cup salsa, (Mixed with avocado)
1 cup shredded cheese, (we like medium sharp)
1/4 cup chopped green onion
1/2 cup diced tomatoes
1/2 can olives (sliced)
Instructions
In a 9" X 13" pan, place the refried beans and smooth them out.
Add the taco seasoning to the one cup sour cream and add that mixture on top of the beans. Smooth it out nicely.
Place the avocado in a separate bowl, pit and skin removed. Mash the avocado and add the 1/4 cup salsa, this is your next layer.
Then sprinkle on the cheese, then the onion, tomatoes and then the olives.
Store in the refrigerator with a plastic wrap or a lid covering it.
Serve with chips or crackers.