Chocolate Cream Cake is a must! So today my baby girl turns 21 years old. I do not know where the time has gone. She loves chocolate cake and so I decided that this was the one for her birthday.
And of course we all loved it. It tastes even better with a scoop of Vanilla Bean ice cream. The whipped cream filling in between the layers makes it a nice change from the regular frosting in this delicious chocolate cream cake.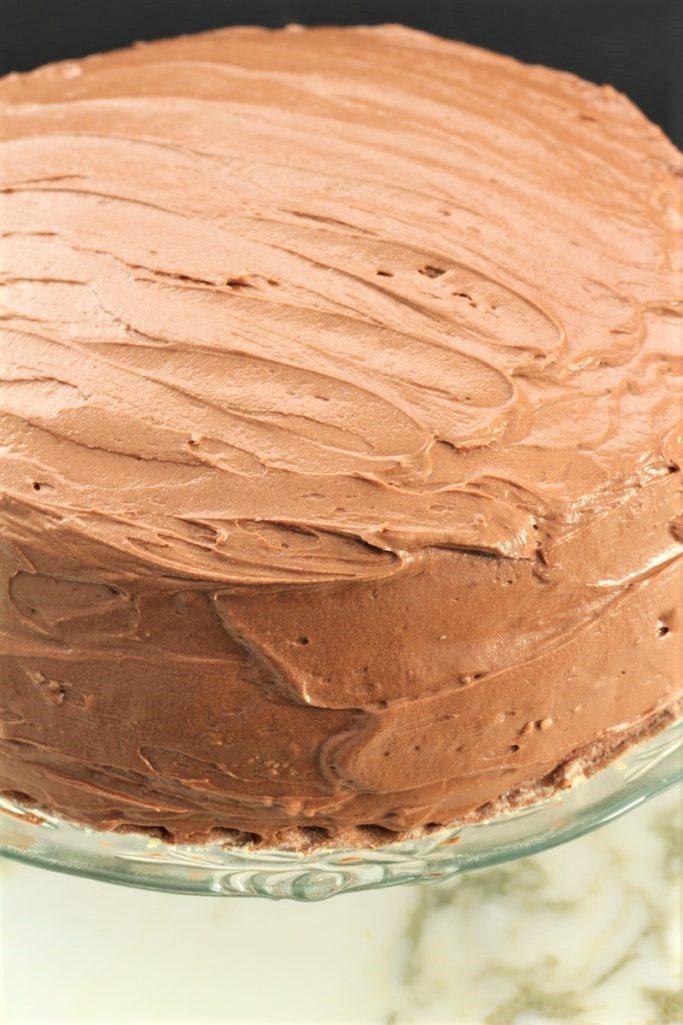 And so 21 years ago I had my hardest delivery out of my five children, this baby was turned sideways and we were having a hard time getting her here. The doctor told me to come to the hospital at 7:00 pm.
I had moved at this time and we lived an hour away. I didn't feel like I was ready at 7 o'clock and so I went at 10:00 pm. I do not think that the doctor was very happy. But I just wasn't feeling the labor pains like I was use to.
The doctor gave me some pitocin and it made me so sick that I threw up all over. Finally, I settled down after a few hours and went to sleep. She wasn't born until 5:30 am. I was so glad when that was over and done.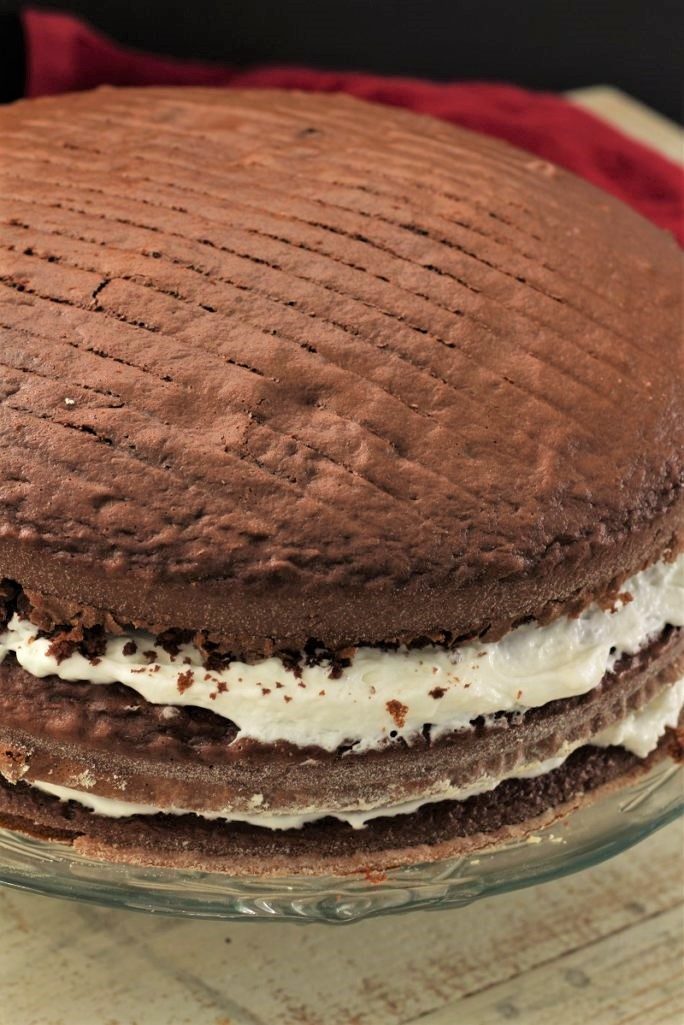 Then I remember laying in the bed and this little voice saying, okay, now you have one more boy to come to your family. I said to that little voice."are you crazy"? I am finished with having babies, this was too much work and I am in pain.
With that being said, 2 years later, we had a boy. But I will talk about him on his birthday.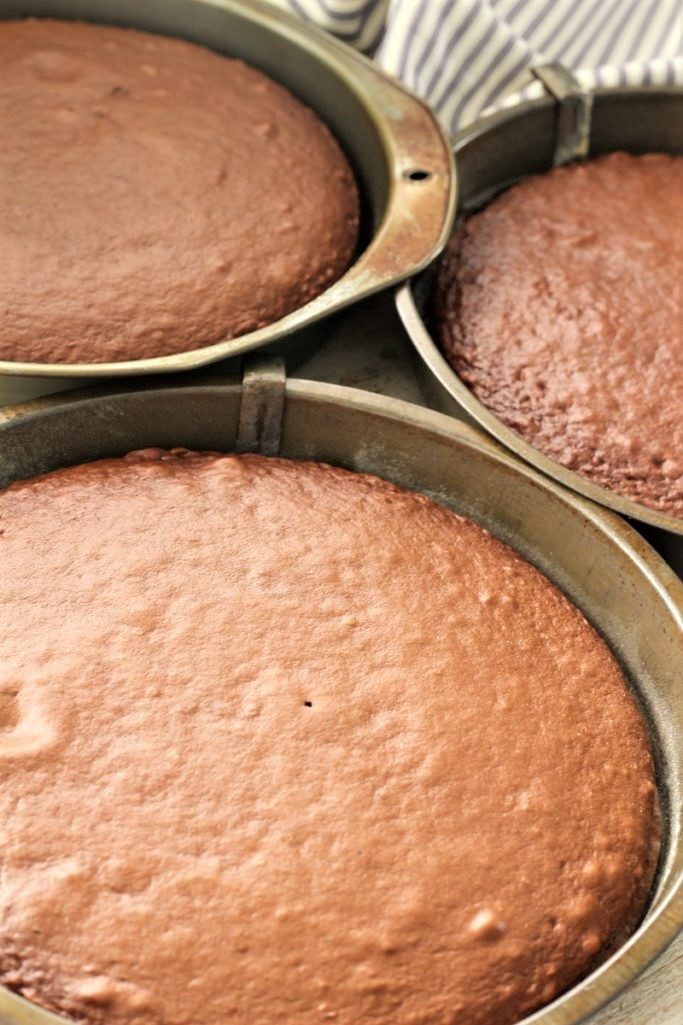 Our daughter is a fun loving girl that really cares for people. She sees the good in others and she has a good heart. She also loves cars, nail polish, getting her hair done and she is an amazing piano player.
I was happy to make this chocolate cream cake, even though she really wanted the copy-cat-kneader-easter-cupcakes. I just made them a few days ago and we all really loved them.
I'm not going to lie, sometimes when I need a recipe, I make what I want so I can put it on the blog. One cannot make the same recipe once a week. 🙂 I know that the other recipe is her very favorite, but this recipe is one of our favorites too! I hope that Alycia's birthday is wonderful and that all her dreams come true today!

Chocolate Cream Cake
Author:
Lion House Bakery
Prep time:
Cook time:
Total time:
Ingredients
1 package devil food cake mix, made according to directions
Stabilized Whipped Cream:
1 envelope (1 Tablespoon) unflavored gelatin
¼ cup cold water
3 cups heavy whipping cream
¾ cup powdered sugar
1½ teaspoons vanilla
Chocolate Frosting:
4 Tablespoons cocoa
3 cups powdered sugar
¼ cup butter, softened
2 - 4 Tablespoons milk
1 teaspoon vanilla
Garnish:
Hershey syrup, nut or chocolate slivers
Instructions
Prepare the cake according to packaged directions for three 9 " round cake pans.
Bake and cool the cakes.
Stabilized Whipped Cream:
While the cakes are baking, make the Stabilized whipped cream by, placing the gelatin with the water into a small saucepan; and letting it set for 5 minutes.
Place the pan on the stove on low heat and stir the gelatin constantly until it is completely dissolved.
Remove from the heat and allow the mixture to cool slightly. Do not allow to thicken.
In a large mixing bowl, whip the cream, ¾ cup powdered sugar and vanilla until slightly thick, and peaks form.
On low speed, gradually add gelatin, then beat on high until the cream is nice and thick and peaks hold their shape!
Chocolate Frosting:
In a different mixing bowl, whisk together, cocoa and 3 cups powdered sugar.
Add the softened butter, milk and vanilla. Beat with an electric mixer until smooth.
Add more milk if necessary.
Cake Assembly:
Place one layer of the cake on a serving platter or plate.
Spoon half of the whipped cream mixture on that layer of the cake.
Spread the whipping cream evenly.
Then repeat the process by adding a second cake layer on top of the whipping cream.
Spoon the remaining whipped cream on the second cake layer.
Spread evenly and add the last cake layer on top of the whipped cream, pressing down slightly.
Frost the entire cake with the chocolate frosting.
Garnish:
Garnish as you like.