Brownie white chip cookies are a favorite of most. When I make these chewy, irresistible cookies, they disappear so quickly off the plate. They are so chewy, and the chocolate with the white chips make them a real treat.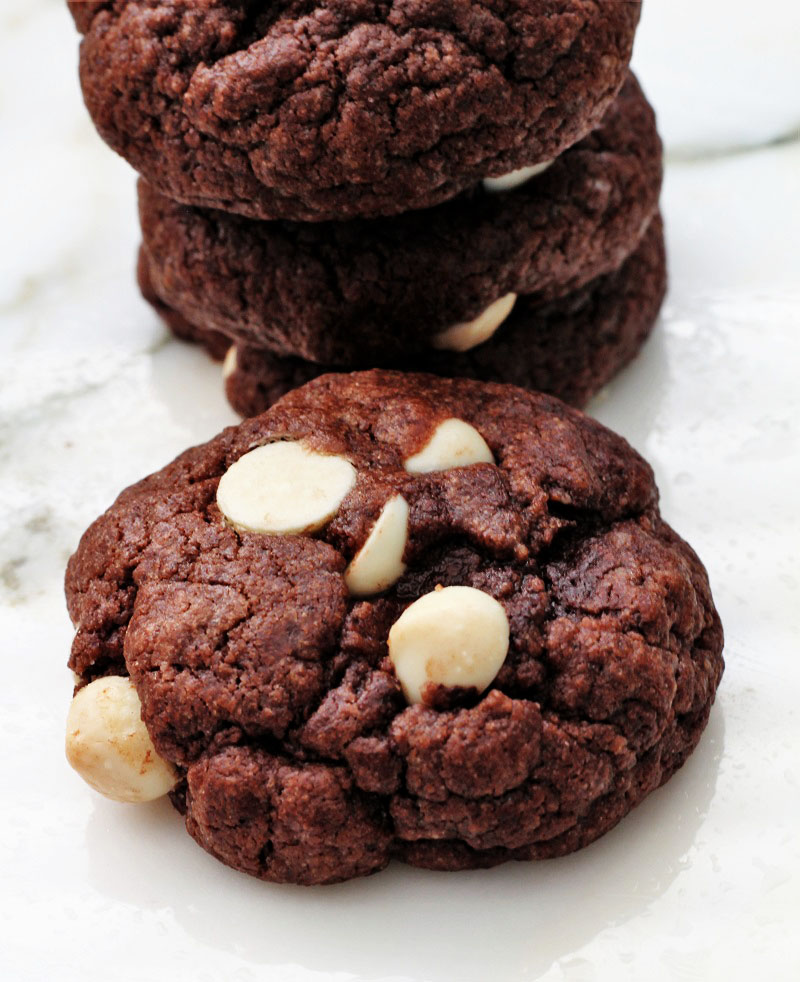 Since my sons take a lunch every day, it is nice to have an easy snack to send with them. Cookies are a lot easier to send in a lunch box than brownies, and so these are perfect because you get the best of both worlds. Try them for your next get together and watch them disappear. If I were you, I would double the batch because you might have to taste test them and the batch makes 18 cookies. So if you are taking them to a get together or somewhere, after the first person tries one, then a few people won't get any because that first person that tried one will come back and take the rest!!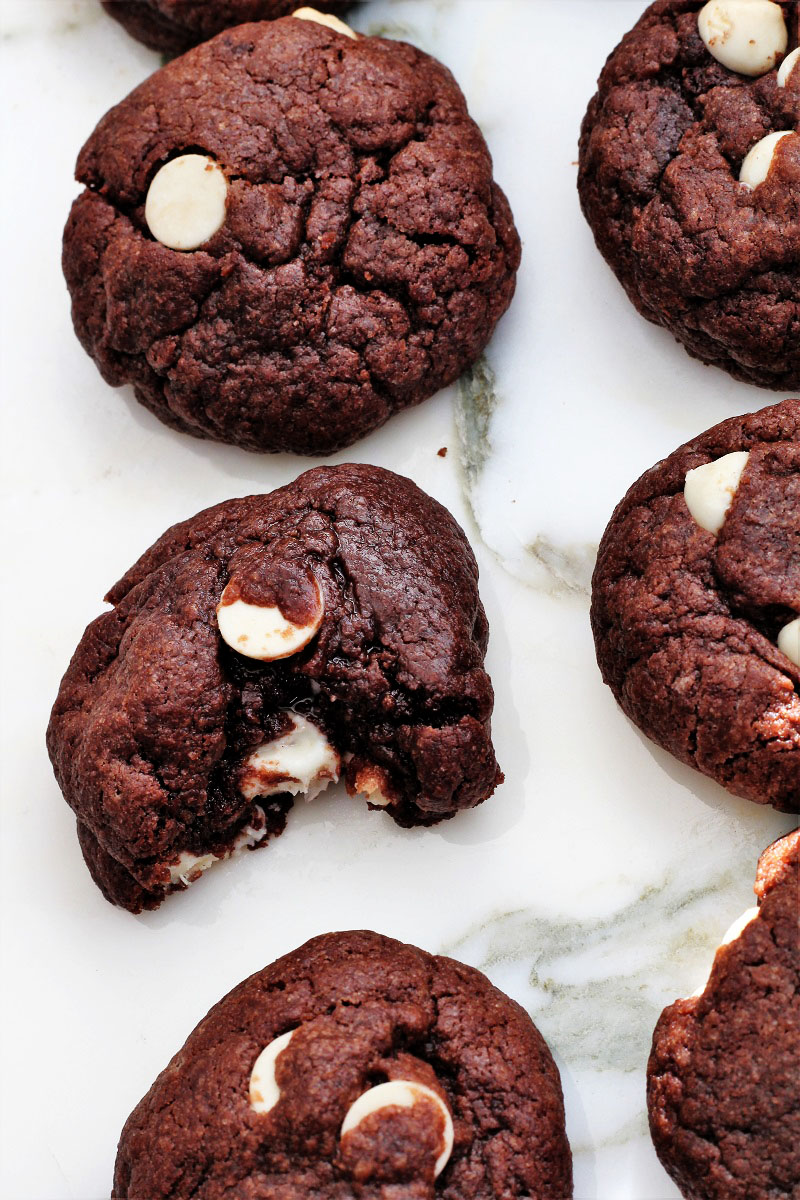 So guess what! I told you a few weeks ago that I ended up getting a new car. It has been a little difficult to figure out where everything is. I know how to add gas, where to open the trunk, and how to run the radio. The warning light comes on when my gas is getting low. The first time that happened I called my husband and asked him what was going on. He told me that it was telling me to get some gas. That was hardly worth giving me a heart attack over. So it is a good thing that I have kids that know how to run things. My daughter tells me, "mom, you don't have to get your key out of your purse every time, just push this little button and the door will open". And it did!! Also when I went to the grocery store the other day and left the keys in the car, it beeped at me and unlocked itself. Now let me tell you what, that is just the coolest!!! It is amazing all these new things that people think of. Awesome.Ya, because we only have one set of keys and I would have been in a world of hurt had I locked them in. I guess that was one of the disadvantages for buying used. That's okay, I love my new car. However, please don't eat these cookies or any food in my car. That is a rule. When my sister got her new car, she would put the food in the trunk and take it home to eat it because she didn't want her new car smell to go away. Good for her I say. When you work hard for something, you might as well take care of it and keep it nice. Enjoy your brownie white chip cookies!
Brownie White Chip Cookies
Prep time:
Cook time:
Total time:
Ingredients
⅓ cup unsweetened cocoa powder
½ cup melted butter
¾ cup white granulated sugar
2 tablespoons vegetable oil or coconut oil
1 egg
1 tsp vanilla
1⅓ cups all purpose flour
½ teaspoon baking powder
⅓ teaspoon salt
½ cup white, or chocolate, chips
Instructions
Preheat oven to 350 degrees.
With a mixer, mix cocoa,melted butter, oil, and sugar in a medium mixing bowl.
Add the egg and vanilla, beat well
Add the flour, baking powder, and salt; stir just until it is mixed, about 30-50 seconds.
Fold in the chocolate chips with a wooden spoon.
Using a cookie scoop, or 2 tsps, make dough balls (about 2").
Place onto a baking pan.
Bake cookies for 10 - 12 minutes. I do 10 in my oven, but I like them soft and chewy.
Let cool on the cookie sheet for 3 - 4 minutes before removing to a wire rack.