Best ever chocolate chip cookies are so light and moist. School is starting today for my grandson and so I know when he gets home, he is going to want a snack. All that learning just makes one so hungry.  I do not know where the summer went. My kids have all graduated, but now that my grand kids are going back to school, it reminds me that fall is just around the corner.
When I was growing up, it seemed to me that the chocolate chip cookies would stay soft. But now days, they just don't seem to stay soft as long. I can use the same recipe as I use to, but after about two days, they just aren't as soft.
We had a cookie jar that was the shape of an apple. I guess that it must have broke, because I have no idea where in the world that cookie jar went. I have one that looks like a bear that I made in ceramics, but I also have a Tupperware cookie jar that we use. Maybe it is just plain worn out. Or do you think that the glass ones keep cookies softer?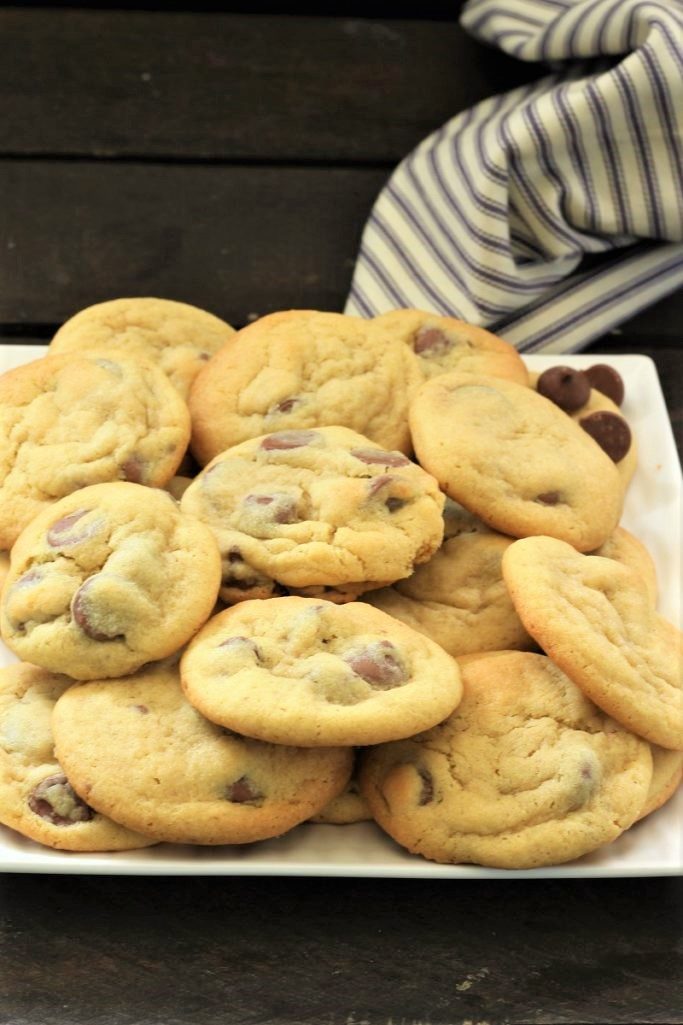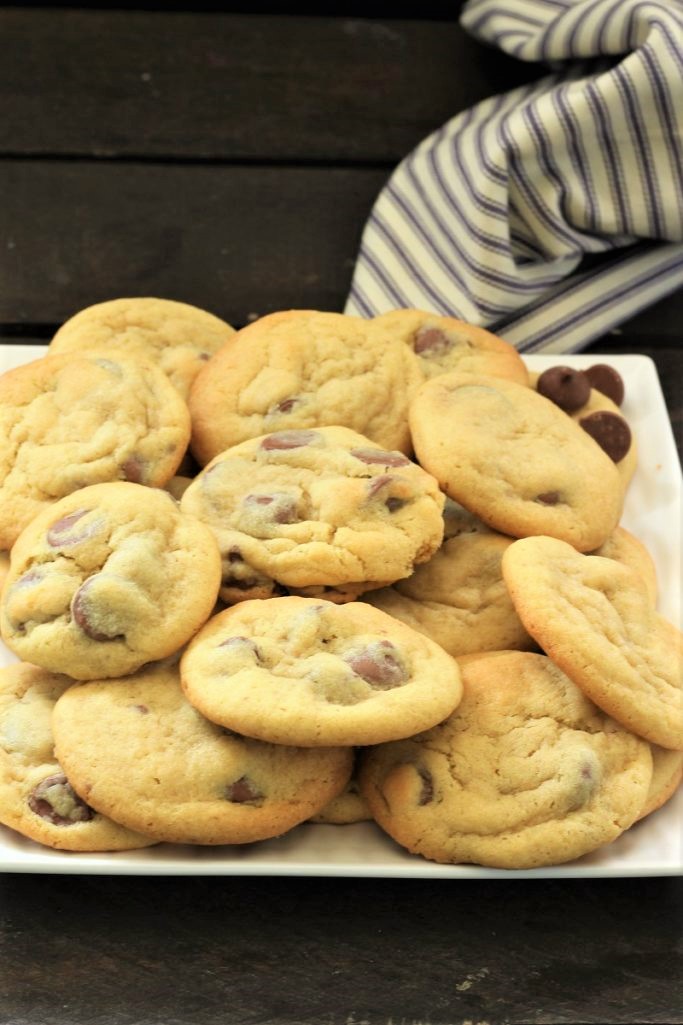 I just guess that I will have to experiment and see. I will have to make another batch of the best ever chocolate chip cookies, and put some in my bear cookie jar and some in the Tupperware cookie jar and see which ones stay softest the longest. The only problem is that they usually do not last that long at my house!
It makes me wonder what would we ever do without chocolate chip cookies. I went to visit my neighbor yesterday and she had some delicious chocolate chip cookies and she even shared with me. She said that she had over baked them and if they didn't get eaten soon, that they would not be edible. That is how my husband likes them. Nice and crisp for dunking in your milk.
So if you are a dunker, then you just might like baking these cookies a little longer. I like mine, nice and soft. But however you like your best ever chocolate chip cookies? Enjoy!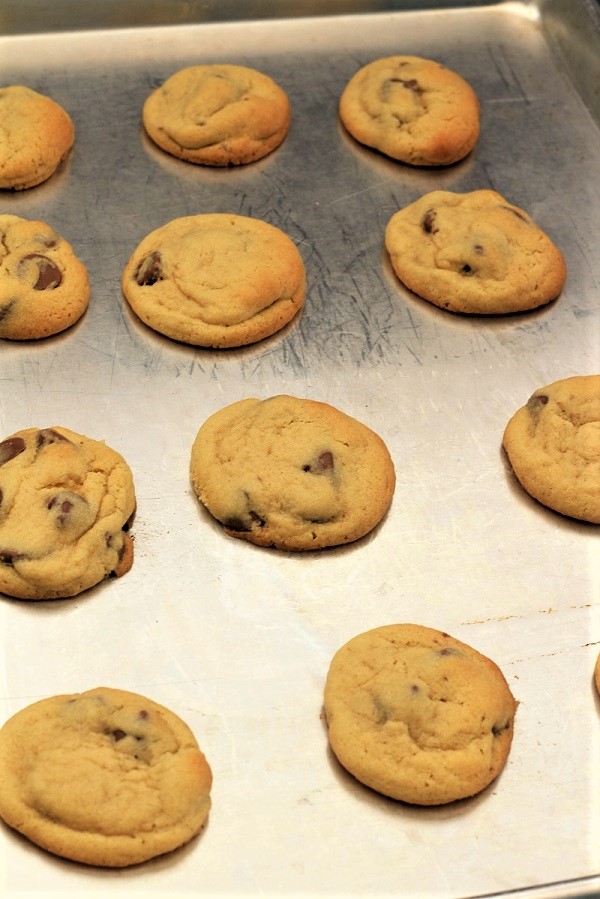 Tips and tricks:
1- I used Jello pudding.
2- If you want to add nuts, add them in at the same time that you add the chocolate chips.
3- When making cookies, make sure that you do not mix them too much after adding the flour, as this will make your cookies more dry. Do the most mixing when you add the butter, sugars, eggs and vanilla.
4- Make someone's day by sharing! 😉


Yield: 36 cookies
Best Ever Chocolate Chip Cookie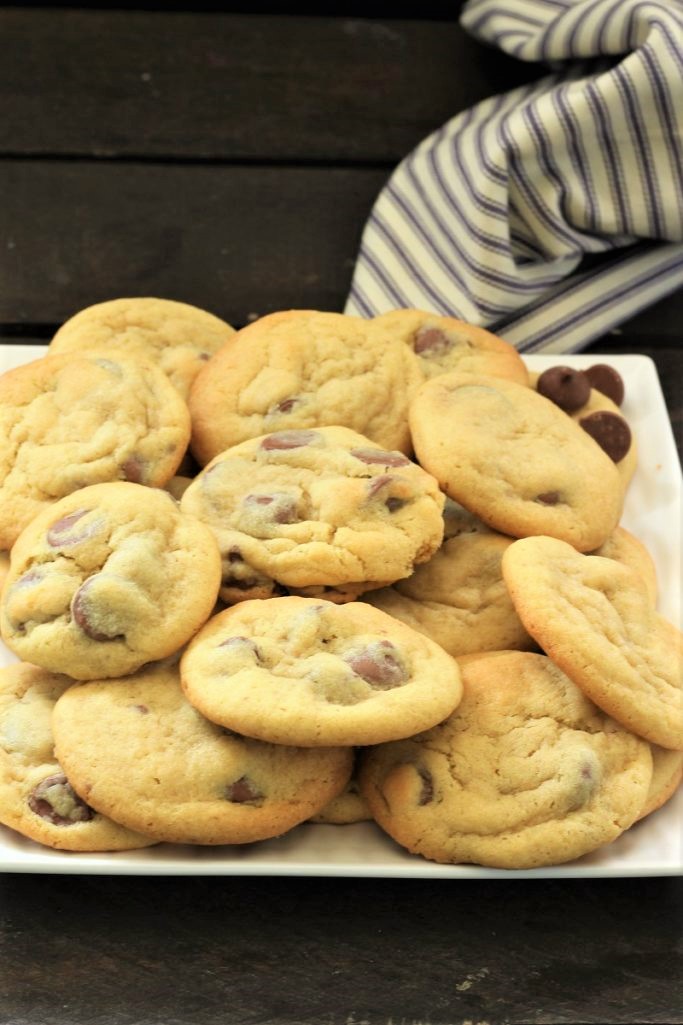 Prep Time 10 minutes

Cook Time 10 minutes

Total Time 20 minutes
Ingredients
1 cup butter
3/4 cup brown sugar
1/4 cup white sugar
1 teaspoon vanilla
1 small package instant vanilla pudding (3.9 ounces)
2 eggs
1 teaspoon baking soda
1/4 teaspoon salt
2 1/4 cups all purpose flour
1 (12 ounce) package chocolate chips
optional: nuts of your choice
Instructions
In a larger mixing bowl, mix the butter, sugars, and the vanilla together.
Add the eggs and mix for 2 - 3 minutes.
Add the dry pudding mix, salt, soda, and flour, and mix until just combined.
Stir in chocolate chips.
Stir in nuts, (if desired).
Make the cookie dough into 2" balls and bake on a cookie sheet for 8 - 10 minutes at 350 degrees.
Be careful that you do not over bake them.
Cool on a wire rack.