Zucchini waffles are a perfect way to start your day. You can feel good about giving your kids these zucchini waffles before they go back to school. The zucchini and cinnamon together make a very nice blend.
You will also love how nice and moist they are. And they work up pretty fast too. You might just want to double the batch, because I promise you, they go fast! We like to use our home made version of Maple Syrup. I must warn you, once you taste that home made syrup, you will never go back to syrup that you get from the store!
My kids will not even eat syrup that was bought in a store; no way no how. Okay they will if there is nothing else and no way possible that I can make some. It does have a lot of sugar in it, but at least there isn't any corn syrup in it. Or you could use my Buttermilk Syrup, which is also very good.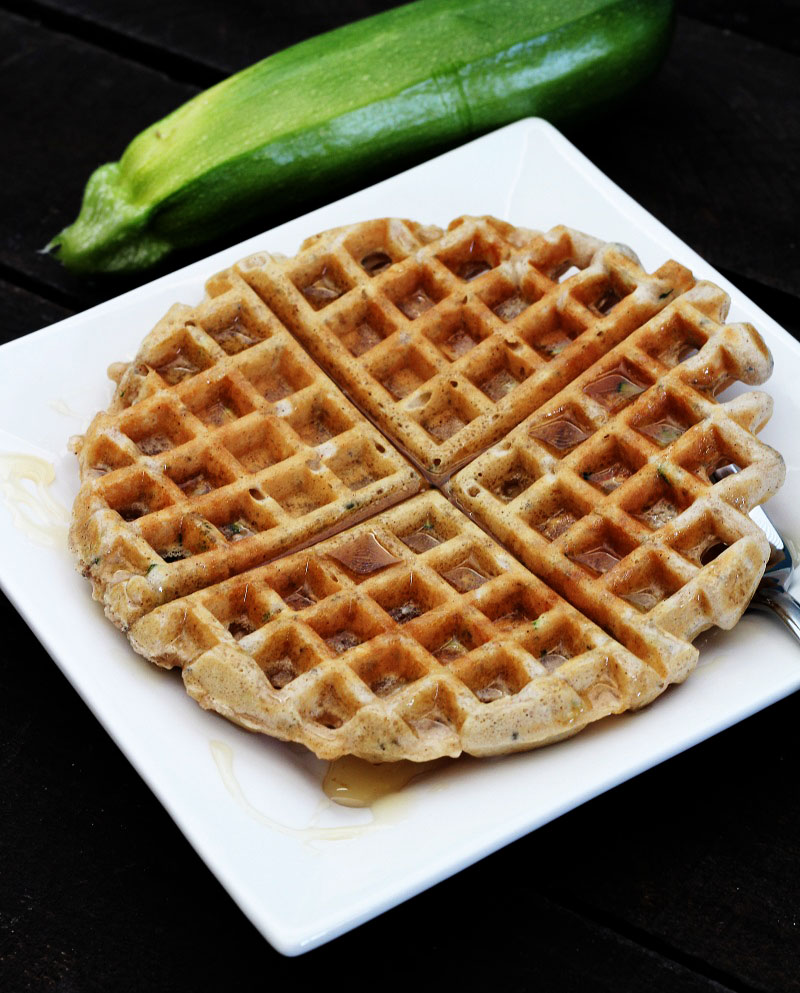 Yes, sorry here is another zucchini recipe! But what is a girl suppose to do with all this zucchini? There are a lot of fun recipes out there and so I knew that you would all love this one.
It is a great way to sneak some vegetables in, and if you don't tell your kids they will never even know that these zucchini waffles have zucchini in them! Zucchinis truly are just like rabbits. One day there aren't any, and the next day, there are 4 or 5.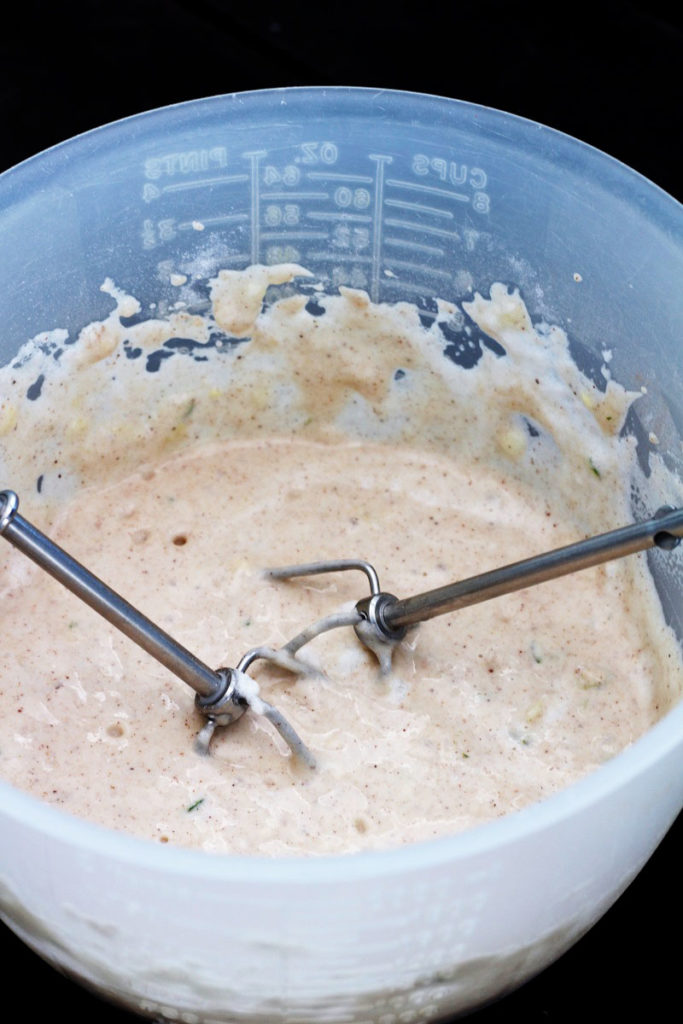 Well, I must say that the other day when I went down a water slide, I was thinking that I was young. However every time I went down one level, I would fall right off of the inner tube that I was on!
There were some nice young kids there to help you get back on, and they looked at me like, lady maybe you should be at home rocking in your chair. Well guess what, it is time to live and I am never going to go down in years, but I am pretty sure that I can feel younger if I keep moving and not sit home in my rocking chair.
Don't tell my sister; she thinks that I am rather boring because I like to stay home. What can I say, I am a stay at home kind of person. However, I am going out of town for a few days and I told my son, if I don't come back, it has been nice knowing you. He said "please come back or I will starve".
Well at least I am good for something! And my cooking must not be so bad!! Maybe his younger brother will take care of him, he made my Chicken Fettuccine Alfredo from the blog the other night and I was really proud of him, he did a great job. I hope that they will all continue to cook at home and enjoy the pleasure of good food. Enjoy using up your zucchinis!
Yield: 3 people
Zucchini Waffles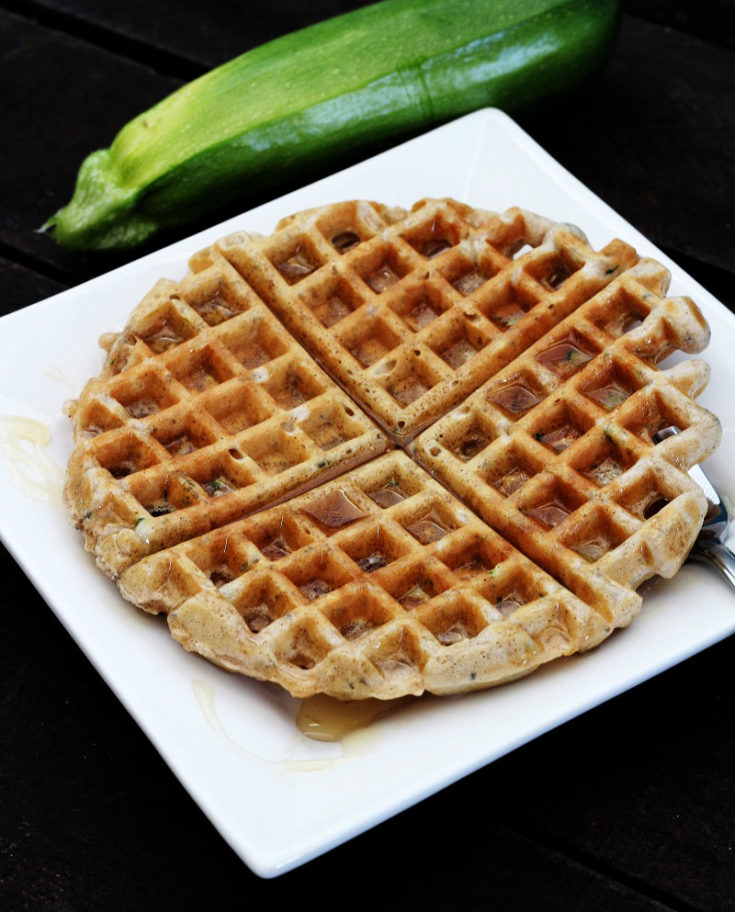 Prep Time 10 minutes

Cook Time 4 minutes

Total Time 14 minutes
Ingredients
1 1/2 cups all-purpose flour
2 tsps baking powder
1/4 tsp baking soda
2 Tbsps sugar
1 tsp cinnamon
1/2 cup zucchini, grated
1 egg, separated
1/3 cup vegetable oil
Instructions
Preheat waffle iron.
In a large mixing bowl, mix together flour, baking powder, baking soda, sugar and cinnamon.
Then add the zucchini.
In a separate bowl, beat together egg yolk and milk.
Add the milk and egg yolk mixture and the vegetable oil to the flour mixture, stir gently to combine.
Beat the egg whites until stiff peaks form; then fold into the batter.
Spray the iron with non stick cooking spray or butter with a pastry brush.
Pour mix onto the hot waffle iron.
Cook until golden brown.
Top with syrup of your choice, whipped topping, fresh fruit or all of them.
Nutrition Information
Yield
3
Serving Size
1
Amount Per Serving Calories 505Total Fat 26gSaturated Fat 2gTrans Fat 1gUnsaturated Fat 22gCholesterol 62mgSodium 456mgCarbohydrates 59gFiber 3gSugar 9gProtein 9g

This data was provided and calculated by Nutritionix