Slow cooker enchiladas are a very nice meal for lunch or dinner. The warmer weather is starting to come up on us. This is a great meal so that you do not have to heat up the house. And with Cinco De Mayo coming up, you will want to give these delicious slow cooker enchiladas a whirl.
Life is just a little or a lot busy now a days, and we are always trying to find ways and recipes that will save us time and money. This is one of those recipes. It can be doubled to serve more people if you are planning on celebrating with a crowd.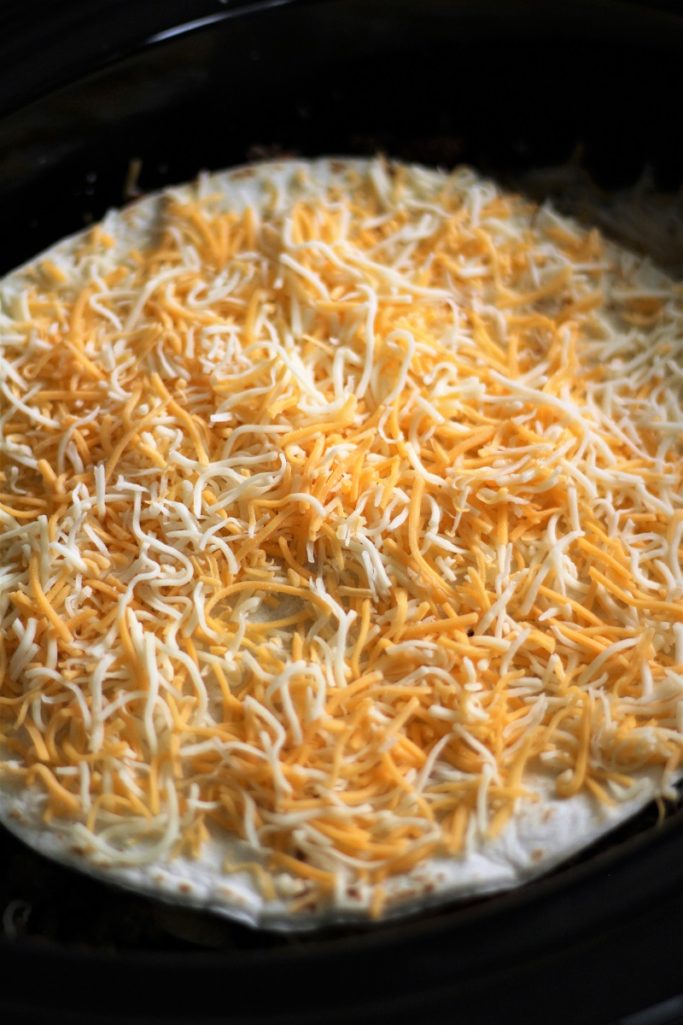 I always think it is wonderful when you can put a meal together and then go and get something else done and come back to a nice cooked meal. Last week, I spent the week getting quotes for auto insurance and trying to figure out how life insurance works.
I think that I could have put this in the crock pot and it would have made the perfect dinner. Plus, I think if you have guests that show up unexpected or you just need to stretch the meal, you can always add lettuce to the top or you just might want to try salsa or guacamole.
I love making guacamole, and this is my very favorite guacamole recipe. It is simple and delicious, but you just might want to double the batch, because it does disappear, rather quickly.
Can I Refrigerate or Freeze Slow Cooker Enchiladas Before I Serve Them or do I Need to Serve Them Immediately?
Storing Slow Cooker Enchiladas in the Refrigerator:
Enchiladas are a great meal to make ahead and then cover with foil in the fridge.
Cool to room temperature.

Place in a Cooking Pan.
Tightly cover the pan with foil before storing.
Keep the enchiladas up to 2 days in the refrigerator.
Storing Slow Cooker Enchiladas in the Freezer:
Enchiladas are a great freezer meal to make ahead and then store in the freezer.
Cover enchiladas tightly with plastic wrap.

Place in a Cooking Pan.

Then wrap the entire pan with aluminum foil, crimping the foil to seal around the edges to prevent freezer burn.

Freeze up to 3 months.

* When Reheating make sure to remove plastic wrap before reheating
Reheating Slow Cooker Enchiladas:
Preheat the oven to 350˚F.
Cover the enchiladas with foil.
Reheat for 20-30 minutes.
If you are like we are, it isn't likely that you need an excuse to make Mexican food. But since we always are looking for a reason to have Mexican food, we are glad that here in the United States Cinco de Mayo has become such a popular holiday.
We look forward to the Mexican food of Cinco de Mayo. Enjoy these slow cooker enchiladas for Cindo de Mayo, or anytime!
Yield: 6 people
Slow Cooker Enchiladas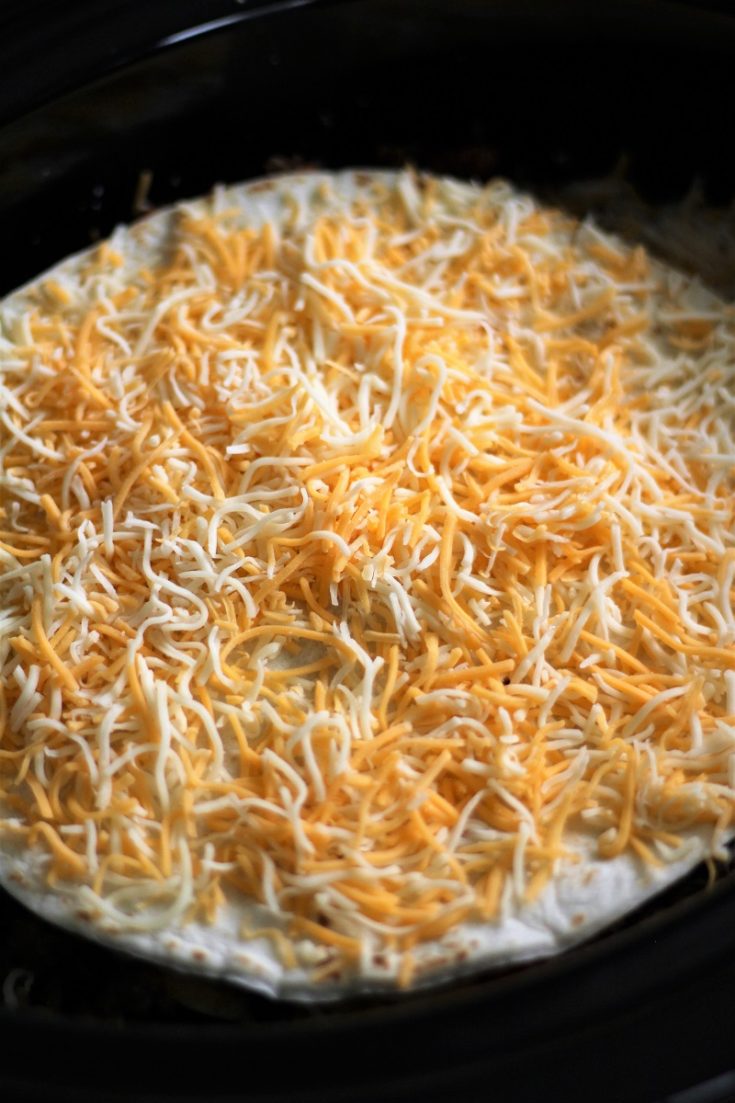 Prep Time 30 minutes

Cook Time 4 hours

Total Time 4 hours 30 minutes
Ingredients
1 pound of ground beef
1/2 cup chopped onion
1/2 cup green pepper, chopped or diced
1 (16 ounce) can pinto or kidney beans, rinsed and drained
1 (16 ounce) can black beans, rinsed and drained
1 (10 ounce) can diced tomatoes and green chilies or Rotel
1/3 cup water
1 teaspoon chili powder
1/2 teaspoon cumin
1/2 teaspoon salt
1/4 teaspoon black pepper
1 cup shredded sharp cheddar cheese
1 cup shredded Monterey Jack cheese
6 (6") flour tortillas
Instructions
In a skillet, cook the ground beef, onion, and green peppers until the ground beef is browned and cooked.
Add the pinto beans, black beans, diced tomatoes and chilies, water, chili powder, cumin, salt and pepper.
Cover and simmer for 10 minutes.
Combine the cheeses.
In a 5 quart slow cooker, layer about 3/4 cup beef mixture, one tortilla and about 1/3 cup cheese.
Repeat layers.
Cover and cook on low for 4 - 6 hours or until heated through.
Nutrition Information
Yield
6
Serving Size
1
Amount Per Serving Calories 605Total Fat 33gSaturated Fat 16gTrans Fat 1gUnsaturated Fat 13gCholesterol 121mgSodium 967mgCarbohydrates 34gFiber 9gSugar 3gProtein 44g

This data was provided and calculated by Nutritionix