Southwestern chicken and rice, aah! With Cinco De Mayo coming up, I thought you just might be wanting a Mexican dish. Cinco de Mayo is May 5th, and it will be here before we know it. So plan ahead and let's celebrate!!! This dish is nice and easy. You can add a bag of chips, some guacamole and your family will be in heaven. I can hardly wait. With southwestern chicken, (those delicious black beans that make it southwestern) and guacamole, who can go wrong?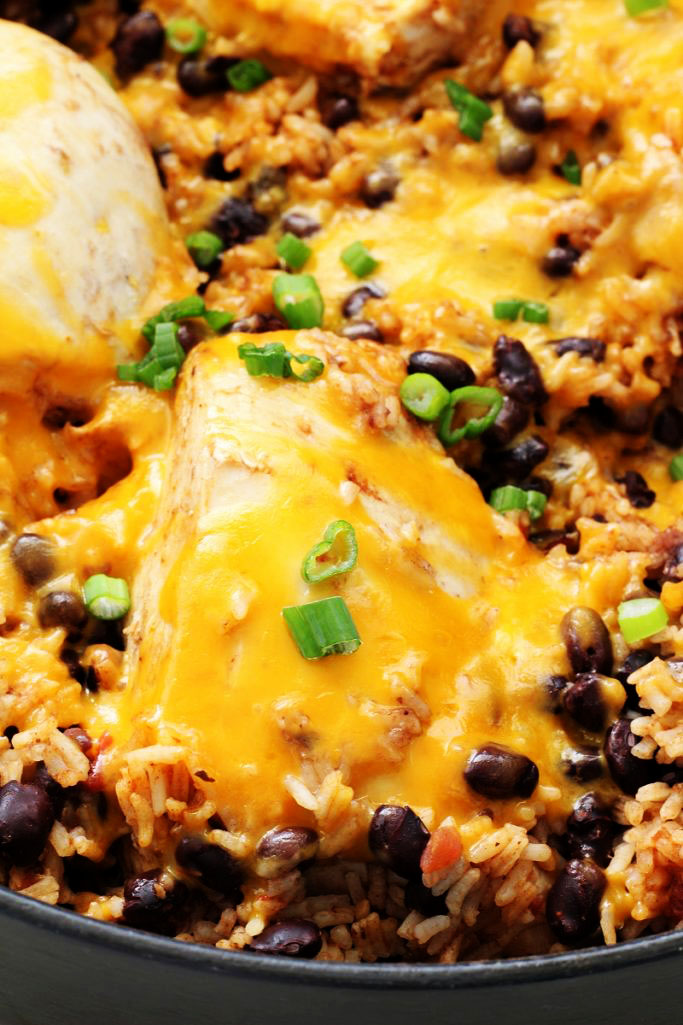 How does your family celebrate Cinco De Mayo? I am sure that I won't get my family to dance. My husband is a great dancer, but the boys in my family are like their mom and have two left feet. So I guess that we will be celebrating by eating. I know, I could get a pinata, and swinging at the pinata would have to be our exercise instead of the dancing!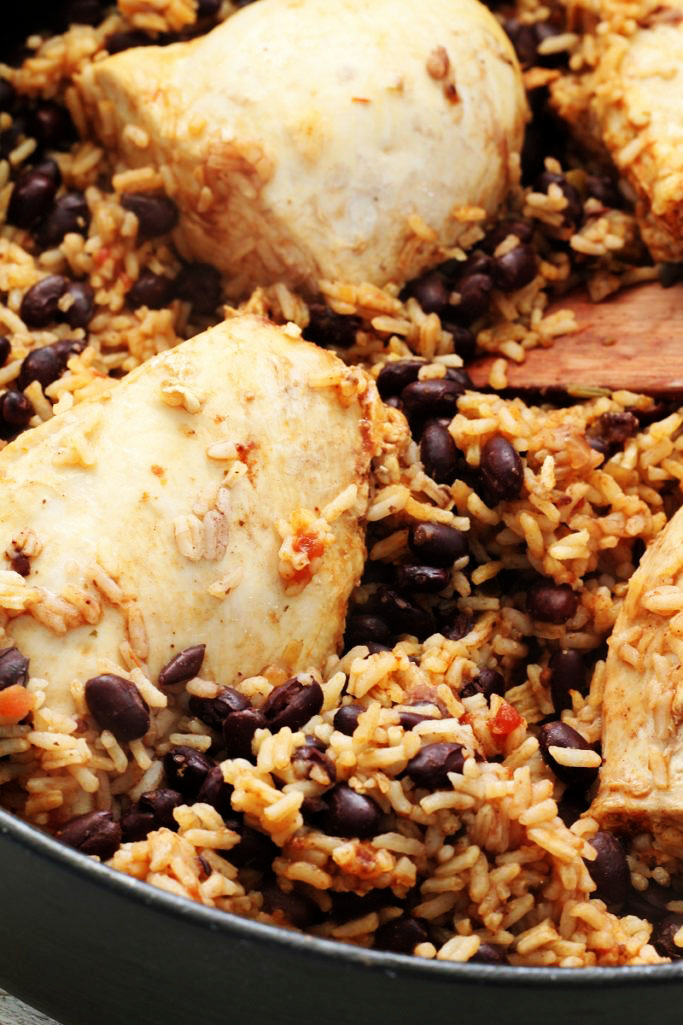 And I must say how excited I am to have the sun shining today. I hope that the temperature gets up into the high 60's, at least. Sometimes lately the wind is so cold blowing from the North, that I come back into the house as fast as I can. I have been struggling with an earache and my ear does not like the wind! I am much better now that I got an antihistamine. That has made all the difference in the world. And I am sure that a vacation would help too. Don't you think!?! I wonder when National Vacation Day is, and everyone goes on vacation. That could really be an interesting day. Can you imagine everyone on vacation the same day? I guess it is a good thing that some bosses do not allow vacation certain days because how would you get any food on this National Vacation Day? Well, I guess that we will all just have to make this easy southwestern chicken and rice. I hope that you enjoy it!!!

Southwestern Chicken and Rice
Prep time:
Cook time:
Total time:
Ingredients
4 boneless, skinless, chicken breasts halves
1 cup of your favorite salsa
1 package taco seasoning
2 cups water
2 cups minute rice, not cooked
1 (15 ounce) can black beans
1 cup shredded cheddar cheese
Garnish:
sour cream and green onions
Instructions
In a large skillet, add chicken, salsa, taco seasoning and water, and bring to a boil.
Cover and simmer for 10 minutes, or until the chicken reaches 160 degrees in the middle.
Return the mixture to a boil and add rice, and beans.
Sprinkle the top with cheese. Replace the lid.
Cook on medium to low for 5 minutes.
Garnish
Top with sour cream and green onions if desired.
Serve immediately.
Enjoy!