Chicken Enchiladas are creamy and cheesy. The other day I cooked a turkey breast and I had some left over. So tonight when I got home from work, I hurried and put these chicken enchiladas together. I love how fast I had dinner on the table. They were so quick and easy.
I put a  salad with them and dinner was perfect. I also have a recipe that you can add some salsa if you wanted to make it just a little spicier. I think that the jalapenos make them just right.
So I decided to work as a school days mom at a amusement park that is close to me so that I could get some passes to play this summer. The first thing that I discovered was that it wasn't as easy as it was 10 years ago and the other thing is that I do not know where the days go.
It seems like I get up, go to work, come home, eat, and go to bed. I really don't know how I use to have 5 kids at home and work. I do know that I use to get more done than I do now though. But it has been fun working with some other women who are doing the same thing. We are busy and when we go home we are good and tired!
I get to work in a place called Swig, and we sell pop with different flavors that you can add. We also sell cookies. Let me tell you those cookies sure look good. But I am not going to buy any because as soon as I do, I would want one every day. That is not a good idea. I did try one of the pops that had Sprite, peach flavoring and some coconut cream. Now that was good.
Also they are making a new candy shop and I got to go fill candy bins today. That was a lot of fun, and I am glad that I am not working there or my dentist bill would be very high!!!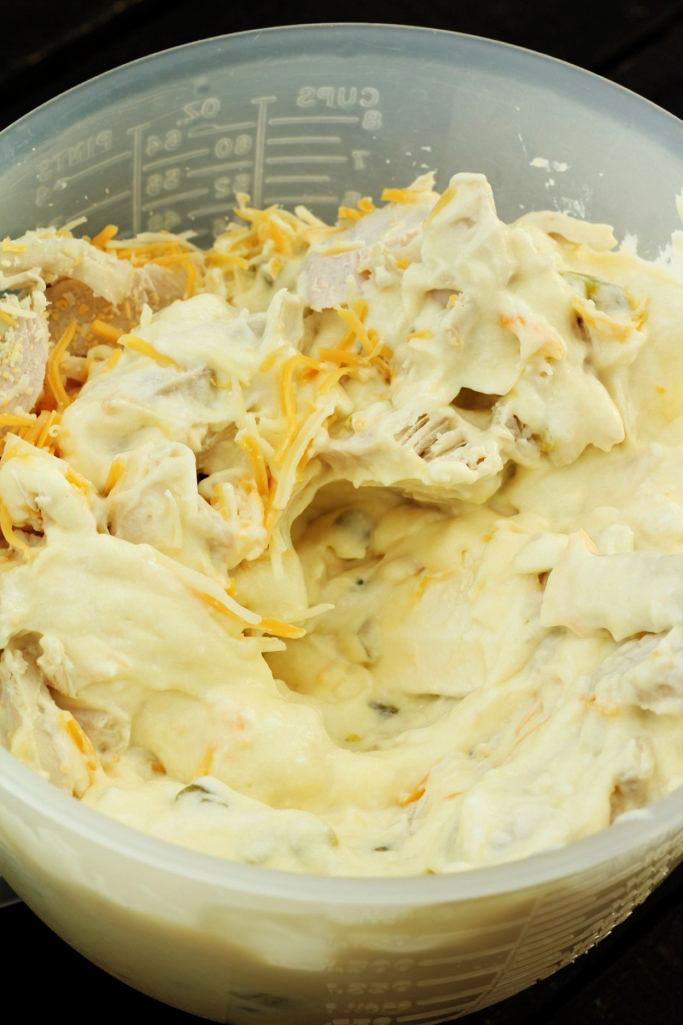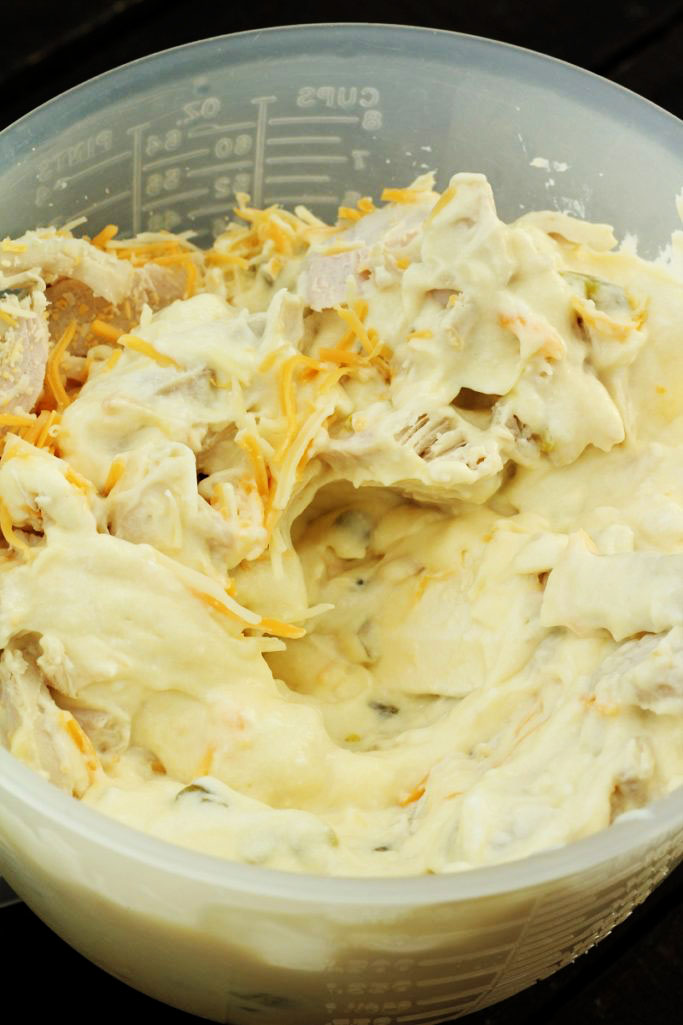 So if you ask me if I am going to do it again next year? I will tell you the answer is no!! I keep telling myself that I am 30 years old, but my body keeps telling me that I am not telling the truth. Ha ha.
I read a saying that "having an imagination is more important than knowledge". I say good, I will keep trying to have a better imagination, and one of these days when I wake up I will be able to jump out of bed instead of roll out. That is because I will keep imagining it! How about you try it and let me know if your imagination is better than mine.
Now imagine making these delicious chicken enchiladas. I know that you will be glad that you did, and your family will love you for it too. That is if they stick around long enough to eat it. I made mine and by the time I was finished, two of them had gotten away. Well, I guess they know what they are eating for dinner tomorrow. Ha ha. Have a wonderful day.


Yield: 8 people
Chicken Enchiladas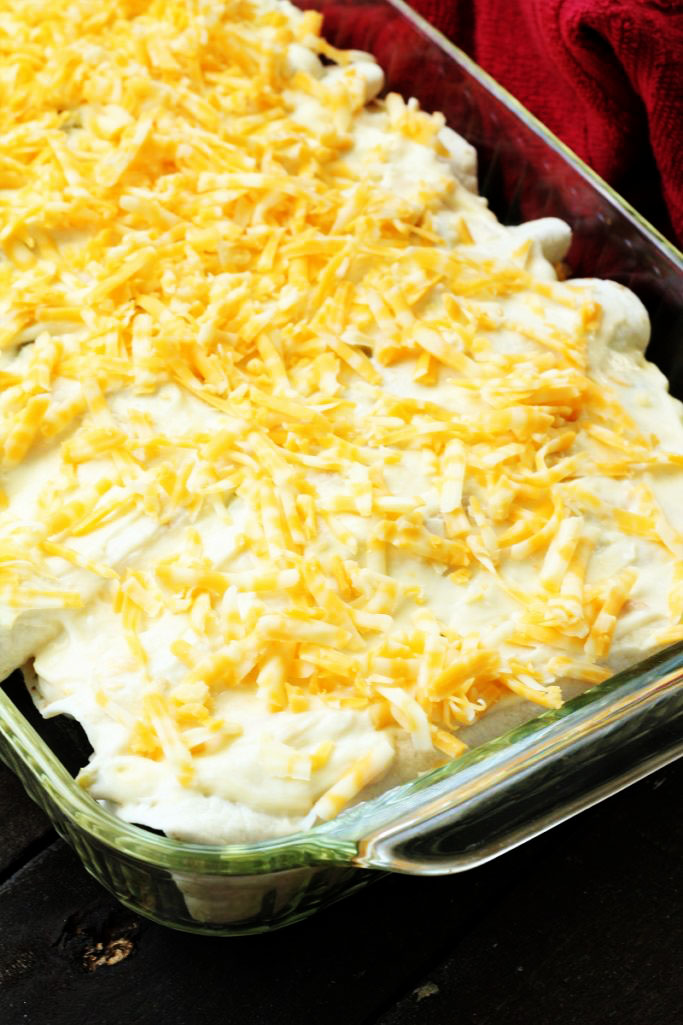 Prep Time 15 minutes

Cook Time 30 minutes

Total Time 45 minutes
Ingredients
3 - 4 cups chicken or turkey
1 (4 ounce) can jalapenos
2 (10.75 ounce) cans of Cream of Chicken soup
1 (16 ounce) sour cream or plain yogurt
2 cups grated cheese (I like cheddar)
8 flour tortillas
Instructions
In a medium bowl, mix jalapenos, soup, sour cream and 1 cup of the cheese.
Add the chicken, and mix well.
Spray a 9" X 13" pan.
Place each of the flour tortillas into the pan and add about a 1/4 cup of the mixture to each tortilla, one at a time.
Roll them up and place the seam on the bottom of the pan.
Take any remaining soup mixture and spread it on top of the rolled up tortillas.
Sprinkle with the remaining cheese.
Cover loosely with foil.
Place in a 350 degree oven.
Heat for 30 minutes.
Garnish, if desired, with dried parsley.