Refreshing citrus water punch is perfect for any special occasion or just to relax in the afternoon shade. We love using it for baby showers, bridal showers or a BBQ. It is wonderful and it will quench your thirst. You can add any extract flavor that you want. We really enjoy the lemon, peach or strawberry. If you like, you can add an extract and then just add the same flavor of frozen fruit. So if you are using peach, then you could add frozen peaches, strawberries, or even add lemons to the water if you use lemon extract. Next time I make it I am going to try coconut and add some frozen pineapple. The sky is the limit on this refreshing citrus water punch!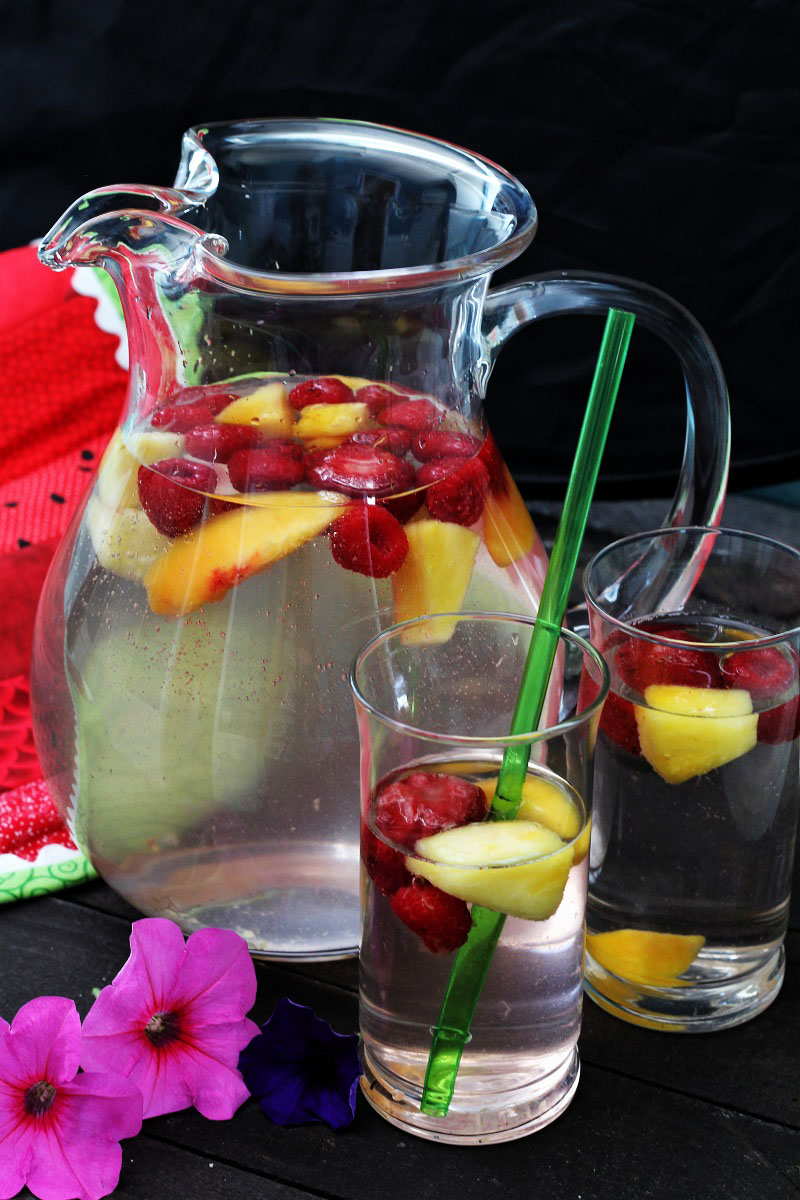 This refreshing citrus water punch is so easy to make that even your kids can make it. Four simple ingredients and some frozen fruit, and you will love it. The nice thing about it is that you can put it in a fancy glass and make it fancy or you can put it in a casual glass and make it casual. What ever the occasion, you can choose. If you had blueberries or blackberries, you could add then for a splash of color. I like to add half the water and the sugar together and then stir it. That makes it a little easier to stir, and then I add the rest of the water and the extract! If you were serving it for a bridal shower, you could ask the guest of honor what her favorite flavor is, making it special just for her. One thing that I suggest is that you let your guests know that if is not regular water. I remember once when I was at a reception and I was expecting just plain water and it was this good sweet water. It was almost a shock to my system. If you are serving something salty or a small sandwich, this is perfect. I don't care for it as much when people serve something sweet and this too. It is a little too much sweet for me. But you can do it however you like. It is perfect with salad, a sandwich or something salty. Also with a nice meal, or BBQ. I promise that your guests will love it and they will be asking you for the recipe. So try some for yourself today and then when you have a special occasion coming up, you can bring the water. Don't forget to add ice, otherwise it is a little too sweet. Enjoy!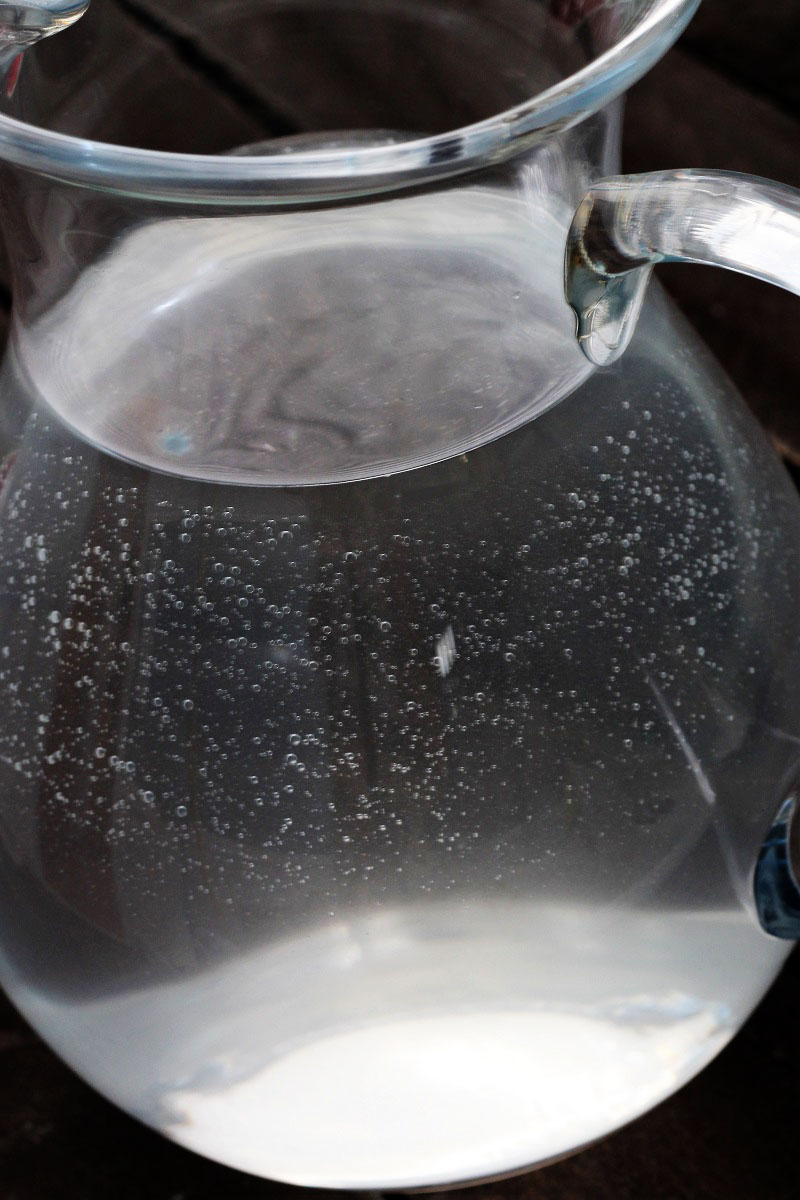 Refreshing Citrus Water Punch
Ingredients
4½ quarts of water
1 Tbsp citric acid (found in the canning area)
1½ cups sugar
1 Tbsp extract (we use lemon, peach or strawberry)
(optional): frozen raspberries, peaches, pineapples and strawberries
Instructions
Dissolve sugar in water.
Add citric acid, and extract.
Stir well and add frozen fruit or ice.
This makes a bit more than a gallon.