Brazilian lemonade with coconut is our new favorite drink. If you are looking for a beverage that is a little different than your regular lemonade, then look no further. When I made this drink, I knew that I was going to just love it. Limes and coconut seem to be a perfect combination.
My husband and I returned back from Alaska, and the only thing that I was disappointed in was the virgin pina coladas! We ordered a few and when they brought them to us, they tasted so sugary!! Way too sweet, and so we asked if we could have them with less syrup, and we think they thought that we wanted more!
So today I decided to try making my own beverage and it turned out amazing. Brazilian lemonade with coconut. Perfect. And you can make it as sweet as you like, or not too sweet.
Why is Brazilian Lemonade made with Limes if it is Lemonade?
In Brazil, lemons are actually quite rare, but there are lots of limes! The Portuguese word Limão is often used interchangeably for Lemon or Lime and since Lemons are so rare, a lot of Brazilians don't even know what a lemon is. Lemons are significantly more expensive than limes, if you can find them at all.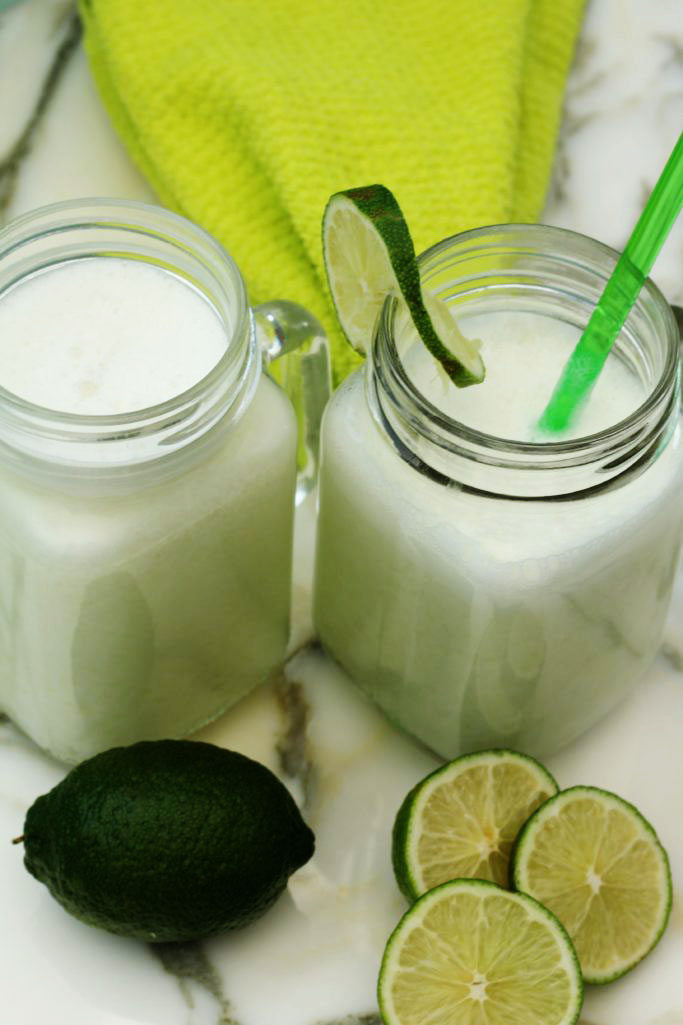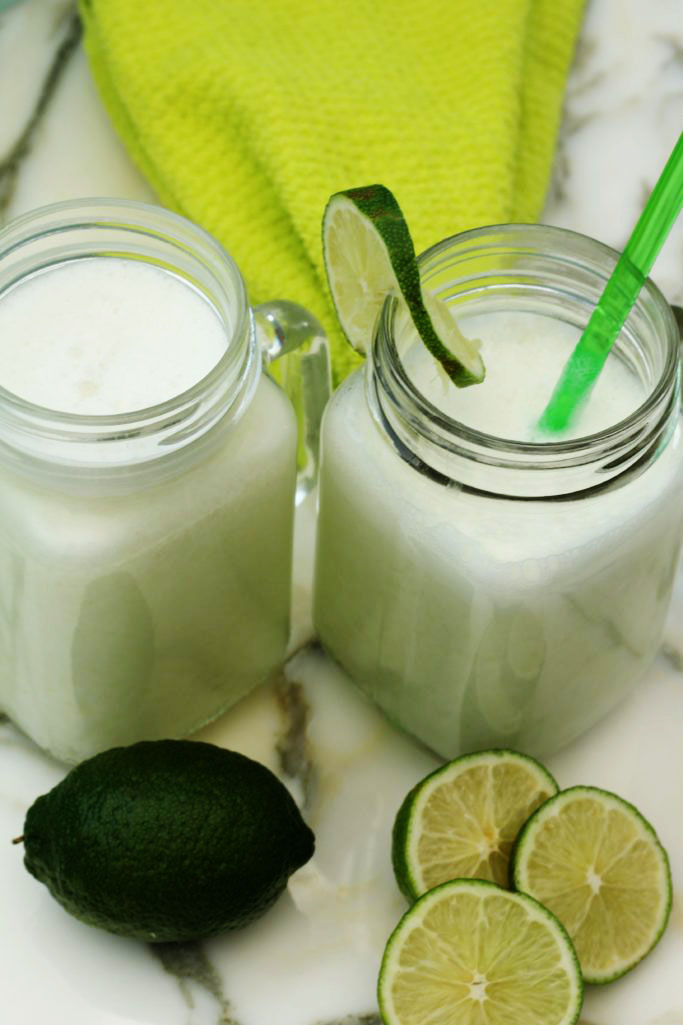 Alaska was a beautiful place and I highly recommend it if you ever get a chance. If we got to do it over again, I would ride the train in Skagway. A lot of people said that they really enjoyed it and that they got to see a lot of beautiful land.
It wasn't too cold and that made it very nice. Then there were the nights when I would think that it was 9:00 pm and it was 11:30 pm. It was so interesting. I couldn't tell you what time the sun went down because I never stayed up that long. It was nice to have a dark room and I slept like a baby.
It was so beautiful to see some glaciers and we did go to a Lumberjack Show in Ketchikan. Let me tell you, those boys can cut logs. It was fun to watch them chop logs, climb logs and even do a log roll contest in the water.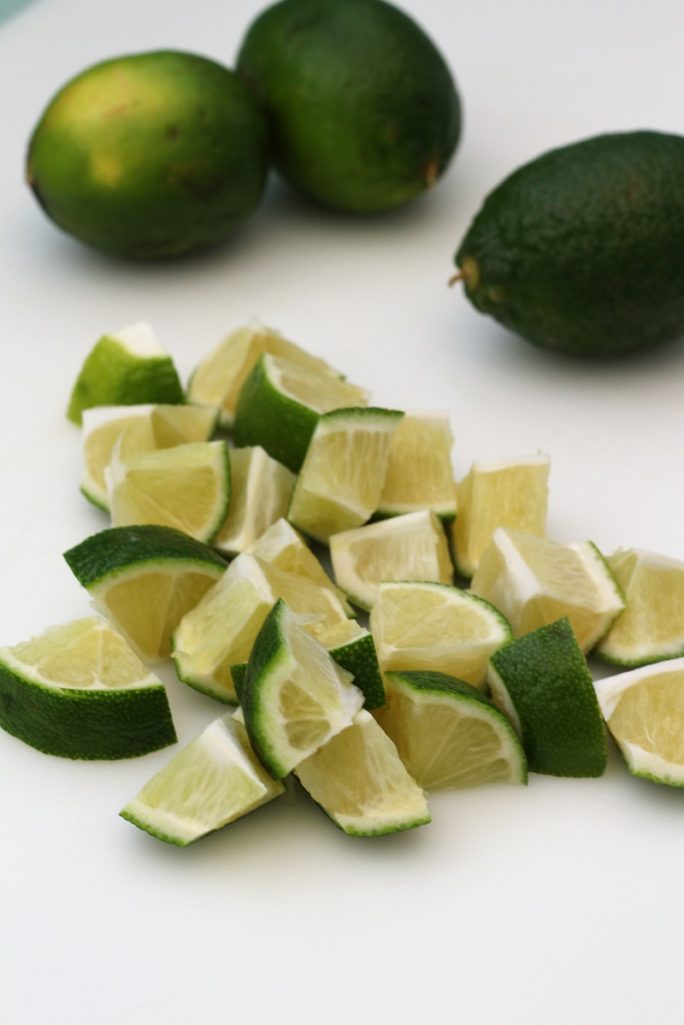 What was my favorite thing you ask, looking at the beautiful scenery, not doing dishes, not making my bed, and getting to have so many choices for dinner and not having to make it! I do enjoy cooking, but it is nice to have a break. I think that I will have to make me some more Brazilian lemonade with coconut.
My neighbor is doing a fundraiser for diabetes, they are serving hot dogs and I told him that hot dogs aren't that great for diabetes. He laughed and said, it is a fundraiser!;) You got to have a hot dog once in awhile, especially if it is for a good cause. So today, I invite you to try some amazing Brazilian lemonade with coconut and if you don't like coconut, leave it out!
Here are some other Refreshing Drinks for you:
Sparkling Blue Hawaiian Mocktail
Yield: 4 people
Brazilian Lemonade with Coconut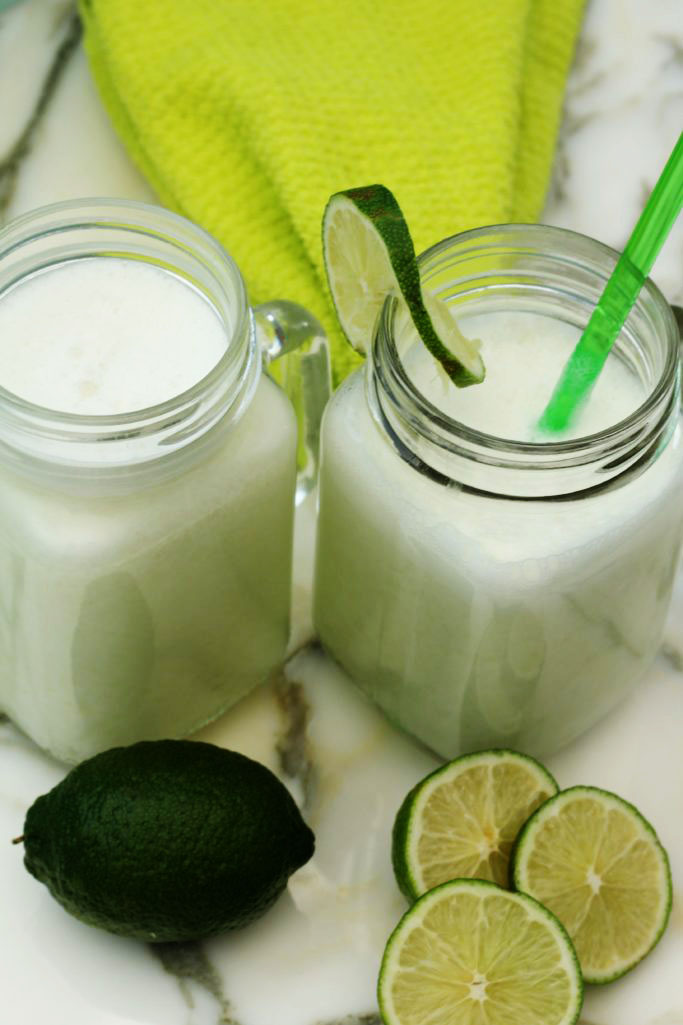 Prep Time 10 minutes

Total Time 10 minutes
Ingredients
3 cups cold water
1/2 cup sugar
2 limes, washed
3 Tablespoons sweetened condensed milk
1/8 teaspoon coconut extract (optional)
Instructions
Place the cold water into a blender.
Add the sugar and coconut extract
Add the sweetened condensed milk in the blender.
Wash the limes with soap and water, rinse well.
Cut the ends off the limes.
Then cut the limes into small pieces, about 18 pieces for each lime.
Add the limes and blend for 20 seconds.
Using a fine mesh strainer, place the strainer over a bowl or a pitcher.
Pour the mixture into the strainer removing the pulp.
Pour into 2 - 4 glasses and drink immediately.
If it is too bitter, add more sweetened condensed milk. (Some limes are more bitter than others).
Add ice to your liking.
Nutrition Information
Yield
4
Serving Size
1

Amount Per Serving

Calories 153 Total Fat 1g Saturated Fat 1g Trans Fat 0g Unsaturated Fat 0g Cholesterol 5mg Sodium 26mg Carbohydrates 36g Fiber 1g Sugar 33g Protein 1g

This data was provided and calculated by Nutritionix