Great Grape Punch is so juicy and good.  We especially like it made with home canned grape juice made from grapes from my son and daughter-in-law's tree.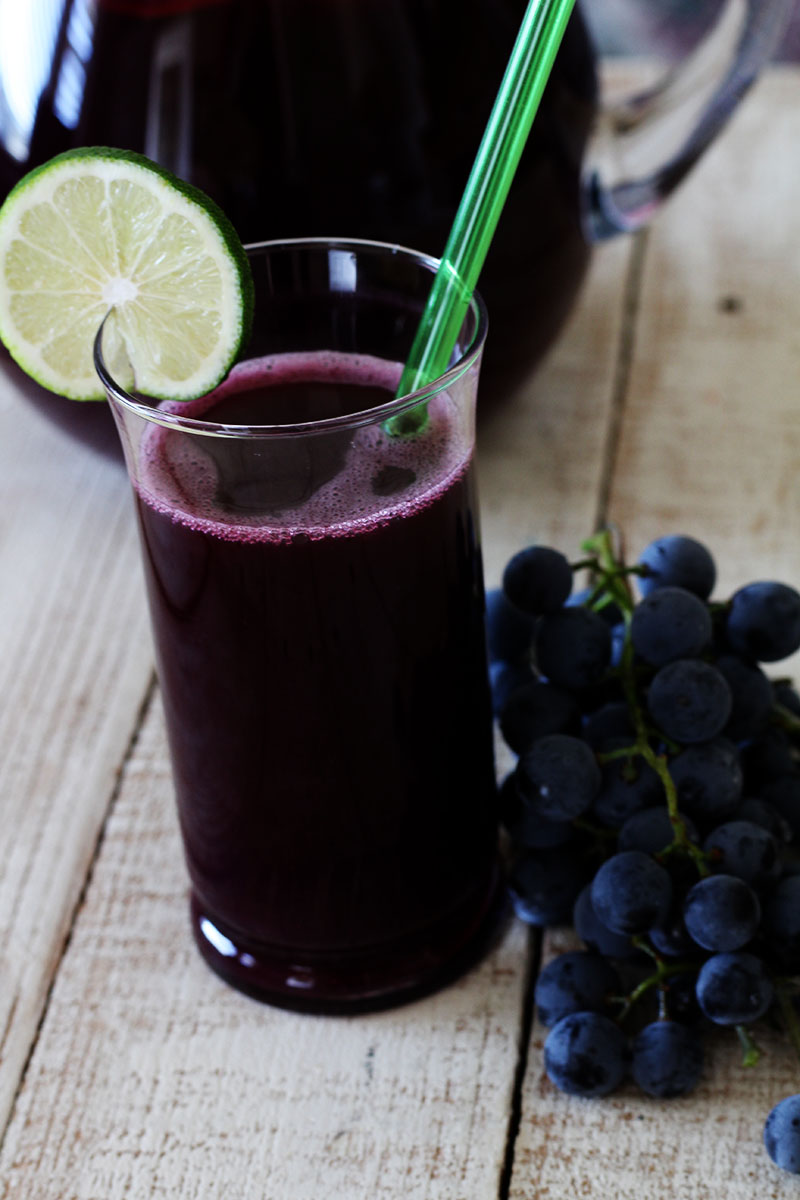 This drink reminds me of a trip that my mother and I took to visit my aunt and uncle. They lived in the city but they had such a beautiful yard. They had grapes growing up over an arbor and the beautiful grapes hung down from the arbor. They also had a beautiful variety of flowers. My mother had such a green thumb when it came to growing flowers and plants. Almost everywhere she went, she got a start and took it home and tried to grow it. A lot of people told her that she would not be able to get some of the plants to grow in Idaho where she lived. We did not have a very long growing season there and we also did not have a large abundance of water. But she was able to get some of the most exotic plants to grow (mostly inside her home). At different times she grew various orchids, avocados, and probably her greatest treasure was a Bird of Paradise (and most of these were from starts that she got from others). We always had geraniums growing. I was shocked to see the geraniums in Uruguay growing up the side of homes when I went there. I then realized how hard it is to grow some plants where the air is so arid and dry. Here's to my mother's green thumb and this great grape punch!

Great Grape Punch
Ingredients
2 quarts grape juice
1 cup orange juice
¾ cup sugar
5 Tbsp. fresh lime juice
1 cup of water or ice cubes (either, but not both)
2 (12 Ounce) bottles sprite or ginger-ale
2 or 3 lime slices
A few orange slices
Instructions
In a 4 Quart pitcher or larger pitcher, combine grape juice, orange juice, sugar, fresh lime juice, and water (add water only if you are not going to add ice cubes later). If adding water, stir until you are sure that sugar is dissolved.
Add sliced limes and oranges.
Let cool.
Just before serving, add Sprite or Ginger-ale, and ice cubes if you did not add water already.
Options
Here are a few different ideas for substitutes.
Use home canned grape juice, frozen grape juice concentrate, or black cherry Kool-Aid.
You can use Pineapple juice and pineapple slices in place of orange juice and orange slices.
You can even use frozen black berries or blue berries.