Great Grape Punch is so juicy and good.  We especially like it made with home canned grape juice made from grapes from my son and daughter-in-law's tree. However, you can use concentrated grape juice or grape juice without the added sugar.
We use to make great grape punch as part of our Sunday dinner. We all love the taste of the orange, limes and grapes together. I would say that great grape punch is one of our family signature recipes. So, if you are looking for a special drink that people of all ages can drink, this is the one.
Do you remember when you were young, what was some of the things that you use to drink? I know about the only one that we had was lemonade and Kool Aid! Now, I truly do not remember the last time I had Kool Aid.
But if you do not have any grape drink, you could also use black cherry Kool Aid. There is also a white grape juice that works well too, but I do not like the color of it and so I prefer the purple grapes. I do know that my kids and grand kids all enjoy great grape punch.
There is a problem, my son is going to move, and so I guess that I am going to have to plant my own grape vines. However, I do not have a green thumb, and now my son has a dog, that eats everything that he comes in contact with.
I can just see him after he has eaten some of the grapes that have fermented! Ha ha, maybe I better hurry and grow some so that once in awhile that dog can chill out. He is a lot hyper, and I wish that he would give me some of his energy!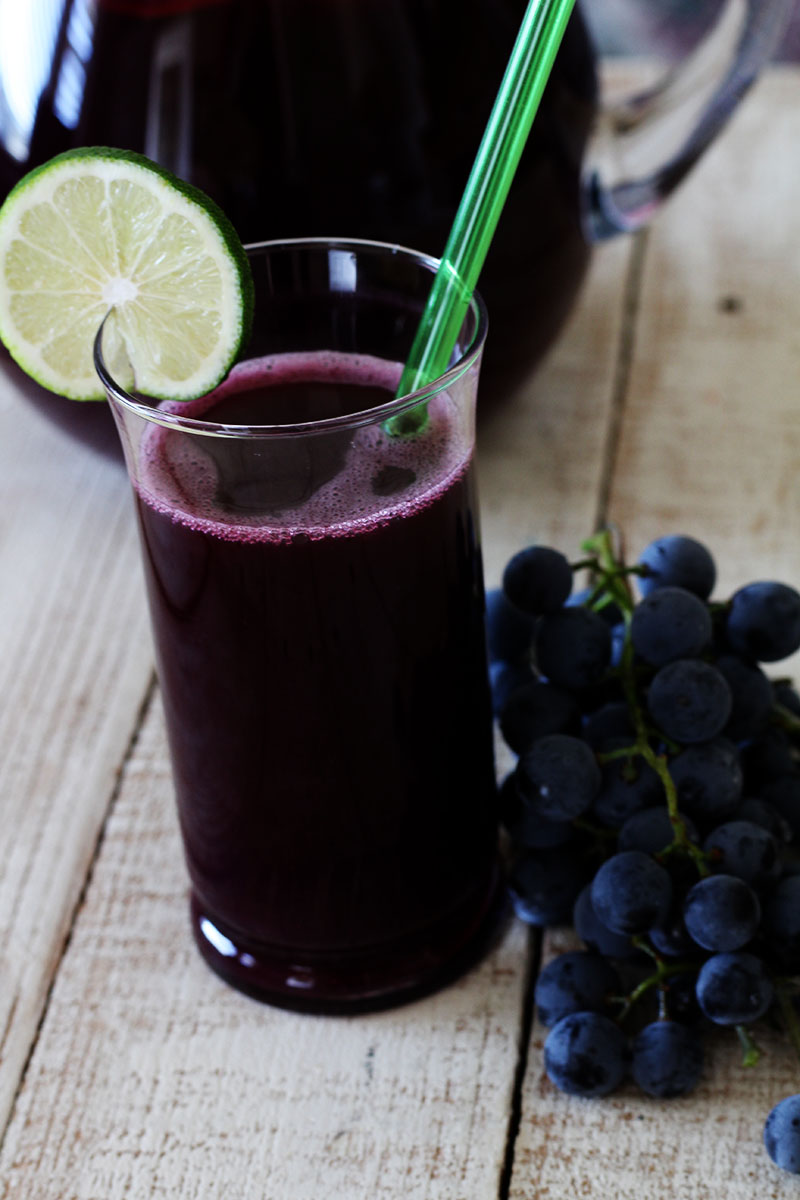 This drink reminds me of a trip that my mother and I took to visit my aunt and uncle. They lived in the city but they had such a beautiful yard. They had grapes growing up over an arbor and the beautiful grapes hung down from the arbor.
They also had a beautiful variety of flowers. My mother had such a green thumb when it came to growing flowers and plants. Almost everywhere she went, she got a start and took it home and tried to grow it. A lot of people told her that she would not be able to get some of the plants to grow in Idaho where she lived.
We did not have a very long growing season there and we also did not have a large abundance of water. But she was able to get some of the most exotic plants to grow (mostly inside her home). At different times she grew various orchids, avocados, and probably her greatest treasure was a Bird of Paradise (and most of these were from starts that she got from others).
We always had geraniums growing. My sister was shocked to see the geraniums in Uruguay growing up the side of homes when she visited there. When she returned from that trip, she told us how she had come to realize how hard it is to grow some plants where the air is so arid and dry. Here's to my mother's green thumb and this great grape punch!
Tips and tricks:
1- You can half this recipe if you do not want to make so much.
2- It is really pretty if you use some limes and oranges sliced in the great grape punch.
3- If you make the great grape punch ahead of time, wait to add the sprite or ginger-ale. This is so good!


Yield: 3 quarts
Great Grape Punch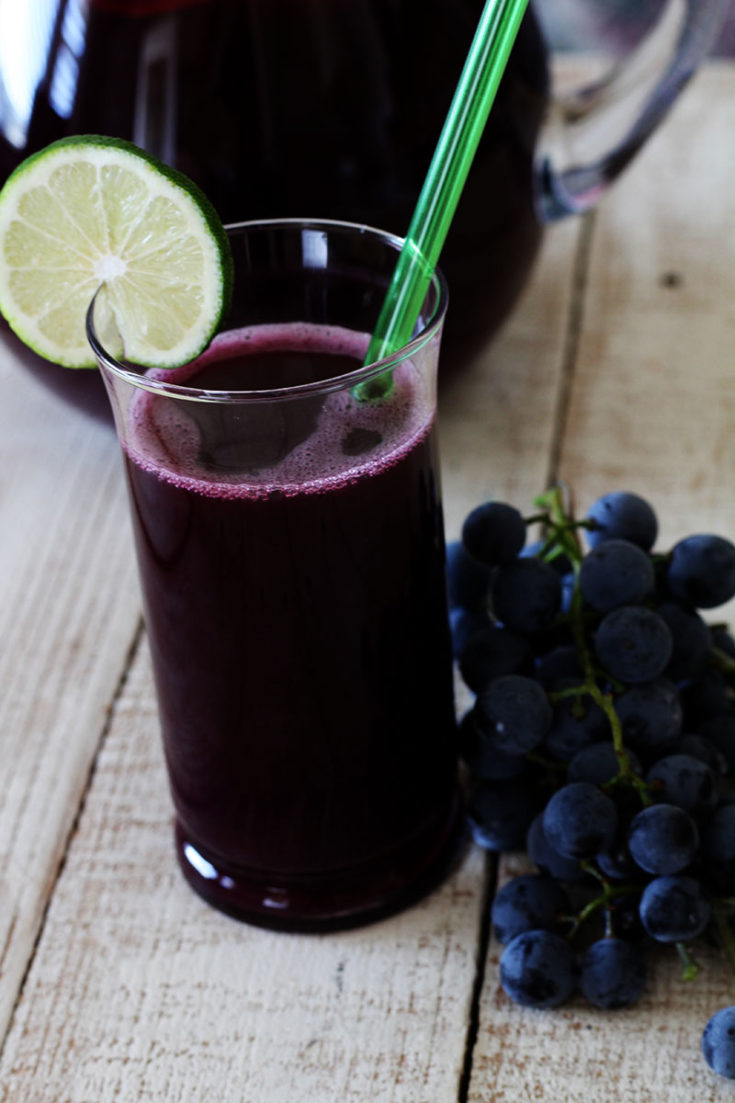 Prep Time 15 minutes

Total Time 15 minutes
Ingredients
2 quarts grape juice
1 cup orange juice
3/4 cup sugar
5 Tbsp. fresh lime juice
1 cup of water or ice cubes (either, but not both)
2 (12 Ounce) bottles sprite or ginger-ale
2 or 3 lime slices
A few orange slices
Instructions
In a 4 Quart pitcher or larger pitcher, combine grape juice, orange juice, sugar, fresh lime juice, and water (add water only if you are not going to add ice cubes later). If adding water, stir until you are sure that sugar is dissolved.
Add sliced limes and oranges.
Let cool.
Just before serving, add Sprite or Ginger-ale, and ice cubes if you did not add water already.
Options
Here are a few different ideas for substitutes.
Use home canned grape juice, frozen grape juice concentrate, or black cherry Kool-Aid.
You can use Pineapple juice and pineapple slices in place of orange juice and orange slices.
You can even use frozen black berries or blue berries.