Oven Denver omelet is a fantastic recipe if you are wondering what to do with your left over ham from Easter. It seems that a lot of the time we have left over ham after Easter, but just aren't quite sure what to do with it.
Oven Denver omelet is a quick and easy recipe, that only has seven ingredients, but the taste is wonderful. So simple and fast to put together. Your kids will love eating it before they head off to school or work.
You will enjoy it too, as well as your spouse. I love finding recipes that come together quickly, but you do not have to feel guilty that you pulled them out of a box. This is a great recipe that your kids can help with and learn cooking skills with as well.
You just might want to chop up the ham for them and let them go to work. One of the great things about Oven Denver omelet, is that you could have it for breakfast lunch or dinner. If you feel it will not be enough for dinner, you might want to add a slice of bread with a little strawberry freezer jam on it.
It is the right time of year to make your family or yourself some strawberry jam. The strawberries are ripe and ready to be used in some yummy jam.
So I have to tell you this funny story, mostly because we have all been there, done that!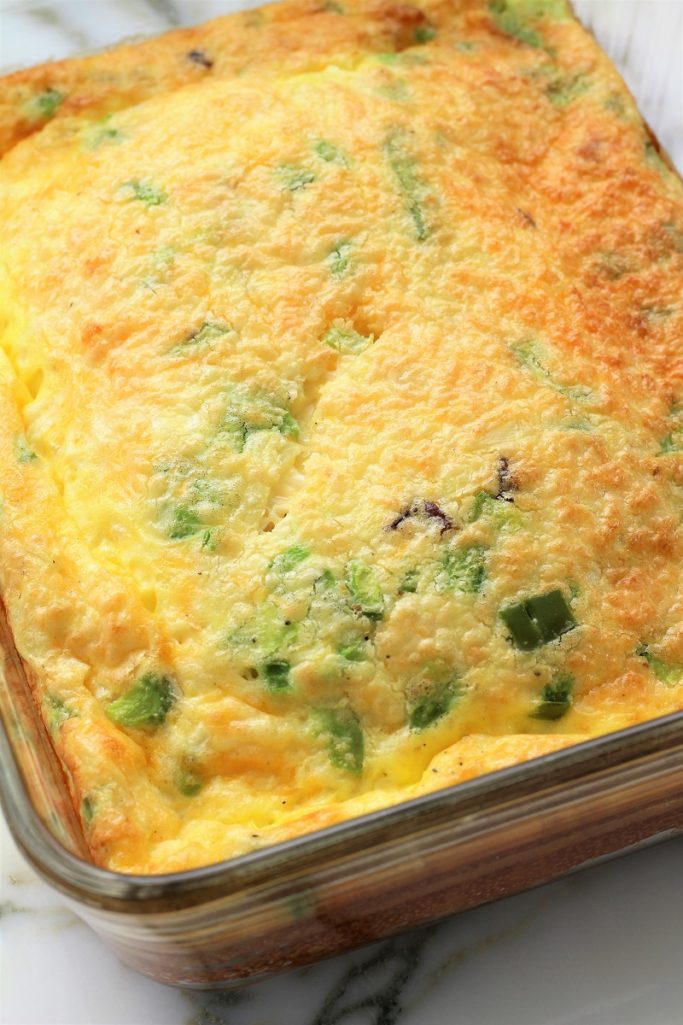 One of the ladies that I do her hair, had a little heart surgery about a week and a half ago. It wasn't major surgery; they did a little oblation on her. She did have a few complications and so they sent her to a rehab for a week.
She is a go getter for being 84 years old, nope 85 she just had a birthday this week, and her husband is 87. He has been in and out of the hospital for the past 10 years because he took pain medication on an empty stomach.
He is on oxygen and he has to get dialysis every other day. Anyway this lady likes things done the way she wants them done. And that is okay. However when I went to her house to do her hair, she decided to give me a tour.
It is a beautiful town home and she had just gotten home from the rehab. She also has an amazing daughter-in-law that comes over and helps them all of the time. She shops for them and when I was there she was doing their laundry.
This sweet lady had only been home from the rehab for 1 1/2 hours and she was very tired, but she still wanted to show me her house.
Now here it is, when we went into the bedroom she said, my word, my husband sure didn't do a very good job of making the bed!  And I said to her " well, at least he made it". Her daughter-in-law was standing right there at the bed emptying her mother-in-law's bag.
We finished our tour and I started doing her hair. Then her daughter-in-law left and went home. This lady said to her husband, "thank you for making the bed today". And he said "I didn't, it must have been Chris". (The daughter–in-law)!
Well how embarrassing is that? One thing I have learned this year more than any other year is to appreciate every gift that you get, every card that you get and every thing that someone does for you, even if it isn't the way you like it done.
None of us do things exactly alike, and in this crazy world, we just need to look for more of the good in people, and that way, we will find more of the good in ourselves. One week it will not matter if your bed is made like they teach you to make it in the military.
Just make your bed and make sure that it looks pretty good. Do your best and give someone a compliment today. There is so much to be thankful for and there are some amazing friends and family out there that are doing the best that they can.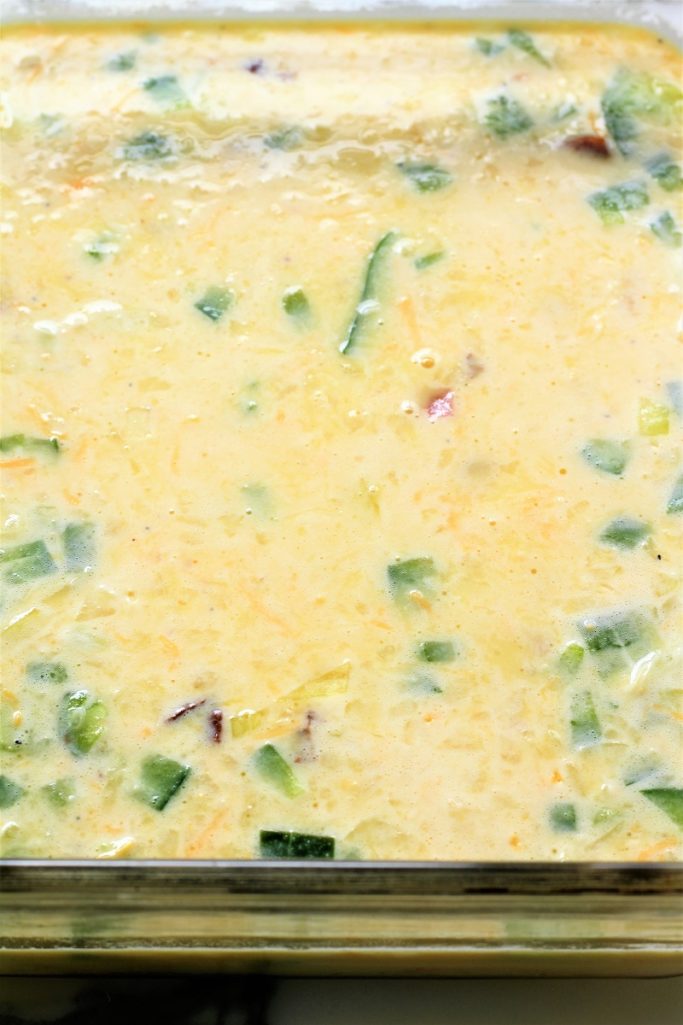 Happy Spring to all of you, and may you have a blessed week.
Tips and tricks:
1- My first tip is that you make sure that your eggs are mixed well with the cream, as it will make your omelet more light and fluffy.
2- If you are not big on onions, you can saute them ahead of time, or even use 1 Tablespoon of dried onion; if you do, add the green pepper for a minute too.


Yield: 6 people
Oven Denver Omelet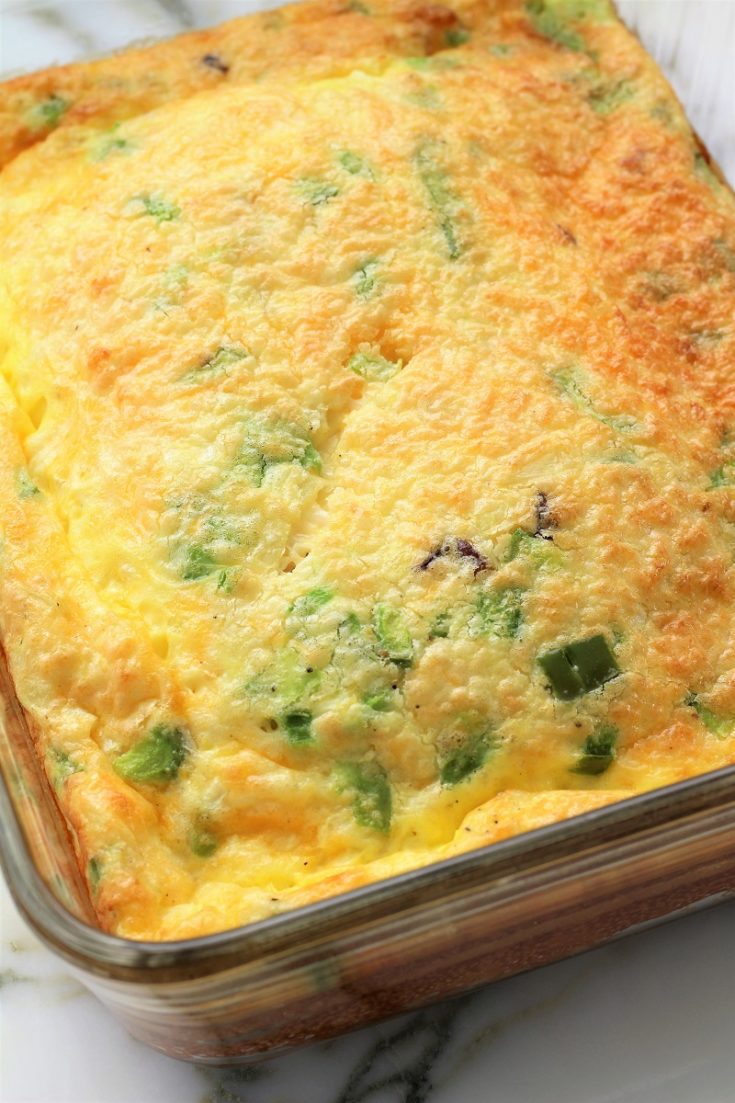 Prep Time 10 minutes

Cook Time 25 minutes

Total Time 35 minutes
Ingredients
8 eggs
1/2 cup half and half cream
1 cup shredded cheddar cheese
1 cup chopped, cooked ham
1/4 cup finely chopped green bell pepper
1/4 cup finely chopped onion
1/4 teaspoon of black pepper
Instructions
In a bowl, beat the eggs and the cream until light and fluffy.
Add in the cheese, ham, bell pepper, black pepper and the onions.
Pour into a greased 9" square baking dish.
Bake at 400 degrees for 25 minutes or until golden brown or it comes out clean when checked with a butter knife.