Yield: 16 people
Oriental Chicken Salad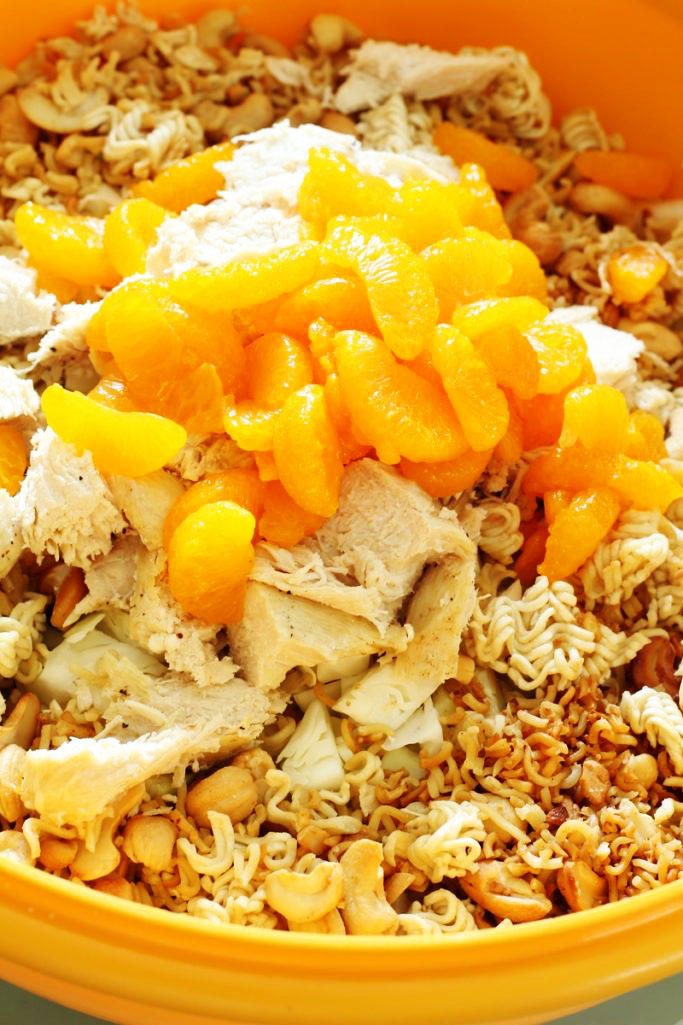 Ingredients
3 boneless, skinless, chicken breasts, cooked and cubed
1 cup sliced or slivered almonds, or cashews
2 packages Raman noodles, broken into small pieces
1/4 cup butter
1 head cabbage, or 3 heads Romaine lettuce, chopped
2 - 3 green onions, chopped
1 or 2 (8.25 ounce) cans mandarin oranges
Dressing:
1/2 cup sugar
1/2 cup oil
1/2 cup cider vinegar
1 Tablespoon soy sauce
Instructions
In a skillet, cook the chicken until the center reaches 160 degrees.
Cube the chicken and then set it aside.
Saute the almonds and Raman noodles that have been crushed in the butter, and set those aside.
Prepare cabbage or lettuce and place in a very large bowl.
Dressing:
Mix the sugar, oil, vinegar, and soy sauce, and add to the chicken after it has cooled.
Pour over cabbage, add sauteed noodles and nuts.
Add mandarin oranges, and onions if desired.
Toss gently and serve immediately.
I enjoy it even the next day, but some might think it is too soggy.