Honey mustard chicken salad has the best honey mustard dressing. I love the chicken that has just the right amount of zip, the crunchy bacon, and the juicy tomatoes. This honey mustard chicken salad is truly a meal fit for a king. Make this money mustard chicken salad if you are in a hurry and need a quick idea for dinner.
Sometimes when I have leftovers, I use them to make what I want for dinner. Remember I have one person in this house who is not big on vegetables like corn and tomatoes. So the other night I made honey mustard chicken salad using some leftovers that I had in the fridge.
As you can guess, I am so happy that I did! It was so refreshing and yet it was filling as well. I added some zucchini that I had, to it as well, but if you are not big on zucchini, you can leave it out. I also love the avocados, they are so good in salads. Even the person at my house that doesn't care for vegetables likes avocados! Score!
One thing that I must tell you is that I do not care for mustard, but this honey mustard chicken salad is wonderful. It has just the right amount of mustard that you really cannot even tell that it is mustard in the dressing.
So a few weeks ago, the women of our religion were given the challenge to have a media fast for ten days. As I participated in the media fast I discovered some interesting things.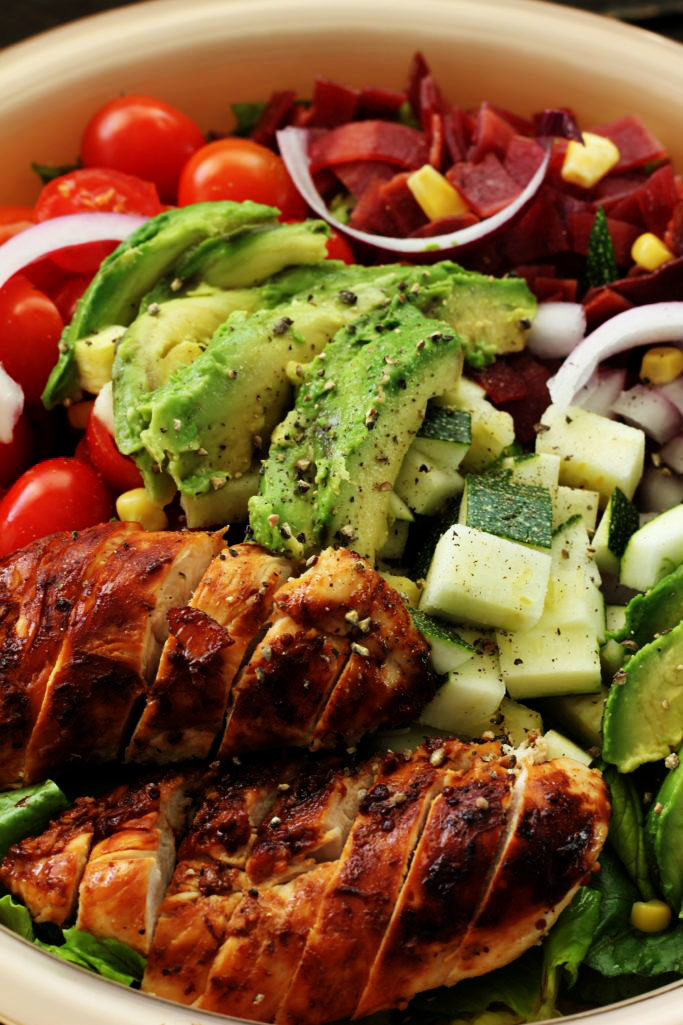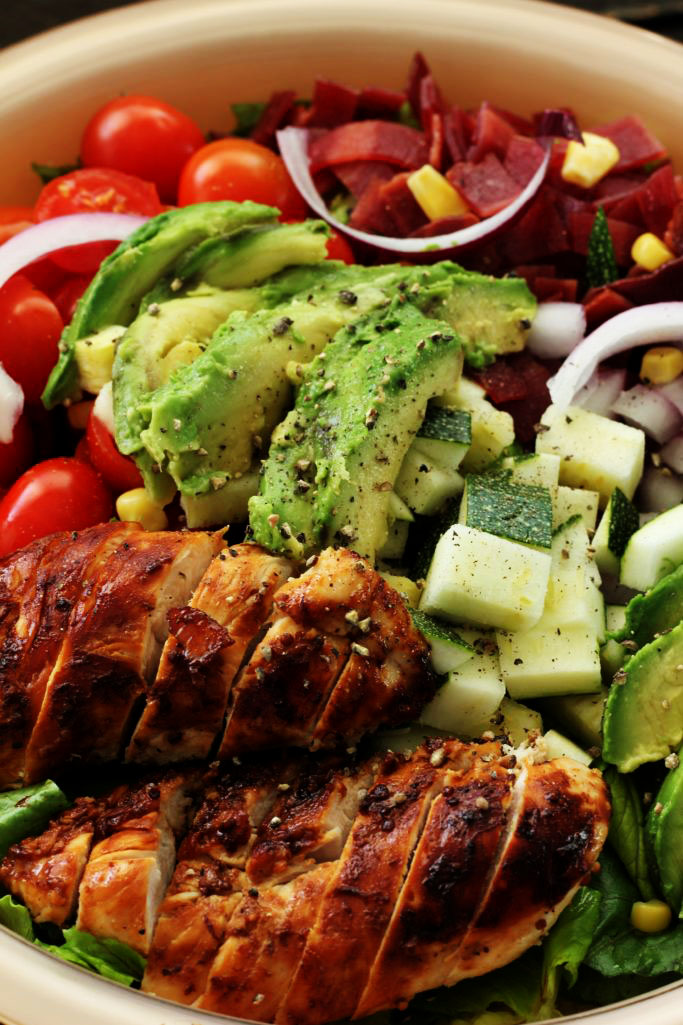 The second night of the media fast, I was cleaning up and became a little frustrated because my husband and my son were on their phones. In a little bit of a grumpy voice,:( I said, I do not think that this media fast was so that the women can do all of the jobs and the work around here. My daughter-in-law brought to my attention that maybe we thought our husbands were on their phones more because we had less time to focus on us being on our own phones.
Another thing, my daughter realized how much extra time she had. It is so interesting that sometimes in life we are living our lives through another person's life and ours is passing us by. She found that she had time to get more things done and she could give her children extra time.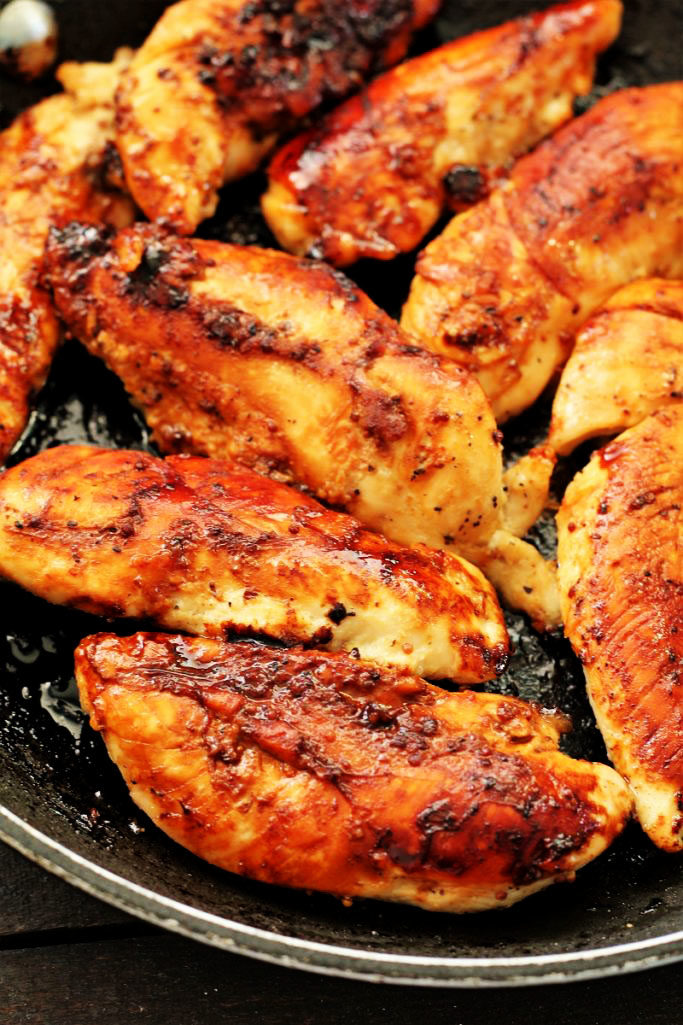 One of the most important things that I learned out of the media fast was, sometimes we do not think that we have an addiction to social media or whatever it is that we are addicted to. But if we give up one addiction, we usually find something else to be addicted too.
I wasn't on Facebook or Instagram like I usually am, but I watched more TV and checked my email more. So, even if you do not do a 10 day social media fast, maybe we could start with just one day; like Thanksgiving. Take the time to learn about our friends and family, find some fun questions to ask them. Keep it simple, like what is your favorite color, what is your favorite food, what is your favorite candy bar?
Better yet, play the candy bar game after finding out what everyone's favorite candy bars are ahead of time. Everyone sits in a circle and all of the candy bars are placed in the middle of the circle. Each person shakes two dice when it is their turn. If they get doubles, they pick a candy bar and then hide it behind their back. When someone else rolls doubles, they can either pick a candy bar from the middle, or if they remember what you hid behind your back and they want that candy bar, they can call you out and ask for it. If they get it wrong, you get to keep it and they miss out on their chance to get a candy bar.
So tonight, go make some honey mustard chicken salad and enjoy it.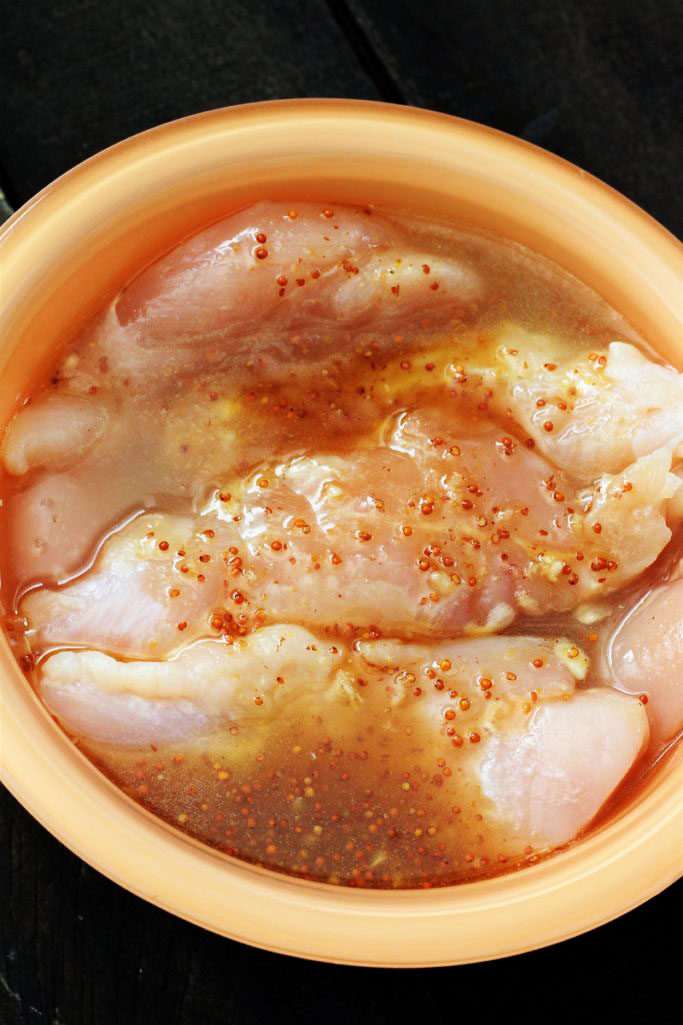 Tips and Tricks For Honey Mustard Chicken Salad:
While the chicken is cooking, place the bacon in the oven on 350 degrees on a baking sheet and let it cook for 30 minutes or until the bacon is a little crunchy.
If you do not have time to marinate the chicken, it still tastes great.
Use any vegetables that you enjoy.
Garnish it with chives or even fresh cracked black pepper.
Yield: 6 people
Honey Mustard Chicken Salad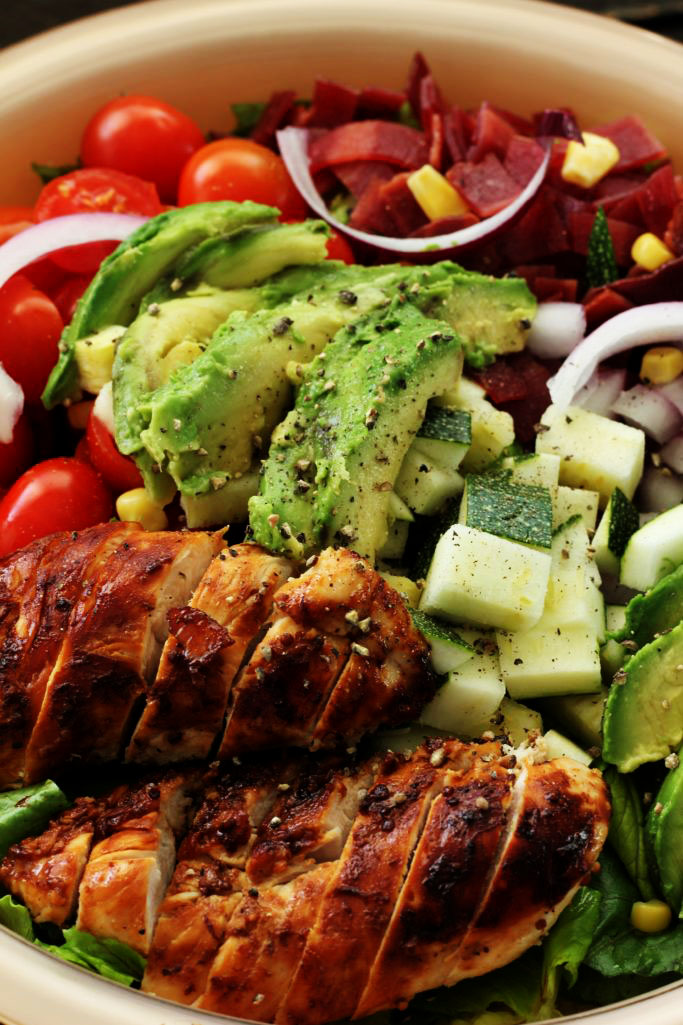 Honey Mustard Chicken Salad is a quick and easy dinner. I love the cruchy bacon and the juicy tomatoes with the spicy chicken.

Prep Time 15 minutes

Cook Time 15 minutes

Total Time 30 minutes
Ingredients
4 boneless skinless chicken breasts or chicken tenders, sprinkled with salt and pepper
2-3 Tablespoons Olive Oil
1/2 cup bacon cooked and chopped
4 cups washed Romaine lettuce, chopped or shredded
3/4 cup cherry tomatoes
1 large avocado, pitted and sliced
1/2 cup zucchini, (optional)
1/2 cup corn, frozen and rinsed (optional) if you use canned, drain the juice
few slices of red onion
Dressing:
1/3 cup honey
2 Tablespoons whole grain mustard
1 1/2 tablespoons Dijon mustard, (mild)
1 1/2 Tablespoons Apple Cider vinegar (you can also use regular)
1 medium clove garlic, minced
Instructions
Note: If you want to marinade your chicken, make the dressing (instructions shown below under Dressing) first
In a non stick skillet, place the 2-3 Tablespoons of oil, place the chicken in the pan and let it cook on medium until the chicken is cooked through.
Allow the chicken to cool for awhile.
While the chicken is cooking, I cook my bacon in the oven in a baking sheet, on 350 degrees for 30 minutes or until it reaches the amount of crunch that I like.
You can also clean the skillet and cook it in the same pan, after the chicken is cooked.
In a large bowl, place the lettuce, zucchini, cherry tomatoes that have been sliced in two, avocado that is sliced, corn, onion, then the bacon and the chicken that have both cooled.
Add a little water to the dressing if it is too thick and drizzle over the salad.
Dressing:
In a medium bowl, whisk together the honey, mustards, olive oil, vinegar, garlic and a few sprinkles of salt and pepper.
In a 2 1/2-3 cup bowl, add the chicken and half of the dressing and allow it to marinade for 2 hours or more.
Place the other dressing in the fridge and save it for the salad. Make sure that it is not touched by the chicken.
Nutrition Information
Yield
6
Serving Size
1

Amount Per Serving

Calories 462 Total Fat 23g Saturated Fat 5g Trans Fat 0g Unsaturated Fat 16g Cholesterol 90mg Sodium 665mg Carbohydrates 31g Net Carbohydrates 0g Fiber 4g Sugar 22g Sugar Alcohols 0g Protein 35g

This data was provided and calculated by Nutritionix