Oreo Cake is a fun cake to make and serve!  If you love Oreos, (and who doesn't, especially now that there are different flavors), you will love this cake.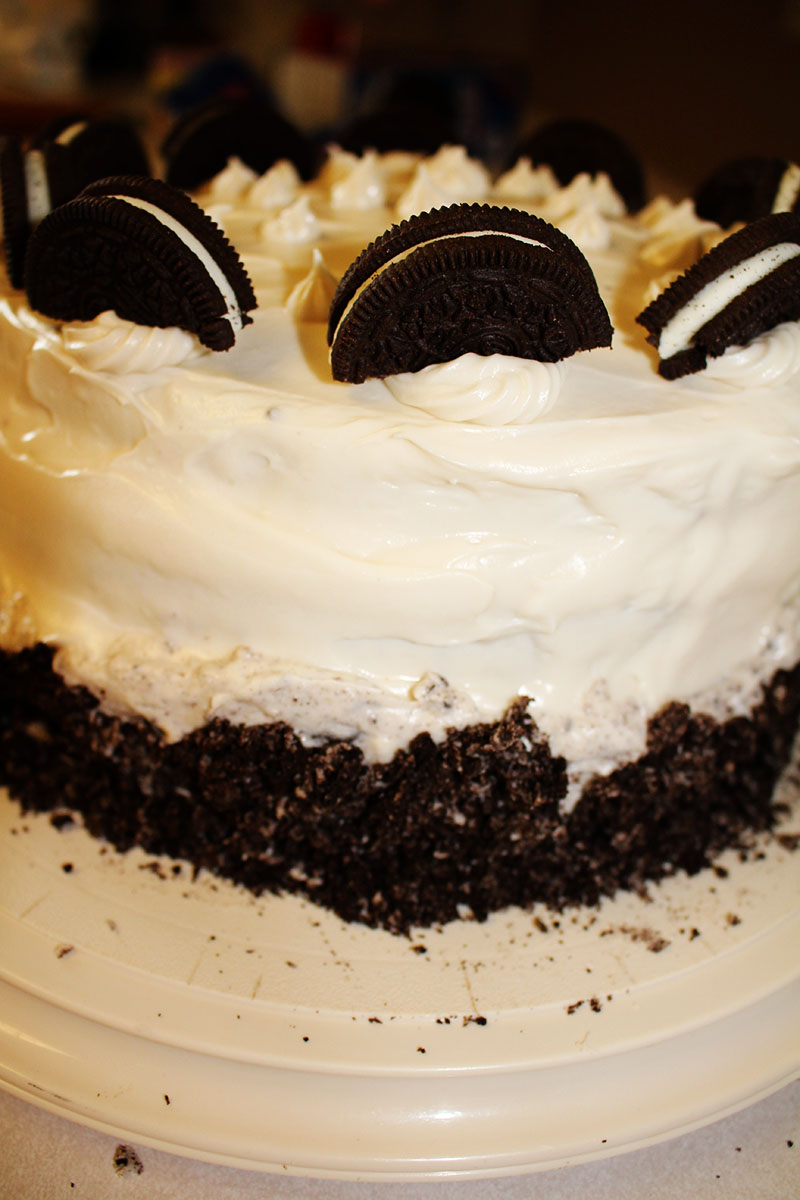 I made this Oreo Cake for my son's 25th birthday. He loves Oreos, and he loved the cake. He also likes Swedish Fish and I tried to find some of the Swedish Fish Oreos that recently came out, but I couldn't find them. That would have been great. Have fun with this cake.


Yield: 16 - 20
Oreo Cake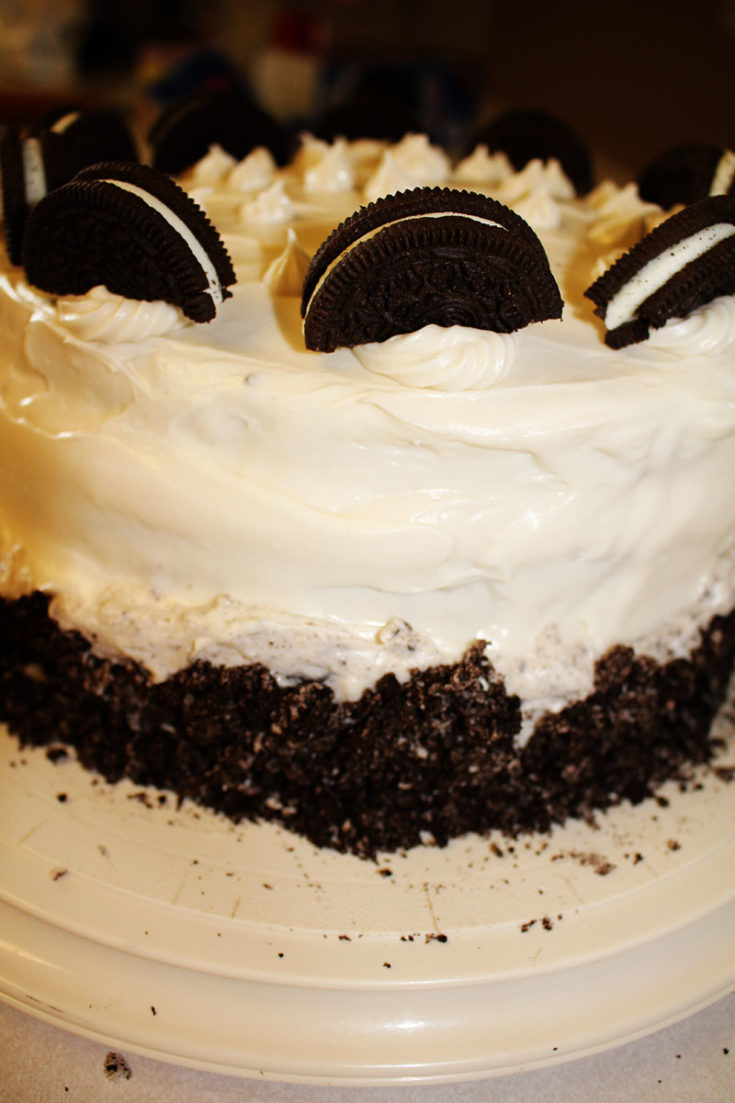 Prep Time 20 minutes

Cook Time 17 minutes

Total Time 37 minutes
Ingredients
CAKE
1 box chocolate cake mix
1 small package chocolate instant pudding mix
4 eggs
3/4 cup applesauce
1 cup sour cream
2 tsps. vanilla extract
FROSTING
1/2 cup softened butter
8 ounces softened cream cheese
2 tsps. vanilla extract
2 Tbsps. milk
4 cups powdered sugar
GARNISHMENT
2 cups crushed Oreo cookies
10 Oreo cookies (for decoration)
Instructions
CAKE
Combine cake mix and instant pudding mix into a small bowl and set aside.
In a large bowl, combine eggs, applesauce, sour cream, and vanilla extract.
Stir in cake mix/pudding mix mixture.
Divide batter evenly into greased lightly floured pans and spread the batter out flat with a spatula.
Bake in 3 8-inch pans at 350 degrees for 17 - 22 minutes or until the cakes test done.
Let cool completely.
FROSTING
Beat butter and cream cheese together.
Add vanilla extract and milk.
Slowly add in powdered sugar until you reach desired consistency.
Place approximately 1/4 of the frosting into a small bowl with the 2 cups of crushed Oreo cookies and fold them together. This frosting will be used between your cake layers.
To assemble your cake, place your first layer on your cake plate and frost the top with the Oreo frosting.
Stack the next layer on top of the first one and frost the top of that layer with the rest of the Oreo frosting.
Stack the next layer on top of the second layer and frost the top and sides of the cake with the plain cream cheese frosting.
GARNISHMENT
Use the extra cookies and crushed cookies to decorate as you desire.