Monkey bread has been around for quite some time, but how about Monkey Bread Muffins! Now you can make that delicious Monkey Bread in a muffin tin, making sure that you get your own piece before it is all gone.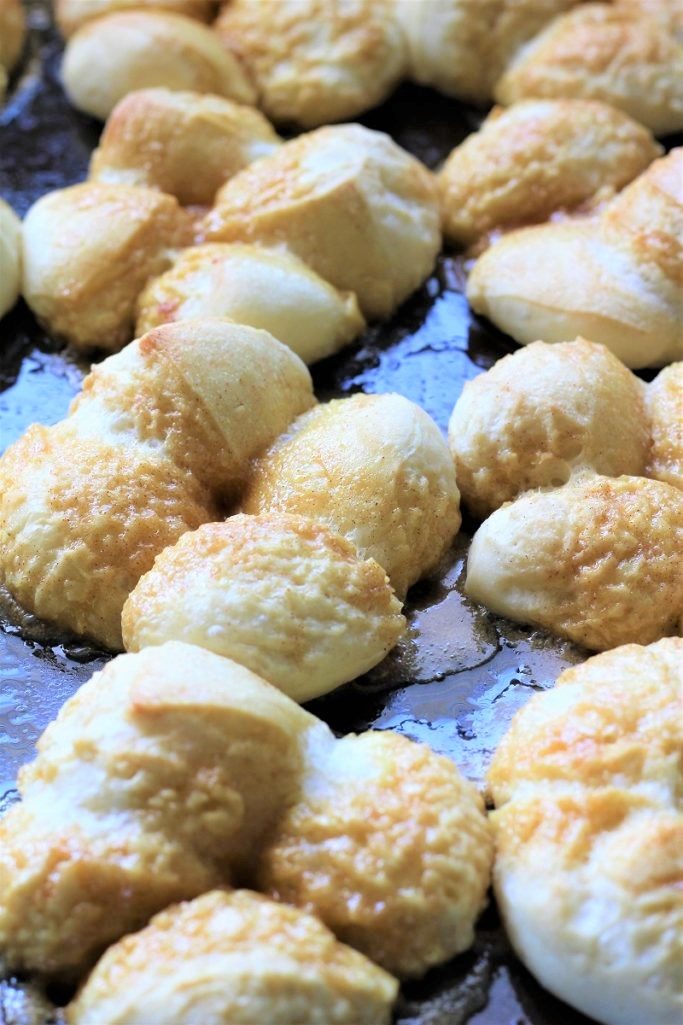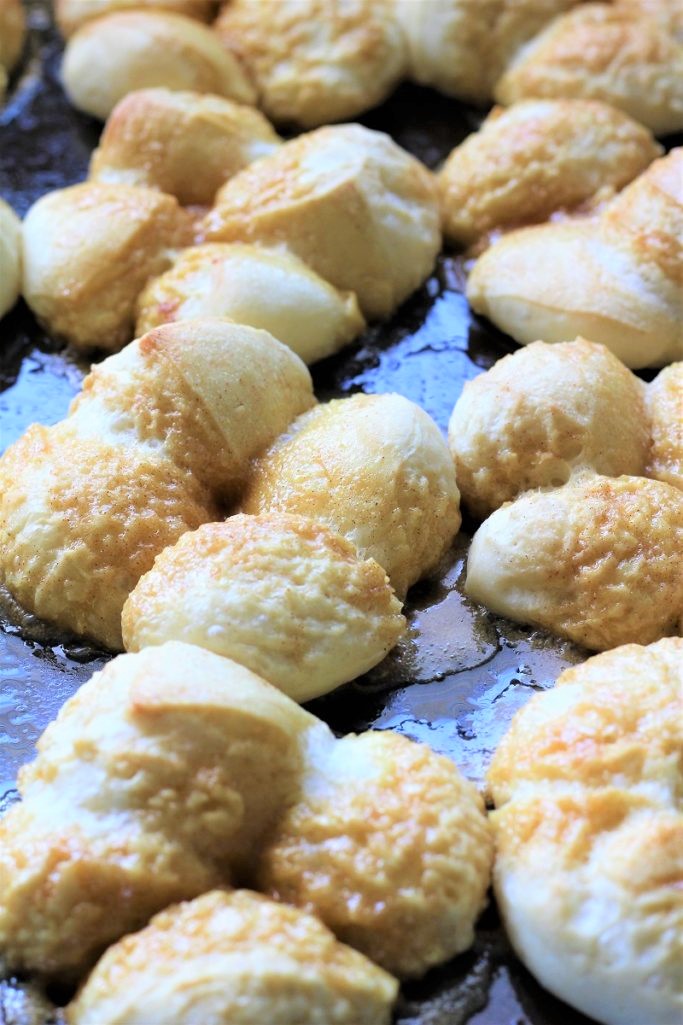 Monkey Bread Muffins are a fun breakfast for kids or a great after school snack!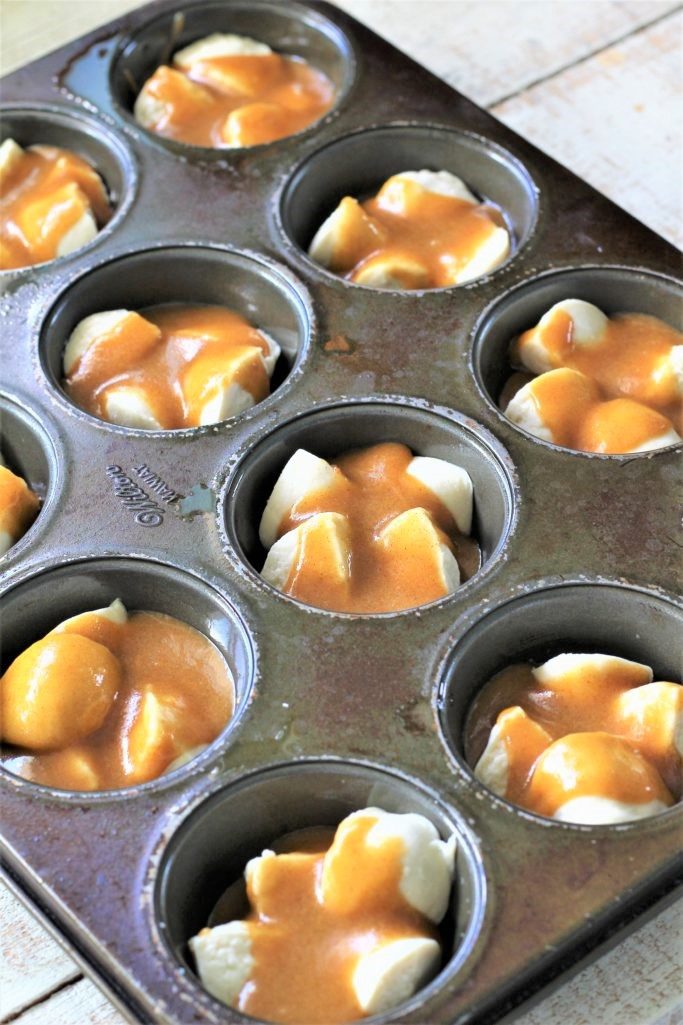 Can I Make My Own Dough for Monkey Bread Muffins?
Yes, you can make your own dough. I just like to use the Bake and Serve frozen rolls because they make this recipe so easy.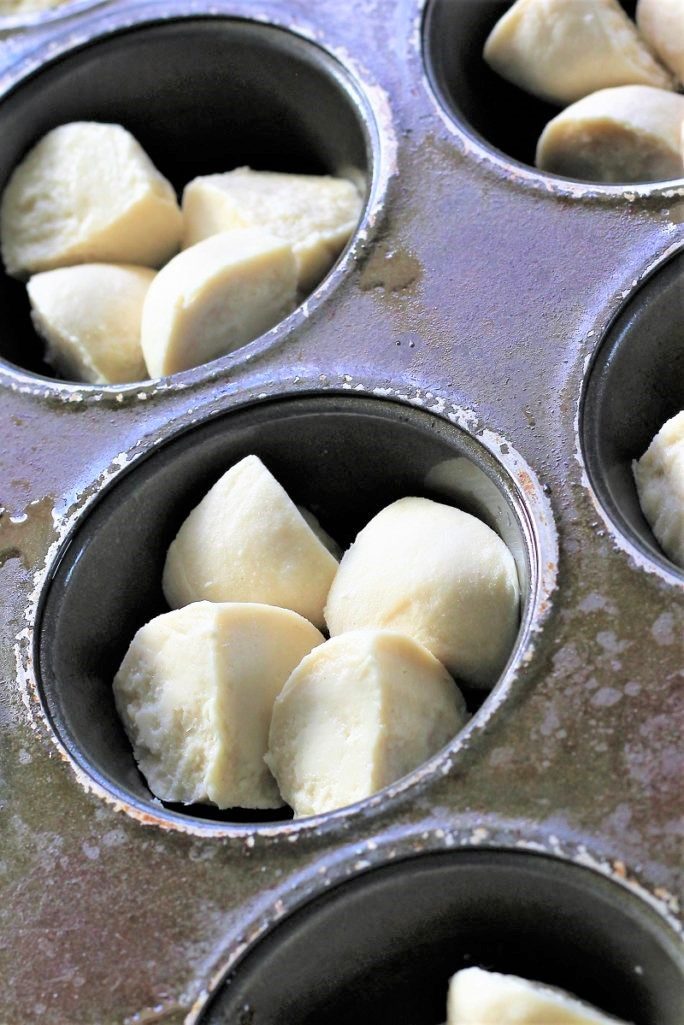 Other Muffins that You May Want to Try:
Yield: 2 dozen
Monkey Bread Muffins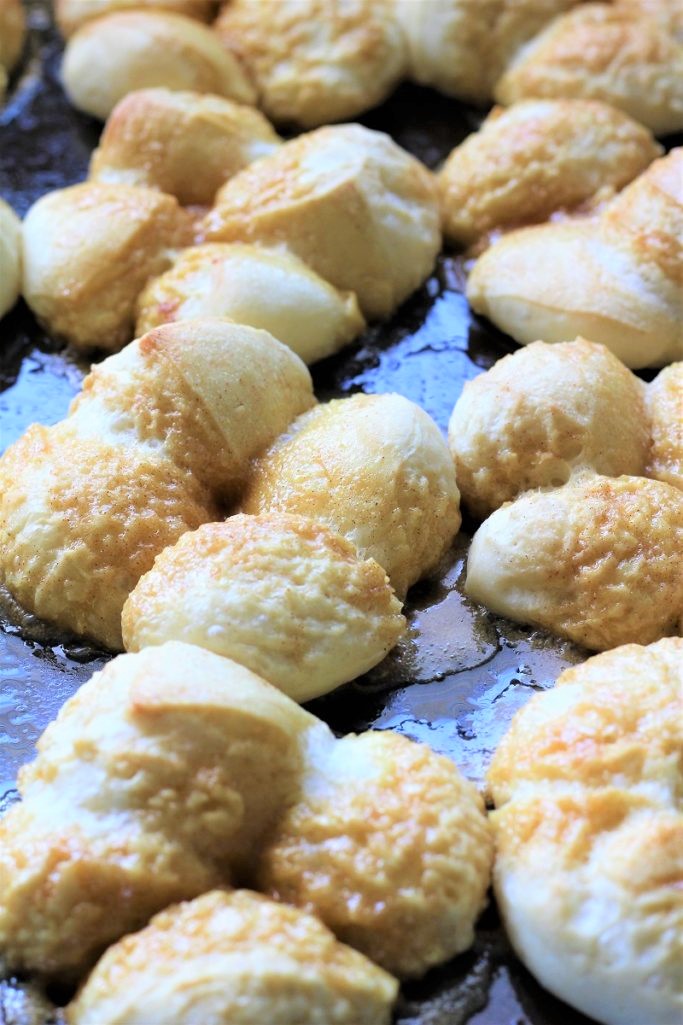 Prep Time 15 minutes

Cook Time 30 minutes

Total Time 45 minutes
Ingredients
24 bake and serve rolls
1 (5.1 ounce) box of cook and serve pudding, (you can use vanilla or butterscotch)
1/2 cup butter
1 cup brown sugar
2 Tablespoon of milk or cream
1 teaspoon cinnamon (optional)
Instructions
Remove the frozen dough balls from the freezer. Let sit for about 20 - 30 minutes.
Cut the dough balls into quarters.
Spray a muffin tin with non-stick cooking spray.
Melt the butter over low - medium heat.
Place the 1/2 cup brown sugar and the dry pudding mix in the melted butter, and stir together.
Add the 2 Tablespoons cream and the 1 teaspoon cinnamon, and stir again.
Pour the mixture over the dough after it has cooled for about 5 minutes.
Cover the dough with plastic wrap that has been sprayed with cooking spray.
Allow the dough to rise for about 2 - 2 1/2 hours or until the dough has doubled in size.
Place in a preheated oven at 350 degrees for 30 - 35 minutes or until the center of the muffins are cooked.
Remove from the oven and place on a wire rack.
Allow the muffins to cool.
Enjoy!