These creamy Mexican chicken roll ups are so fast and easy.  They would be perfect for any get together.  You can even use them as an after school snack or when family gets home from work.
Mexican Chicken Roll Ups are a perfect appetizer while you are watching a ballgame on television. There are a lot of sports fans in my family and they are always looking for a good, fun, new snack to eat while watching a ballgame (football, basketball, baseball, soccer, or anything else that they can find) on television.
I made some of these up so they could be eaten during a football game this week. I'm pretty sure that I will be making them again. They disappeared pretty fast. They work up very fast, and you can used canned chicken or a rotisserie chicken if you don't have time to cook chicken.
If you want to make them a little more filling, add some spinach or lettuce.  Try some avocado and you have a perfect little sandwich.
Some are on wheat shells and some are on regular shells. Wheat make them a little healthier, don't you think. Most kids don't even know that it is on wheat!
These Mexican chicken roll ups may be made as a main dish or even as an appetizer. Aren't they fun and colorful? They are so simple to come together and such a joy to eat. Next time I am going to add black olive to part of them for the half of my family that likes black olives.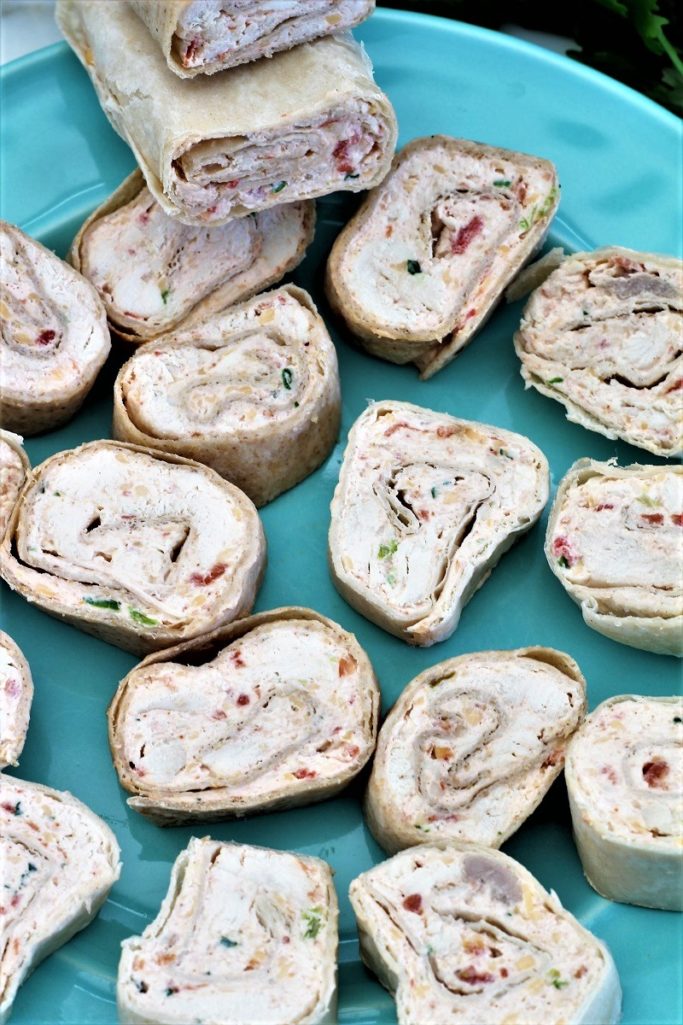 Tips and tricks:
1- If you do not have Mexican cheese, go ahead and use whatever you may have.
2- For a prettier look, place a small piece of parsley on each roll up!
3. Make sure to cover any left overs so that they do not get dried out!


Yield: 10 people
Mexican Chicken Roll Ups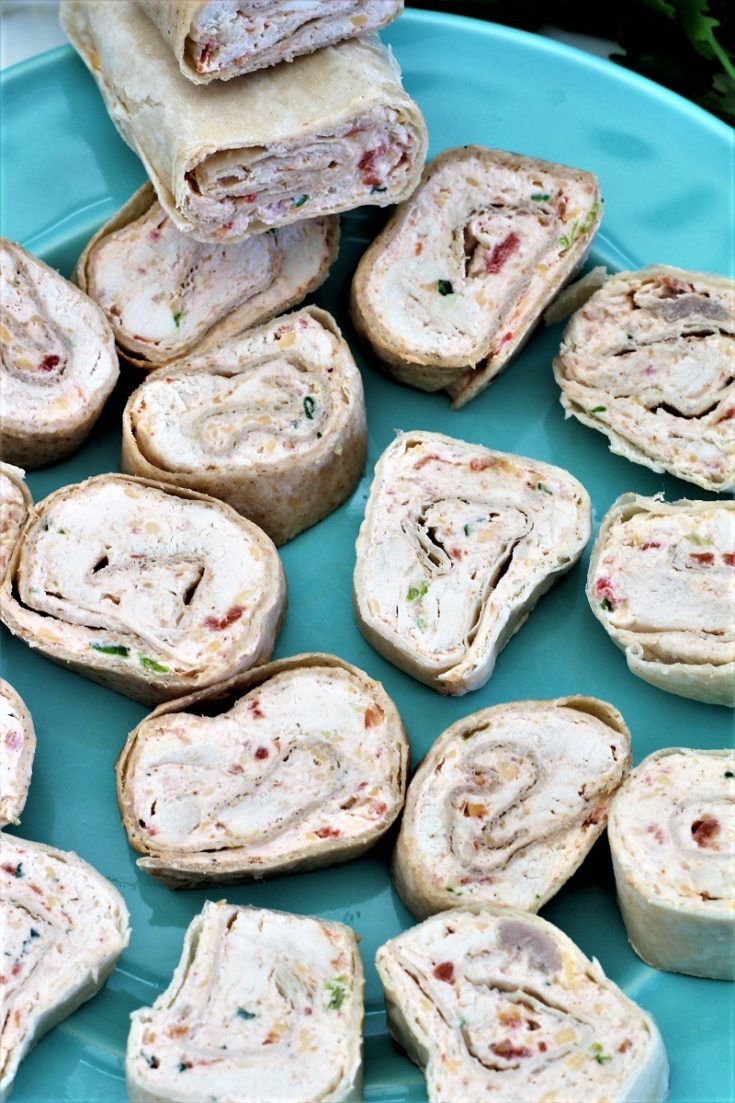 Prep Time 20 minutes

Total Time 20 minutes
Ingredients
2 (8 oz packages) cream cheese, softened
1 1/2 cups shredded Mexican cheese
2 Tablespoons taco seasoning
2 cups shredded or chopped chicken (or use a rotisserie chicken) canned chicken works too
1 (10 oz can) Rotel (drained) mild, or original
1 small garlic clove, minced
3 green onions, chopped
1/3 cup cilantro, chopped
8 - 10 small flour tortillas
Instructions
In a large mixing bowl, mix cream cheese well.
Add cheese, taco seasoning, chicken, Rotel, garlic, onions and cilantro.
Mix well.
Place about 1/3 cup of filling on each shell, spread as smooth as possible, until all the filling is gone.
Roll each shell and place in the refrigerator for about thirty minutes.
Cut into bites size slices, serve and enjoy.