Glazed ham is a great dish for dinner or even for a special occasion like Easter that is coming up this weekend! Packed with flavor, this glazed ham does not disappoint. I was so excited to get this recipe from my friend.
Claudia is a great cook and she also raised 9 children, so I must say she knows a thing or two about getting food on the table for a family. We have another neighbor who doesn't even care for ham, but she loves this glazed ham.
So if you are looking for a great ham recipe for Easter this weekend, look no further. Another thing; you just might want to dress this ham up with some pineapple. It is not necessary but if you enjoy ham, it really makes it look nice.
I know that some of you love having a beautiful table for your guests, and the pineapple just gives it the appearance that you have been spending the whole day in the kitchen slaving over the stove. And if you really want to look fancy and you have some maraschino cherries, you can place one in the middle of each of your pineapple slices.
It will really look nice, but I know that sometimes people do not care for pineapple or maraschino cherries. So you just do whatever works for you and your crowd.
I have been a little unorganized this year for Easter. Since my kids have all grown up and my grand kids live a bit away, I am not sure what to do? I know that we still have an Easter egg hunt in the neighborhood, and it really is a lot of fun.
We get to see neighbors that we do not see all of the time, and it gives us an excuse to see friends that we haven't seen all winter. So do I do an egg hunt for the kids, they really do not need candy because they get it on Easter.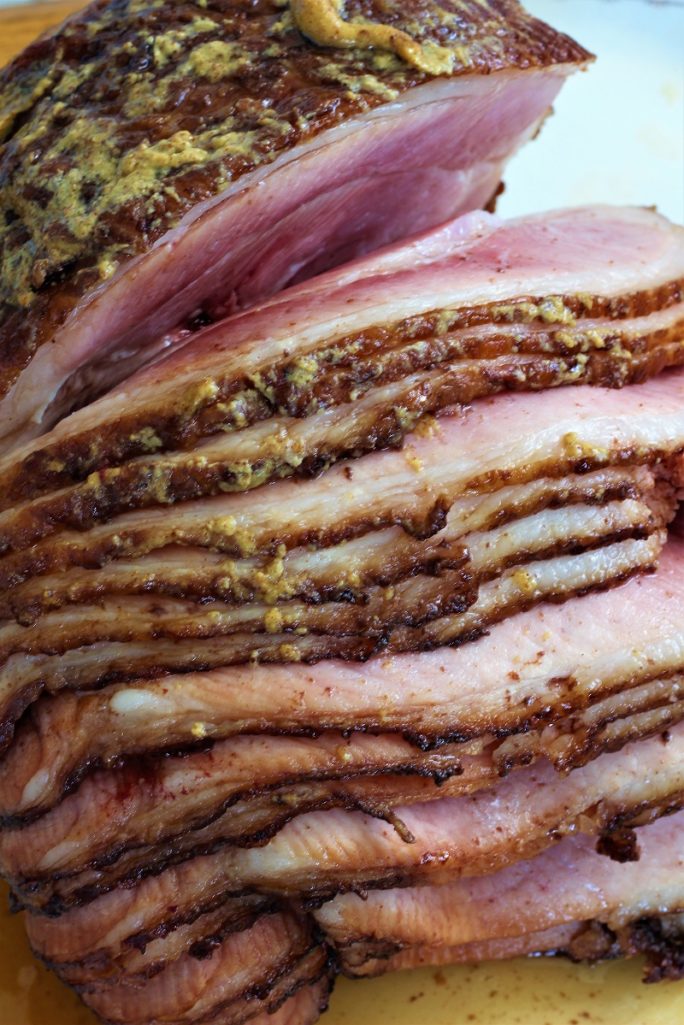 They do not need more toys because they have plenty of toys and so I better get figuring something out.  I also know that grandpa will be gone this weekend with my son riding motorcycles, so I guess maybe grandma can take them to the movie.
Ya, that is a great idea. That way I do not have to feel guilty about not spring cleaning or working in the yard. Plus we have a theater that only charges $2.00. You can't beat that. Plus, popcorn is healthy for you, right?
Maybe a picnic would be fun too. That way the kids could play on the playground and that would be a great way to get some physical activity instead of just sitting in the movie. Hmmm I think either one would be great.
Some of the other things that I am fixing this week end are my cheesy potatoes.
Cheesy potatoes, or in Utah we call them funeral potatoes. Whatever you want to call them, you will love them. They are a perfect side dish for ham. Add a vegetable and you are good to go. However you do not want to forget copy cat Kneaders Easter cupcakes.
So I hope these recipes make your Easter a little easier and that you get to spend some quality time with your friends and family. Keep it simple and have a wonderful weekend.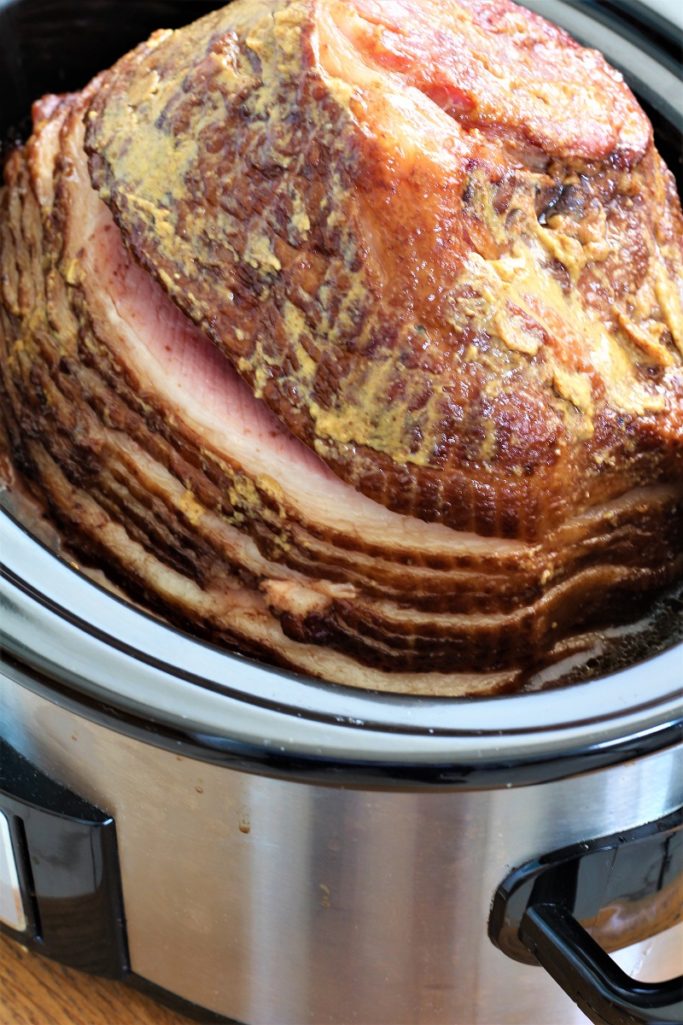 Tips and tricks:
1- Place your ham in the crock pot in the morning so that it will be ready for your Easter luncheon.
2- You can use any mustard that you like, I used honey mustard.
3- If you want, you can use 1/2 cup brown sugar and 1/2 cup honey.
4- I didn't have heavy aluminum so I doubled it!


Yield: 10 people
Glazed Ham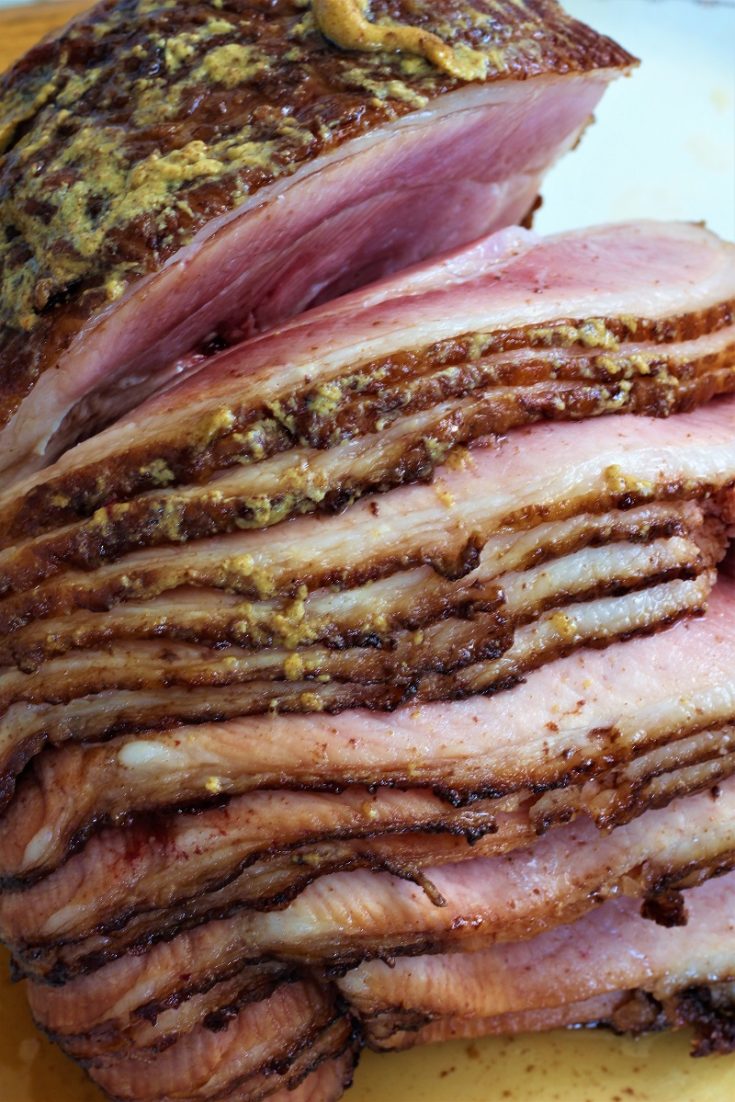 Prep Time 15 minutes

Cook Time 4 hours

Total Time 4 hours 15 minutes
Ingredients
1 bone in ham
1 cup water
2 - 3 Tablespoons of your favorite mustard
1 cup brown sugar
1/4 teaspoon ground cloves
1/4 teaspoon ground cinnamon
Instructions
Using a crock pot, place the bone in ham flat side down.
Pour in 1 cup water.
Then add your mustard, if you are a big mustard fan, you may want to add more.
Smooth the mustard over the ham.
Then add the cloves and the cinnamon to the brown sugar.
Cover the ham with your brown sugar mixture.
Then cover the ham with heavy aluminum foil, because your lid will not fit on.
Be sure to cover your ham well.
Cook on low for 4 - 5 hours.
If you have a very large ham, double up on the topping!!!
Enjoy!