Easy Italian chicken and veggies foil dinners are the easiest dinner! Just chop the ingredients and toss them with olive oil and spices! Place them on the foil and put them in the oven. These are a delightful dinner. Everyone gets their own personal foil packet and it makes for an easy clean up. That is another reason that they are so wonderful.
Plus they are healthy and they taste great. Now you will have the best of both worlds. Twenty minutes in the oven isn't too bad, and if you like, you could place them on your grill. I am just not sure as far as the timing goes on the grill because I have never used the grill, but you would just need to make sure that the chicken is cooked all the way through.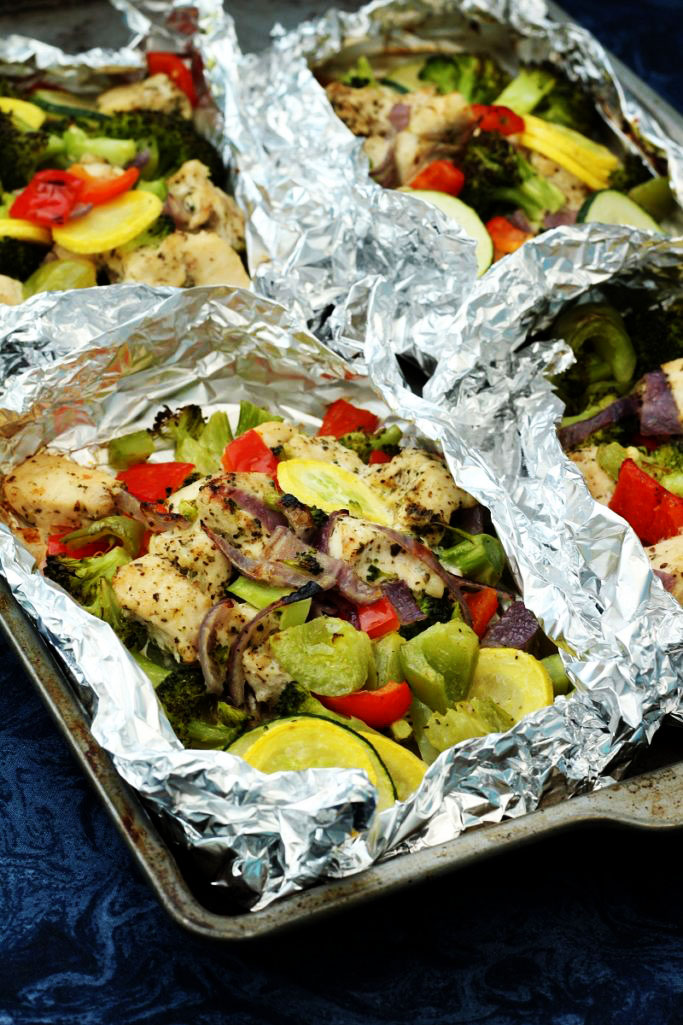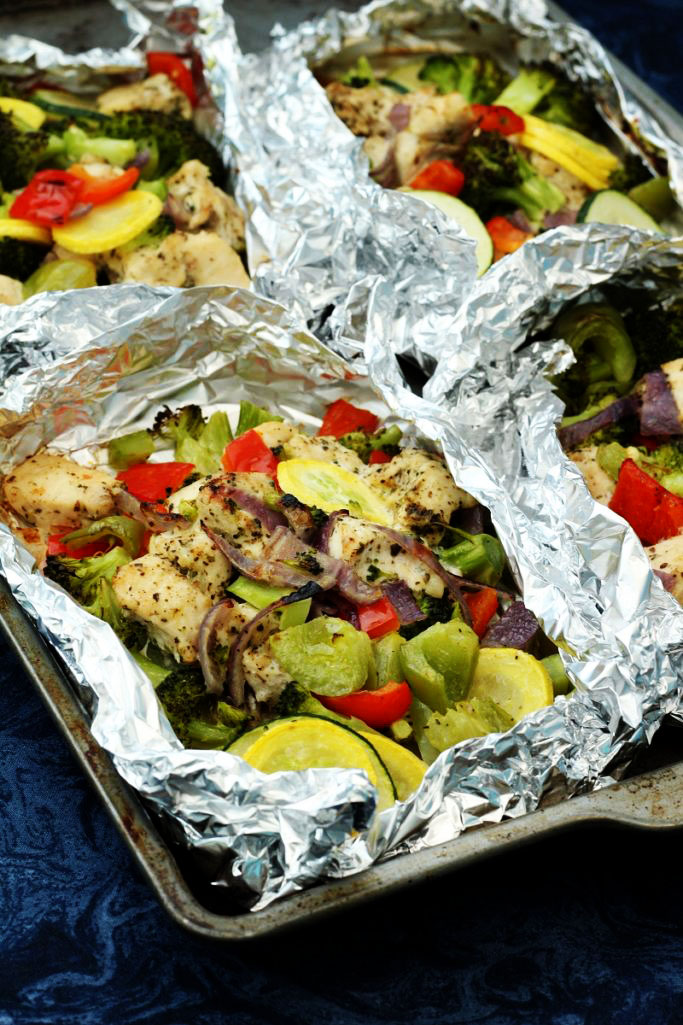 My son paid me a nice compliment the other day and it went something like this. He just started a new job and he took his lunch, which was leftovers and that is a miracle in itself, because he doesn't care for leftovers. The guy that was sitting next to him asked him what he was having for lunch and my son said, "a meatball submarine sandwich". And then he asked his co-worker what he was having and he said, "a peanut butter sandwich". Hmmm. Which one would you rather have?
So then when my son came home and told us the story he said that sometimes he feels kind of bad for other people, and how blessed he is. Then he asked another friend if her mom cooked every night and she told him "no, only 2 or 3 times a week.
I must admit that I use to be a lot better. Now, I only cook about 3 or 4 times a week. It is different when you only have 4 of you in the house instead of having 7 of you, and a lot of the time, 2 of them are not around. So, it is usually just 2 of us.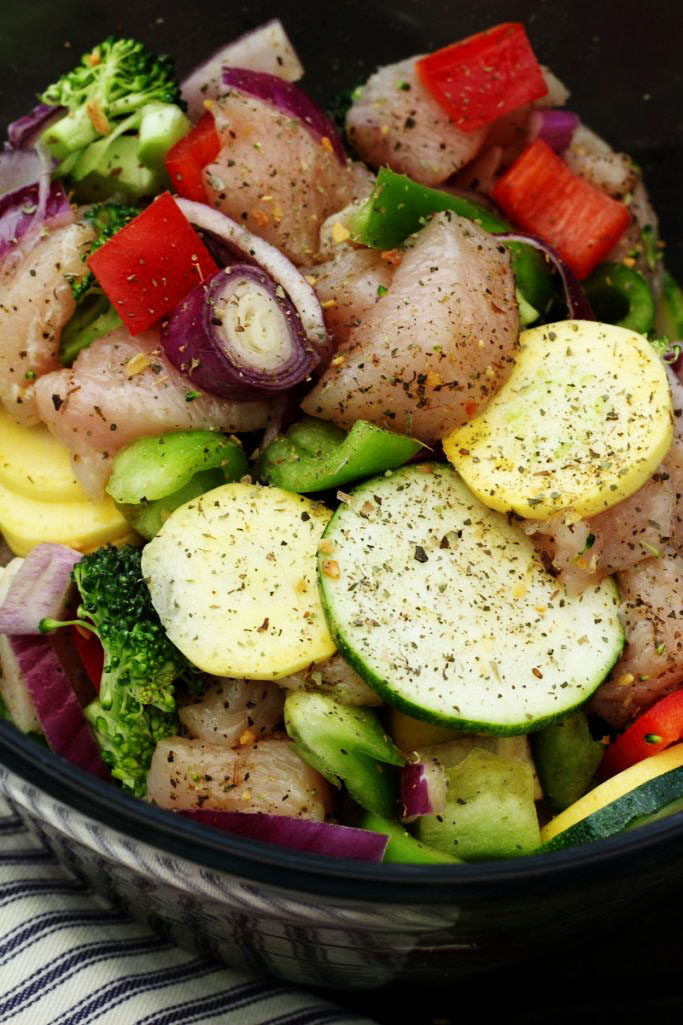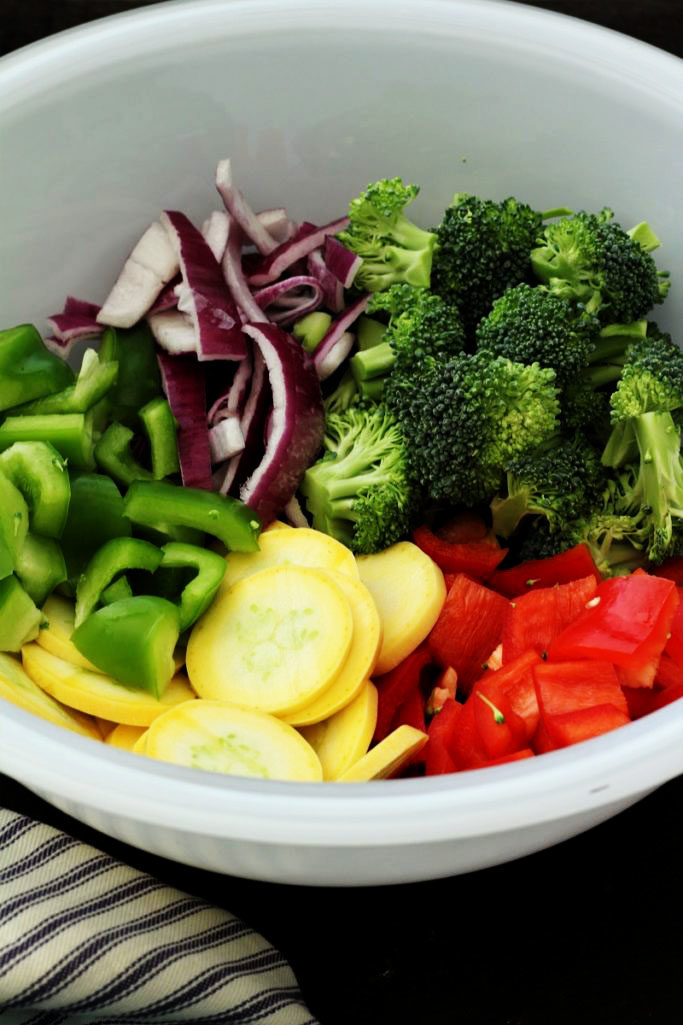 Another reason that I made Easy Italian chicken and veggies foil dinners is because one of my children has (SIBO) small intestinal bacteria overgrowth. They put you on a pretty strict diet when you have that. They suggest that you eat a lot of vegetables and herbs. If you wanted, you could also add more vegetables to the Easy Italian Chicken and Veggies Foil Dinners; we do not want anyone going hungry.
For those of you who have never heard of SIBO, it is similar to IBS. Your food does not digest well and you will get a lot of cramping and bloating. Not fun! So we are working on helping improve the digestive track.
One thing that I look back on is that she had to have gum grafts, and I do know that a lot of our heath problems start in the mouth. So if you have a child with a lot of mouth issues, be so careful that it doesn't turn into something else. But just remember that Easy Italian chicken and Veggies Foil Dinners are a great lunch or dinner. Stay healthy and enjoy your summer!


Yield: 4 people
Easy Italian Chicken and Veggies Foil Dinners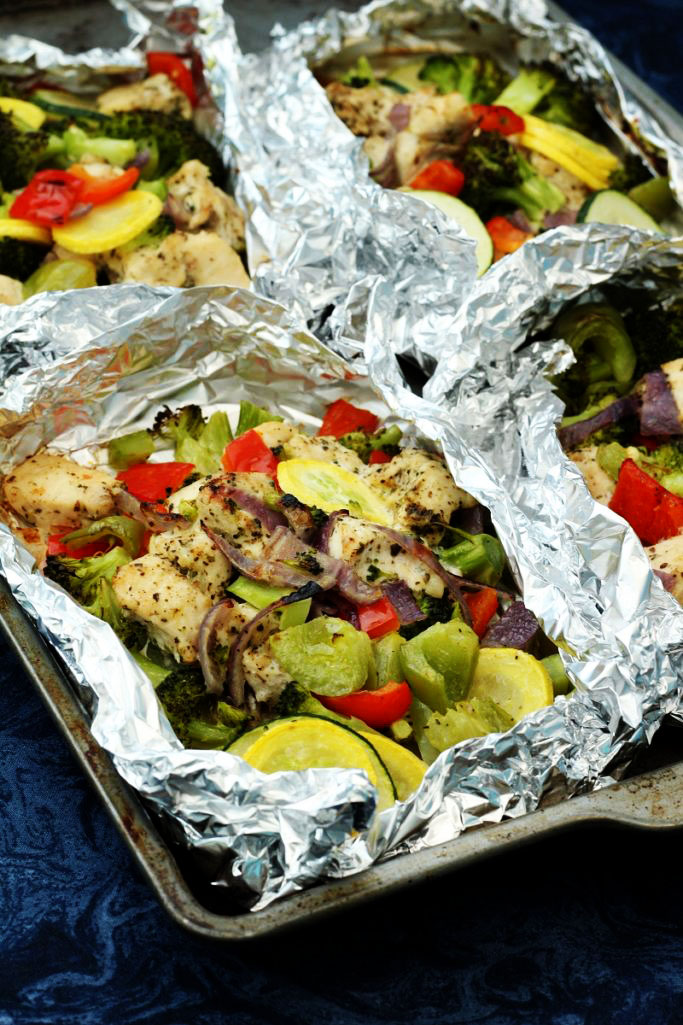 Prep Time 15 minutes

Cook Time 20 minutes

Total Time 35 minutes
Ingredients
2 medium chicken breasts, cut into 1" - 2" squares
1/2 red pepper, cut into 1/2" cubes
1/2 green pepper, cut into 1/2" cubes
1 cup sliced zucchini and yellow squash
1 1/2 cups broccoli, chopped
1/4 purple onion, sliced
2 1/2 Tablespoons olive oil
1 small minced garlic, or 1/2 teaspoon garlic powder
2 Tablespoons *Italian seasoning, (I used one from Pampered Chef)
Salt and pepper sprinkled on top of each packet for taste. I just sprinkled each one just a little bit.
Instructions
Cut vegetables and chicken. Place into a medium to large bowl.
Cut 4 pieces of aluminum foil into square pieces. (About 12" x 12" each).
In a small bowl combine the oil, garlic, and the *Italian seasoning.
Place the seasonings and oil on top of the chicken and vegetables.
Mix until the veggies and chicken are nicely seasoned.
Divide the mixture into fourths and place each fourth onto a piece of the foil.
Place them on a baking sheet to cook and bake @ 400 degrees.
Bake for 20 minutes or util the chicken is cooked all the way through. (160 degrees)
If you like, you can serve over rice or noodles.
* Make your own Italian seasoning by combining: 1/2 teaspoon dried sage, 1/2 teaspoon rosemary, 1/4 teaspoon basil, 1 teaspoon oregano, 1 teaspoon thyme, and 1 teaspoon marjoram.