Italian chicken foil packets are so easy, I am pretty sure anyone can put them together. They are ready in 45 minutes. Don't you just love a meal that you don't have to stand around and keep stirring or watching over. This is one of those meals. First you place your chicken on the foil and add some red potatoes. (You can use any potatoes that you want, but red is our favorite). Mix the Italian seasoning with the butter and drizzle that on top of the chicken and potatoes. Wrap the Italian chicken foil packets up, place them into the oven, and come back in 40 minutes to check them. If you have some grated cheese, add that to the top and return the packets to the oven for 1 – 2 minutes, or until the cheese is melted. And you are good to go. Your family will love this dish and you will love the convenience of it.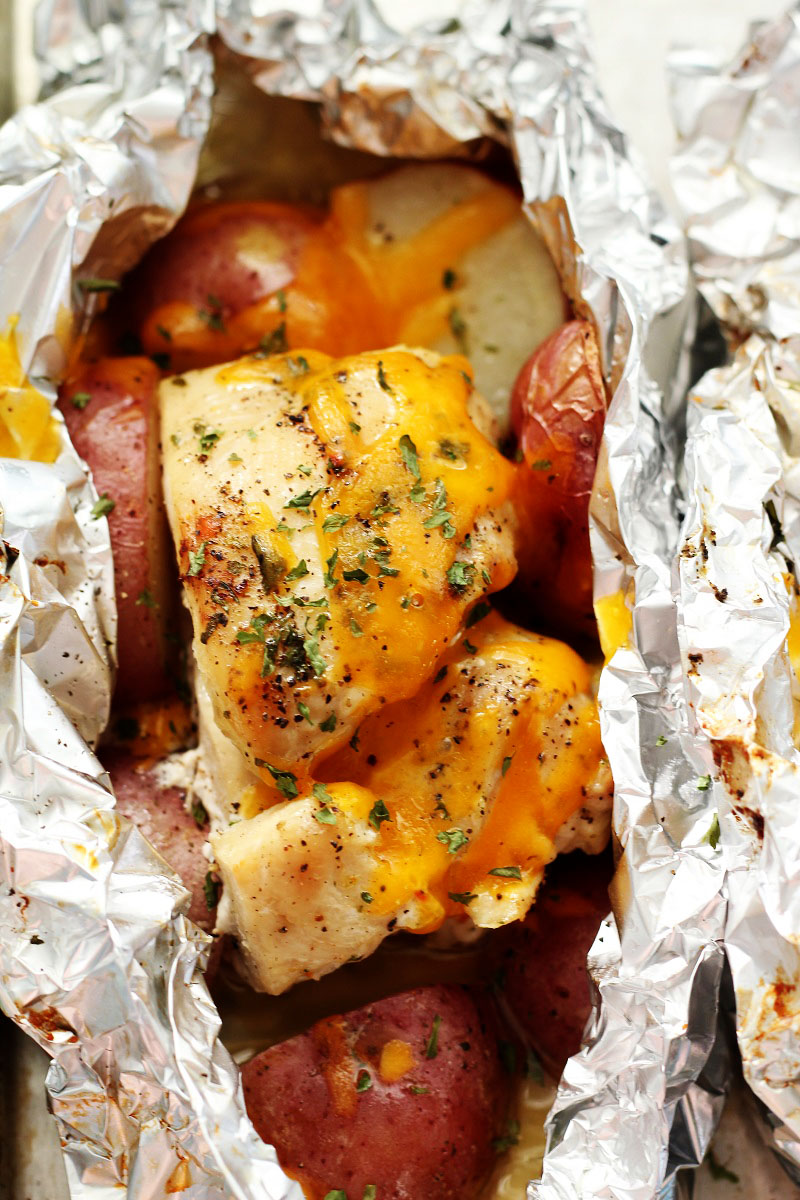 My daughter, her husband, and their 3 kids have moved in with us while they find a place to live. (They are building a house). Wow, I always thought that I was pretty young. Now I am feeling a lot old. I can't keep up with little ones like I did a few years ago. I think that they know how to zap my energy. Yep, that's it, they are taking mine and running circles around me!!! I am not sure how my mother had me when she was 40. Bless her heart. You just don't realize how much your parents do for you until you are a parent yourself.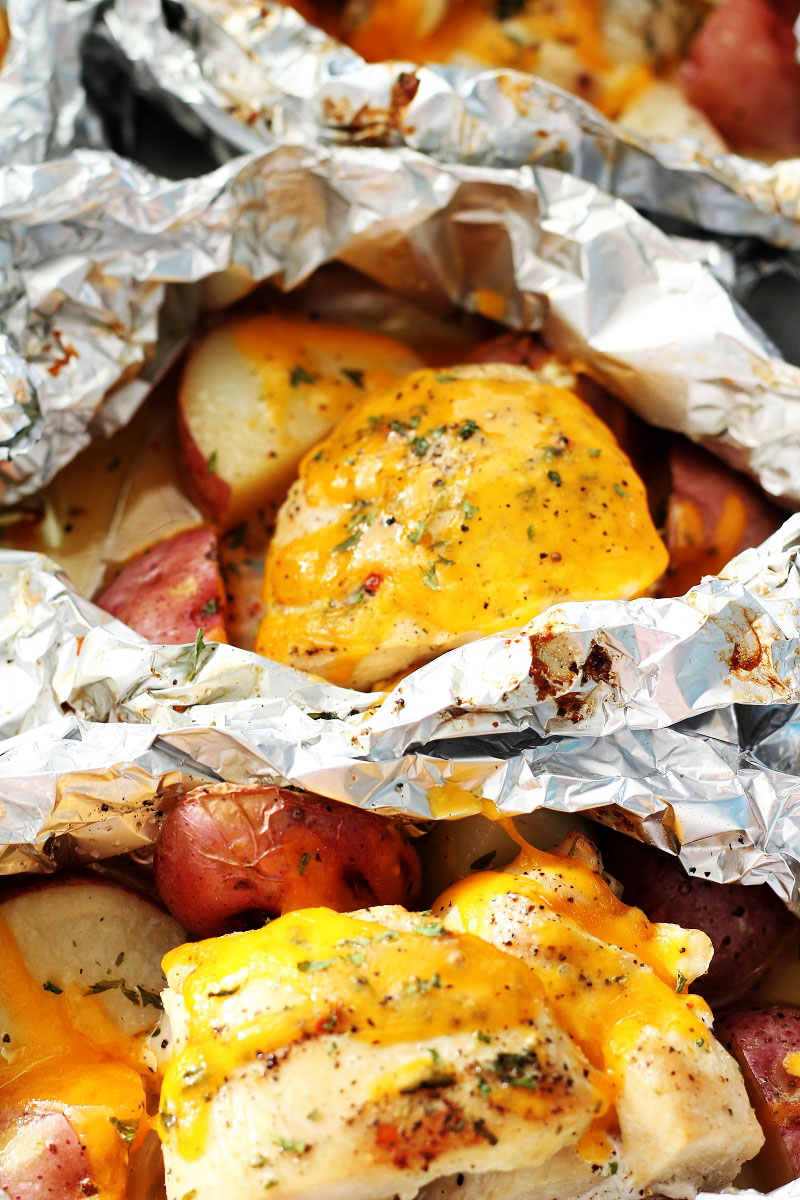 I encourage you to try these Italian chicken foil packets tonight. It is always a plus when everyone tells you how wonderful dinner is! When you try this dish tonight, ask your family if this isn't a keeper. And with it being November, I just want to say how grateful I am for my parents who did so much for me, and my grandparents too. They truly worked very hard so that we could have what we have and be where we are today! May you love and hug your family today. We are the most blessed people ever! I love cooking and sharing recipes with friends and family. I feel very blessed to be able to share with you all. Thank you!!

Italian Chicken Foil Packets
Prep time:
Cook time:
Total time:
Ingredients
6 Tablespoons butter, melted
2 Tablespoons Italian (dry salad dressing)
4 medium sized chicken breasts approximate
salt and pepper sprinkled on each chicken breast
1 pound red potatoes cut into 4 or 6 pieces (depending on the size of potato)
olive oil
1 cup shredded cheddar cheese
parsley for garnishing (optional)
Instructions
Preheat the oven to 425 degrees.
In a small bowl, whisk together the butter and the dry Italian dressing.
Cut 4 large pieces of foil.
Place a chicken breast onto each of the foil squares, season with salt and pepper, sprinkling each piece with just a little or more if you like.
Place the potatoes evenly around each piece of chicken.
Drizzle the butter mixture over the chicken breasts and the potatoes.
Fold the foil up making a packet for each foil.
Place the packets on a baking sheet.
Bake for 40 - 45 minutes.
Open the packets (watch out for the steam) and sprinkle cheese evenly over the chicken and potatoes.
Leaving the packets open, place the foils back into the oven and broil on low for 1 - 3 minutes or until cheese melts.
Garnish with parsley if desired.
(Check that the chicken is 160 degrees).