Do you ever wonder what to do with all that zucchini? Here is a delicious Creamy Zucchini Soup that you are really going to enjoy! My good friends brought me 2 zucchini and I was not feeling super hungry, but I knew that I needed to fix something for dinner.
So I decided that zucchini soup was where it was. You can have it cooked in about 30 minutes. Then serve it with a slice of bread and you are good to go.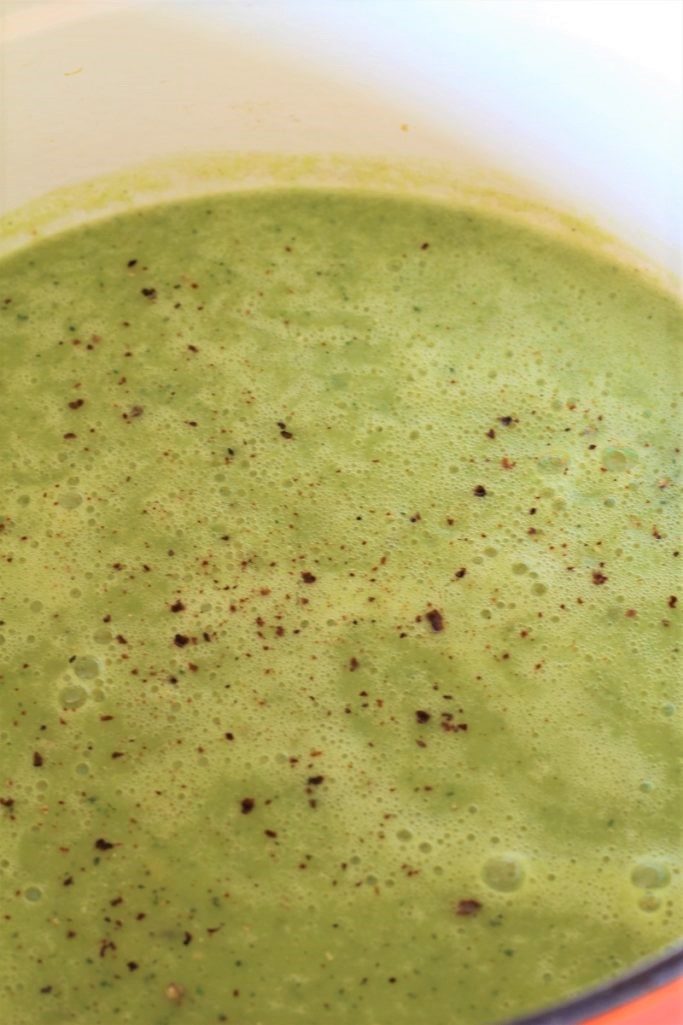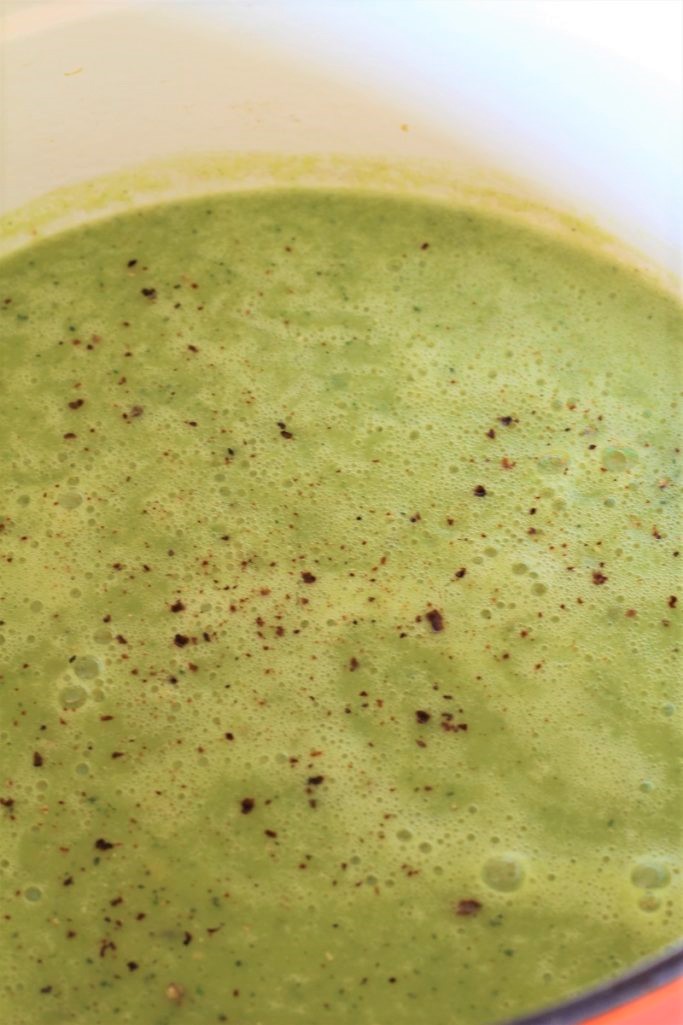 Does it Matter What size Zucchini I use in Creamy Zucchini Soup?
It doesn't really matter what size Zucchini you use in this recipe. I actually prefer to use medium size zucchini. But, I have made it with all sizes ranging from small to large (I have not used extra large zucchini). It has always turned out to be really good no matter whether the zucchini were small, medium or large.
The Best Ways to Use Small Zucchini:
Small zucchini are crisp and tender when young, and have a fresh, mild flavor, with a delicate texture and small seeds. Whether they are shaved into ribbons, cut into thin discs, or sliced into spears, small, delicate zucchini are really good when eaten raw in salads, served raw on a veggie tray with a dip, or even made into a dip.
The Best Ways to Use Large Zucchini:
Monster zucchini are totally impressive to look at, but they are not as flavorful as smaller zucchini. But that is not to say that you can't eat these massive zucchini that grow in your garden or that you find at the farmers market. You can eat them.
Just stay away from making salads with them. They have large seeds and a higher water content, which makes for a pulpy texture. They benefit from longer cook times, like being stewed, roasted, and baked into delicious bread or pastries.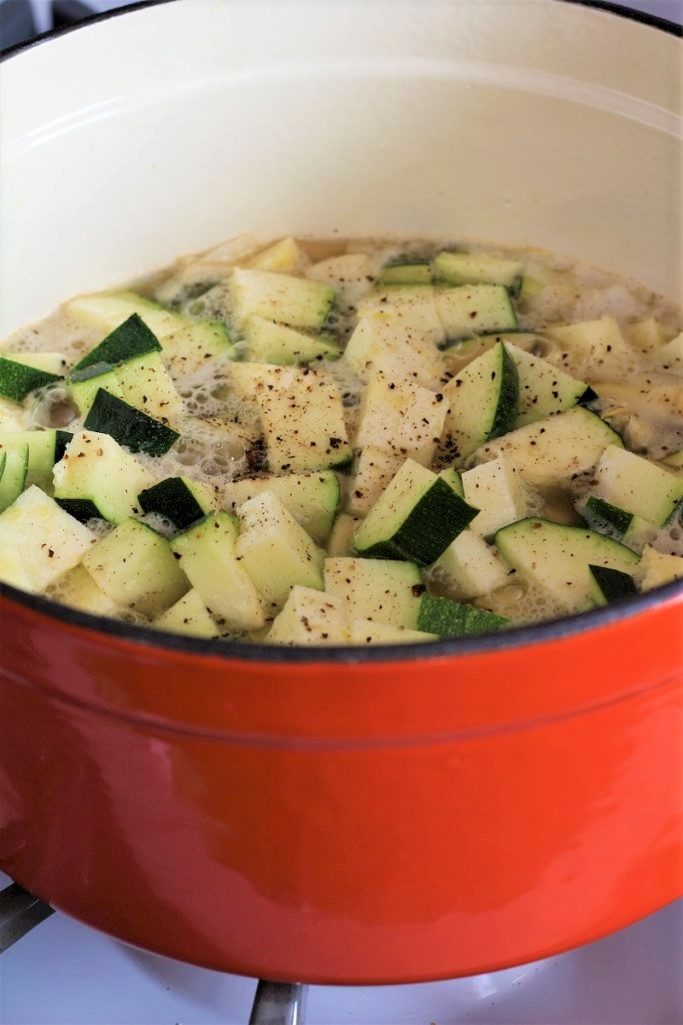 So now it is time to make up a batch of this delicious Creamy Zucchini Soup. Your family will thank you for it.
More Zucchini Recipes for you to Enjoy:
Moist Chocolate Zucchini Brownies
Green Bean and Zucchini with Bacon
Some Delicious Soup Recipes for You:
Olive Garden Copycat ZuppaToscana Soup
Yield: 6 people
Creamy Zucchini Soup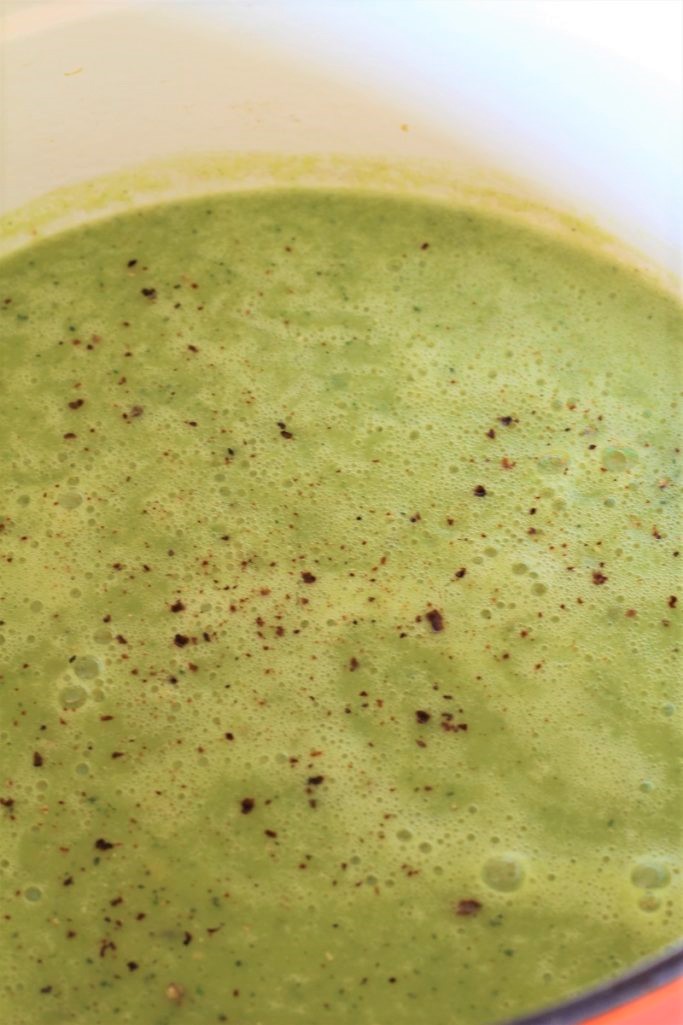 Prep Time 15 minutes

Cook Time 20 minutes

Total Time 35 minutes
Ingredients
1/2 cup chopped onion
1 large garlic clove, pressed
2 Tablespoons avocado or olive oil
3 cups cubed zucchini, leave the skins on
4 cups chicken broth (or vegetable broth)
1/2 cup cream or sour cream
1/4 teaspoon salt, or more for your taste
1/8 teaspoon pepper (We enjoy fresh ground)
Optional:
Sprinkle the top with grated parmesan cheese
Instructions
In a large to medium size heavy duty pan, place the 2 Tablespoons oil. Then add the garlic clove and the 1/2 cup chopped onions.
Cook for 2-3 minutes.
Add the 4 cups broth and the 3 cups zucchini.
Cook on medium heat for for 15-20 minutes, with the lid on.
Remove the pan from the heat and if you have an immersion blender, puree the soup; if not, place it in a blender and puree it that way.
Then add the 1/2 cup cream or sour cream and stir until well blended.
Add the 1/4 teaspoon salt and 1/8 teaspoon pepper.
Serve warm.
*If desired, add parmesan cheese to each bowl.
Nutrition Information
Yield
6
Serving Size
1

Amount Per Serving

Calories 135 Total Fat 11g Saturated Fat 5g Trans Fat 0g Unsaturated Fat 5g Cholesterol 28mg Sodium 729mg Carbohydrates 7g Net Carbohydrates 0g Fiber 2g Sugar 4g Sugar Alcohols 0g Protein 3g

This data was provided and calculated by Nutritionix