Cranberry white chip cookies are so soft, chewy and delicious. My family has been asking me to make these cranberry white chip cookies for a couple of weeks now.
So when we had cranberry orange bread a couple of days ago, I decided to break down and make these. I knew that I shouldn't because they are so hard to resist. And so I either need to hide them in the freezer or take them over to the neighbors. I am pretty sure the latter of the two is the safest.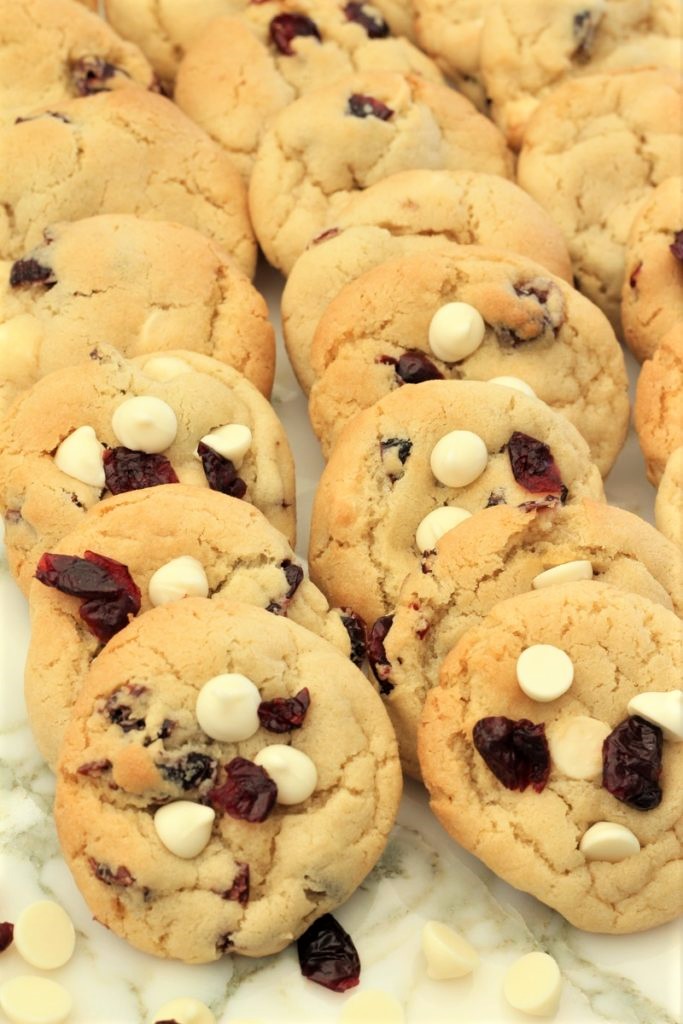 And so I decided to get on the treadmill today and my daughter was taking care of her little one. The 3 year old decided that she needed to talk to a few people and so she called them.
First she started with my son that moved to Idaho and carried on the conversation which went kinda like this, "I'm not suppose to have my mom's phone". "What are you doing".
I guess the rest of us need to be a little more outgoing and call and check on a few people once in awhile. Then she called my sister and probably had the same conversation. A lot can happen in 5 minutes!!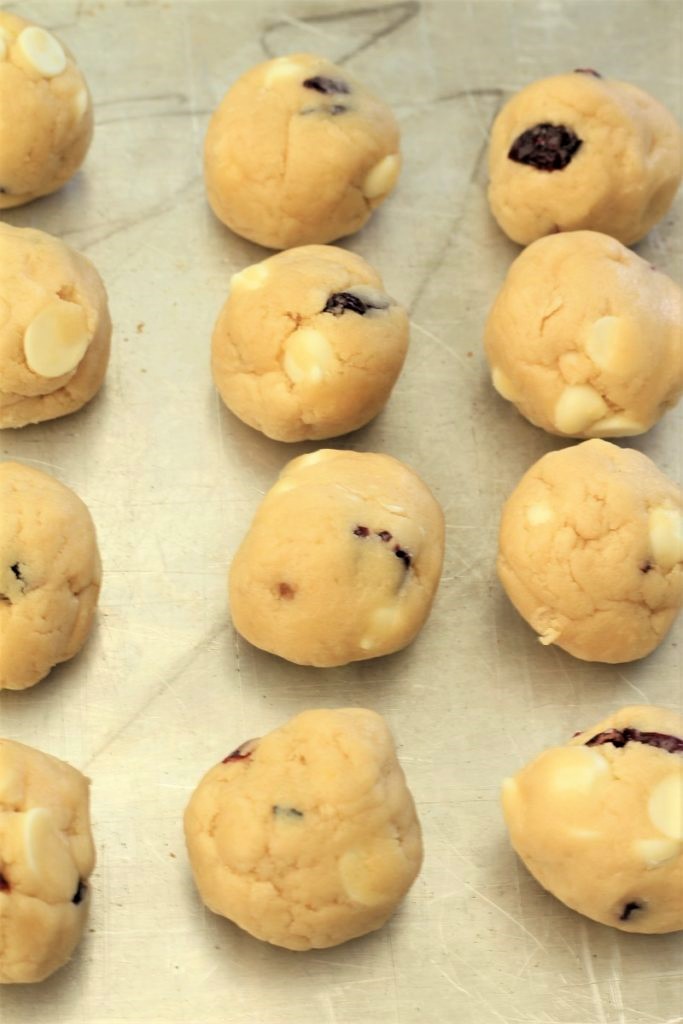 Also I took her to the grocery store with me and they had little carts and she thought that those carts were the best thing ever! It is fun to see things through the eyes of a child. And I guess that maybe I worry about too many unimportant things.
Putting up the Christmas tree is the best. Oh how the children love the lights. Now if I could just reach the decorations, so that I could get the rest of the decorating done. I guess it is time to get the good old ladder out.
Maybe I could take what my husband told me to heart. Give the tree away each year so that you don't have to store it. And then the next year just go buy a new one that is already set up!! We usually leave it out of the box and cover it with a sheet. However our new tree goes up pretty fast.
When I was little, we would just go up in the mountains and cut one down. I love the fresh trees, the only problem is that a lot of times they are so dry that I am afraid that the house will catch on fire. So for now, we will stick with the artificial tree! They do have some very nice ones. What do you like to do? Real or artificial?
Tips and tricks:
1- Use butter not margarine.
2- Cream the butter, sugar and eggs for 4 – 5 minutes.
3- Use a cookie scoop so that the cookies will be more uniform, or you could ask my husband to make them!;)
4- Do not over bake, or they tend to go hard.


Yield: 48 cookies
Cranberry White Chip Cookies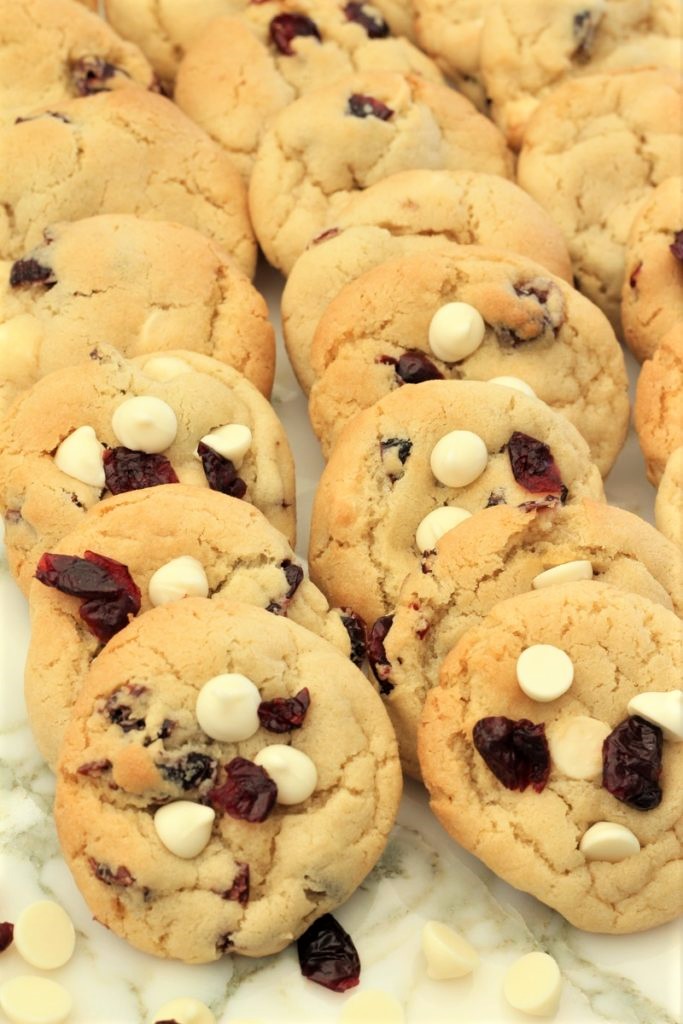 Prep Time 5 minutes

Cook Time 10 minutes

Total Time 15 minutes
Ingredients
1 cup brown sugar
1 cup white sugar
1 cup butter (2 squares) can use margarine
2 eggs
2 teaspoons vanilla
1 teaspoon baking powder
1 teaspoon baking soda
1/2 teaspoon salt
*3 1/2 cups flour
1 cup white chips
1 cup low sugar crasins
Instructions
In a large mixing bowl, cream together brown sugar, white sugar, and butter.
Add eggs and vanilla and mix together until blended.
Add powder, soda, salt and flour. Mix just until combined.
Fold in the chips and the craisins.
Bake at 375 degrees for 8 - 10 minutes.
* If using shortening or margarine in place of butter, use 3 1/4 cups of flour instead of 3 1/2.