Craisin muffins are a great start for a new day or a perfect way to end the day. I love them for breakfast or dinner, or they would also make a wonderful afternoon snack for when the kids come home and they are starving! They are moist and delicious.
So today, my sister, my daughters, my granddaughters and I, took my friend out to lunch. It was very tasty and very entertaining when you have a 4 year old, a 2 year old and a new baby! We enjoyed a nice quiet lunch. Ha ha.
There was all kinds of food. My granddaughters had french toast with scrambled eggs and sausage. However the 2 year old ate almost nothing. When we got into the car, there was one of these muffins left and while we were talking, she managed to get it and go to town on it.
I must say that they might not be something that you want to give a 2 year old in the car unless you have a vacuum close by. She did eat most of it. Hmm, I think she has a nose for smelling yummy food. And so if you are wondering if 2 year olds like Craisin muffins, the answer is yes.
I love putting nutmeg, cinnamon and ginger into my baking because I know that they are good for you. Plus they make different recipes taste so delicious. The Craisins and the orange flavor go together so well.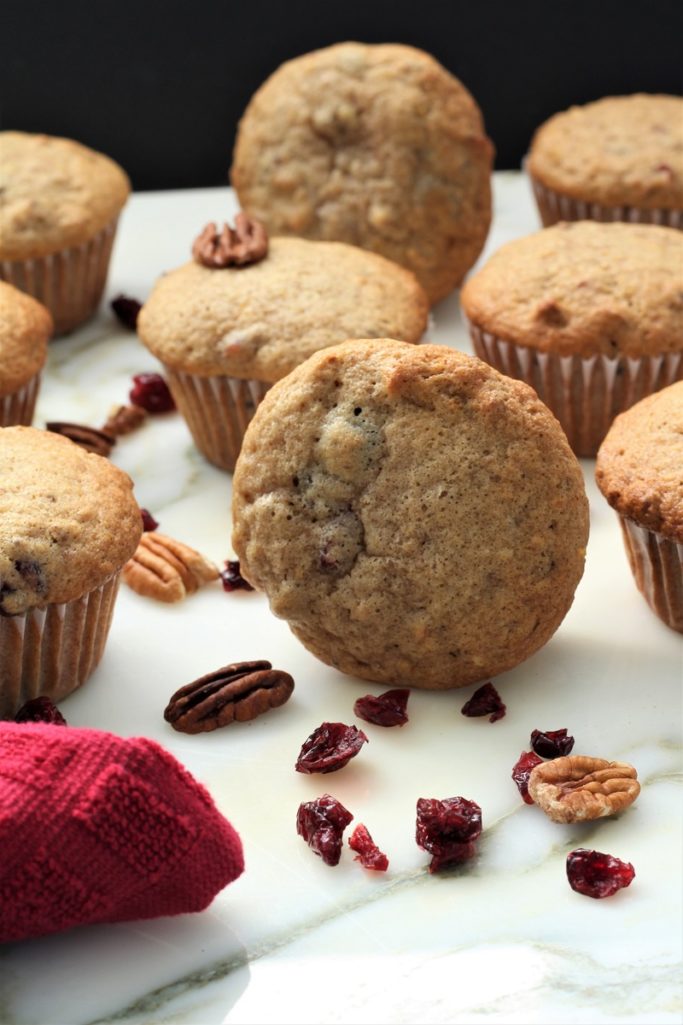 When I got home from lunch, I needed to deliver some food drive bags with my scouts. So we headed out, and I was so happy that the weather was wonderful. It was 53 degrees and the birds were singing.
One of the scouts has only lived here for about 6 months and he was also helping. He took a bag up to his grandma's house and he didn't come out. So I assumed that he was going to stay at grandma's for awhile.
The rest of the boys finished the rest of the houses and we went home. What I learned was that this young man came out looking for us 30 minutes later and could not find us and wasn't sure of the way home.
It was only around the corner and I had no idea that he did not know how to get to his grandma's house. Pretty soon, he came in my house crying because he was lost. Then he realized that his house was only four houses away from me.
So never assume that young kids know where they live or that grandma is going to take them home. When you are in charge, make sure that they make it home safe and sound.
Tips and tricks:
1- If you like, you can add 1 1/2 cups fresh chopped cranberries.
2- You can add pecans if you want, or leave them out.
3- Make a double batch and place half in the freezer for a quick and easy breakfast.
4- You may want to use shortening in place of the coconut oil, it is up to you.


Yield: 12 muffins
Craisin Muffins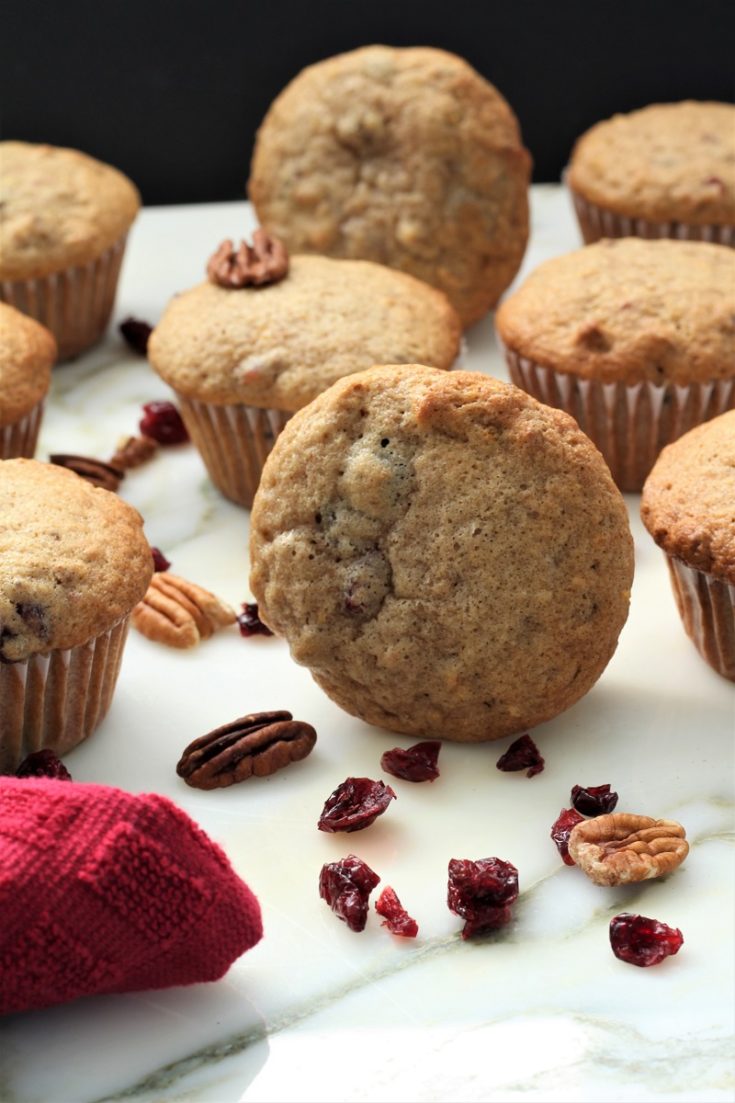 Prep Time 15 minutes

Cook Time 18 minutes

Total Time 33 minutes
Ingredients
2 cups all purpose four
1 cup sugar
1 1/2 teaspoons baking powder
1/2 teaspoon nutmeg
1 teaspoon cinnamon
1/2 teaspoon baking soda
1/2 teaspoon ginger
1/2 teaspoon salt
1 - 2 Tablespoons grated orange zest
1/2 cup shortening (I use coconut oil)
1/4 cup apple sauce
2/3 cup orange juice
2 large eggs, lightly beaten
2 teaspoons vanilla extract
1 cup craisins
1 cup pecans, chopped (optional)
Instructions
In a large bowl combine the flour, sugar, baking powder, nutmeg, cinnamon, baking soda, ginger, salt and the orange zest.
In a microwave safe container, melt the coconut oil on power level 4, for 1 - 2 minutes, just until mostly melted.
Put the coconut oil in with the dry ingredients.
In a different bowl, place the apple sauce, orange juice, eggs and the the vanilla, and mix together.
Stir into the dry ingredients, just until combined.
Fold in the Craisins, and the pecans.
Prepare a muffin tin by greasing it or using paper liners.
Fill each cup 3/4 full.
Bake in a preheated oven @ 375 degrees for 18 - 20 minutes, or until the center comes out clean when checked with a wooden pick.
Cool on a wire rack.