Chocolate Rolo cookies are a delicious crisp cookie with yummy chocolate and caramel in the middle. Aren't you so excited to make these delicious cookies for the holidays? Chocolate Rolo cookies are a favorite with most, and they don't even know that they are just about to find a gooey surprise in the middle! The chocolate cookie is soft and yet around the edges, it is crisp making it the best of both worlds.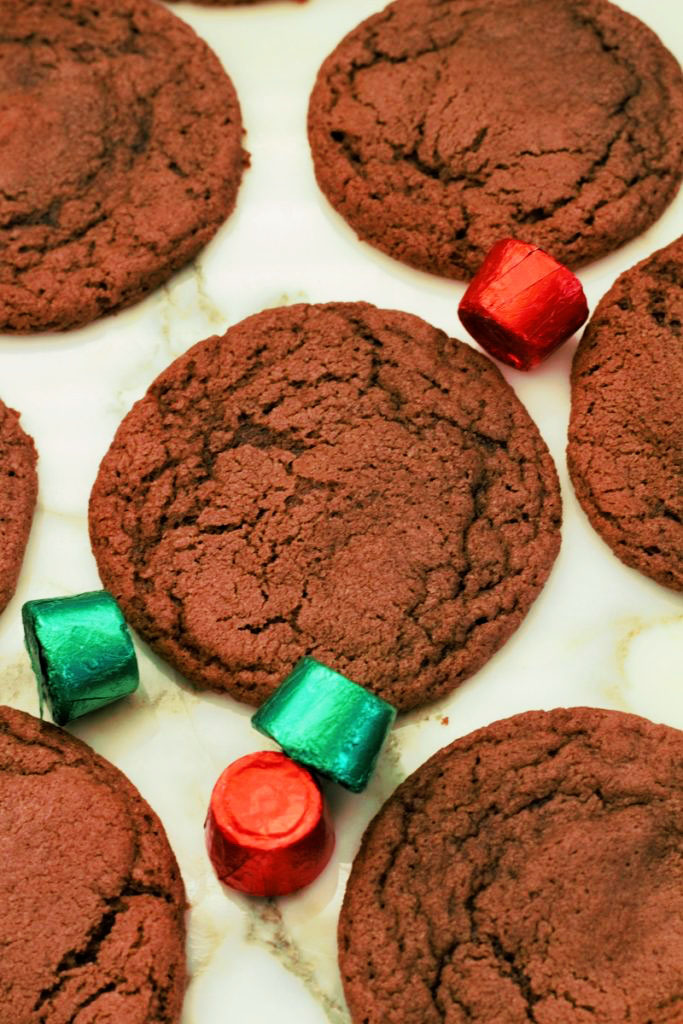 I have been putting some ornaments on the Christmas tree and it is always fun to see it through the eyes of a child. My grand daughter is so excited every time she gets another ornament out of the box. The part that is even better is that we have always bought an ornament for our kids ever year that represents something that they have experienced that year. So for example this year my son graduated and so I will find an ornament that is about graduation! My daughter moved out so I will try to find something that goes along with her moving out. Also my husband and I went to Hawaii for our thirtieth anniversary and so we bought an ornament in Hawaii. We had a full tree and since the kids started moving out our tree started to get bare and so that is why we started buying ornaments for my hubby and me.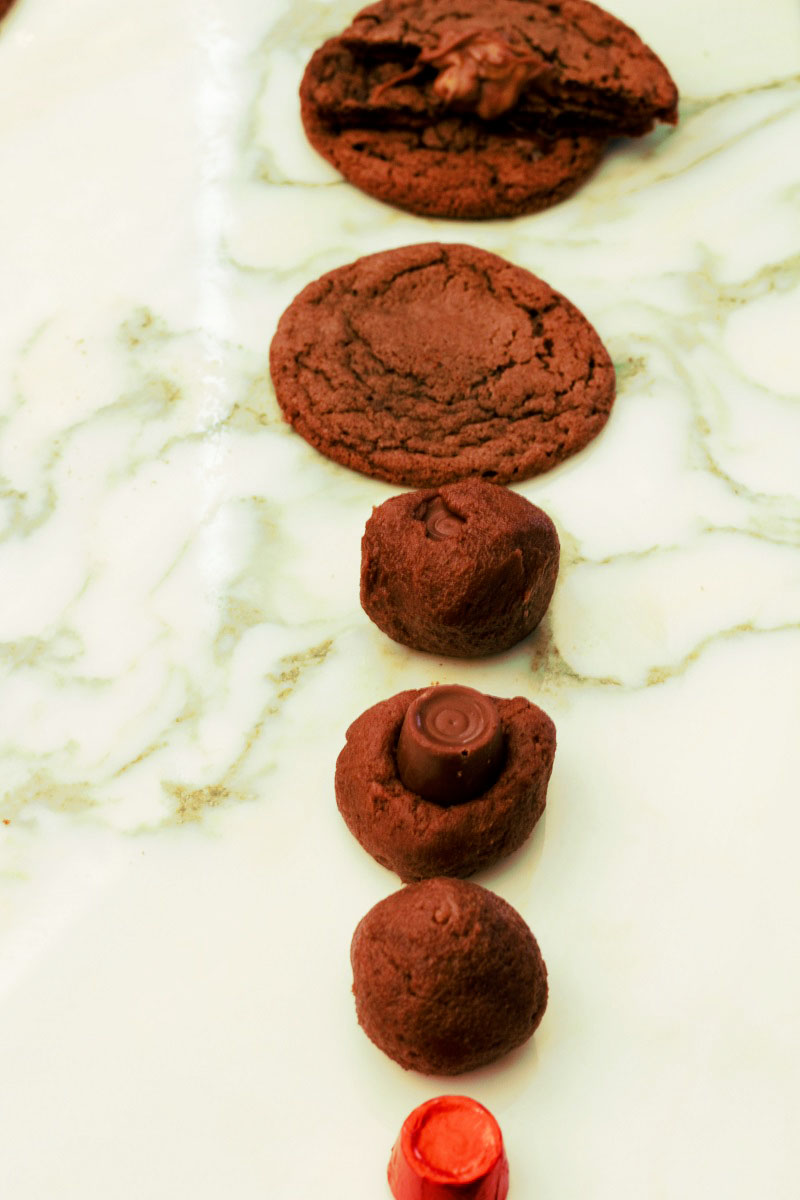 Growing up, what where some of your favorite traditions? I can remember going out and sleigh riding down the hill for hours!!! We never use to get cold, okay maybe a little, but we didn't seem to mind. Now if I could just get back that same energy and the cold didn't bother me. I think my thinker is young, but my body is starting to creek a little. No complaints though; I am blessed and I have a wonderful body that does a lot. I hope that you are all looking forward to the holidays. How it is already December, I am not sure. Enjoy every minute and don't forget to spend time with those you love.

Chocolate Rolo Cookies
Prep time:
Cook time:
Total time:
Ingredients
1 cup butter
1 cup sugar
1 cup brown sugar
2 eggs
1 teaspoon vanilla
2½ cups flour
½ cup cocoa
1 teaspoon baking soda
1 bag of Rolo candy
Instructions
In a large mixing bowl, mix butter and the sugars. Mix well.
Then add the eggs and the vanilla, stir until blended.
Then add the flour, cocoa, and the baking soda. Mix until the dry ingredients are mixed in.
Take enough dough and wrap it around a Rolo candy until the candy is in the middle of the dough. There will be enough dough to use the whole bag of Rolos.
Bake the cookies on a greased cookie sheet at 375 degrees for 7 - 10 minutes.
Cool on the cookie sheet. Then remove and place on a cooling rack.
Store in an air tight container.