BLT Pasta Salad is perfect for this time of the year when you really do not want to turn the oven on. You can enjoy it for lunch or dinner. And since there isn't any bread to go with your BLT why not add a roll or a nice bread stick? Whatever you like.
Now you know this salad is really good as I am not big on bacon, but I enjoyed two helpings of this Salad. Let me know how you like it and also if there is something else that you would add to the salad.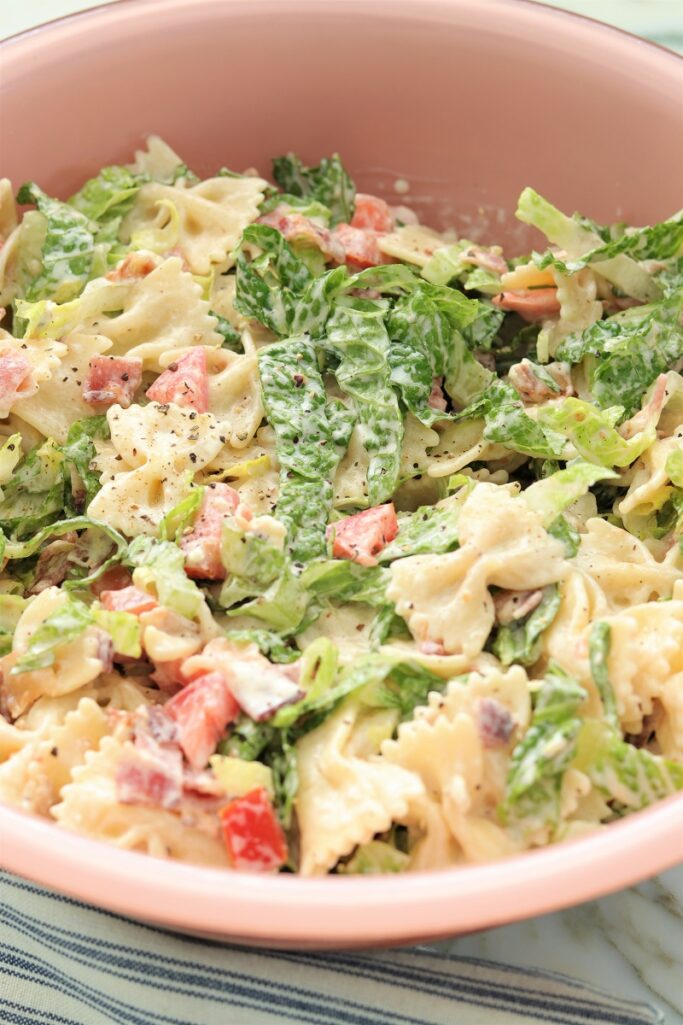 What Ingredients Do I Need For BLT Pasta Salad?
Here's a list of ingredients you'll need to make this Salad (scroll down for the full recipe):
Bowtie or corkscrew pasta
Mayonnaise
Milk
Dijon mustard
Garlic cloves
Salt
Pepper
Romaine lettuce
Bacon
Romaine tomatoes
Feta cheese
Avocado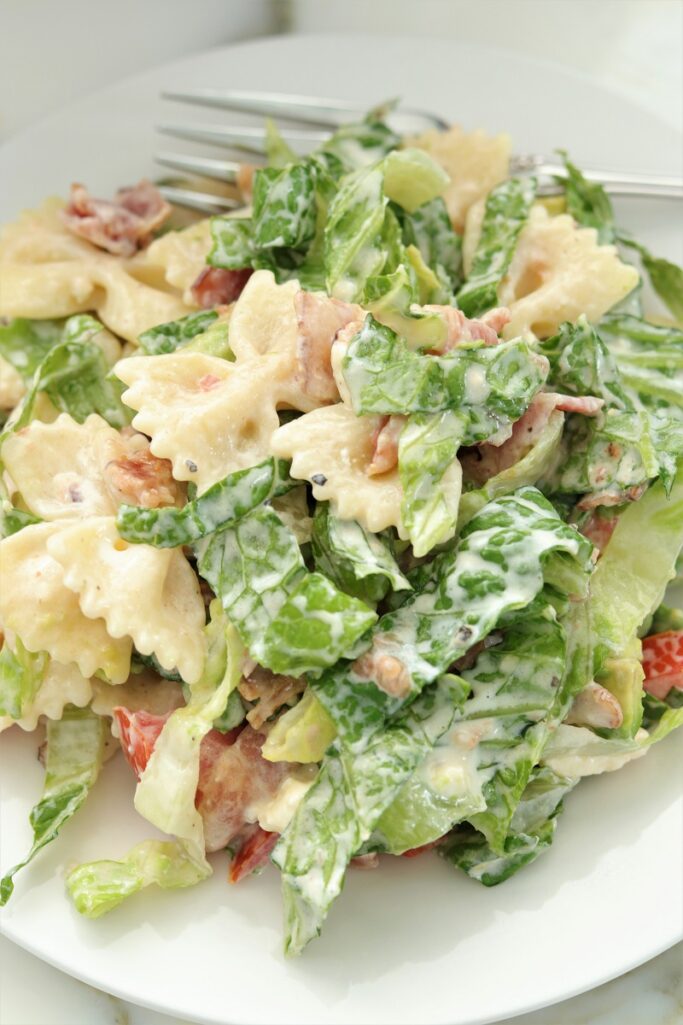 How Do I Make BLT Pasta Salad?
Here's the simple steps you'll follow to make this Salad (scroll down for the full recipe):
Cook the pasta according to the package directions.
Drain and rinse the pasta under cold water.
In a large bowl, place the pasta, mayonnaise, milk, Dijon mustard, garlic, salt, and pepper; stir to combine.
Next add the lettuce, chopped bacon, tomatoes, and avocados, if desired.
Toss the salad until everything is evenly coated. Then add feta cheese and more salt and pepper, if desired.

Tips and Tricks For BLT Pasta Salad
Rinse the pasta under cold water. It stops the cooking process of the pasta and keeps the pasta from sticking together and becoming mushy.
You can use any short pasta for this recipe, but we like the way the bowtie pasta looks.
Serve this salad right away as the lettuce will start to get soggy.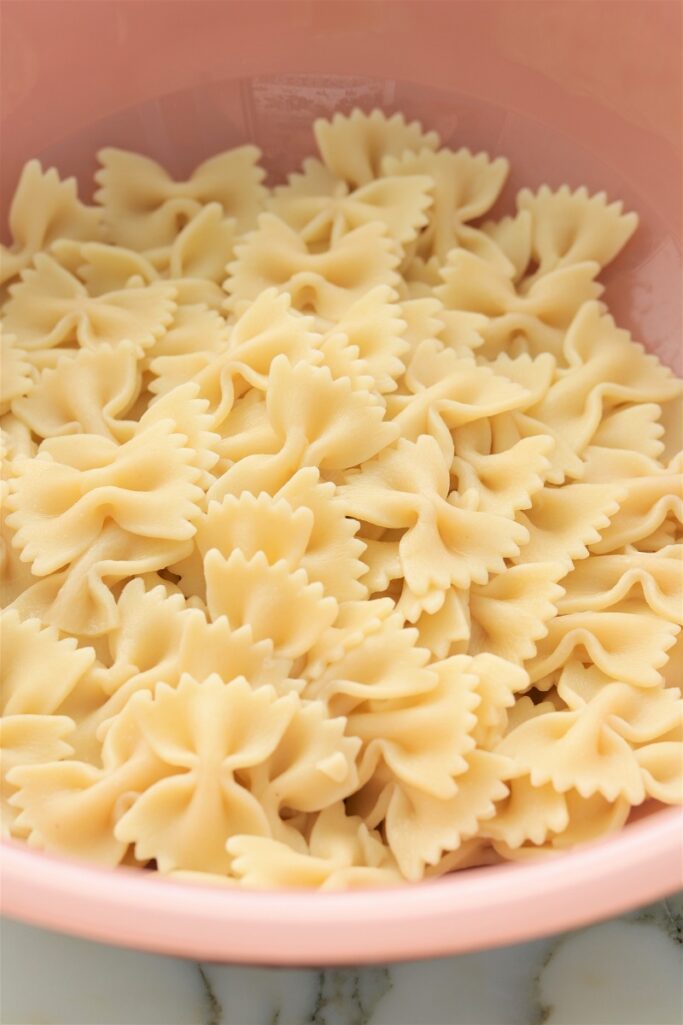 More Salads Made With Pasta: