Two ingredient plum meatballs are the perfect appetizer. I know that the Super Bowl is coming up and that you just might be looking for a last minute snack to serve or to take with you where ever you may be going.
These simple and delicious two ingredient plum meatballs only have two ingredients. It doesn't get any simpler than that! It seems that so many times, that we plan our get togethers around food, so why not make it good food.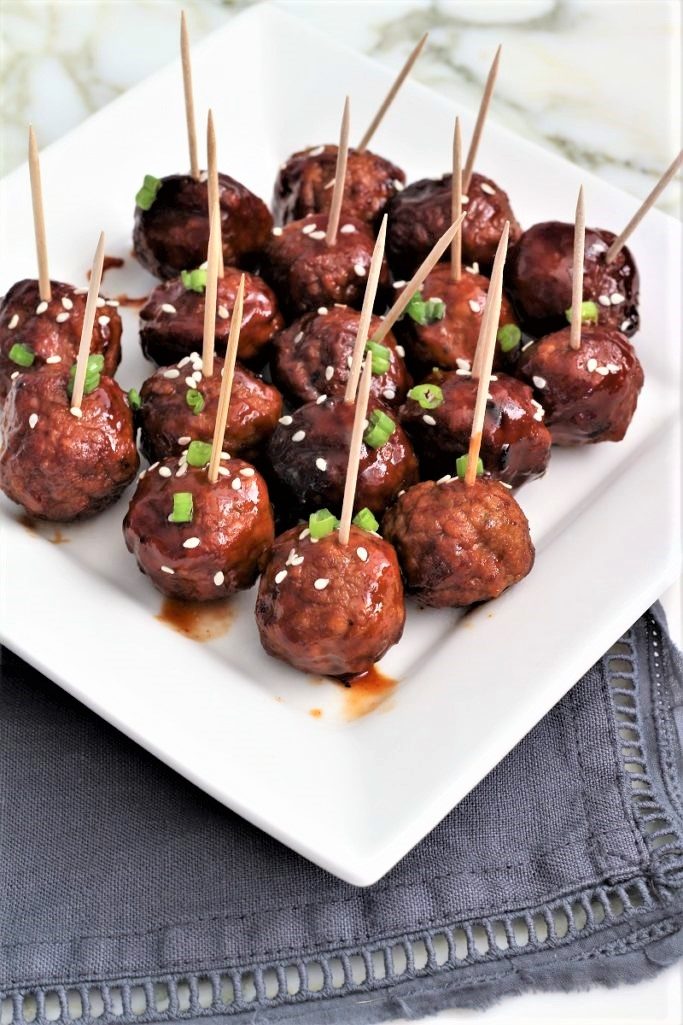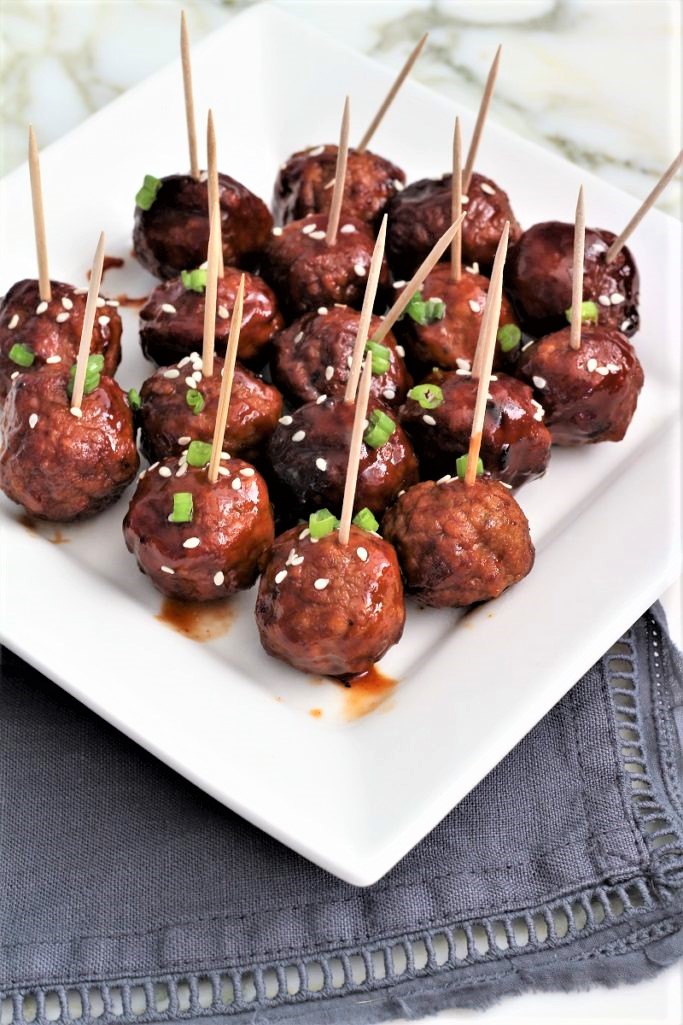 One other thing, is now that I am getting older, I have to pick and choose what to eat and what not to eat. So when I eat something, I want it to taste good, otherwise, I am not going to eat it. I cannot afford the calories.
These are very simple and very easy. Warm them up and then put some tooth picks next to them so that your guests will be able to enjoy their deliciousness! I know that they make wooden tooth picks and they also make plastic ones.
It is totally up to you what you chose. Another thing, you could even leave them in the crock pot if you like, or you can put them on a plate with other appetizers. I know that a lot of people like little smokies, but I prefer meatballs.
Wow, what an exciting week we have had at our house. It all started out with my daughter giving birth to a beautiful baby girl on Thursday, and then on Sunday, (my husbands birthday), my son's wife gave birth to a beautiful baby girl.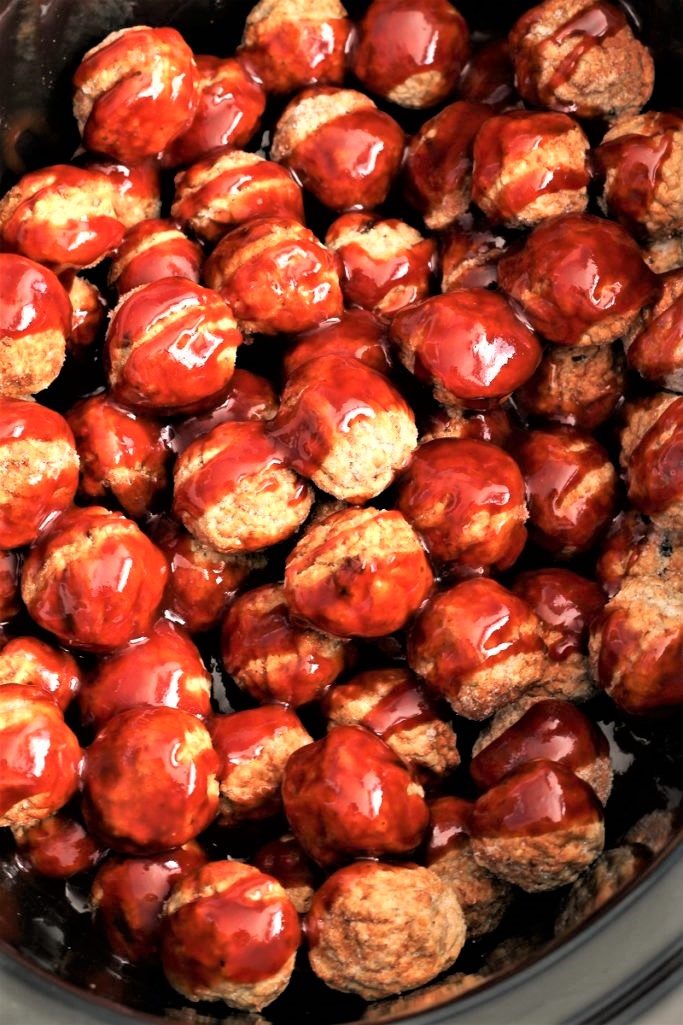 How exciting is that! I know that they will be good friends growing up. I know that I grew up having five girl cousins around my age, but none of them were the same age. Three of them where a year older and two of them where younger than I was.
I did have a boy cousin my age, but he lived in Hawaii and I did not get to see him very often. I think that it doesn't matter a whole lot about age when you are older, but when you are going to school, it would have been fun to have cousins the same age.
However, when we got together, we were close enough to the same age that it really didn't matter a whole lot. We could play for hours. We had sleep overs and played all kinds of games. They truly were a lot of fun to grow up around.
I think that sometimes I was a little jealous because two of my cousins lived right next to each other. I didn't think that that was very fair, but to tell you the truth, I think that you appreciate each other a little more when you do not see each other all of the time.
These little girls will appreciate each other, because they live in different states. But I can't wait to have plenty of fun family times together. My daughter has three other children, and her almost 2 year old is not liking sharing her mom.
She is very loving and such a big helper for the new baby. Almost too much help if you know what I mean. She always wants to put or shove the pacifier in the baby's mouth, even when she is sleeping.
The 4 year old is also thinking that she needs help doing everything as well. I know that mom will need a break in a few days, so I will go and see if they will let grandma have a play date with them, even though the 2 year old is a total mommy's girl!
My son has a little guy who is 2 years old, but he hasn't met his sister yet. There has been an outbreak of RSV, and unless you are older than 14 year, you are not allowed into the hospital. So, we will see what he thinks of his new baby sister when she gets home.
My son's little guy is also a mommy's boy, and so who knows how he will do when it comes to sharing his mom. It is a lot of fun to have these sweet little spirits be a part of our lives and we sure look forward to enjoying them as much as we can.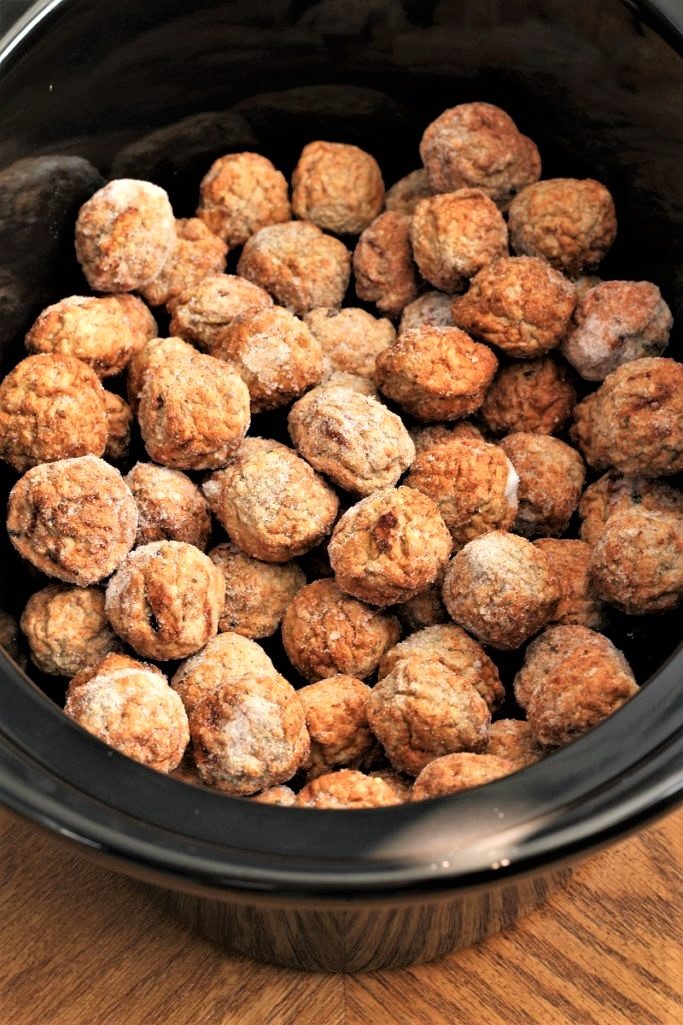 Tips and Tricks For Two Ingredient Plum Meatballs:
If you have extra time, I just place the meatballs and the sauce in the crock pot. I do not heat them up first, however, they heat up faster if they are not so cold.
You could defrost the meatballs in the microwave for a minute or two.
Store any left overs in the refrigerator, and heat them up on low on the stove top or reheat in the crock pot.
I am going to meet my son's baby in a few hours, and I just cannot wait. I feel like a lucky grandma, and my husband is a lucky grandpa! This same son, was born on my husband's mother's (paternal grandmother) birthday, and now this son's daughter was born on his dad's (paternal grandfather) birthday.
How fun is that. However, I must say that she is more like her grandma, (me). When our son took a picture, he said that the baby was huge! Ha ha. I was two weeks over due when I was born and I too was huge. I weighed 10 lbs 13 ounces when I was born. My new grand daughter was 8 lbs. 12 ounces, and her dad was 9 lbs. 6 ounces.
We sound like a bunch of chunky monkeys. Maybe we just weren't sure what to think about coming to this earth and we were just a little over due. I know that I was two weeks over due and my son was not over due, and neither was his daughter.
Women are amazing, and pretty amazing to give up their bodies for these cute little babies. I hope that my daughter and daughter-in-law both heal very quickly and that they have good babies that allow them to get some sleep. Sleep is a woman's best friend after a new baby.
Well, there you have it for a wonderful week. And now it is time to be thinking about the Super Bowl. I hope that you are able to make these two ingredient plum meatballs. i know that your guests will love them, and you will love how easy they are.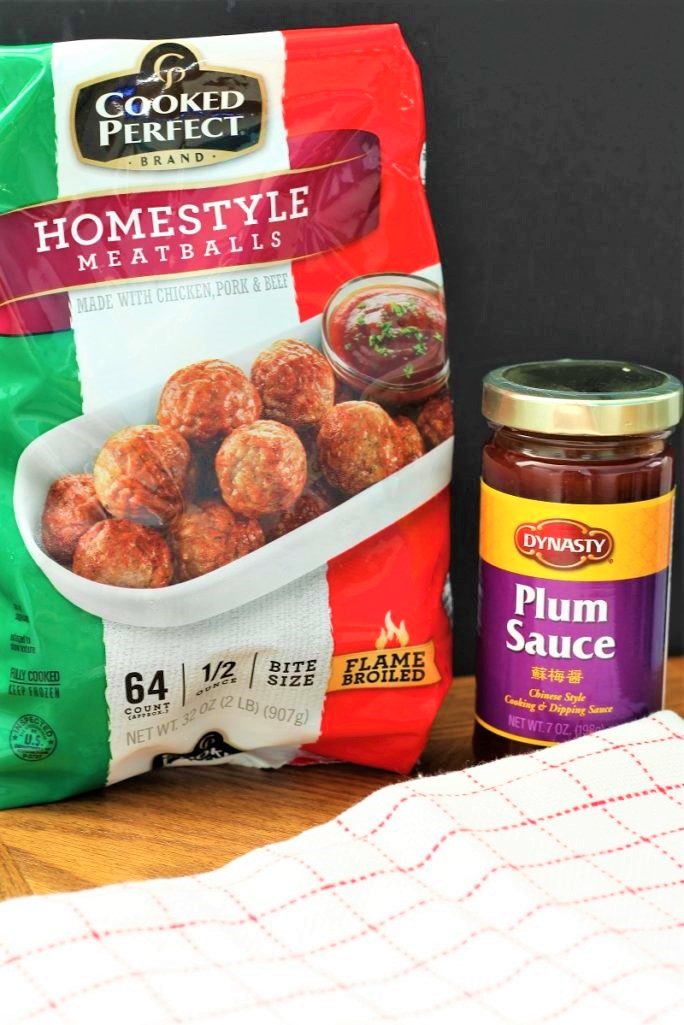 More Delicious Appetizers For You:
Yield: 10 people
Two Ingredient Plum Meatballs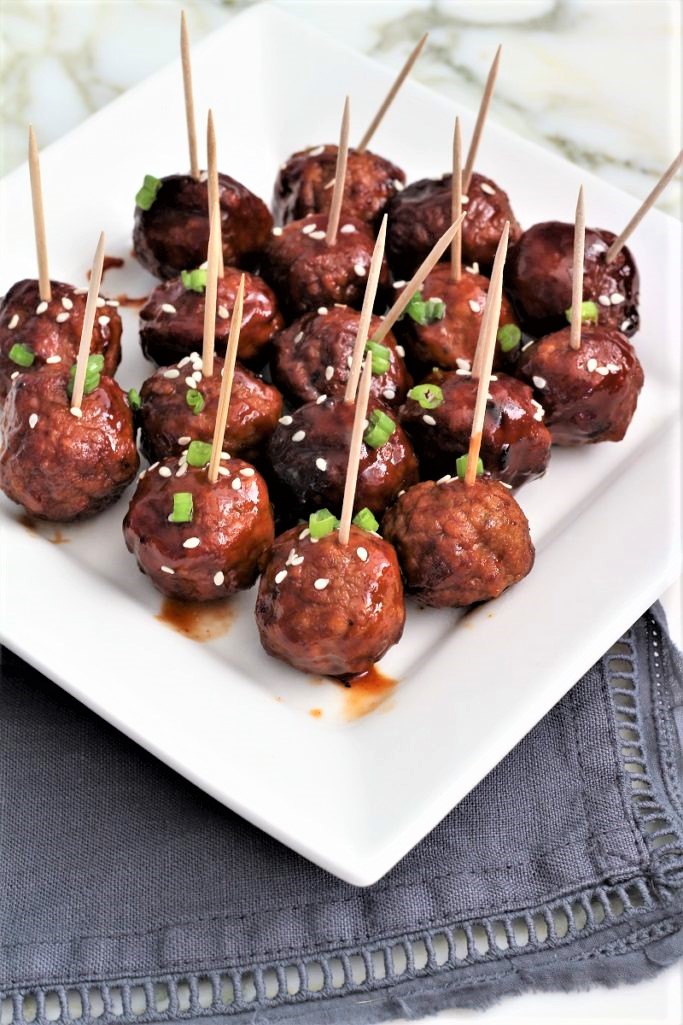 Prep Time 5 minutes

Cook Time 3 hours

Total Time 3 hours 5 minutes
Ingredients
1 (32 ounce) bag of 1/2 ounce home style, ready made meatballs
1 - 2 (7 ounce) jars Plum Sauce (I like Dynasty, and you can find it in the Asian foods)
Instructions
Dump the meat balls into a crock pot. Turn the crock pot on high. Allow the meat balls to warm for 45 minutes.
Add the plum sauce, depending on how many meatballs that you have.
I make sure that each meatball has a little bit of sauce on it.
After 2 hours, turn the crock pot to low or warm.
Allow the meatballs to get warm completely through.
Then turn the crock pot to warm.
Meatballs can stay on low for a couple of hours.